Sometimes you just want the tastiest Indian food. And Indian cuisine has a particular place in the hearts of food enthusiasts worldwide. Check out this ultimate list if you live in Los Angeles and can't wait to delight your taste buds.
Here is our list of the Best Indian Restaurants in Los Angeles
Tandoor-A-India 
8406 Pershing Dr, Playa Del Rey, California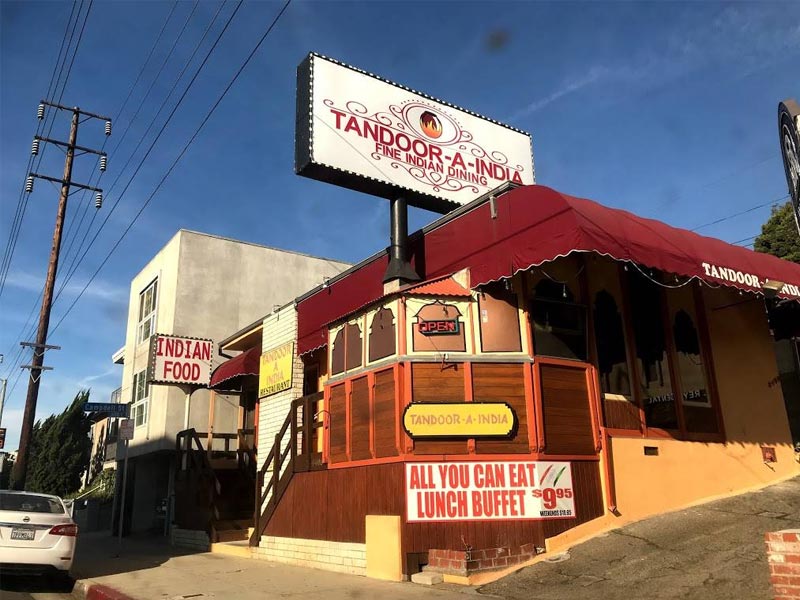 Tandoor-A-India combines the awe-inspiring flavours of Indian cuisine with the relaxed atmosphere of a beachside restaurant. This restaurant is well-known for its grilled chicken lovers, served with the most delectable curries. The restaurant is suitable for non-vegetarians, but it also caters to vegetarians with dishes such as vegetable korma, samosa, vegetable pakora, and so on. 
Furthermore, chicken tikka masala and lamb tikka masala are special additions to Tandoor-A-non-veg India's area. This restaurant is ranked first because of its soulful ambience and authentic Indian cuisine. 
Don't Forget 
Chicken karahi, keema samosa, shrimp tandoori, paneer tikka, sabz biryani, and gobhi are some of the dishes available.
Streets of India Cafe 
16260 Ventura Blvd, Encino, California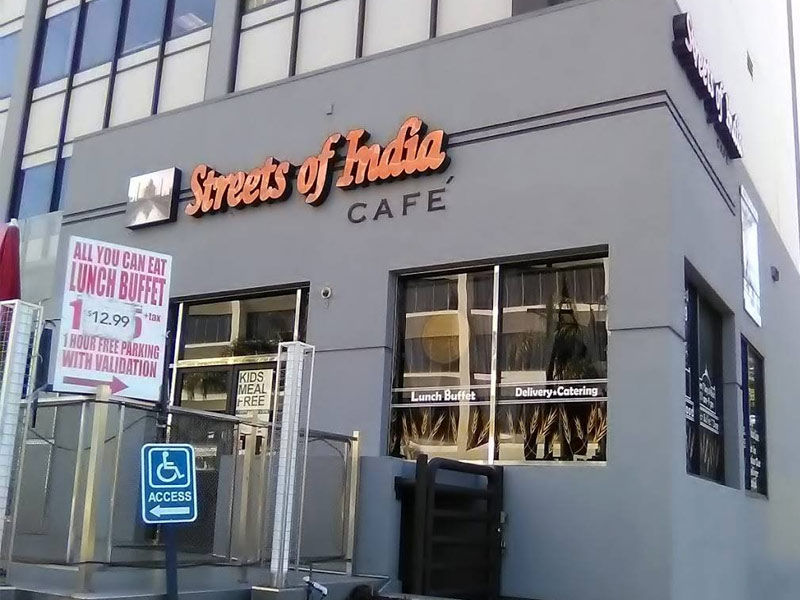 It is a well-known Indian restaurant that provides everything you require. Streets of India Cafe, located near San Fernando Valley, is ideal for children due to the range of vegetarian and non-vegetarian options. 
At least once, go to this Indian eatery in Los Angeles. Must-orders include the uncommon Peshawari naan with a fresh dose of ras malai. 
Don't Forget 
Pani puri, chana masala, jackfruit masala, Hara bhara kebab, chicken tikka, bhindi masala, simple lassi, and mango lassi are some of the dishes available.
Mint Leaf 
Pasadena, CA (2535 East Washington Blvd)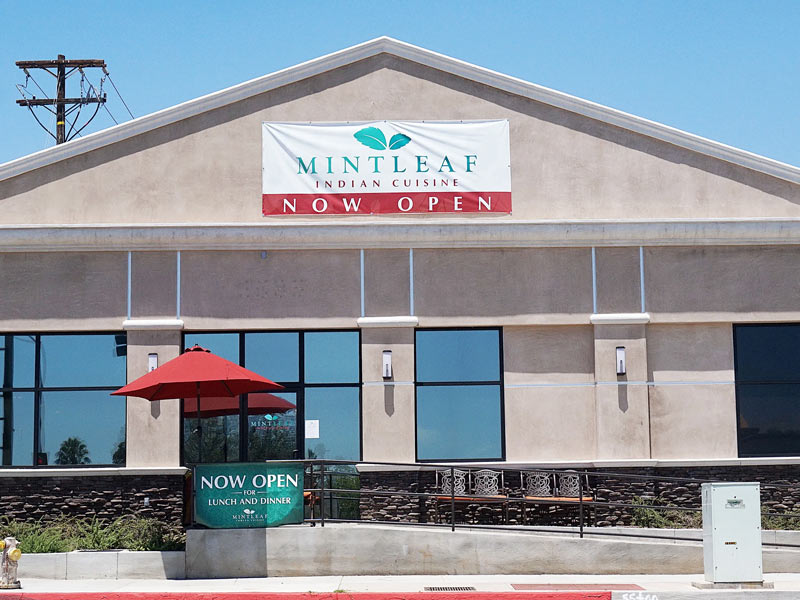 If you miss your favourite Indian dishes, Mint Leaf is the place to be. The ambience of Mint Leaf, which serves top-notch Indian cuisine, transports you to Juhu (Mumbai). This establishment never ceases to amaze from shrimp pakoras to smokey eggplant masala. The walls and seating style are reminiscent of a regal Jaipuri restaurant. 
The best part is that you won't have to break the bank to eat here. Mint Leaf Pasadena is where to go when you want to try something new. 
Don't Forget 
Wild Alaskan fish, Goan salmon curry, dal makhani, butter chicken, Kasuri methi, and carrot halwa pudding
Apey Kade Restaurant 
Tarzana, California, 19662 Ventura Blvd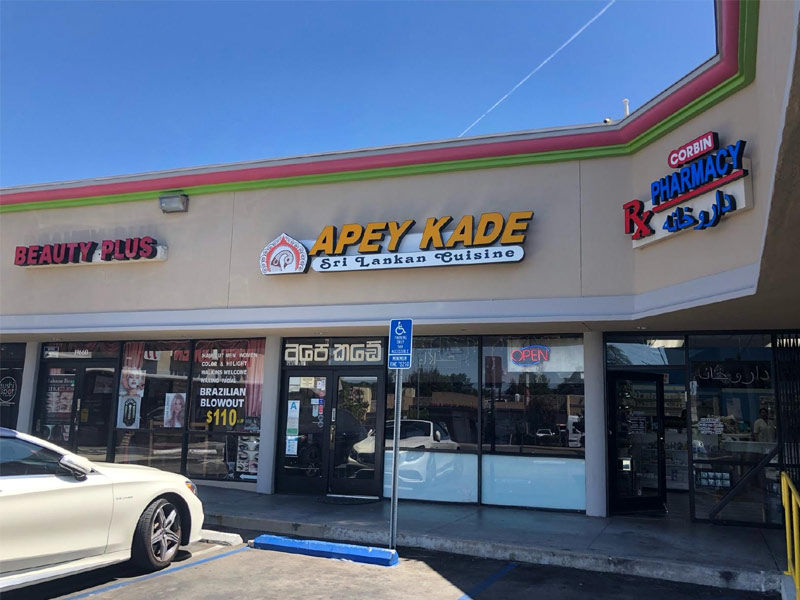 It's time to rejoice at the presence of Sri Lankan food in Apey Kade. This restaurant, owned by Lalith Rodrigo and Niza Hashim, is famous for its original chicken lamprai, which is served on a banana leaf and follows the foundation notes of coconut milk. 
Don't miss out on the spectacular buffet. It is also a pioneer Indian restaurant in Tarzana, offering the biggest variety of curries you could ever taste. 
Don't Forget 
Godamba roti loaded with chicken, wattalappam, fish cutlets, and a chilli cheese sandwich.
Badmaash 
Fairfax Avenue, Los Angeles, California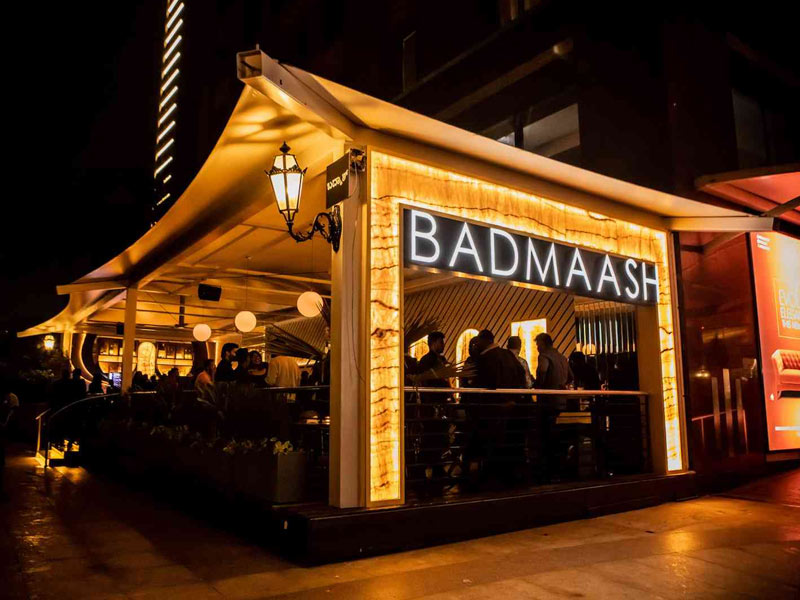 There is no replacement for authentic Indian cuisine. Chef Pawan Mahendro, who opened Badmaash on Fairfax Avenue, may have noticed this. Yes, with the rarest rendition of an Indian burger, Badmaash broadens the definition of Indian cuisine. 
Don't leave without sampling one of Badmaash's specialities, such as Dad's Famous Coconut Curry Mussels or Punjabi fish fry. 
Don't Forget 
South Indian fish moilee, five hot pepper sauces, boss sauce, spiced mango chutney, and basmati pilaf are all served with basmati pilaf.
Tumbi Craftsmanship 
Santa Monica Blvd, Santa Monica, California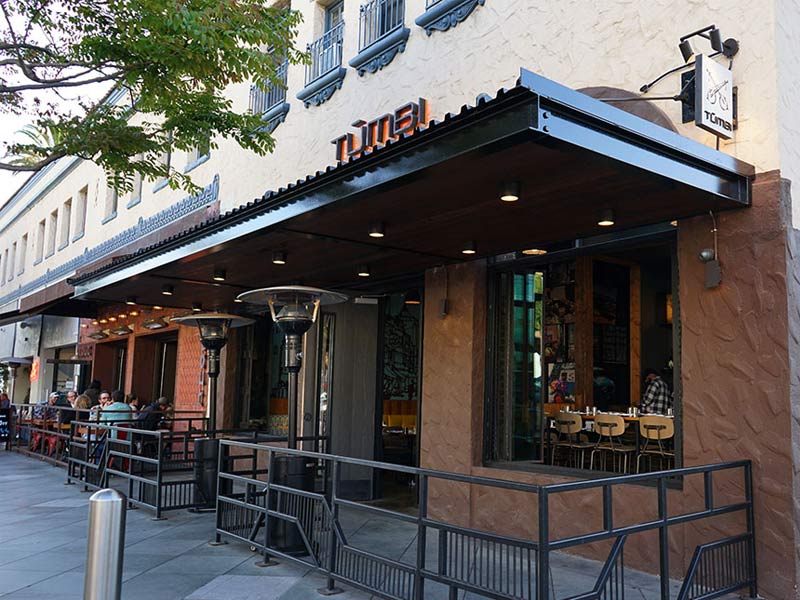 Tumbi Craft will not say, "Sorry, it's not available," even if you weary of mentioning the meals. Yes, the Tumbi Craft addresses Los Angeles's desire for excellent Indian cuisine in this manner. Chef Ram Krishna Naidu knows the art of winning hearts with wonderful food, introducing the best dishes from numerous regions of India, including Gujarat, Rajasthan, New Delhi, and so on. 
Furthermore, Tumbi Craft is popular among vegans because it provides many vegan options. If you haven't been to Tumbi Craft while in Santa Monica, you're missing out on the best Indian restaurant in Los Angeles. 
Don't Forget
Salad of heirloom tomatoes and caramelized pineapple, egg bhurji
Bombay Beach 
1338 West 7th Street, Los Angeles, CA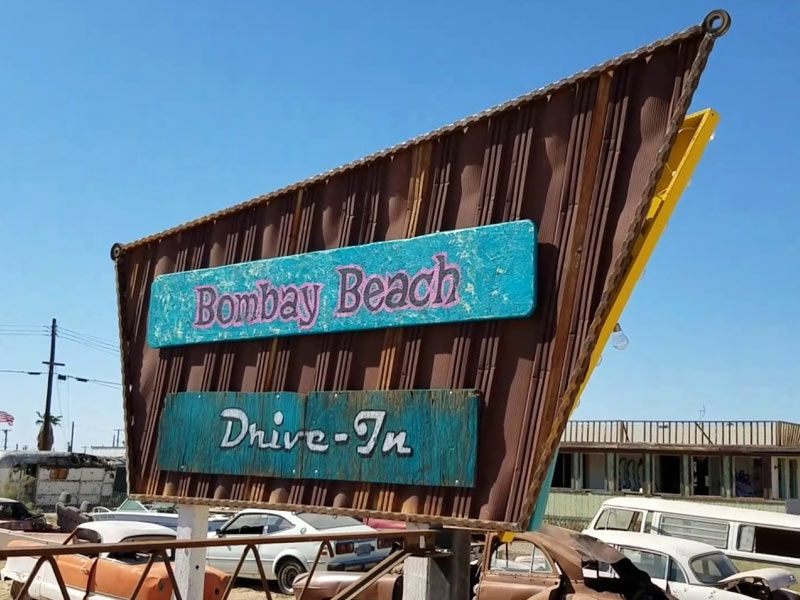 How about discovering the unrivalled cuisine sensations of aamchi Mumbai (my Mumbai) in Los Angeles? While dining at Bombay Beach, you can celebrate the wonderful spicy touch of Bombay-style food. 
Angat and Gurpreet Gaada, part-time chefs, proudly provide vegan tikka masala, chicken pizza, and the popular vada pav. 
Don't Forget 
Some of the dishes available are Rotini spaghetti, tikka tacos, samosas, chicken karahi, mixed, baked veggies, and pani puri.
Cardamom Indian Cuisine 
7223 Beverly Boulevard, Los Angeles, CA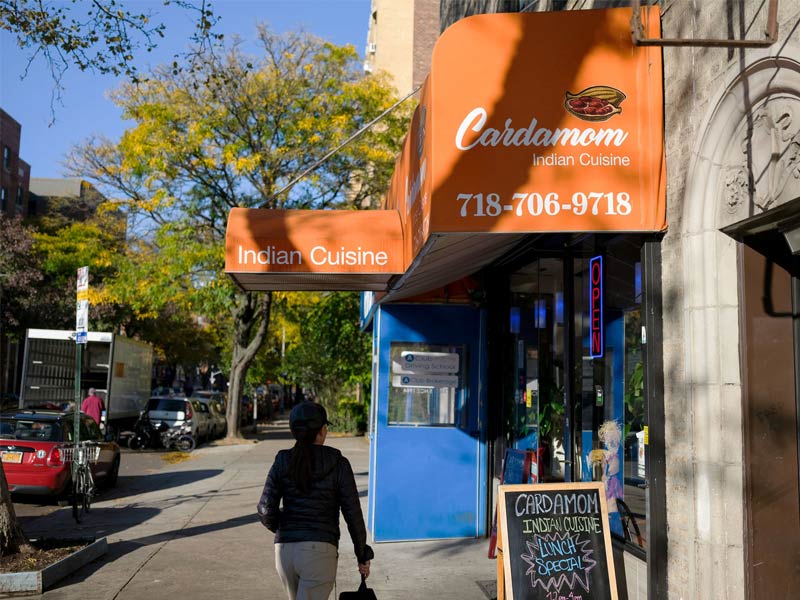 Cardamom Indian Cuisine deserves to be your go-to spot for delectable Asian cuisine. Fairfax residents enjoy this restaurant as well. The explanation is obvious: it prepares the cuisine using fresh ingredients, never using canned products. 
Whether it's lunch or dinner, you'll find a variety of delectable meals ranging from fish tikka to royal biryani. 
A lengthy wine list is also available. It is without a doubt the best Indian restaurant in Los Angeles. 
Don't Forget 
Vegetable parcels in the Punjabi manner, crab shrimp cutlet, seekh kebabs, and chatpati calamari
Chennai Dosa Corner 
18413 Pioneer Blvd, Artesia, California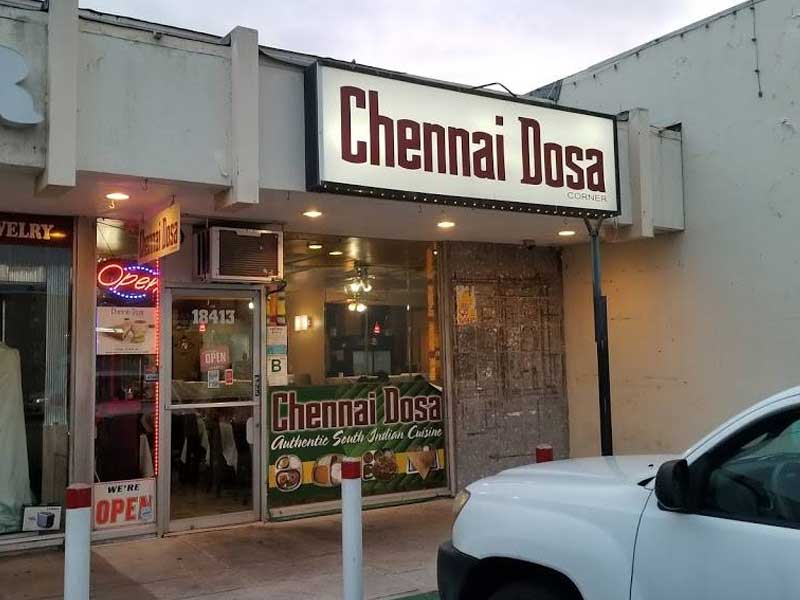 Chennai Dosa Corner is the most well-known Indian restaurant in Los Angeles, serving South Indian cuisine, including various dosas. 
A dosa is a salty pancake stuffed with a delicious mixture of boiled potatoes. Besides dosas, Chennai Dosa Corner also serves uttapams, idlis, rasam, and other dishes. The combination of fresh coconut chutney and sambhar (boiled vegetable curry with lentils) is necessary. 
Don't Forget 
Butter masala dosa, onion masala dosa, paneer masala dosa, cheese masala dosa, mixed veggie uttapam, and fried idli are some of the dishes available.