Dasvi, a picture that openly flirts with fatuity and fumbles, falters, and falls flat in the process, will never be able to get its act together. It's a bad political parody that tells the world that education can accomplish what power cannot, and it quotes Nelson Mandela to back up its claim. It could just as well have relied on APJ Abdul Kalam, as such Hindi films frequently do.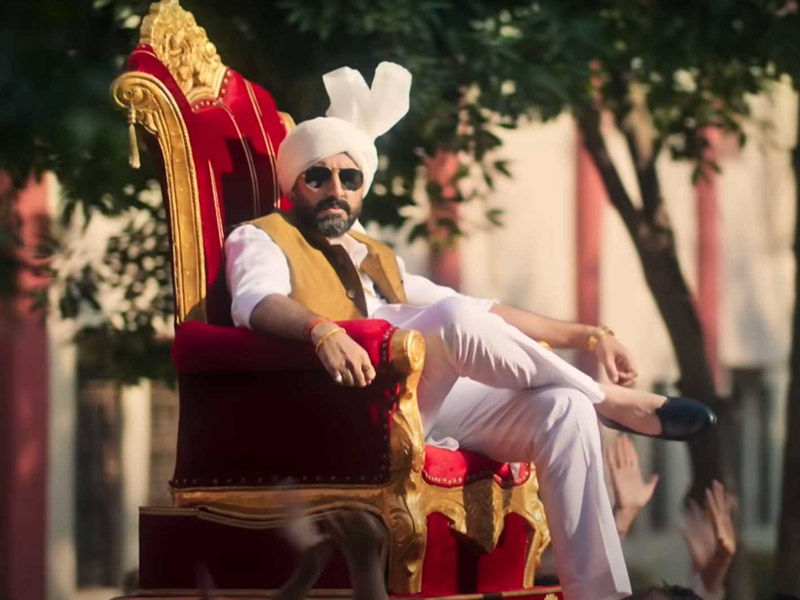 Those who fail to learn from history are destined to repeat it… this perfectly sums up the idea that Abhishek Bachchan's Dasvi is based on. Dasvi, despite its best efforts to educate and delight the audience, succumbs to its own turmoil and confusion and ends up all over the place. Tushar Jalota's film contains far too many aspects to express a single basis point, and it loses focus far more frequently than one would expect. As a result, the picture appears half-cooked and useless due to the inconsistent plot.
Ganga Ram Chaudhary (Abhishek Bachchan) is a boisterous, ignorant, and dishonest chief minister who is brought to judicial custody for his unexplained criminal history, including an educational scam. While he is imprisoned, his submissive and timid wife, Bimla Devi (Nimrat Kaur), takes over as chief minister of imaginary Hamit Pradesh and learns to enjoy the authority that comes with it. Meanwhile, the minister is chastised within the jail when Jyoti Deswal (Yami Gautam) is selected as the new superintendent, a severe and law-abiding cop.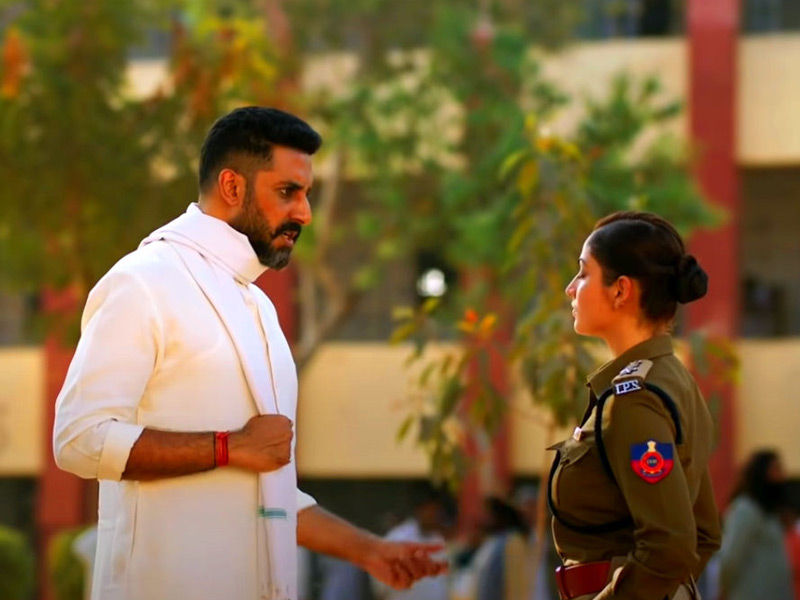 After an incident between these two, Jyoti refers to Ganga as 'anpadh gawaar,' and he accepts the challenge of finishing his Class 10 test. This comes with the caveat that if he fails the exam, he will not be able to sit in the chair of CM again. Ganga must pass both of these tests, both inside and outside the jail, where his wife has been rather insistent on keeping the chair he asked her to fill for him.
Dasvi's heart is in the right place, and it aims to send a strong message, but it lacks execution, and its writing is subpar.
The excellent first half is peppered with socio-political satire and comedy punches that elicit genuine laughter. However, it falls flat in the second half, which becomes more sanctimonious and appears a little dragging.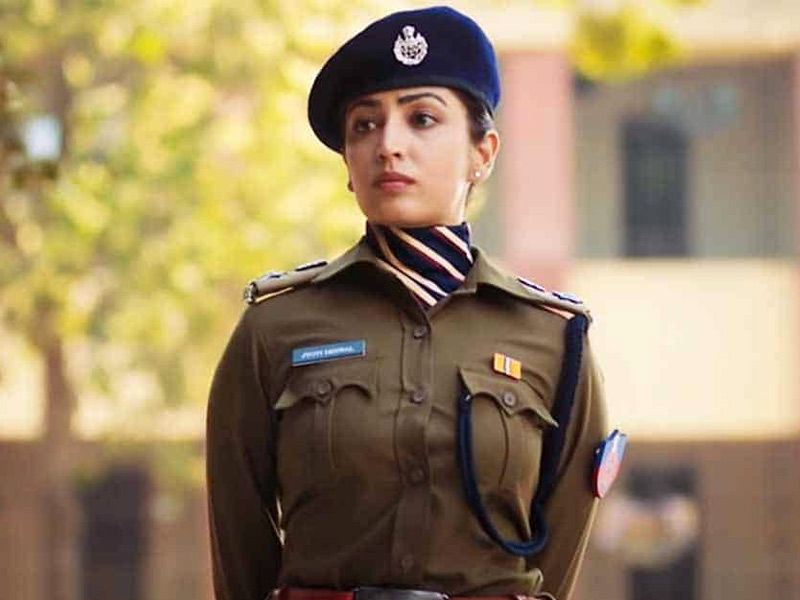 Dasvi attempts hard to interest you but never seems consistent in the process, making brilliant references to Taare Zameen Par (dyslexia), Rang De Basanti (tales of independence fighters), and Lage Raho Munna Bhai (seeing characters come alive when you read about them in books). The characters are given such a caricaturish appearance that you don't believe them for what they are doing no matter how hard you try.
Suresh Nair and Ritesh Shah's lines and narrative aren't particularly memorable. At one point, you wonder if a politician so committed to a life of crime can have a sudden change of heart. But the film never goes through the trouble of diving into that transition. The only thing that remains consistent is the precise Haryanvi dialect that each character has chosen with its idiosyncrasies. At no point does it appear forced or odd. The scene in which Nimrat takes the CM's oath and reads her speech is quite amusing.
Abhishek Bachchan as the pagdi-tying chief minister, is terrific and commands the screen, but only to a point because his character journey isn't supported by strong writing. It's a person who embodies all of the clichés of what an Indian politician should be. That leaves little room for Abhishek to shine, even if he is more than capable of doing so.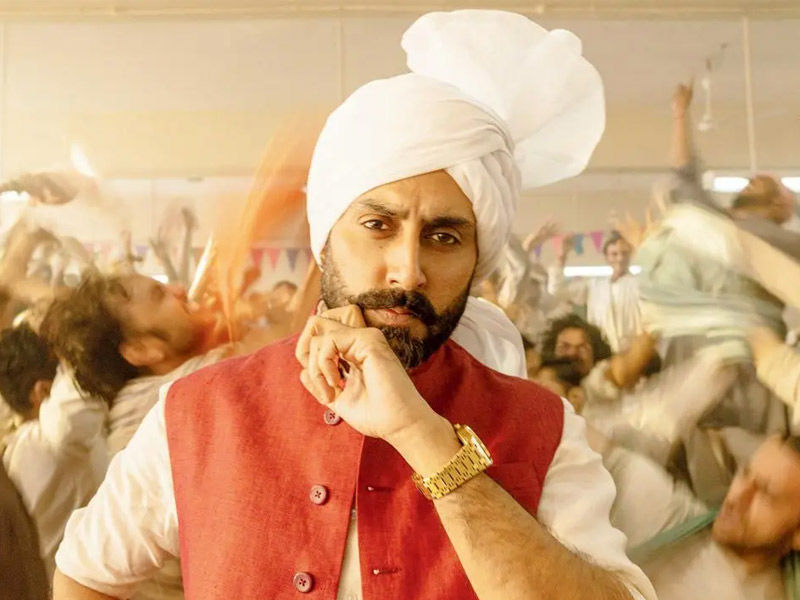 Without question, Nimrat Kaur is the film's highlight. She really nails the role of the housewife-turned-politician who has now tasted power and fame and is unwilling to give up her chair and position, and she completely wins you over. Her transformation in style was a bit much to take in, but she lights up the screen with her wit and believable depiction of Bimla Devi.
Yami Gautam gives a sincere performance as a fierce and severe jailor, and she deserves to be applauded for her recent choice of characters that break the mold. In certain instances, she's rough and loud, while in others, she's quiet.
Another thing that doesn't fully register is the chemistry or equation between the characters of Abhishek and Nimrat. For the most part, it stays shallow, and you wish there was more emphasis on that aspect as well. Nonetheless, there are some touching passages between Yami and Abhishek, but they go away before you notice.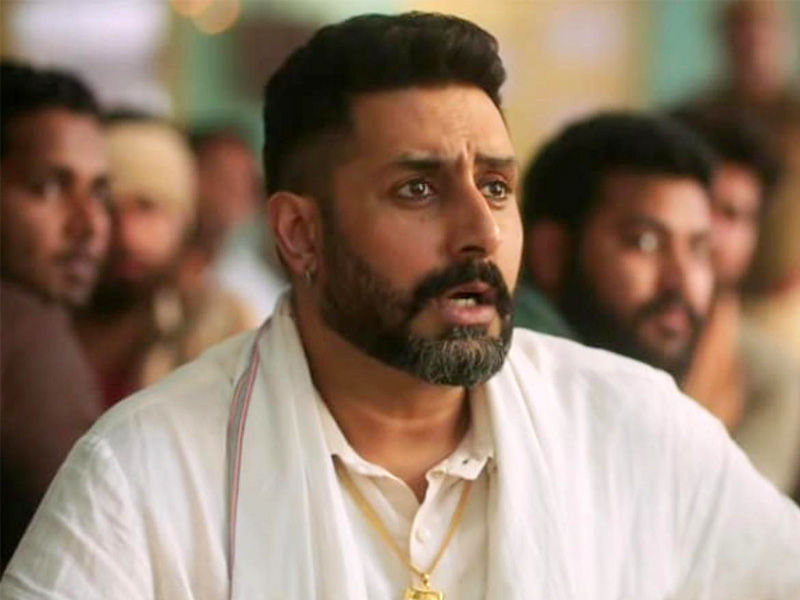 Dasvi has a solid issue to focus on, focusing on the need for education, particularly for our politicians, but it never fully communicates and remains constrained to the silliness of its characters.
Dasvi is currently accessible on Netflix.