Cups of tea have never been as foreboding as they are in a scene approximately an hour during Monica, O My Darling. The titular character, a CEO's secretary, prepares tea for her employer and the company's main technology development. The latter is terrified. He is terrified of a fatal slide between the cup and the lip. 
This wayward moment is informed by a delectable blend of humor, wickedness, and whimsicality that defines the neo-noir comedic thriller as a whole by director Vasan Bala and writers Yogesh Chandekar. Monica, O My Darling, a hugely entertaining picture packed with twists and turns that keep on giving till the last fadeout, is full of knowing winks tossed the audience's way.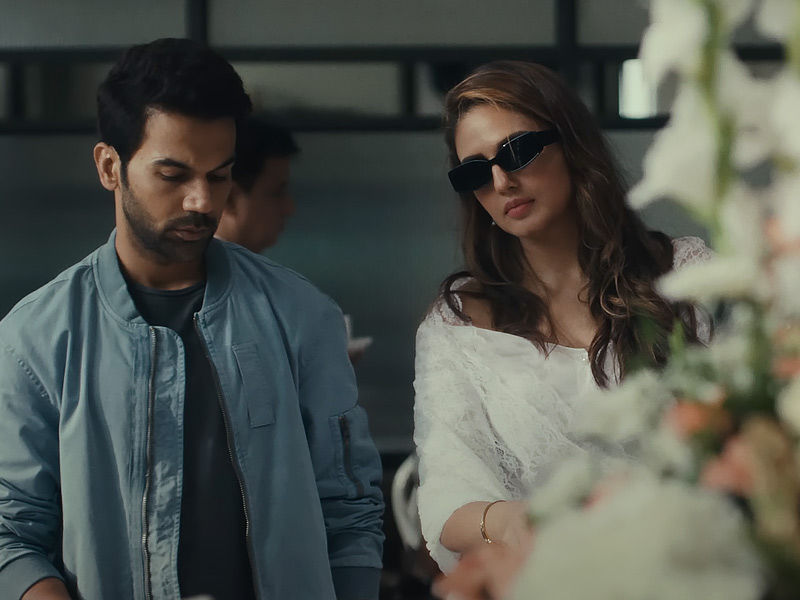 It's a marvelously devious, hypnotic creation that investigates the goings-on in a Pune-based corporation, a genuine viper's hole where nothing is as it seems. The film draws on the genre's nuts and bolts as well as other necessary tools to create a movie experience that, at times playfully and at others with a sudden grab at the scruff of the neck, pushes the audience into the innards of a moral black hole where people caught in a bind continually draw on their wiles but find no way out. 
A privileged bunch battles it out with the not-so-privileged who not only want their pound of flesh but also find out methods to obtain it behind the manipulations and frantic tactics that the twisted brains resort to.
Rajkummar Rao plays Jayant Arkhedkar, a small-town kid who has wormed his way into the corporate enviable circle. A rival within the corporation labels him a phony and a parasite, and he is lured into a nefarious plan that can only lead to disaster. He goes farther and deeper down a dark rabbit hole, determined not to have the rug yanked out from under him. 
Huma Qureshi plays Monica Machado, the top honcho's secretary, a femme fatale who uses her wits to keep her footing on a shaky ledge. And Radhika Apte, as ACP Naidu, wisecracks her way through the drudgery of police, given a "and above all" billing a la Pran in Hindi films from another period.
Out here, the boundary between what is acceptable and what is questionable is thin, if not non-existent. While those at the top of the Unicorn Group of Companies fight to keep the comfortable turf they believe they have earned for life, the "invisible people" – the male protagonist is acutely aware of what it means to be one of them – chip away at the edges of an impenetrable power structure, looking for a way in. 
All is fair in this heinous conflict, and there is little room for affection, even between brothers and sisters. Monica, O My Darling has two sets of them.
The CEO's slimy son Nishikant (Sikandar Kher) and his daughter Nikki (Akansha Ranjan Kapoor) are openly hostile to one another. Jay and his younger brother Shalu (Zayn Marie Khan), who is also a Unicorn employee, are not at odds, but each is apprehensive of the other at all times.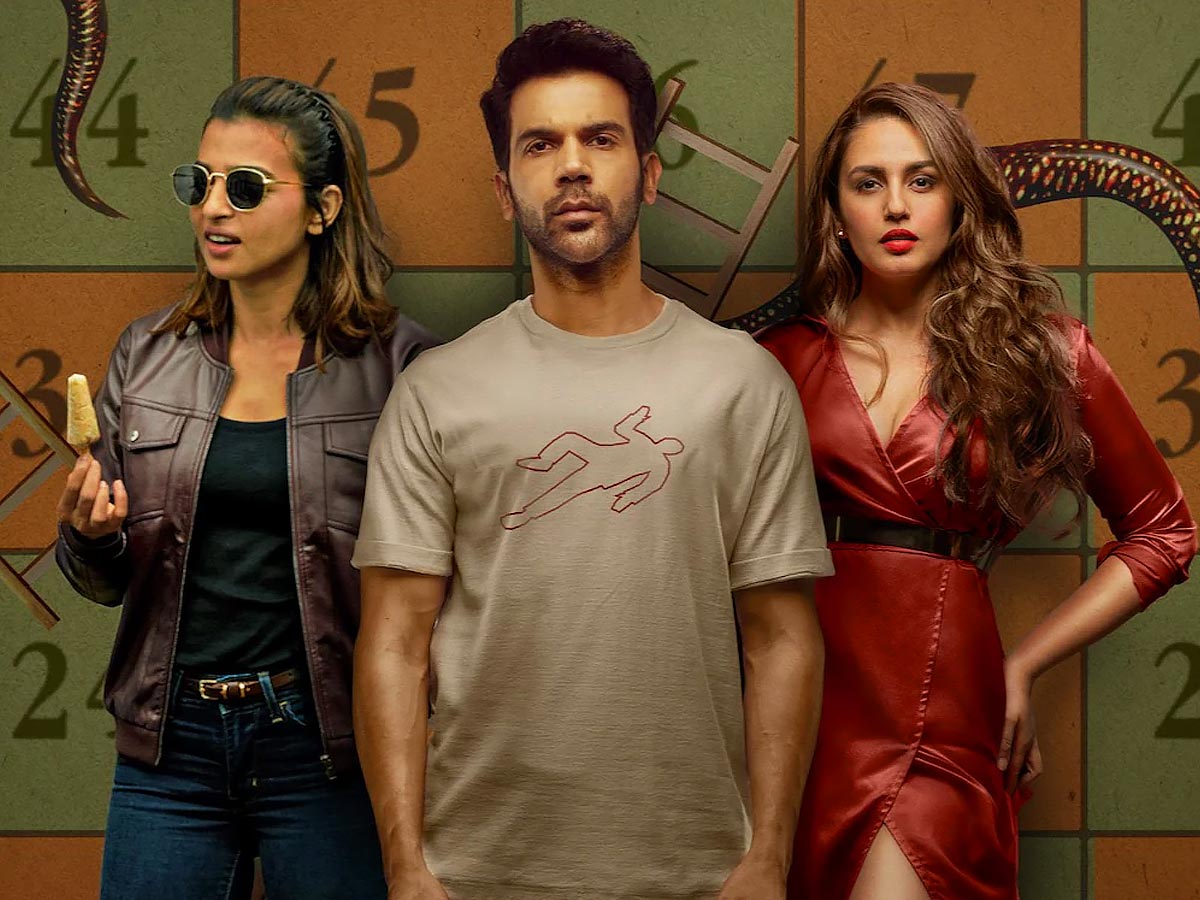 Vasan Bala assembles everything that a twisted thriller should ideally have and then adds his distinctive flourishes in the shape of marvelously organic, homegrown components powered by an unfettered love for popular film and a sensibility that can convert familiar into fresh with no bother.
Monica, O My Darling is a rare treat in Bollywood, which lacks a real film noir heritage. Is this film as excellent as Ek Hasina Thi and Johnny Gaddar, the first two films in Sriram Raghavan's career, to whom Vasan Bala expresses gratitude? Yes, the answer is yes.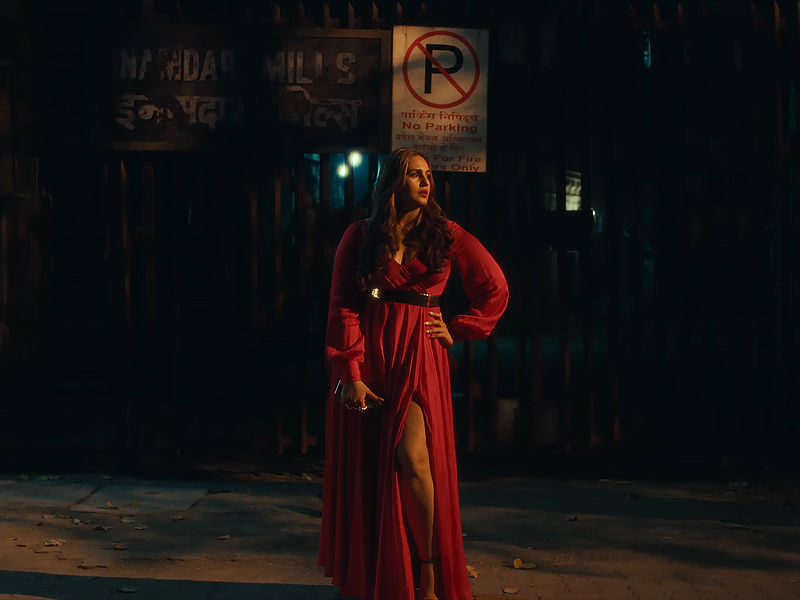 Monica, Oh My Darling has venomous cobras and deadly robots. That is hardly unexpected given the film's goal of portraying people as dangerous as reptiles and as machine-like as robots.
Monica, O My Darling opens with a prologue in which a jealous boyfriend (Sukant Goel) murders a coworker who discloses his intention to marry Shalu by taking manual control of a robot at Unicorn's tech lab. An accident is being blamed for the casualty. Faridi Baig (Faisal Rashid), a safety officer, suffers a fall and loses his job.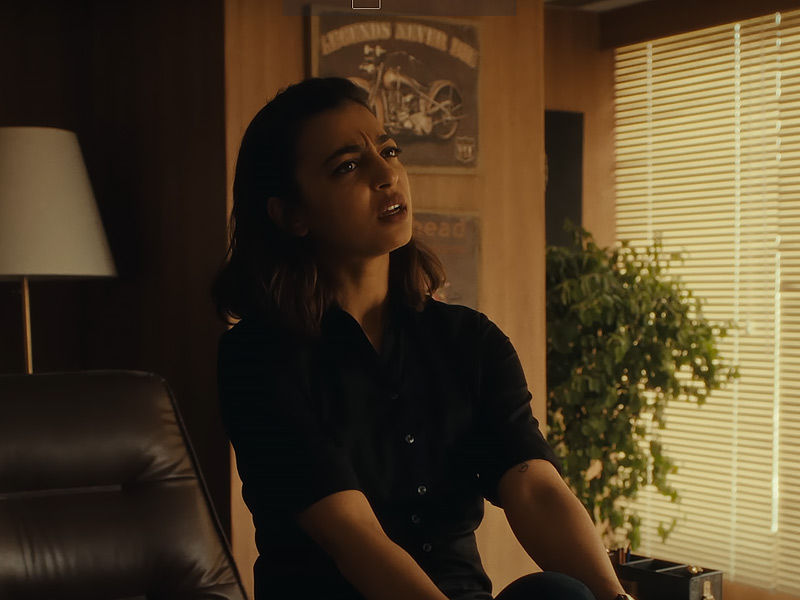 The identity of the guy behind the machine is known to the spectator, but none of the characters in the film are aware of it. Six months later, they find the various layers of truth, fabrication, and deception that begin to unravel as the firm is shaken by a series of killings.
Jay has the ear of Satyanarayan Adhikari, the aging CEO (Vijay Kenkre). He is also the boyfriend of the latter's daughter Nikki, and he is having an affair with Monica. Jay is at risk of being pushed from his throne as things become increasingly chaotic.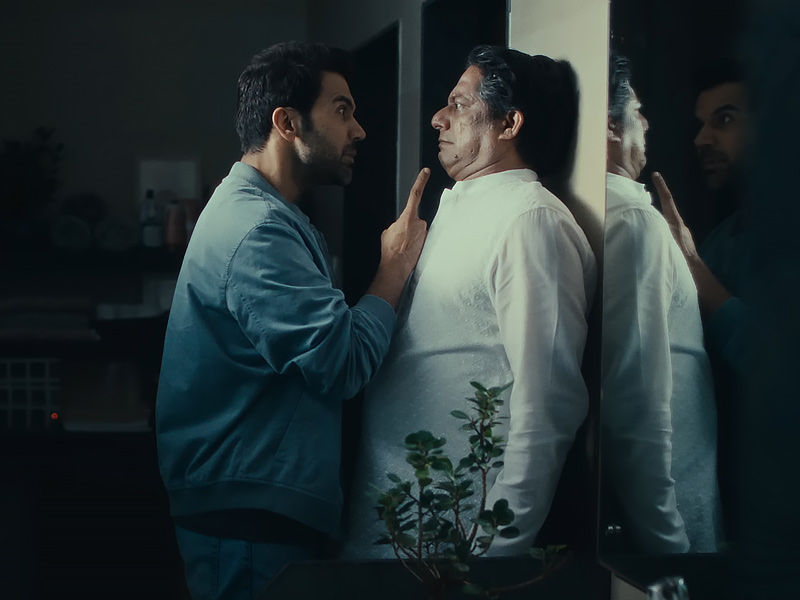 This guy from the imaginary hamlet of Angola (which is not the central African country) is appointed to the company's board of directors and granted a part of the earnings. The action puts him in the sights of his top management colleagues, including the boss's irritated son, CFO Arvind Manivannan (Bagavathi Perumal), and Tamang Rana (Shiva Rindani).
The main problem for Jay is Monica, who is pregnant. A sequence of killings is caused by blackmail, a convoluted murder plot, and a well-laid strategy that goes bad. Neither the spectator nor the characters know if these killings are related to one another or to tone at the beginning of the film.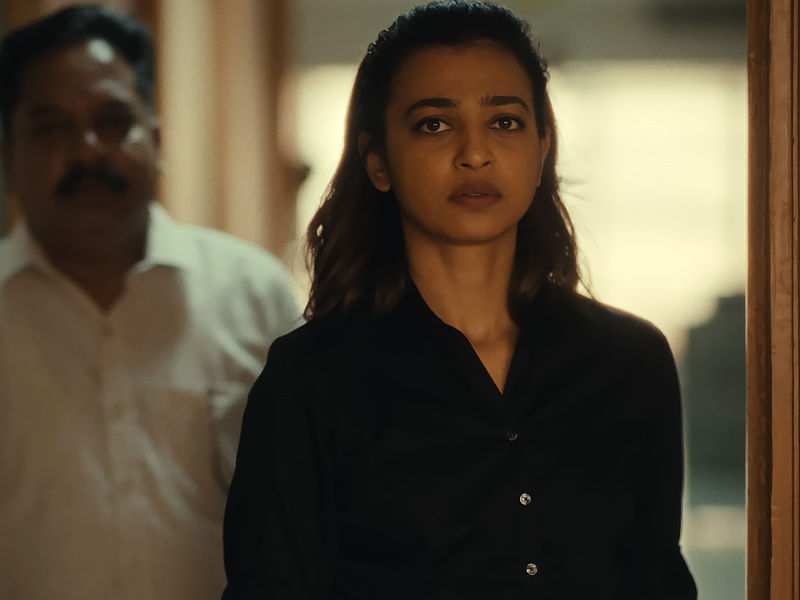 The revelations are spread throughout the film. Even when it is revealed who may be to blame for the mounting corpse count, the guessing game and shocks continue. In There the video reveals, the more steam it generates. Nothing revealed or revealed as the tale progresses is drenched in blazing, clear daylight. Even when the important cards appear to be on the table, doubts persist.
Monica, O My Darling is held together by cinephilia. Beginning with the Asha Bhosle song from 1971's Caravan that serves as the film's title, the picture pays homage to a wide range of cinema legends, from Bates Motel to Captain Attack, a character in 1991's Hum portrayed by an actor in the supporting cast here.