Doesn't everyone adore Paul Rudd? Yes, he's no Brad or Leo. He's not intelligent, gloomy, muscly, or enigmatic. Rudd, on the other hand, veers closer to being a little boring, a little "dad," a little plain, a little… vanilla.
But he remains one of Hollywood's most well-liked actors, with such a brilliant back catalog that his name can easily be substituted for "comedy" when looking for fail-safe, feel-good, and highly hilarious pictures.
Consider this: just seeing him makes you want to smile, doesn't it? The memories of Mike from Friends (legitimately the best character by a country mile), the fight scene in Anchor Man 2, Bobby Newport from Parks and Recreation, sparkly eyes and funny jokes, and always wanting to root for his characters, no matter who they are or what their situations are.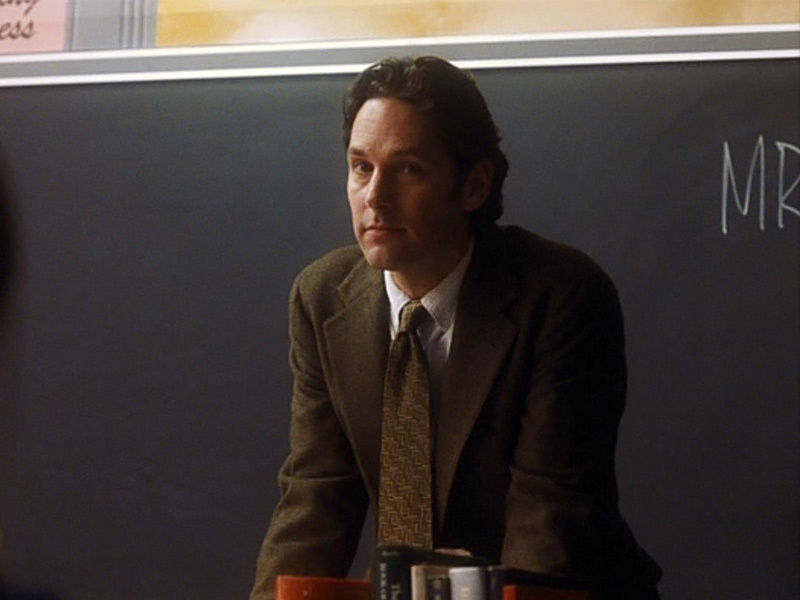 Despite the fact that many of his films are horrible (he's made his fair share of lousy rom-coms over the decades), Rudd's charm and charisma keep the overwhelming majority of them in the "so terrible, they're good" category (Hot American Summer, for example). Some of Rudd's best moments are cameos – he's been in Judd Apatow films since 2004, after all – but he's also acted in some really good, easy television, including the recent, extremely entertaining Netflix series Living With Yourself. 
We've compiled a thorough list of his ten best films to assist lead you through his quarter-century career, all with the uplifting, laugh-out-loud, warm, and fuzzy sentiments the world needs right now.
This 1995 comedic drama, starring Alicia Silverstone as Cher, the most popular girl in an affluent Beverly Hills high school, is considered one of the best teen movies of all time. It's a cult favorite that's become synonymous with American 1990s culture, with famous one-liners, unforgettable language, and strong fashion moments. Josh, Cher's goofy, smart ex-stepbrother, is played by Rudd: a socially conscious contrast for a figure best known for her love of shopping.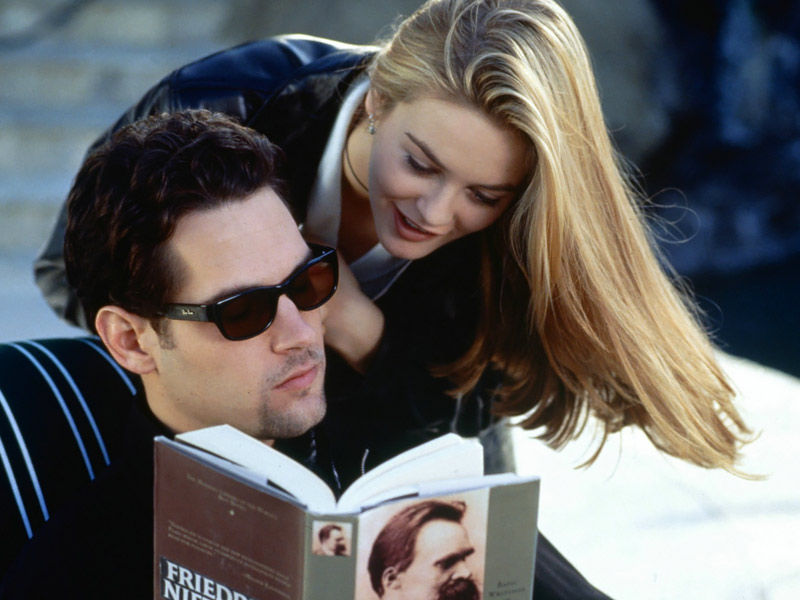 With a sparky, brilliantly sarcastic writing and plenty of leeway for goofy facial expressions, it's Rudd's breakout role that laid the groundwork for his nerdy, lovable, "strange guy next door" career (fun fact: Rudd wore a lot of his own clothes for filming). If nothing else, the short demonstrates one of the internet's favorite things about Rudd: he's been alive for a quarter-century and has barely aged a day.
ANCHORMAN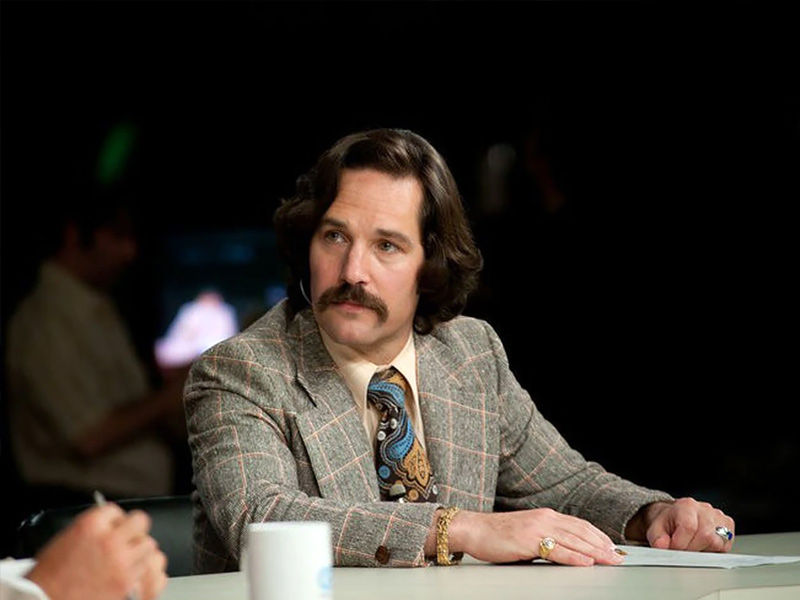 Anchorman, possibly the most well-known and best-loved film on this list, cemented Rudd's place in the pop-culture canon. Will Ferrell's performance as Ron Burgundy steals the show, but Rudd holds his own as Brian Fantana, the top reporter on the news crew, showing his improv abilities to great effect. The high point? It's had to be his "Sex Panther" fragrance, you know, "60% of the time, it works every time."
THE 40-YEAR-OLD VIRGIN
If Anchorman was Rudd's first collaboration with Judd Apatow, their second film, in 2005, was when their long-term collaborative partnership really took off, establishing Rudd as a major comedy performer on par with Will Ferrell, Steve Carell, and Seth Rogen.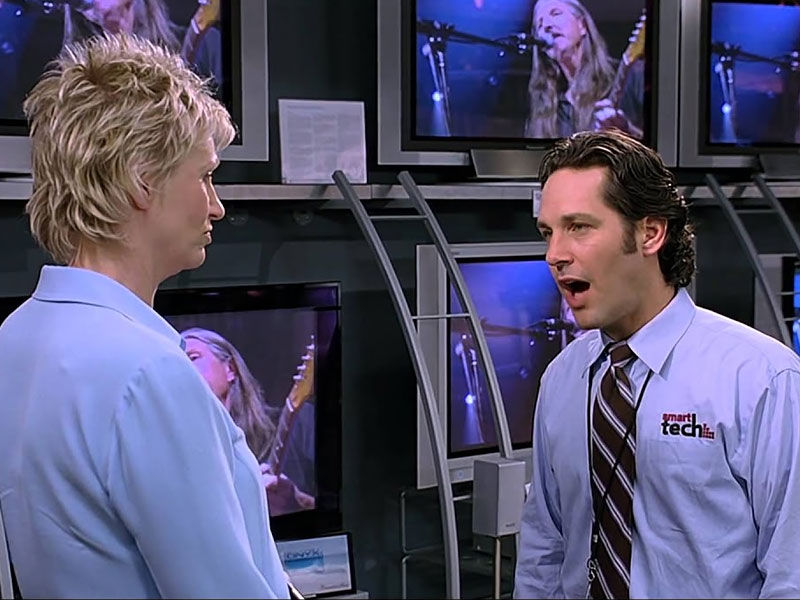 His delightful performance as David, a friend-turned-colleague to Carell's titular virgin, reveals Rudd in all his nerdy, wacky, man-movie brilliance, saving him from a future of "blah" rom-coms. Beyond his larger roles, it's this posture that has led to Rudd's best cameos, from his stoned surf instructor, Chuck, in Forgetting Sarah Marshall (2008) to his remarkable in-and-out presence in This Is The End (2010). (2013).
KNOCKED UP
When Judd Apatow's feature directorial debut was released in 2007, it was both a critical and commercial success. The comedy explores what happens when a one-night encounter between jobless man-child Ben (Seth Rogen) and TV host Alison (Katherine Heigl) results in an unanticipated pregnancy, with Leslie Mann playing Alison's uptight sister, Debbie, and Rudd playing her husband, Pete.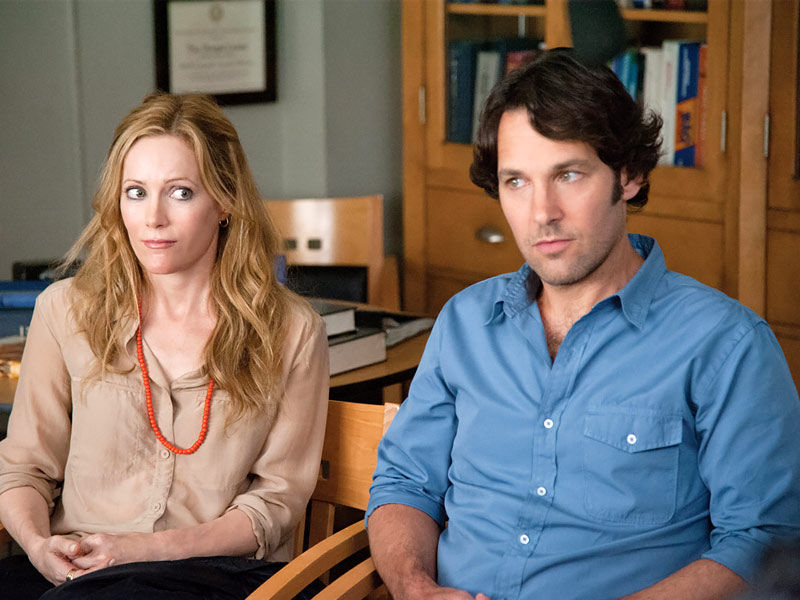 The couple's chemistry is so strong that Mann and Rudd were granted their own spin-off picture, This Is 40, but Knocked Up is worth seeing just for the trippy mushroom scene.
ROLE MODELS 
Rudd co-stars in this 2008 buddy comedy with Sean William Scott (AKA Stifler from American Pie), probably his first genuine leading role and one of his funniest performances on film. The two portray energy-drink marketers who end up completing 150 hours of community service for Jane Lynch's frightening ex-coke addict character's Sturdy Wings mentor service.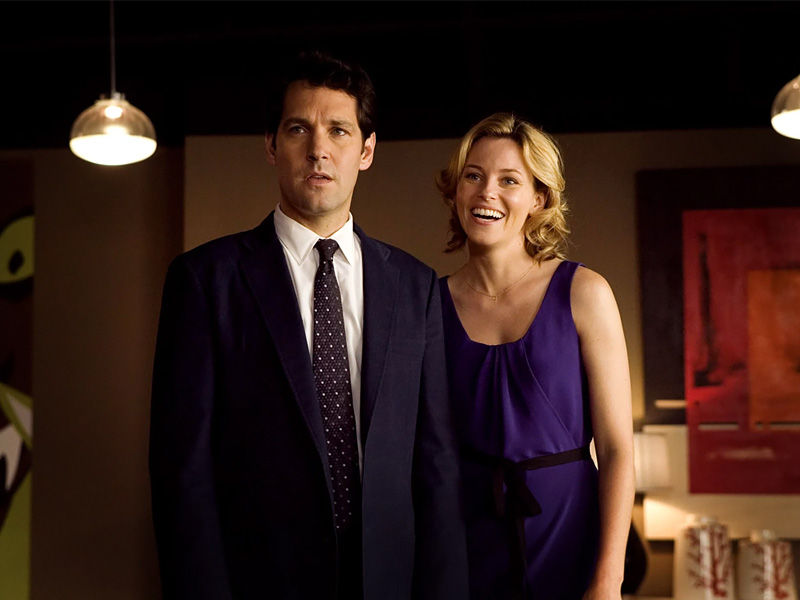 Whereas Scott is paired with a diminutive, foul-mouthed, self-proclaimed "booby stalker," Rudd is paired with Augie (Superbad actor Christopher Mintz-Plasse), a teenage mega-nerd obsessed with the live-action role-playing game Laire, a medieval Dungeons & Dragons.
Despite a simple premise – that the grownups are brattier and more immature than the youngsters they are supposed to be leading – what appears to be a stoner or badly hungover film swiftly turns to be an example of uncomplicated, "basic bro" comedic genius.
I LOVE YOU, MAN 
I Love You, Man isn't Oscar-worthy (nor, as yet another Rudd film about male friendship, would it pass the Bechdel Test), but that's fine: it's a fantastic movie if you accept it for what it is. The casting is perfect, with Rudd's ever-appealing awkwardness driving most of the comedy. Rudd plays Peter, a long-time ladies' man (we recommend the Ladies Love Paul Rudd podcast), who discovers after he becomes engaged that he has no male pals and goes out to find a suitable best man.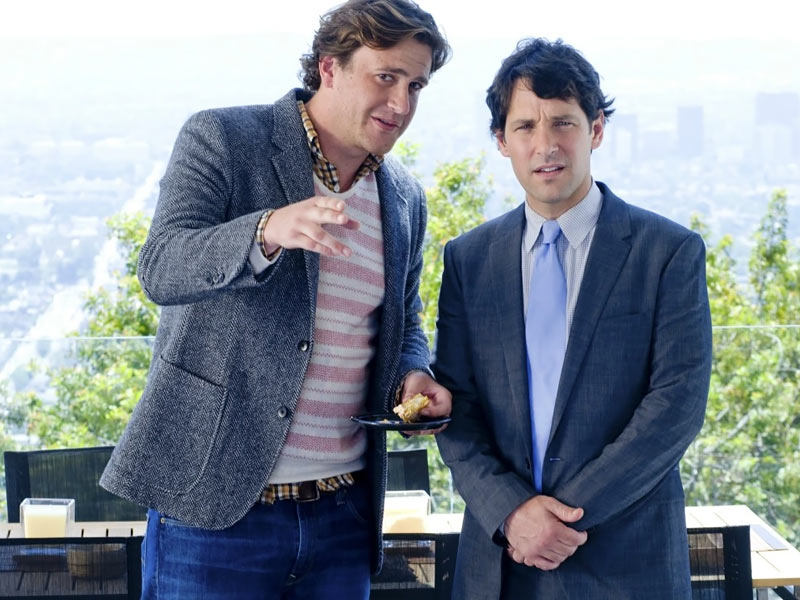 After a string of failed "men dates," the uptight Peter discovers true bromance in the form of Jason Segel's Sydney, a laid-back Larry so confident in his masculinity that he wears Ugg boots. They bond over bands and blow jobs, and Peter's desperate attempts to keep it cool result in a couple of quite hilarious situations.
THE PERKS OF BEING A WALLFLOWER 
Based on a controversial coming-of-age novel that was prohibited in some American schools, this film was adapted and directed by Stephen Chbosky and starred Emma Watson, Ezra Miller, and Logan Lerman. Rudd plays Charlie, Lerman's protagonist, as an English instructor and mentor.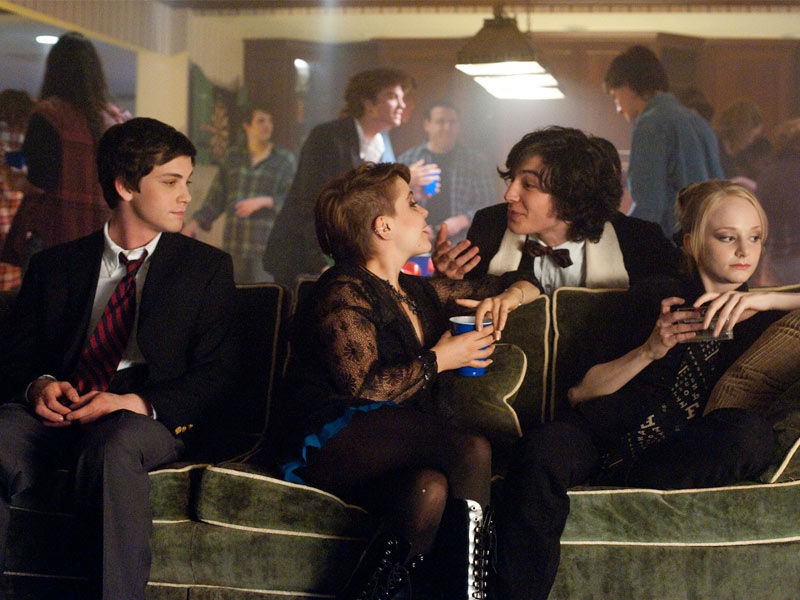 It's a little role, but Rudd embraces it with gusto, portraying a completely credible, down-to-earth, and inspirational teacher who helps to remind viewers of their own real-life heroes. Rudd also delivered the film's overriding message, "we accept the love we believe we deserve," without seeming corny or cheesy. That alone merits some acknowledgment.
ANT-MAN 
The choice of Hollywood's go-to nice guy for a superhero film isn't apparent, which makes Rudd's first outing as Ant-Man all the more pleasant.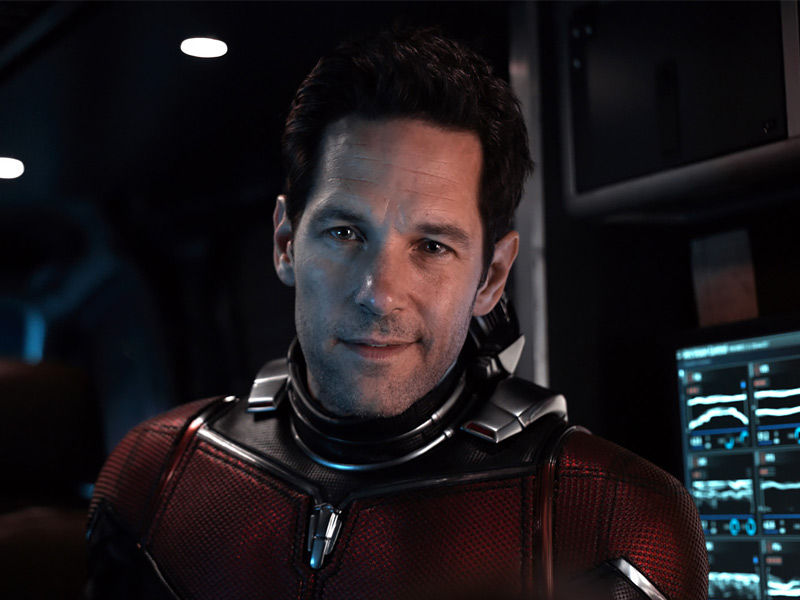 The 12th installment in the Marvel Cinematic Universe, based on the comic of the same name and directed by Peyton Reed, stars Rudd as Scott Lang, a loveable loser turned superhero who can shrink himself to microscopic proportions thanks to a cutting-edge shrinking suit.
Although the film is significantly more pared down than many of its Marvel contemporaries, depending less on spectacle, it's also funnier and more insightful, thanks in part to Rudd and Adam McKay's scripting duties. Ant-Man and the Wasp, the sequel, is also excellent, as are the two Marvel films in which he appears: Captain America: Civil War and Avengers: Endgame.
THE LITTLE PRINCE 
Although the wildly obscene Sausage Party must be mentioned, it seemed only appropriate to include the life-affirming The Little Prince in Rudd's top 10, even if it does have a completely different tone to the rest of the flicks.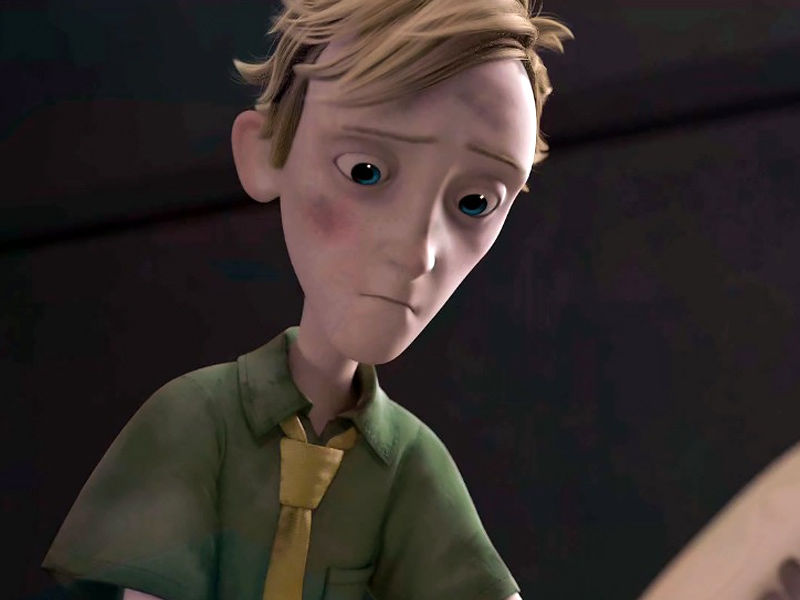 Based on Antoine de Saint-1943 Exupéry's novella of the same name, it's a fantasy adventure with a stellar ensemble that includes Rachel McAdams, Ricky Gervais, and James Franco, to name a few. In this pleasant, charming tale about the significance of human connection, Rudd plays Mr. Prince, the adult Little Prince who has forgotten his own boyhood.
THE FUNDAMENTALS OF CARING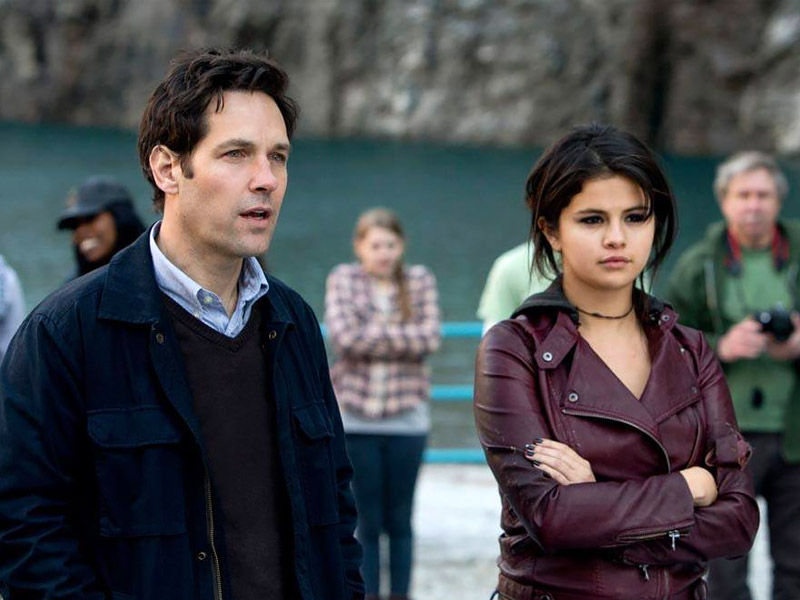 Based on Jonathan Evison's 2012 novel The Revised Fundamentals of Caregiving, Rudd plays Ben, a writer who becomes a caregiver for Trevor (Craig Roberts), a youngster with muscular dystrophy. What the 2016 picture lacks in cheap humor and cheery bro jokes is more than made up for in heart, handling bereavement, disability, and the complex challenges of caregiving with amazing courage, delicacy, and humor.