Indian theatre, one of the most ancient forms of theatre that reflects the country's textual, sculptural and dramatic effects. The vibrant and diverse theatre culture of India gave birth to the renowned Bollywood industry. Being an artist in itself is a great achievement. Being a theatre artist by setting a benchmark of acting talent requires a lot of potential and hard work. To perform in front of a live audience in a single take requires a lot of courage and practice.
Since the British Colonial rule, India is celebrating the talent of acting and drama. The theatre has produced some plays and theatrical dramas of the highest caliber, which to date leaves everybody in awe. After the Independence of India, Indian theatre flourished as one of the major forms of entertainment. Now, India is also home to various schools of theatres. The richness of Indian traditions and culture lead to the success of Indian theatres. The birth of so many talented and prolific Indian artists has also contributed significantly to the Indian film industry.
Whenever Indian Cinema is being discussed, it is completely incomplete without talented and extraordinary Indian theatre artists. The theatre artists are that precious gem of our Indian film industry whose shine can never fade. Their legacy will be continued, and they will remain in our hearts forever till the day of doom, come what may!
LET'S SHED SOME LIGHT ON A FEW INDIAN THEATRE ARTISTS AND THEIR CONTRIBUTION TO OUR INDIAN FILM INDUSTRY…….
OM PURI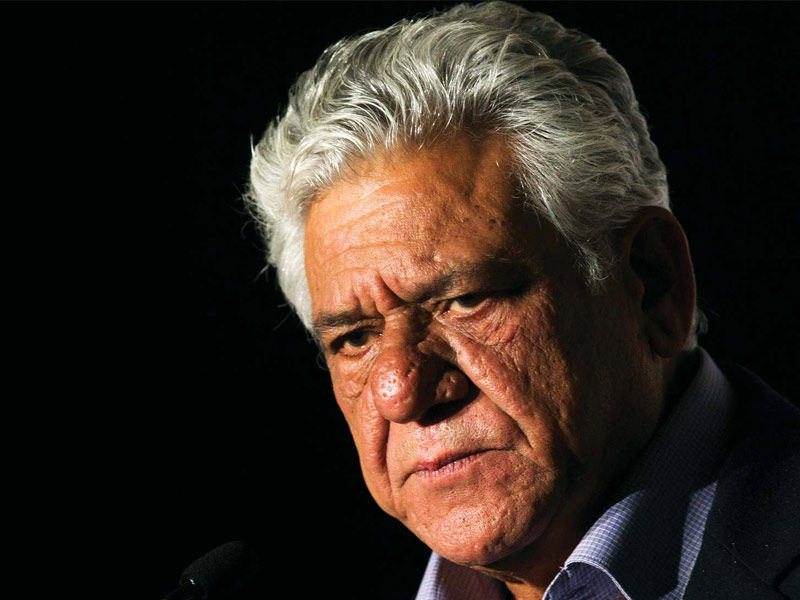 "Mazhab Insaanon ke liye banta hai, mazhab ke liye insan nahi bante," with an iconic dialogue having a deep lesson Late Om Puri stole our hearts in every role he performed. The veteran Bollywood actor is known to us for his stupendous acting skills in Bollywood. But the roots of his acting were firmly set in the field of theatre. In fact, the first play to be staged at the renowned and iconic Prithvi theatre was Om Puri's Udhvastha Dharamshala.
The alumnus of the National School of drama once said, "I got into theatres because I was an introvert." But we are forever grateful that he chose the field of Indian theatre as we got a precious gem in him. He is not with us now, but his talent, his acting, and his commendable contribution to the Indian Film Industry have kept him still alive between us.
NASEERUDDIN SHAH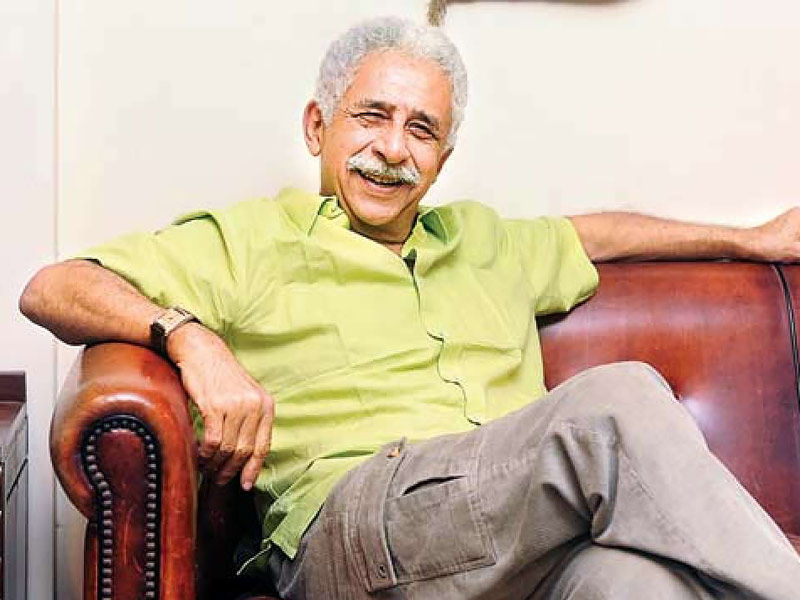 "I am just a stupid common man," which he definitely isn't. The Padma Shri, Padma Bhushan, Filmfare, National Film Award holder Naseeruddin Shah is a renowned name of Indian theatre as well as Bollywood. The acting skills of this veteran actor cannot be defined in words. His expressions, his way of delivering dialogues, and the way he molds himself as per the requirement in the play or movie are just wow!
He formed his theatre group in 1977 with the partnership of Tom Alter and Benjamin Gilani. Since the day he stepped into the world of Indian theatre, he has been working really hard to improve the Indian theatre's scene. During the span of his career till now in theatre and acting for decades, he has never disappointed us once but always left us numb with his acting, be it his role in Wating for the Godot, A Wednesday, or Mahatma Gandhi vs. Gandhi.
RATNA PATHAK SHAH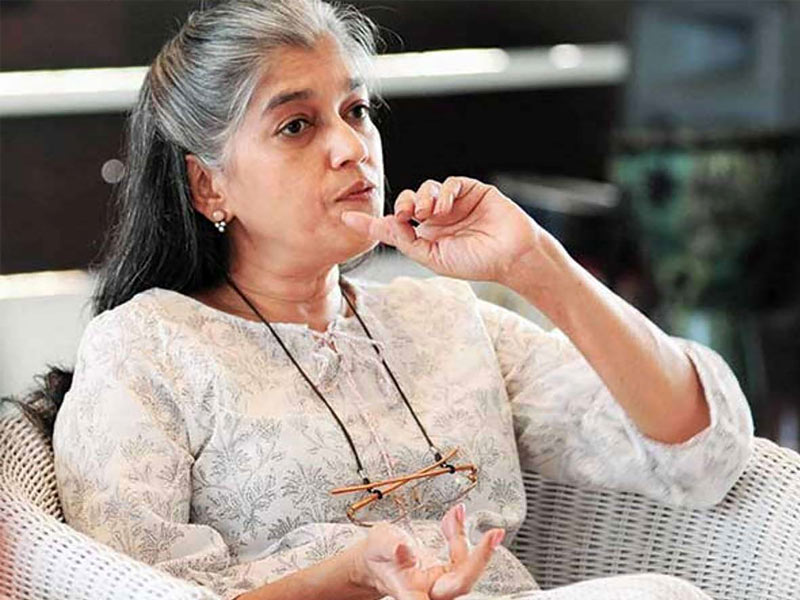 One of the most talented and experienced actors in our Indian film industry Ratna Pathak Shah has always made us proud. He and his husband Naseeruddin Shah makes the perfect duo. Their iconic duo is like no other. Ratna Pathak Shah paved her way into Bollywood through her brilliant acting skills and her practice and command in Indian theatres. If you get any chance to see her performing next time, don't miss that opportunity because you will be pleased to see what true acting talent looks like! Her plays like A Walk In The Woods, Father Einstein, and so on are the perfect piece of her exemplary talent.
PRITHVIRAJ KAPOOR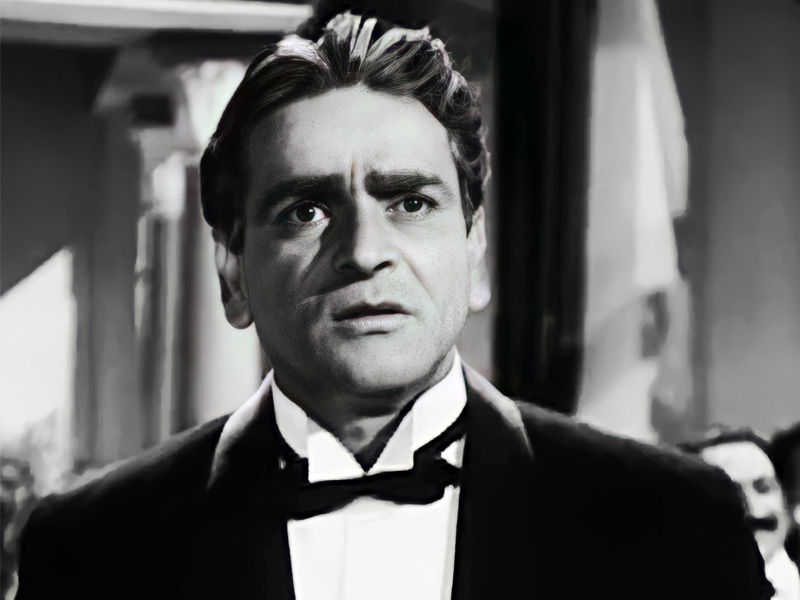 "Joh Naya Hai, Kal Purana ho Jayega … jo Aaj Purana hai, Kal Naya banker Saamne Aayega", with so many iconic dialogues, this iconic actor set a benchmark acting in Indian Cinema. The list of Iconic theatre artists cannot be completed without this precious gem. The head of the famous Kapoor clan is not here with us physically anymore. Still, his contribution and talent will be forever with us.
He was a theatre artist and the founder of the Indian People's Association and Prithvi Theatres, a traveling theatre company based in Mumbai. His acting skills were a blessing for us. Even in his silent movies, his expressions conveyed it all. He gained popularity in Bollywood too by acting, but his roots were always connected to the Indian Theatres.
SHABANA AZMI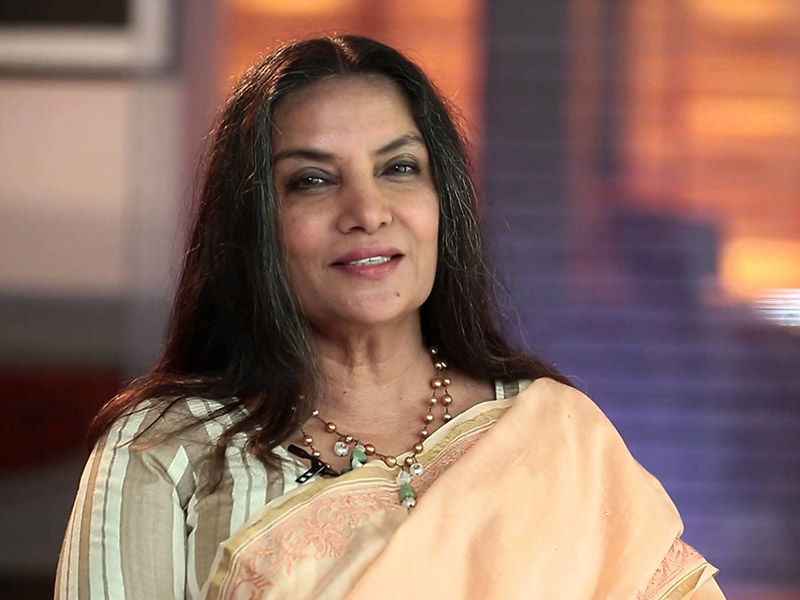 Shabana Azmi still steals the thunder even by standing on the stage one of the finest, talented and beautiful actors and Indian theatre artists. The five national awards winner and Padma Shri Shabana Azmi stepped into Bollywood with the film Ankur in 1974. They contributed to Bollywood's success by giving more than 120 films. She also played a crucial role in the evolution of modern Indian theatre. Her roles in the plays, Tumhari Amrita, The Caucasian Chalk Circle, M.s. Sathyu's Safed Kundali and so on grabbed so much attention.
PANKAJ KAPUR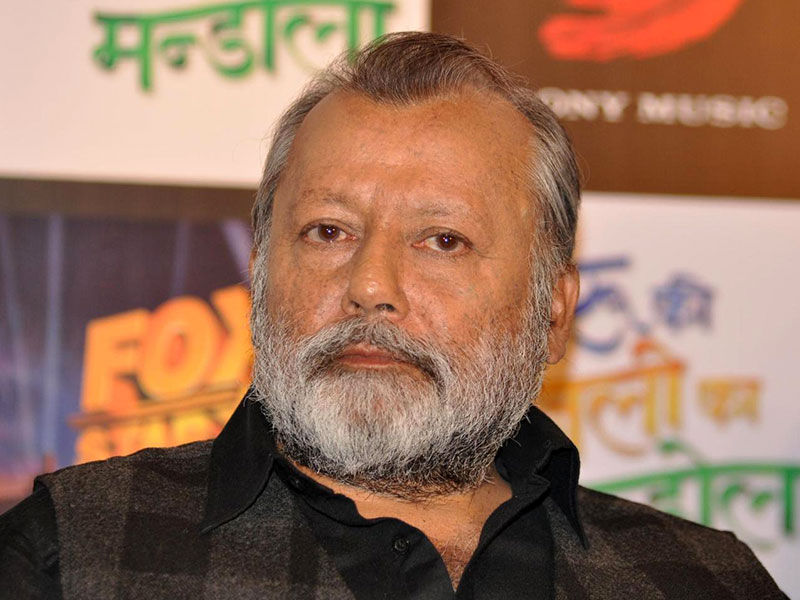 Another gem on the list of an Indian theatre artist, Pankaj Kapur, worked for the theatres for four years after completing his graduation from the National School of Drama. After then he was offered the role in the historical drama Gandhi directed by Richard Attenborough. His acting skills and contribution to the Indian film industry are really commendable. His play Dopehri gained great popularity. It was the one-man act written and directed by Pankaj Kapur itself.
ANUPAM KHER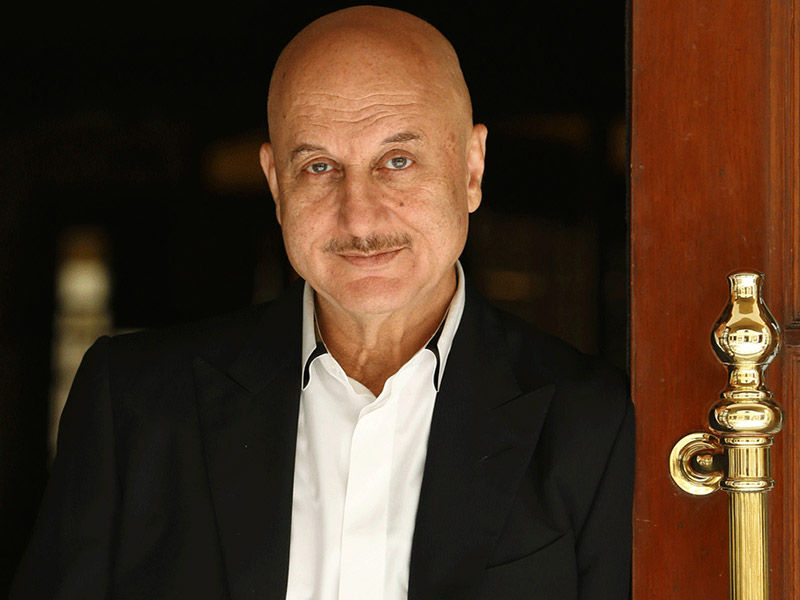 Anupam Kher, one of the best versatile actors and theatre artists, leaves us numb with his performance every single time. The National School of Drama alumnus compels us to become his die heart fan whenever we step out of theatres after watching him on the screens. Besides his acting career, he is an author too. With so many talents, Anupam Kher has made a special place in Indian Cinema. His plays, such as Pranayam, Kuch Bhi Ho Sakta hai, Shongram, etc., are still remembered and have brought him a whole lot of love and respect in the world of acting.
JIM SARBH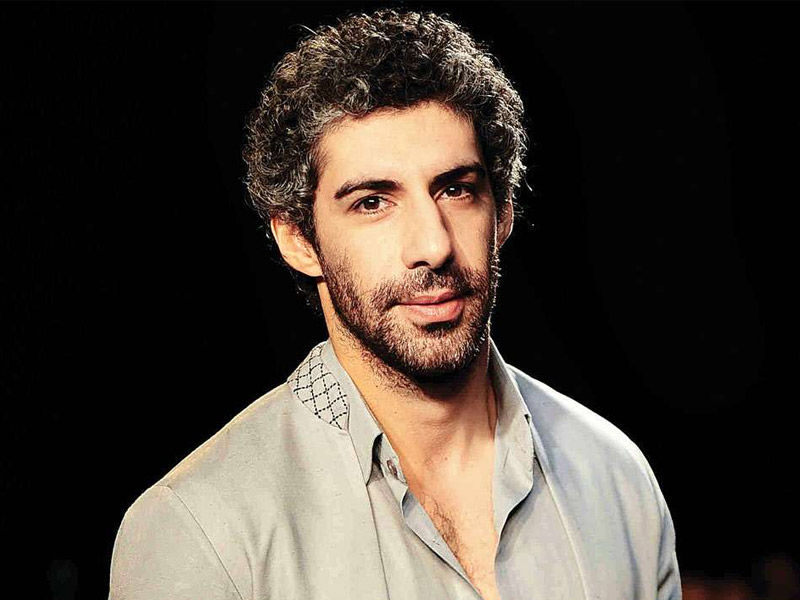 I guess Jim Sarbh doesn't need an introduction because his spectacular performance in Neerja has already well defined him. His commendable acting as a cold-blooded terrorist caught the major attention of both the women and critics. But the fact that is unknown to many is that his roots are firmly connected with the Indian theatre. Jim Sarbh's theatrical presence is prominent, and now he is all set for his directorial debut too for Death In The Gunj. If you ever get any kind of chance to see him performing live on the stage, do avail that because there you will get to witness the raw acting talent.
RADHIKA APTE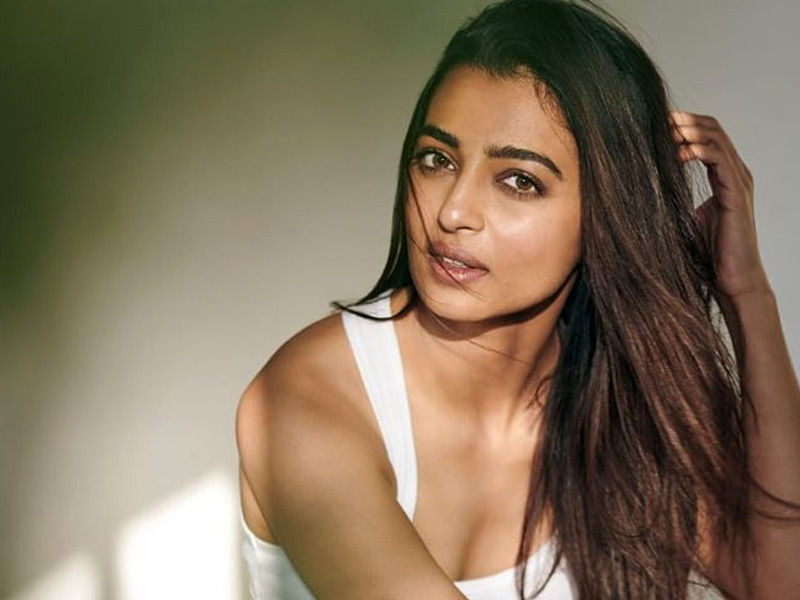 The newfound darling of the Indian film industry! Radhika Apte a great theatre artist especially connected to the Marathi theatre. Her presence can be seen in the projects such as Badlapur, Shor, Manjhi, and Hunter. In a very short period, she has gained prominence in the Indian Film Industry. She is all set to give a new direction to Indian theatres. Her role in Sujoy Ghosh's thriller is worth mentioning. Radhika Apte is on her long way to go!
VICKY KAUSHAL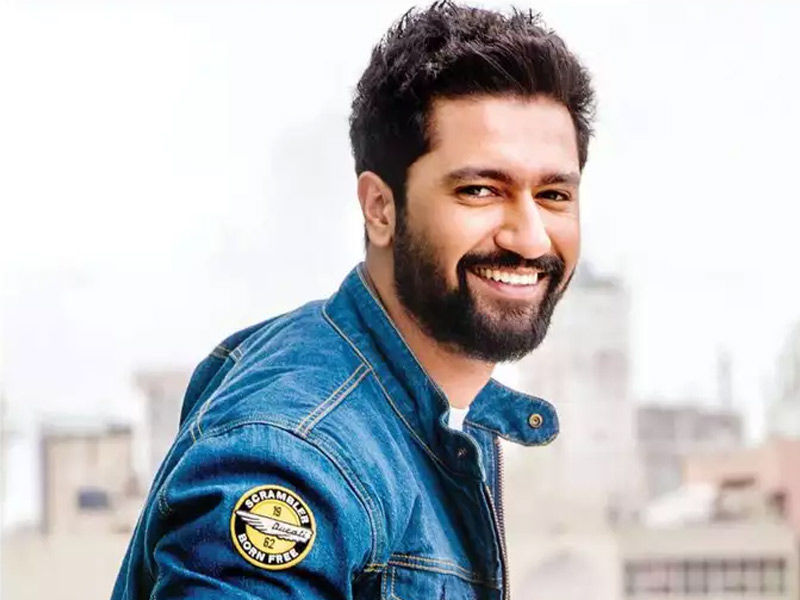 "How's the Josh?", Obviously the Josh of every one of us gets super high when we watch Vicky Kaushal on the screens. The performance of Vicky Kaushal in Masaan is simply superb. The engineer turned actor has a deep and strong connection with the Indian Theatres. After his every performance, our expectations are getting higher and higher and higher! Vicky Kaushal will be our new gem as he is always ready to reinvent himself with his every role.
MANOJ VAJPAYEE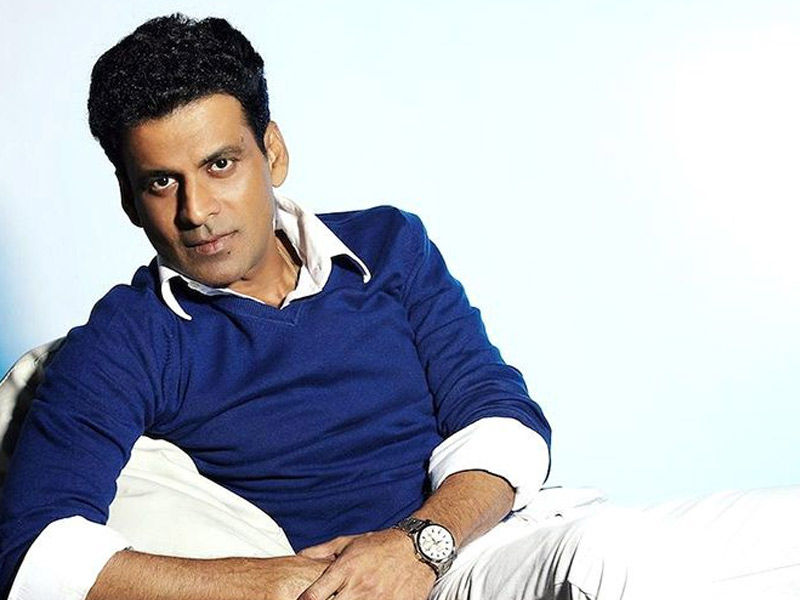 How can the list of Indian theatre artists end without the name of our favorite Family Man Manoj Vajpayee? "Zindagi Bhi Ek Ajeeb road ki Tarah hai pata nahi kab kisse takkar ho Jaye" his dialogue of Road suits him best because it is the fortune of the roads Indian Cinema that artist like Manoj Bajpayee got bumped with the acting. His acting skills don't need to be defined because his project does it well. Even after getting rejected three times from The National School of Drama, this precious gem continued to try and kept himself connected to the Indian theatres. And now his talent and skills have made him the recipient of Padma Shri and two National Film Awards.