Cycling is a professional and amateur sport, mostly in continental Europe, the United States, and Asia. Bicycles are widely used for leisure purposes in Europe and the United States. Bicycling as a means of transportation is especially popular in non-Western countries and countries with flat terrain, such as the Netherlands, which has a well-developed network of bicycle lanes. Cycling as a sport began on May 31, 1868, with a 1,200-meter (1,312-yard) race between the fountains and Saint-Cloud Park's entrance (near Paris).
Almost all early American racing took place on tracks, with long races involving pacers riding ahead of competitors at high speed before dropping away. When one of these riders, Charles M. Murphy, rode behind a Long Island Rail Road train on a wooden track and finished a mile in 57.8 seconds, gaining the nickname Mile-a-Minute Murphy, the sport gained a huge boost in popularity.
Recreational cycling has been a cornerstone of fitness programs in recent years, particularly in the United States. More than 65 million people are estimated to ride daily, including more than 6 million commuting by bicycle. Cycling and touring clubs flourish across Europe, particularly in France, Belgium, Italy, and the United Kingdom. Cycling tourism (tours by bicycle) is also on the rise across the World. Cycling pathways have been built on the streets of numerous cities and national and local parks. More than 10,000 miles (16,000 km) of abandoned railroad lines have been converted into bicycle routes in the United States.
Given below are the World's best cyclists
.
1)Beryl Burton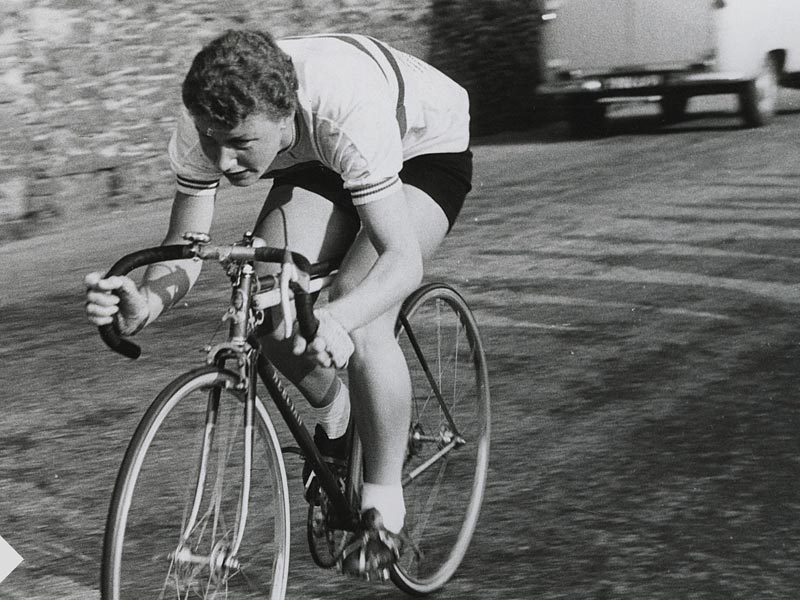 Beryl won over 90 domestic titles, seven world titles, and several national records. Her most famous feat is perhaps her 12-hour time-trial record, which she held for two years longer than the men's record. It was 50 years later, in 2017, when a female cyclist exceeded it for the first time.
Even though the Leeds cyclist never went pro and never had a formal coach, many of her timings are still out of reach for even elite riders on carbon bikes with today's technology. She once stated, "I recall one day I cycled to Hull and returned almost 130 miles." "I made sure I got back in time to make Charlie's [her husband's] dinner, and then I ironed for approximately three hours." – I'm not convinced Eddie Merckx could do it.
2)Eddie Merckx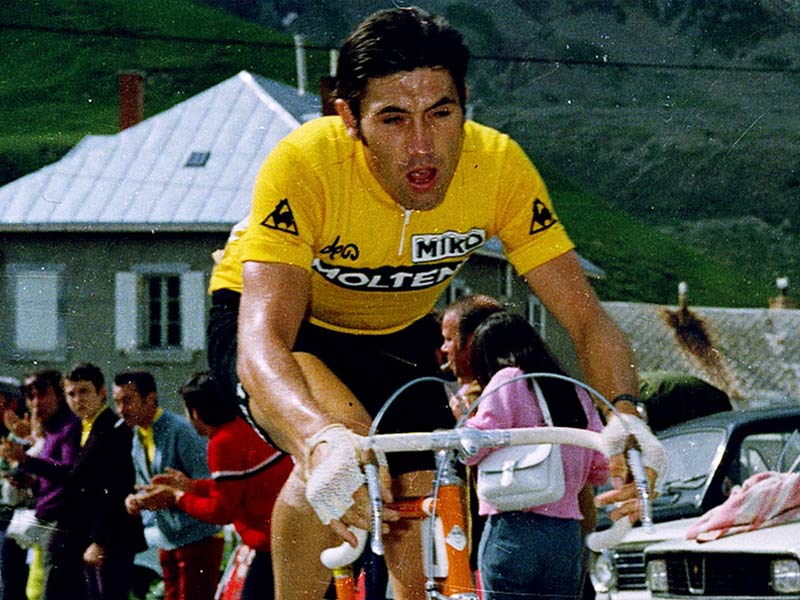 The Cannibal, Eddy Merckx, is by far the most voted for cyclist as the best of all time. Eddy is the most renowned and perhaps most frequently mentioned cyclist, having won 11 Grand Tours, five Monuments, and three World Championships (among many other victories and accomplishments). He was not only revered but also feared among his peers, including his teammates.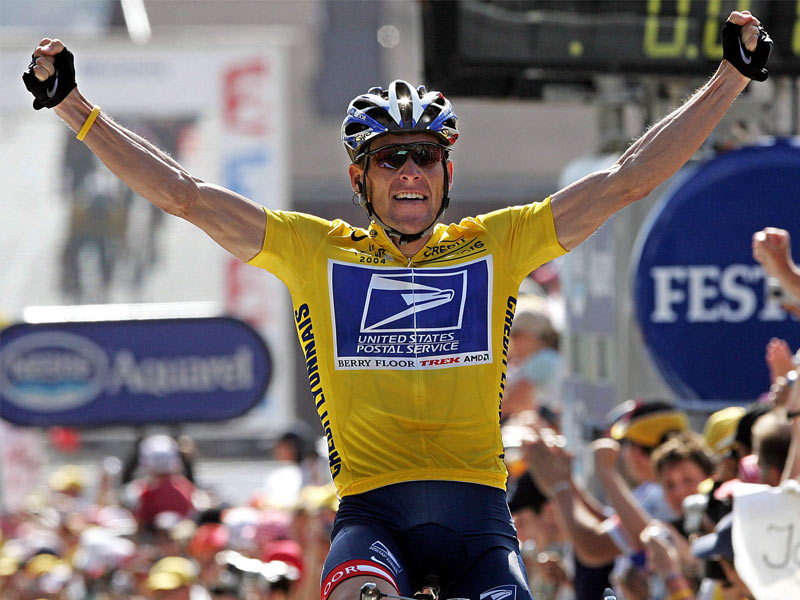 He is an icon to others, he is a cheat; but whatever you think of Big Tex's legacy and how he accomplished it, there is little doubt that what he made, he also destroyed. He brought professional cycling to a popular audience that it had previously struggled to attain before destroying all he had helped it achieve. Some feel the legacy still taints the sport. However, before being stripped of his seven consecutive Tour de France victories and expelled from the sport's pantheon, Lance inspired an entire generation of cyclists, including one Geraint Thomas.
4)Miguel Induráin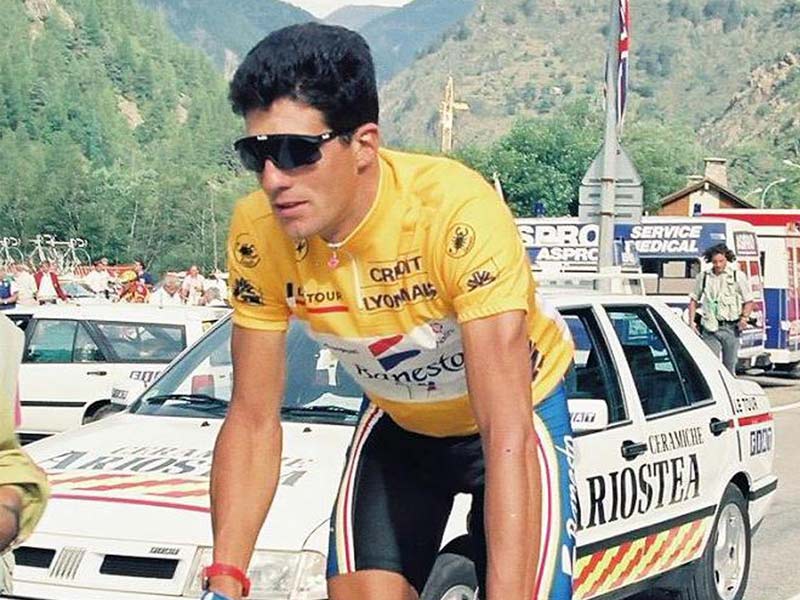 Big Mig's title was well deserved since he stood 6'1″ and was not little. He was the youngest rider ever to win the Spanish amateur national road championships. He became the only cyclist to win five Tours de France in a row (Armstrong aside). Induráin was a distinct breed physically. His resting heart rate was 28 BPM, which is less than one beat every two seconds; his lung capacity was 7.8 liters, compared to the average of six; and his blood took seven liters of oxygen throughout his body every minute, compared to the typical three to four. Despite his biological superiority, he remained modest.
5)Sean Kelly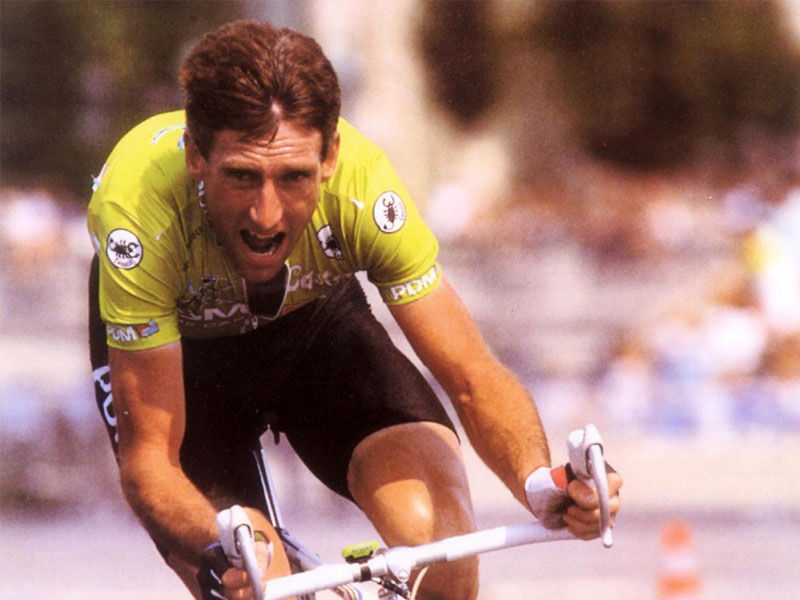 In a sport known for its extreme toughness, it takes something remarkable to stand out as one of the hardest. From 1977 through 1994, King Kelly won nine monument classics and 193 professional races while establishing himself as a real grit racer. Before being granted his professional contract, the Irishman worked as a mason and helped out on his father's farm while driving a tractor. Many attribute his mental and physical tenacity and his nothing-to-lose mindset to his harsh childhood in rural Ireland. Kelly, a real all-rounder, and tremendous skill, clearly deserves to be ranked in the top 10.
6)Marco Pantani
Take the best climber of all time, add a sad conclusion due to alcohol and cocaine addiction, police investigations, and rumors of mafia-related meddling, and you have one of the most fascinating stories in sport. The Pirate's extraordinary life has been chronicled in several books and films. Yet, despite the issues surrounding him, he is still admired for his accomplishments and natural charm. His aggressive style and risk-everything mentality, as well as his successes, are unlikely to be duplicated.
7)Marianne Vos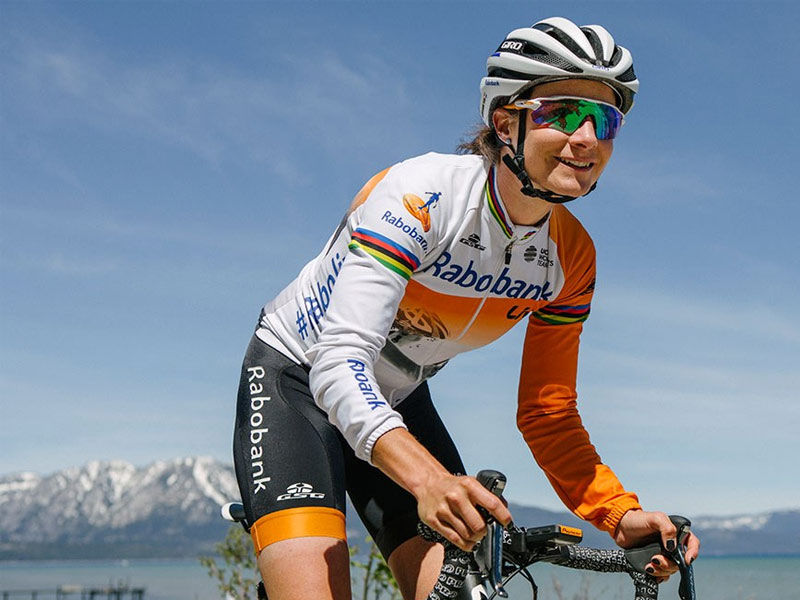 Marianne Vos, the first active rider on the list, shines as one of the sport's greats. Her list of accomplishments is so lengthy that it has its own Wikipedia page. She has not only excelled on the road, but her triumphs in cyclo-cross, track, and mountain biking have distinguished her as a remarkable talent. At 33, the Dutch cyclist's career appears to have many more years of success ahead of it. Marianne's good legacy is unquestionably appreciated since she was a consummate professional. She was recognized for her behavior off the bike as much as her successes on it.
8)Peter Sagan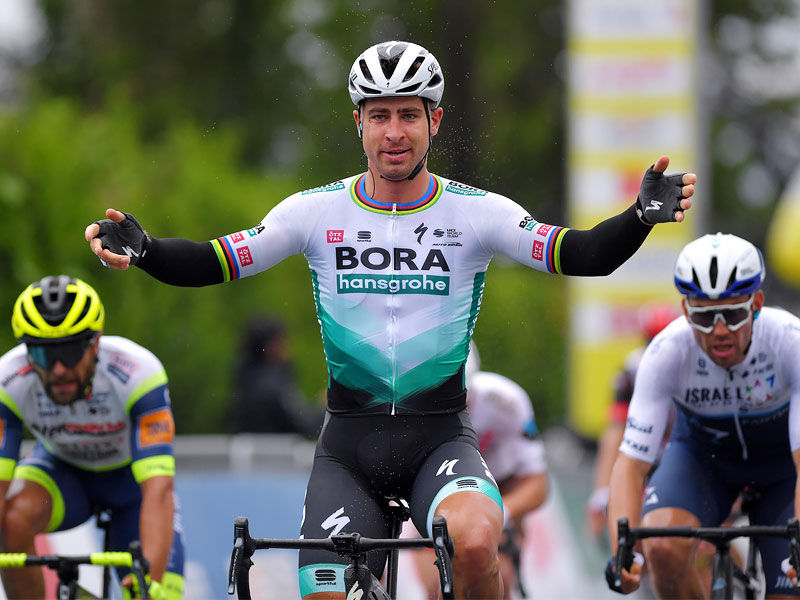 Peter Sagan, the current cycling poster boy, has gained admirers and admiration for his flair, enthusiasm, and downright weird moments, which make him as fascinating as he is successful. "I simply like to utter garbled nonsense…," he once told an interviewer, adding, "Cryptic is nice, and it only adds to my mystique." His actions off the bike are undoubtedly mysterious, as was the time he wore a gladiator helmet while standing on a gym ball during lockdown for no apparent reason. "Cycling is a dull sport for me, and as a fan, I just watch the last five kilometers," he added in another eye-catching statement.
9)Chris Froome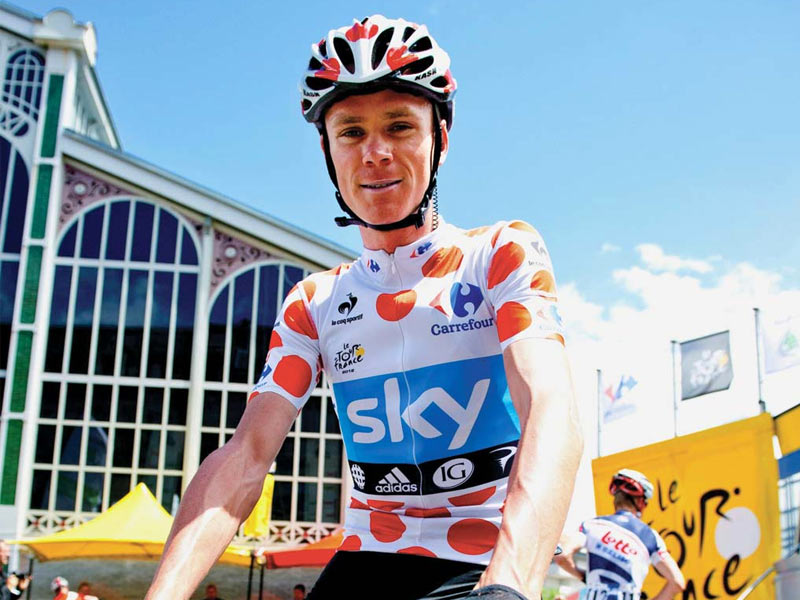 In the fight of Froomey vs. Wiggo, Chris emerges victorious among Wiggle fans. The competition between the Kenyan-born, South African-educated British passport bearer, and the Belgium-born, London-raised Sir Bradley Wiggins ignited many a fire under the Tour de France coals. But the image of him racing up Month Ventoux in the yellow jersey in 2016 will stick for many people when they hear his name. Chris Froome is a climbing and time trial specialist who popularized the term "Osymetric" among cyclists, invented the "super tuck," and offered hope to ungainly riders with sticky-out limbs worldwide.
10)Fausto Coppi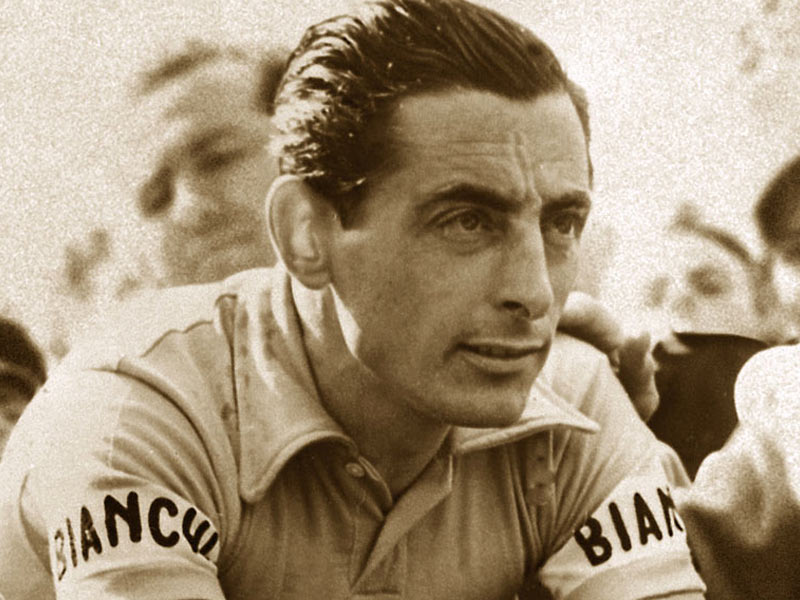 Angelo Fausto Coppi (September 15, 1919 – January 2, 1960) was a racing cyclist from Italy. He was born in the city of Castellania. He was regarded as one of the most accomplished and well-liked riders of all time. In 1949 and 1952, he won the Tour de France twice. He won the Giro d'Italia five times, and from 1942 until 1956, he held the World Hour record (the distance ridden in one hour). Coppi participated in World War II. He was a British prisoner of war. Coppi might have won many more races in the five years he could not compete due to the war. Coppi died of malaria at the age of 40 in Tortoni in 1960.