Punjabi music has always been an essential of every wild party, late-night long drives, and traffic jam playlist. They have hypnotizing tunes and riffs that can liven up a boring party in the blink of an eye. Names like Badshah and Guru Randhawa always come to mind whenever Punjabi music is mentioned. Still, female Punjabi singers are just as capable and talented. The Female Punjabi singers have made a different impact, since Surinder Kaur, was on the epitome, here is to the new wave of female Punjabi singers.  
The Powerhouse of the Indian music scene; Female Punjabi singers have the style, sass, and talent to break the charts. 
Below are the unapologetic Queens of music that dominates the music scene in India, the female Punjabi singers
1) Jasleen Royal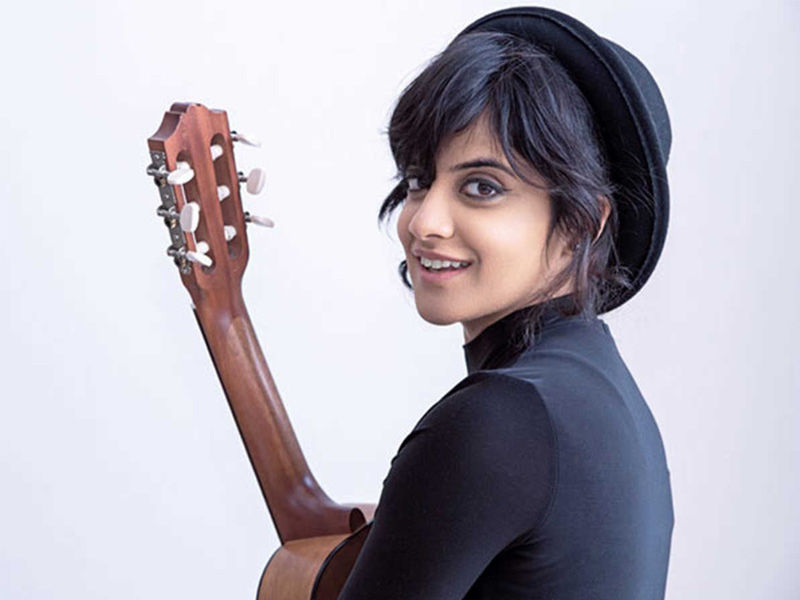 Jasleen Kaur Royal, better known by her stage name Jasleen Royal, is a Punjabi, Hindi, Bengali, Gujarati, and English musician, songwriter, and composer. Her smooth voice first drew attention when she received the MTV Video Music Awards' Best Indie Song award in 2013. She rose to prominence after performing a contemporary rendition of the popular folk song Din Shagna Da. She's gained her reputation as a "distinctive voice" in the Punjabi music scene. She is known for several well-known Bollywood movie songs, including Preet (from Khoobsurat), Nachde Ne Saare (from Baar Baar Dekho, where she collaborated with Harshdeep Kaur), and the most recent Laaj Sharam with Divya Kumar from Veere Di Wedding.
2) Harshdeep Kaur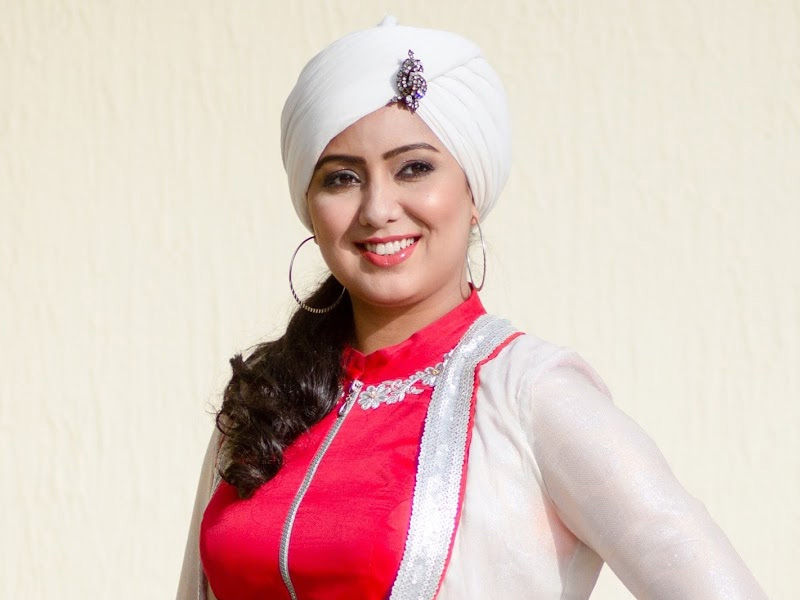 Harshdeep Kaur, an Indian singer, best known for her Bollywood Hindi, Punjabi, and Sufi songs, was born on December 16, 1986. Because of her soulful Sufi renditions, she is known as "Sufi Ki Sultana." Kaur rose to prominence as a lead singer in Bollywood soundtracks after winning titles in two reality shows. Harshdeep Kaur, a famous Punjabi and Sufi singer, sang her first Bollywood song when she was just 16 years old.
On that day, this great singer hasn't looked back. Ik Onkar from Rang De Basanti, Katiya Karoon from Rockstar, and the most recent Dilbaro from Raazi are some of her most well-known Bollywood songs. Kaur has recorded songs for film music in various Indian languages, including Hindi, Punjabi, Malayalam, Tamil, and Urdu, and has established herself as one of India's top playback singers. In 2019, Kaur won the IIFA Award for Best Female Playback Singer for the song "Dilbaro" from the film Raazi at the 20th IIFA Awards. For the same song, Dilbaro, she also received the Star Screen Award and the Zee Cine Award.
3) Rupinder Handa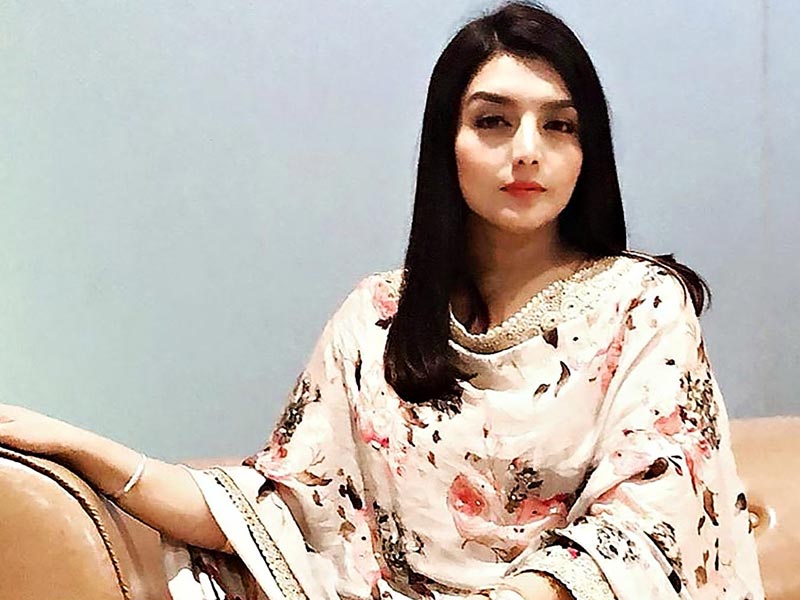 Rupinder Handa is a Punjabi singer who is well-known in the Punjabi music scene. Her birthplace is Sirsa, Haryana, where she was born on September 30, 1985. Rupinder sang her first song in third grade and competed in singing contests during her school and college years. Bakshi Ram, Rupinder's Guru, teaches her guitar.
After winning the hotly disputed and coveted title of "Awaaz Punjab Di" in 2005, she eventually pursued music as a career in 2006. T-Series signed her after that and released her debut album, "Mere Haaniyan," in 2006. Rupinder Handa is a well-known Punjabi singer who has released three albums in the last six years. Her debut album was released in 2012. She has continued to release chart-topping singles such as Parwah Ni Kardi, Pind De Gerhe, and Takhatposh since then.
4) Jasmine Sandlas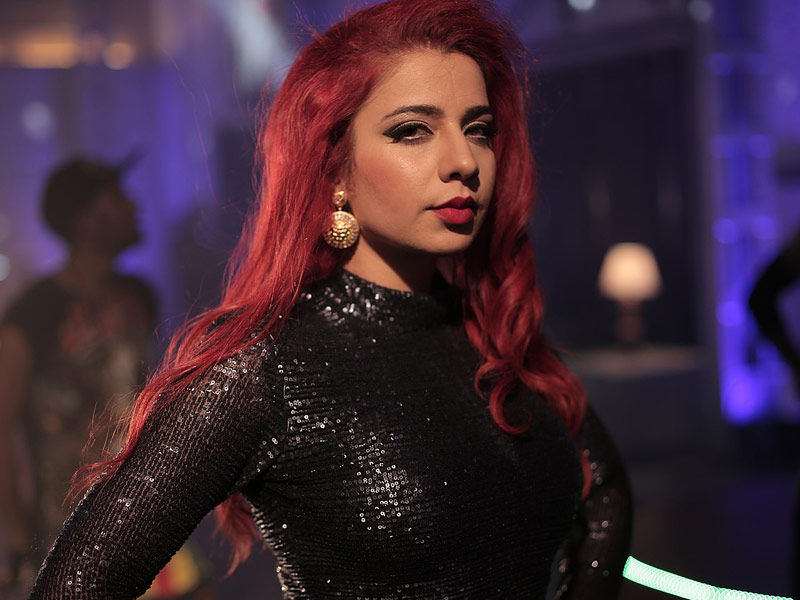 Jasmine Kaur Sandlas is an Indian-American playback singer, TV presenter, actor, and songwriter specializing in Punjabi music. It's not an exaggeration to call Jasmine Sandlas the diva of Punjabi pop music. There's no doubt that Jasmine's strong voice is a pleasure to hear, with hits like Sip Sip, Illegal Weapon, Bamb Jatt, and the soulful track Vachari. She's also sung background vocals for a few Bollywood tracks, but her most well-known Bollywood track is Mainu Yaar Na Mile from Kick, which she debuted with. She gained widespread critical acclaim for her singing style.
She won numerous awards, including "A most popular song of the year 2016 – PTC Punjabi Film Awards" and "Screen Award for Best Female Playback. Jasmine is also a member of MTV India's Angels of Rock, a TV series on women's empowerment. Jasmine and three other artists ride their bikes from Mumbai to the Wagah border, visiting India's rural and urban areas. They met several inspirational women along the way who have written their own success stories in a variety of fields and are using their voices to raise awareness about topics that need immediate attention.
5) Nooran Sisters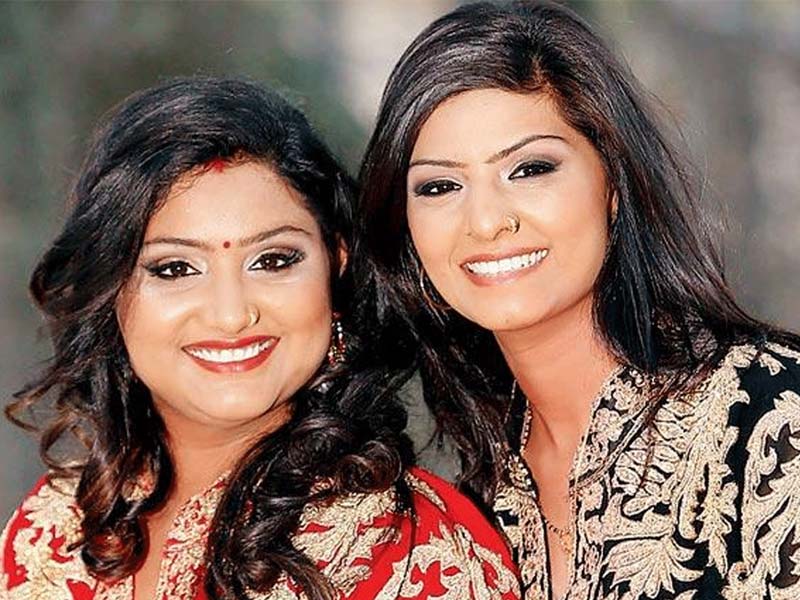 Jyoti Nooran and Sultana Nooran, the Nooran Sisters, are two incredible singers who have wowed audiences with every song they've sung. They first rose to prominence as Sufi singers with their song Tung Tung in MTV Sound Trippin. They sing for Coke Studio later, but it was the song Patakha Guddi from the film Highway that catapulted them to fame. Since then, they've sung some Bollywood tracks, both together and separately, the most recent of which is Halla from Manmarziyaan. Sneha Khanwalker first recognized the Nooran sisters while searching for unknown voices all around India. Following the award, both sisters have sung for many Bollywood songs and will continue to do so in the future. 
6) Sukhmani Malik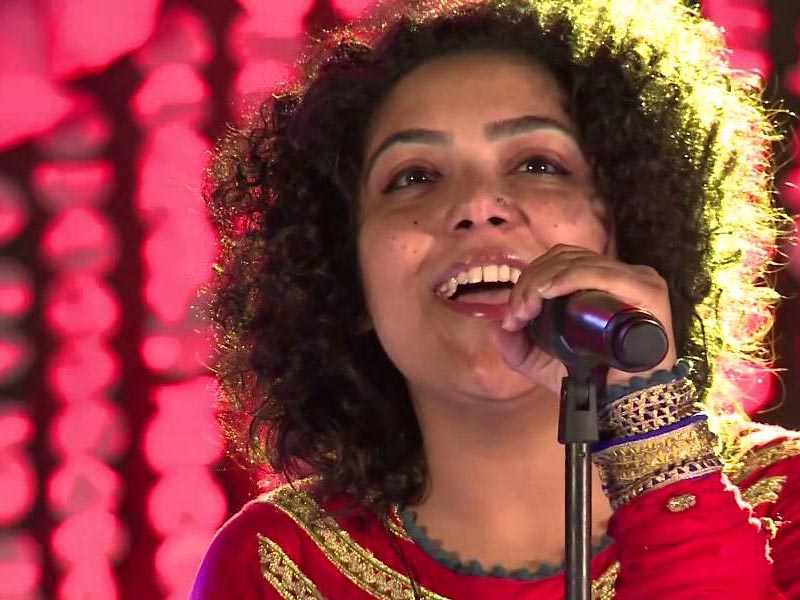 Sukhmani Malik was born in New Delhi and raised in Chandigarh, where she learned to sing folk songs and listen to Sufi music. She earned a bachelor's degree in psychology and music before moving to Chandigarh to pursue a master's degree in Hindustani classical vocal music. Between 2003 and 2007, she studied with a classical vocalist in the Rampur Gharana.
Sukhmani is one half of the musical duo Hari & Sukhmani, who is often referred to as the face of contemporary Punjabi music. Hari and Sukhmani have collaborated on beautiful covers of classic Punjabi folk songs such as Boohey Baarian and Mahi ve Mahi, which they performed at Coke Studio. One of the best illustrations of Sukhmani's scintillating voice is her cover of the lyrically beautiful folk song Madaniya for the Tehelka Music Project.
7) Kanika Kapoor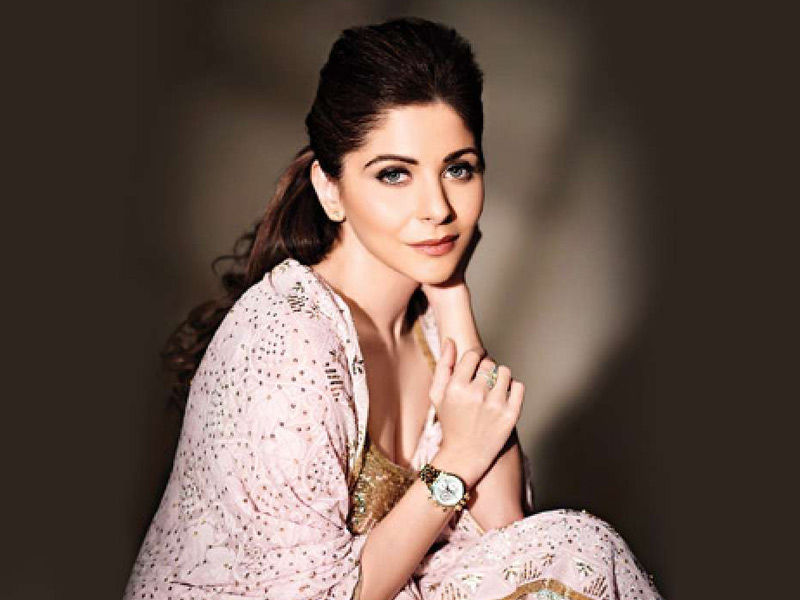 Born on August 21, 1978, Kanika Kapoor is an Indian singer who is easily one of the most famous Bollywood playback singers of recent times. Lucknow is where she was born and raised. She organizes and performs in live events and festivals regularly. She collaborated with several composers in 2016, including Amit Trivedi and Raghav Sachar.
Kanika Kapoor has also won a Filmfare Award for her role in Ragini MMS 2's Baby Doll. However, her first song, Jugni Ji, written by Arif Lohar and composed by Dr. Zeus, is now considered one of the most classic Punjabi songs. She's sung many Bollywood chartbusters in recent years, including Roy's Chittiyaan Kalaiyaan and Udta Punjab's Da Da Dasse. She was a part of the "SLAM! The Tour," a concert tour that took her through North America and featured Shah Rukh Khan and Deepika Padukone.
 Besides gigs and tours, she has also been appointed as a brand ambassador for a children's charity. She championed the cause of children's education. She also relaunched her fashion label, "Kanika Kapoor: House of Chikankari," to support and cultivate the art of embroidery and textile decoration among women in Lucknow.
Female Punjabi singers have become a symbol of hope and empowerment in the music and film industry; breaking boundaries and surpassing their peers, they the Queens of music.
And like the King of Bollywood SRK (Shah Rukh Khan) recited in his poem-
"You're beautiful because you fight like a girl."