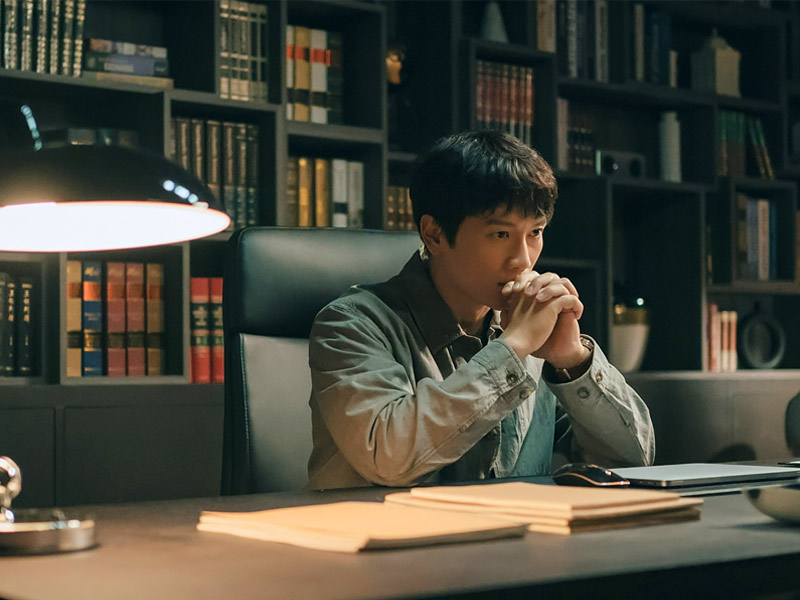 Ji Sung plays the major double roles of Ha Woo-shin and Song Soo-Hyun in Park Seung-thriller-mystery woo's drama series Adamas. The show replaces Eve in the Wednesday–Thursday 10.30 PM KST schedule on tvN. The first episode of Adamas lasts 76 minutes.
The first episode of Adamas opens with a man mentioning that his mother's last words were an anonymous letter in which he claimed innocence while strolling down a dark and deserted road in the pouring rain. That man killed his father and was currently on death row.

 
A security guard in another part of the prison hears something strange in one of the cells and discovers a room full of dead convicts. Well, everyone but the murderer that is. Nobody is surprised when the police officer also dies. We get a pretty cool, wet title card as the sirens blare and security begins swarming into the property in pursuit of the missing murderer!
Later, as a sizable crowd gathers outside to demand the death punishment for the offender, the murderer or death-row inmate is transferred to a new location. It's a contentious issue that could be very important in the forthcoming elections. 
One month later, when twin brothers Su-Hyeon and Woo-sin get ready for the day, it becomes clear that they couldn't be more different from one another. One is disorderly and laid back, and the other is meticulous and rather tense. Their socioeconomic standing also appears to be quite different from one another; Su-Hyeon is a successful lawyer, whilst Woo-sin is a writer.
According to Ms. Yeo, Woo-sin has been employed as a ghostwriter to pen a memoir about Kwon Jae-kyu of the Kaesong Group. To Ms. Yeo's amazement, Woo-sin accepts the offer despite the numerous restrictions because it is lucrative.
Meanwhile, Kim Seo-hee, a reporter who is arriving at work feeling a little afraid and uneasy, is introduced to us. She is astonished to see Woo-sin there too, but she is unable to approach him. Su-Hyeon is being compelled to take on the national scandal case in the meanwhile so that the department can support the presidential contender.
However, Su-Hyeon doesn't seem to want to engage in these mental games with them and declines. He also says that if the son of a murder victim became a prosecutor in such a case, it would be attractive to the media. But he reiterates that he won't consent to such a thing, even if Candidate Hwang urges him to, and he walks away, leaving them to ruminate on the denial.
Later, as Su-supervisor Hyeon starts destroying things out of rage, he meets with Woo-sin, who begs his brother to quit acting silly or risk losing his job. Su-Hyeon, however, is unconcerned and will not resign, even if he is demoted or shunned. Seo-hee attempts to keep up with the two brothers as they converse but is unable to do so and must temporarily withdraw.
Woo-sin informs his brother that he will be gone for a month and won't be able to reach him over lunch. They need to recover from everything that has occurred to them, Su-Hyeon says, so it might be for the best. Despite the heartwarming remark, Woo-sin reiterates that he would not accept him as an "elder" brother and, much to Su-Hyeon's dismay, end the conversation there.
Woo-sin investigates the various privacy precautions at the Haesong Estate, which are, to be completely honest, a little frightening given how extensive they are. He enters a biometric chamber to register himself after passing through all the checkpoints and discovering that he can't even keep his clothes inside. It goes without saying that this isn't a cult. 
However, Choi Tae-sung, the chief of security, doesn't appear very thrilled about his coming and remarks that Woo-sin looks like someone and that judging from the expression on his face, he might not be too friendly with them. In the meantime, Woo-sin is brought to his temporary residence, which resembles my residence Mine.
He eventually runs into Ms. Kwon, who warns Woo-sin not to expect a good experience from her just because he is the boss' guest. When Woo-sin enters the strange house, Mrs. Oh gives him a tour and explains how things work daily there. This location raises a big red flag due to the abundance of maids. 
The unfortunate Woo-sin discovers Lee Dong-rim to be his roommate and assistant, complicating his solo vacation in a lovely but unsettling home. Woo-sin isn't pleased with how things have developed, but I imagine it will be helpful to have a familiar face here. Woo-sin discovers that Ms. Kwon is watching them from outside the door that evening.
Su-Hyeon remembers his father's passing while the offender, who will almost certainly die if the death penalty is made legal, is seen on the news. However, when Woo-sin wakes up at night, he examines the odd noises coming from the house. One of the maids is found unconscious as she investigates the noise.
The others respond that they are too afraid to help when he asks them for assistance. When Ms. Kwon arrives, it appears that she is more upset about the woman becoming unwell than anything else. Woo-sin returns to the room to complain about Dong-rim derailing his intentions after the girl is brought to a hospital or another location.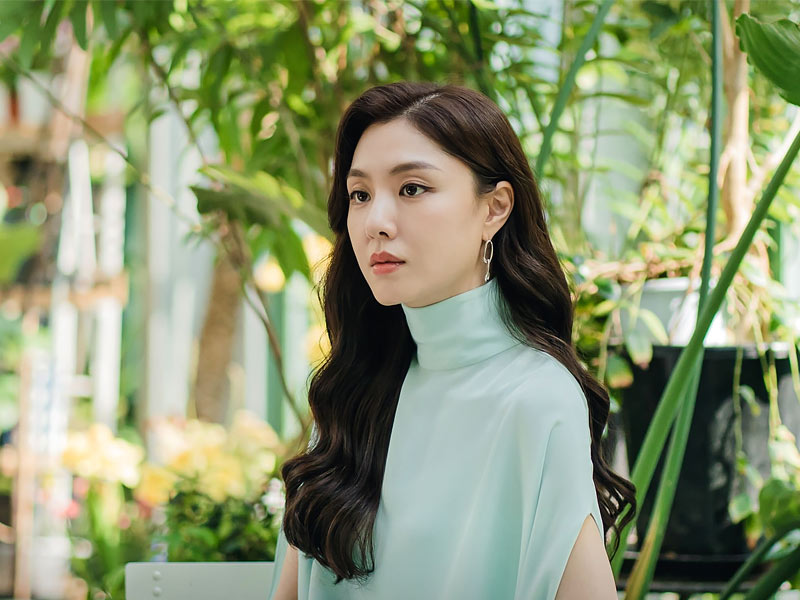 The following day, at a posh office, Woo-sin begs Dong-rim once more to return home. Dong-rim replies that he understands why he accepted the ghostwriting project because he is not the type of person who would agree to do this. Woo-sin appears to have seen a ghost, contradicting Dong-completely rim's incorrect assumption, and it appears that our protagonist isn't as innocent as he first appears to be.
She cautions Woo-sin to keep his mouth shut and keep anything he hears or sees on the property a secret when he later runs into Ms. Kwon. To Woo-surprise, sin's he runs across the daughter-in-daughter-in-law law's Eun Hye-soo in the garden after leaving the property to explore it. He immediately offers to interview her for the memoir there.
Hye-soo advises him to leave the area as quickly as possible since the more information he has about the individuals and the location, the worse it will be for him. She is opposed by Woo-sin, and the Chairman returns at that point.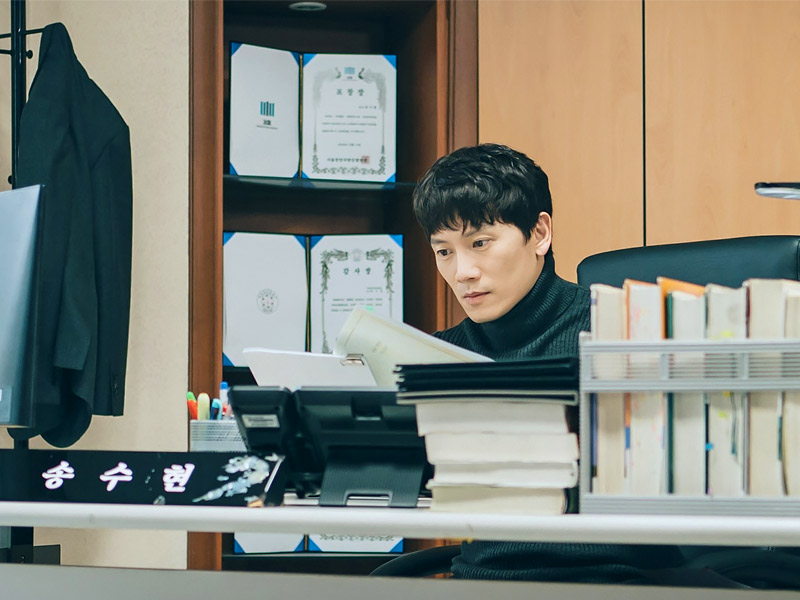 Ms. Kwon is overjoyed to see him, and the joy on her face is almost obscene. As soon as he arrives, he calls for Woo-sin, and when Ms. Kwon confronts him about how their guest doesn't pay attention to her, he says that it will be a pleasant assignment for her. Meanwhile, the chairman tells Woo-sin that he reminds him of someone when they meet.
It appears as Chairman Kwon has acceded to Woo-sin's requests after some amusing small talk in which they each attempt to scare one another. However, the strained body language of the two of them makes it clear that there is a lot of tension in the room. However, when Su-Hyeon eventually meets Seo-hee, she requests his advice.
She talks about how Lee Chang-woo is being set up as the murderer and that if he actually passes away, Su-Hyeon will never be able to find his father's real killer. He becomes upset by this and requests that she go. She leaves him a file to look through, and despite his anger toward her, he appears to be interested in it. 
As Hwang Byung-Chul is being stabbed in the thigh, Tae-sung receives worrisome news. Leader Lee, who had planned the PR stunt, tells the politician to stop trying to influence his master and to practice self-control going forward.
REVIEW
So consider me intrigued. The first episode of Adamas is utterly riveting! Even though this is only the first episode, I am immediately intrigued by the plot and where it might go. 
Initial thoughts: Ji Sung is fantastic as Woo-sin and Su-Hyeon. Their habits are generally similar, but there are just a few very tiny differences (and obviously, outfits) that make them stand out. Even though Su-Hyeon seems like the brash, hotshot attorney, I believe Woo-sin to be the actual MVP since the man is fearless.
I'm incredibly curious to find out what's going on with the Kwon family and why Lee Kyoung-young becomes the cruel ruler of an empire who will do anything it takes to obtain what he wants. In Doctor Lawyer, Why Her?, and Again My Life, we recently witnessed his demise. He is once more acting in a villainous role when we return to this place. Despite having little hope, I am hoping for a good surprise.
Whatever the case, the mansion is extremely eerie and reeks of murder at every turn. Every member of the Kwon family looks to be a threat who will slit your throat at the first sign of trouble. Since it sounds like Woo-sin would not take the threat lying down, it is interesting to observe him in this position. 
Su-Cheol's plot hasn't yet materialized in the meantime. We spent a lot of the first episode following Woo-sin, so I'm eager to see his brother's badass side as well. Hye-soo and Seo-hee, two further characters who have not yet been fully developed, strike us as strong women. We can only hope they aren't merely stand-ins.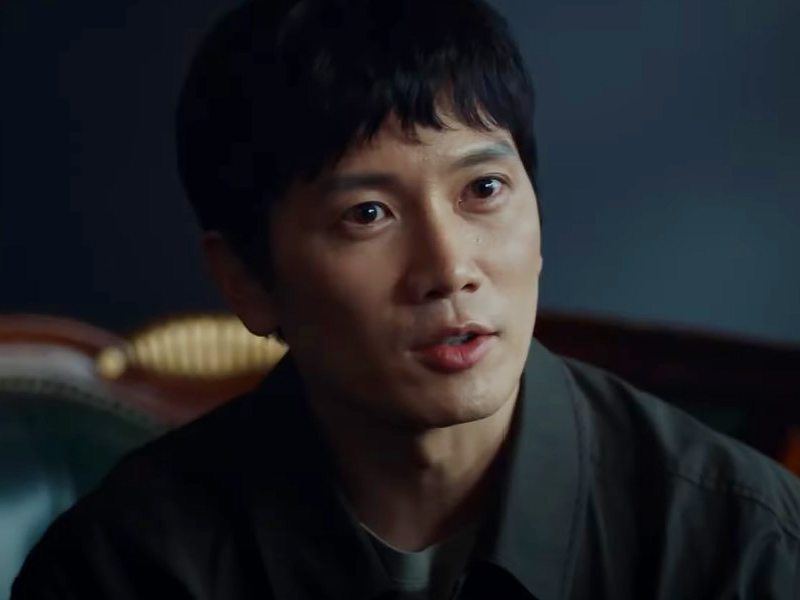 I adored the cinematography and background music that Adamas used. It feels and looks fantastic. Hopefully, the plot won't disappoint anymore in the future. Just one personal complaint, though: at 77 minutes, the show is just too long, and you can tell in many of the scenes. 
View Adamas on Disney+ and tvN.