Bollywood is one of India's most expensive and tough industries to survive in. It is an industry filled with Glamour, pizazz, and boundless opportunities.
Skilled Bollywood actresses charge a high fee for every project. And it is undeniable that they put in a tremendous amount of effort and devotion for each role they are assigned. 
An actress in high demand has to follow strict diets and workout routines to stay in shape and constantly work throughout the day attending talk shows or busy shooting their movie scenes.
As a result, it's no surprise that these celebrities charge large sums of money whenever they accept a role.
The Film Industry has always been a tough place to survive in, but these hard-working Divas are doing just fine! Here are the Highest Paid Bollywood Actress
1)Deepika Padukone
Standing at the top of the list with a whooping sum of Rs.30 crores per film. Deepika Padukone, who is well-liked in India, has also charmed the Korean public. With her various blockbuster hits and consistent presence in public media, she has gained a massive following in other countries and obtained global acclaim. It is apparent that Deepika is a stunning beauty but what attracts other people towards her is how she carries herself, often becoming an inspiring role model for many Indians.
Born on January 5, 1986, Deepika had always dreamed of becoming a professional Badminton player, just like her father. She played in many national tournaments in her school years but later changed her mind and decided to pursue acting. She had worked as a child model and appeared in many advertising campaigns since she was 8 years old.
Therefore, Deepika Padukone has rightfully demonstrated her value in being the highest paid Bollywood actress.
2) Kangana Ranaut
Kangana Ranaut is a Bollywood actress who is one of the most popular and well-paid. She was born on March 20, 1987, in Bhambla, Himachal Pradesh, India, near Manali. Ranaut's acting career began in September 2005, when filmmaker Anurag Basu recruited her for a lead role in Gangster upon seeing her having coffee in a cafe. The film was released in 2006 and was a box office hit. At the age of 22, Ranaut is one of the youngest actresses to receive the coveted National Film Awards. Ranaut is known for being forthright in voicing her views in public on various subjects, including film and feminism. 
Ranaut spoke out against gender inequality and nepotism in Bollywood in a televised interview hosted by Anupama Chopra, which went viral online. She also accused filmmaker Karan Johar of supporting nepotism in Bollywood and becoming a member of the "film mafia" on an episode of his talk show "Koffee with Karan." Gangster, Queen, Fashion, and the Tanu Weds Manu franchise are among her most successful films. Being the talented actress and outspoken personality Kangana is, she is unrivaled when asking for high fees of Rs.24 crores per film.
3) Priyanka Chopra Jonas
Coming in at 3rd place is India's very own Desi Girl, Priyanka Chopra, who charges Rs.18 crores per film. Priyanka Chopra is an Indian actress, musician, producer, and philanthropist crowned Miss World in 2000. She has won several awards, including a National Film Award and five Filmfare Awards. The Government of India granted her the Padma Shri, the fourth highest civilian award, in 2016. In 2003, Chopra made her Hindi film debut in The Hero.
She made history when she landed the role of Alex Parrish on the ABC drama Quantico in 2015, making her the first South Asian woman to star in an American network series. She recently got married to Nick Jonas as well. Chopra is well-known for her philanthropic efforts. She was recently appointed a UNICEF Goodwill Ambassador for Child Rights in 2010. These exact qualities make her one of the highest paid Bollywood actress of 2020.
4) Kareena Kapoor Khan
Bollywood's Bebo, Kareena Kapoor, charges between Rs.15 crores per film and is the 4th highest paid Bollywood actress. Married to a Bollywood superstar Saif Ali Khan, Kareena Kapoor's bubbly and charming personality rivaling her equally matched good looks make her a highly sought-after celebrity in Bollywood. Her self-confidence shines through in her attitude and helps attract clients as well. 
Kareena Kapoor was born into an acting household on September 21, 1980, in Mumbai, Maharashtra, with her parents Randhir and Babita Kapoor and her older sister Karisma. All of them were already well-known actors in the Industry. 
Kareena Kapoor made her acting debut in 'Refugee,' and had her first commercial hit with 'Mujhe Kucch Kehna Hai,' followed by supporting roles in 'Kabhi Khushi Kabhi Gham,' and 'Mujhe Kucch Kehna Hai,' Her depiction of a sex worker in 'Chameli,' as well as 'Dev,' and 'Omkara,' earned her critical acclaim. She has recently started her own online talk show as well.
5) Shraddha Kapoor
Shraddha Kapoor takes 5th place as one of the highest paid Bollywood actress throughout Bollywood for her singing, dancing, and acting skills. Shraddha Kapoor is the daughter of veteran actor Shakti Kapoor and Bollywood singer and actress Shivangi Kapoor. She was born on March 3, 1989. She rose to fame for her role as Arohi Keshav Shirke in the 2013 romantic musical Aashiqui 2, which became her first commercial hit and earned her several nominations, including the Filmfare Award for Best Actress.
Ek Villain (2014), Haider (2014), Baaghi (2016), and Rock On 2 are some of her other films (2016). Shraddha Kapoor keeps on surprising the Indian audience with her boundless potential and versatility of skills; she always keeps us on our toes in anticipation of what she will do next.
6) Katrina Kaif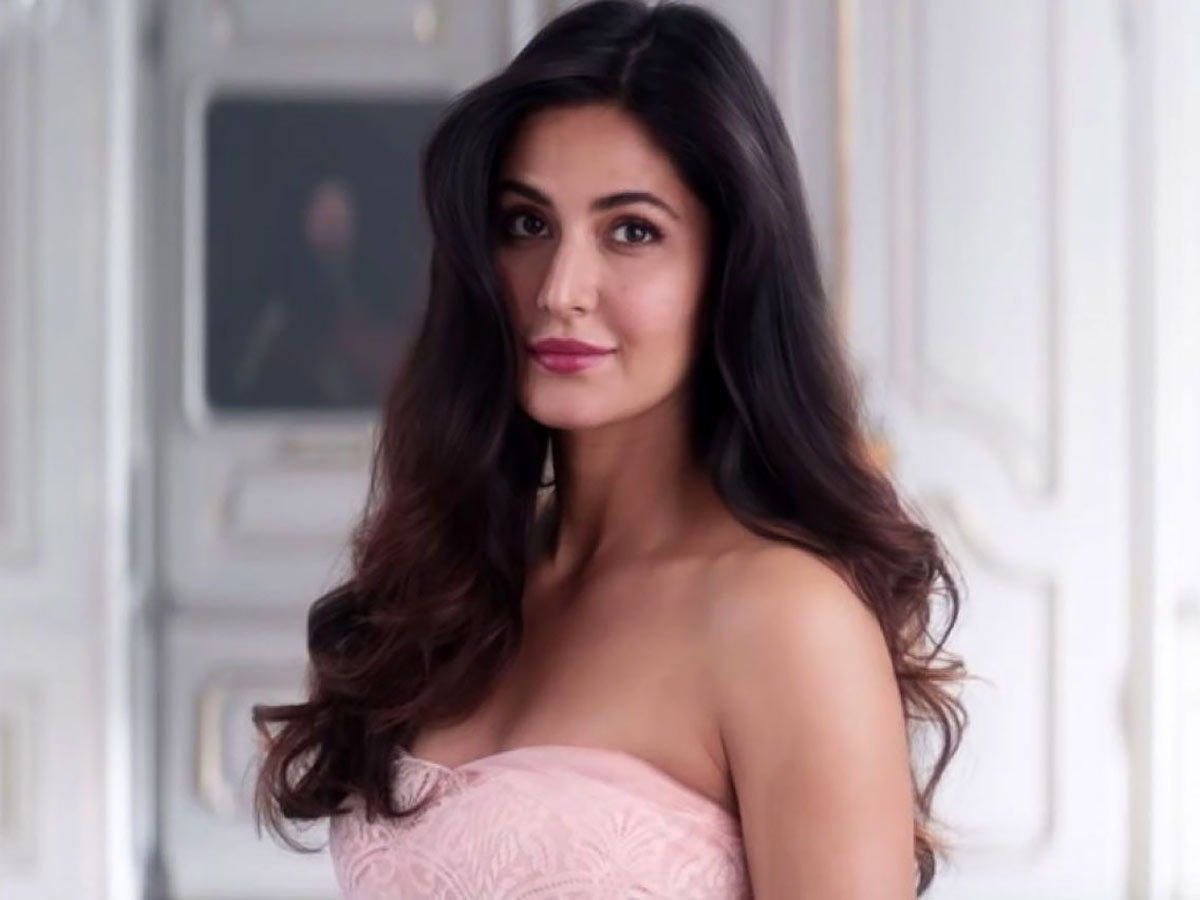 Katrina Kaif was born on July 16, 1984, in British Hong Kong. Kaif is best known for her Bollywood roles, but she has also acted in Telugu and Malayalam films. She started modeling as a teenager and went on to have a successful career as a fashion model. Kaif was discovered at a fashion show in London by filmmaker Kaizad Gustad, who wanted to star her in Boom. With the romantic comedies Maine Pyaar Kyun Kiya and Namastey London, Kaif found commercial success in Bollywood. Kaif is associated with her mother's foundation and performs in stage plays in addition to acting. The actress was most recently seen in Anurag Basu's Jagga Jasoos, in which she starred alongside ex-boyfriend Ranbir Kapoor.
She is admired by many of her fans for her dedication to her work and her adorable smile.
7) Alia Bhatt
Born on March 15, 1993, Alia Bhatt made her Bollywood debut in 2012 with Karan Johar's romantic drama 'Student of the Year.' In 1999, she made her film debut as a child actor supporting her father's thriller Sangharsh. The daughter of filmmaker Mahesh Bhatt and actress Soni Razdan, Alia has received a lot of criticism for bringing a 'star kid.' Still, she came through and proved them wrong when she received critical acclaim and recognition for her lead role as a kidnapped girl in Imtiaz Ali's road movie Highway (2014). 
Alia has received numerous awards and acclamations for her acting and fashion statements, making her a heartthrob amongst Indian teenagers and adults alike. 
Although nepotism is a much-discussed topic when discussing Bollywood, it would be disrespectful to ignore some of these actresses' efforts and talent. Therefore, we should respect and appreciate these Bollywood actresses. It is already hard enough for a woman to make it big in the Film Industry without sacrificing a lot for their lives.