Adam Richard Sandler is a popular American actor who is known for his hilarious comedy roles. Sandler has starred in several top-rated Hollywood films. He was a cast member on Saturday Night Live from 1990 to 1995 before being featured in several popular Hollywood films. 
Sandler has featured in several commercially successful films and has a net worth of over $420 million. The talent of Sandler is not limited to just movies. He is also a comedian and musician. Some of his most popular movies include 'Punch-Drunk Love' and 'The Wedding Singer.' He has a knack for making the audience laugh with his on-screen presence, hilarious stunts, and funny dialogues.
The actor has received a mixed response from the critics throughout all these years. Still, the magnificent response from the audience and box office numbers have kept him going. From comedy dramas to romantic dramas, Sandler has featured in numerous extraordinary movies. Uncut Gems is among some of his most popular movies.
This blog has a list of some of the most popular Adam Sandler movies.
Billy Madison: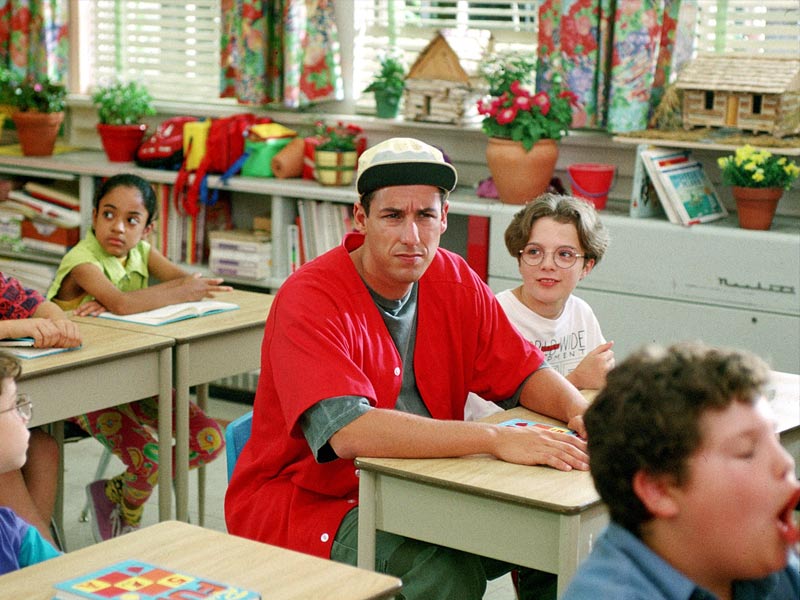 It is a 1995 comedy film by Tamra Davis that stars Sandler, Bradley Whitford, Bridgette Wilson, Norm Macdonald, Darren McGavin, Mark Beltzman, and Larry Hankin in key roles. Sandler played the title character, a silly and spoiled 27-year-old who is the heir to Madison hotel. Madison Hotel is a Fortune 500 chain of 650 hotels founded by Billy Madison's father. The movie received a mixed response from critics and went on to earn $264 million worldwide.
The Waterboy: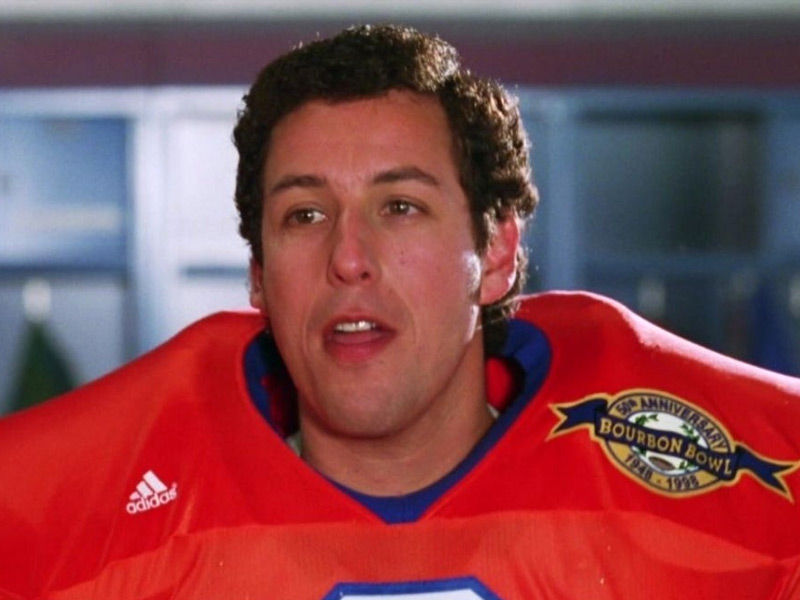 The 1998 sports comedy film by Frank Coraci features Sandler as Bobby Boucher Jr. in the title role. Apart from this, the movie also stars Kathy Bates, Fairuza Balk, Henry Winkler, Jerry Reed, and others in supporting roles. Bobby is a 31-year-old mentally challenged man with a problem of stammering who serves as the waterboy for the University of Louisiana football program. The movie earned $186 million worldwide.
Mr. Deeds: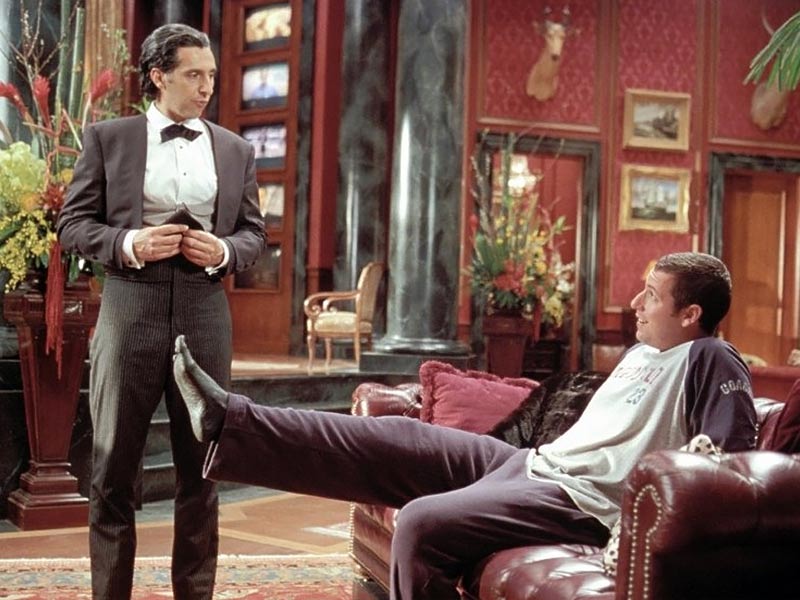 Mr. Deeds is a hilarious comedy film by Steven Brill that was released in 2002. The movie features Sandler in the key role alongside Winona Ryder, Peter Gallagher, Jared Harris, Allen Covert, and others. The comedy film is a remake of the 1936 film Mr. Deeds Goes to Town by Frank Capra. The 1936 movie itself was inspired by the 1935 short story Opera Hat. Sandler has played Longfellow Deeds, the owner of a small-town pizzeria, who turns out to be the grandson of multi-billionaire Preston Blake (Harve Presnell).
The Longest Yard: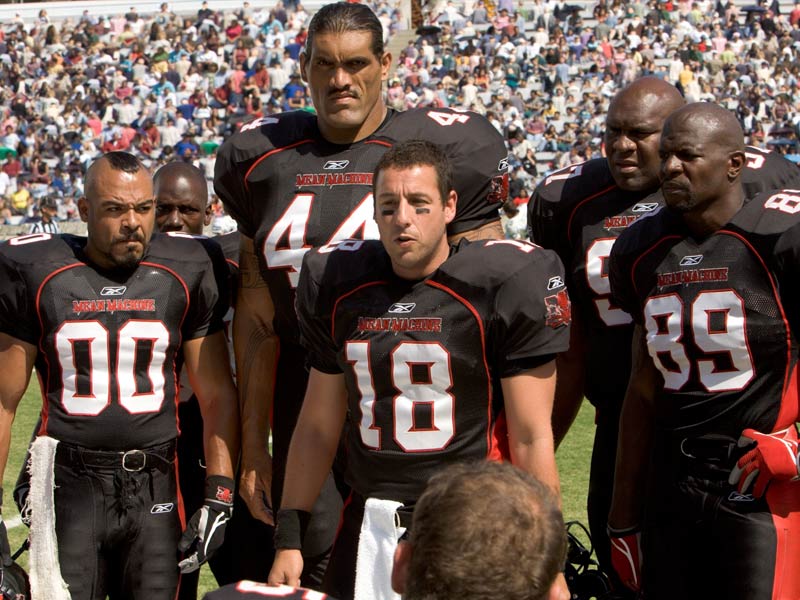 The Longest Yard is a sports comedy film by Peter Segal. The movie is a remake of the 1974 film of the same name. Sandler features in the film as Paul "Wrecking" Crewe. The movie portrays Paul as a former professional quarterback for the Pittsburgh Steelers, who is facing three years in prison over a drunk and drive case. Paul is forced to assemble a football team to play against the guards, and in return, his sentence will be reduced.
Grown Ups: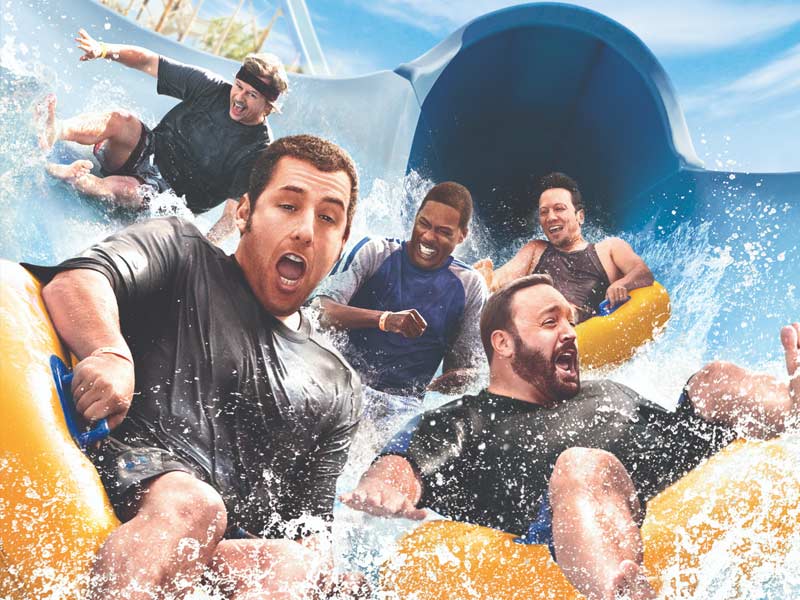 Grown Ups is another fantabulous comedy film featuring Sandler. Directed by Dennis Dugan, the movie tells the story of five friends who reunited three decades after they won their middle school basketball championship in 1978. They find out during their reunion that their basketball coach is no more. Apart from Sandler, the movie featured Kevin James, Chris Rock, David Spade, Rob Schneider, Salma Hayek, Mario Bello, and Maya Rudolph. The movie grossed $271 million worldwide.
Just Go With It: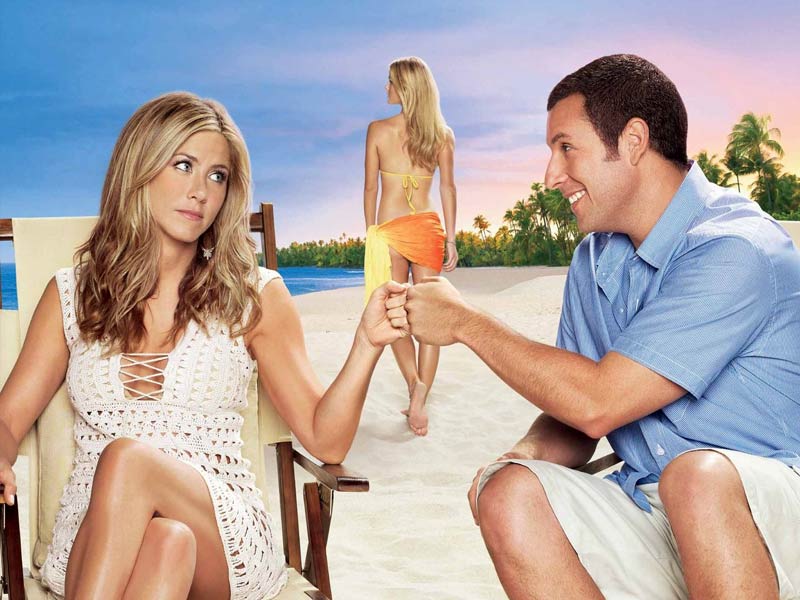 The 2011 romantic comedy by Dennis Dugan features Adam Sandler and Jennifer Aniston in lead roles, whereas Nicole Kidman, Nick Swardson, and Brooklyn Decker feature in the film in supporting roles. The movie is inspired by the 1969 film Cactus flower and the 2005 Bollywood film Maine Pyaar Kyun Kiya, which are themselves an adaptation of the 1965 Broadway stage play by Abe Burrows. The film went on to earn $214 million worldwide.
Murder Mystery: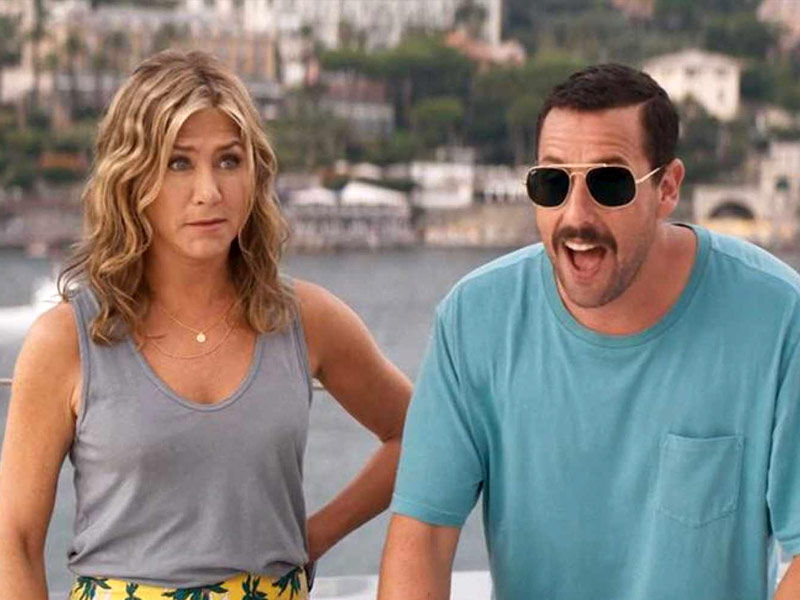 Starring Sandler, Jennifer Aniston, and Luke Evans, the 2019 mystery comedy film by Kyle Newacheck follows the story of a married couple, Nick Spitz (Sandler), a New York City police officer, and Audrey Spitz (Aniston), a hairdresser and a murder mystery novel enthusiast, who is engaged in the murder investigation on a billionaire's yacht. The movie was released on June 14, 2019, on Netflix. 
Uncut Gems: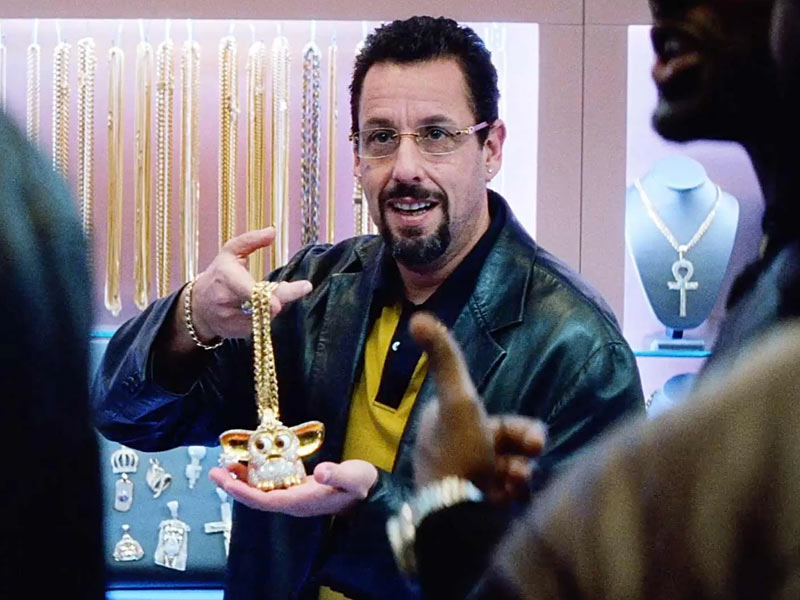 Uncut Gems is surely among the finest movies featuring Sandler. It is a crime thriller by Josh and Benny Safdie that features Sandler as Howard Ratner, a Jewish-American jeweler who has a gambling addiction. Ratner's addiction to gambling and the habit of overspending land him in debt that he needs to clear. In order to pay his debts, Ratner needs to retrieve an expensive gem he purchased. The film made over $50 million in the domestic market.