Online education has become an essential component of students' educational programs. Digital learning has sparked the interest of many undergraduate and post-graduate students from all over the world, whether it is a short-term course or a full-fledged degree. Online education entails learning about many subjects provided by educational organizations. 
These courses are only available through digital knowledge transfer and the administration of virtual exams. With thousands of students enrolling in online degrees, it's no surprise that India is one of the top five countries in terms of e-learning investment.
With the advancement of technology, eLearning in India has come a long way. In terms of technology, India is one of the countries that is developing at an exponential rate. With over 1.3 billion people, high-speed internet, and smartphones, India boasts the most technologically savvy people. The development of the internet has altered the Indian way of life. People prefer to do everything online, including shopping, doing business, making friends, learning, etc. While eCommerce is the most important internet industry, online education and learning are close behind.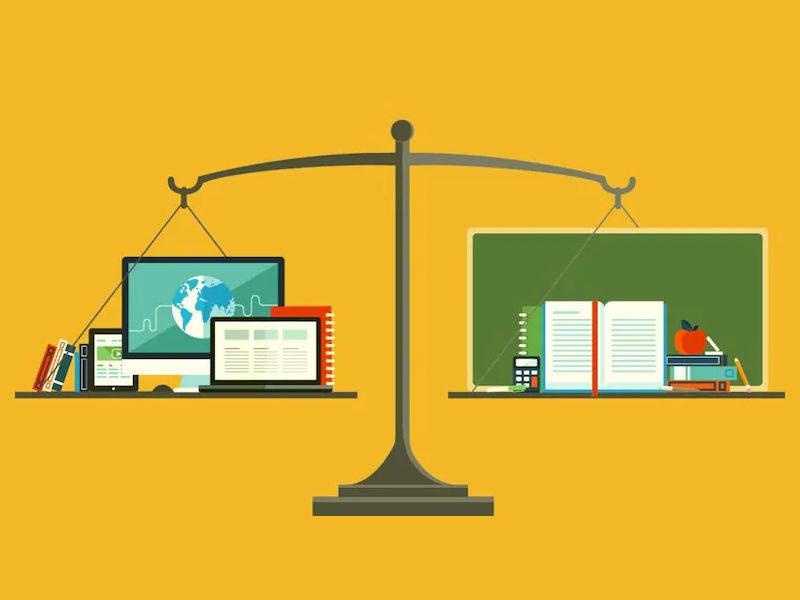 Online learning, like most educational modalities, offers advantages and disadvantages. Decoding and comprehending these benefits and drawbacks will assist colleges in developing techniques for more efficiently delivering lectures, ensuring students have an uninterrupted learning journey.
Pros:
1. You may learn from anywhere, at any time.
Students can learn anytime and from any location because online education simply requires a laptop or smartphone with an internet connection. This adaptability allows working professionals to pursue new interests without having to leave their careers. They can study on weekends or in their spare time. All of the course materials are at the students' fingertips.
2. Conserve both money and time
Online education is far less expensive than traditional on-campus education. It enables students who cannot afford a traditional college education to pursue their dreams without spending a fortune on college education. It also helps to save time because you study on your own schedule.
3. You Can Learn at Your Own Pace
Everyone learns at their own rate. Following the lesson in a classroom where all pupils are present may be tough. Traditional schooling has a significant disadvantage in this regard. This problem is solved through online schooling. All course materials are delivered ahead of time in online education, and students learn at their own pace. They can also clear up any doubts through live chats or forums.
4. Recognized Online Degrees
Many companies and employers in India accept online degrees as long as they are accredited and approved by the Distance Education Council (DEC) of India. Many of them are also encouraging their staff to pursue online education.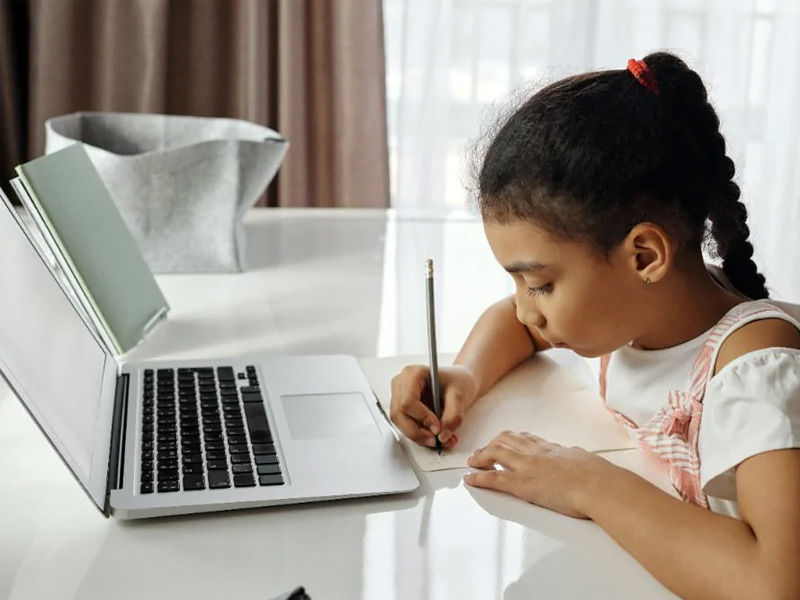 5. Innovative Teaching Methods
Online education is more than just boring lectures with repeated "Yes sir, No sir" salutations. It's more complicated than that. Online classes include interactive sessions, quizzes, the exchange of creative ideas, animations, entertaining movies, and even gamified learning. Essentially, courses must be entertaining and welcoming to students' comprehension.
6. Time Administration
Online learning teaches students many additional personal skills, such as self-awareness, the significance of prioritizing work, a proper division of study and leisure time, timely submission of assignments and chores, responsibility, etc. In short, time management skills contribute significantly to a student's personal development.
7. Gaining Access to World-Class Content
Online courses come with infinite data relating to fundamental disciplines as part of the enrollment. It contains an e-library of resources, study tools, links to scientific articles, and research papers to help you understand the subject thoroughly.
Cons: 
1. Distraction Possibilities Are Extremely High.
Because there are no face-to-face lectures or peers to remind you about homework, students might easily lose sight of their studies in online education. It takes a long time to complete your course or abandon your entire course unless you maintain yourself motivated.
2. Online Courses That Are Fraudulent
Numerous websites provide online courses without the approval of any educational authority or in the name of fictitious authorities. Such courses will not help you find work. As a result, it is critical to select an accredited online/distance program before investing money in it.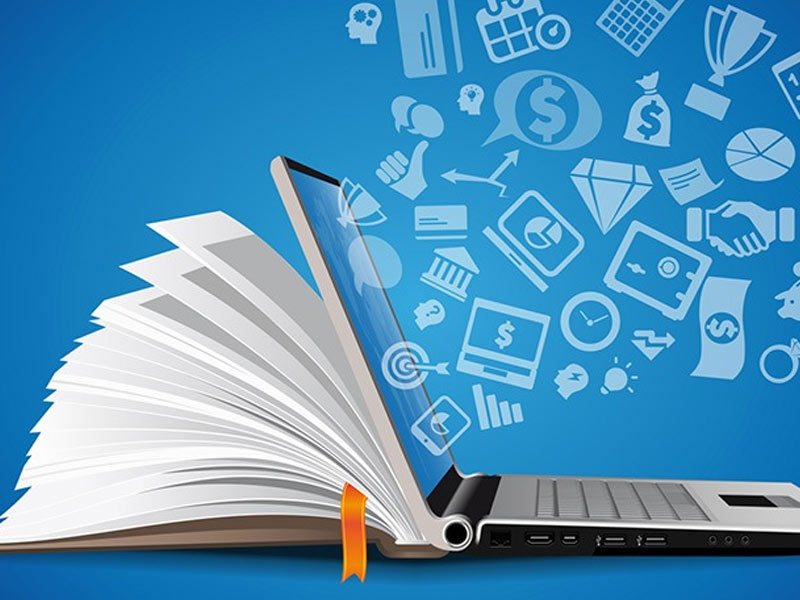 3. Courses which require labs and workshop are not possible
An engineering course, or any other course that needs labs or hands-on workshops, cannot be completed online. Also, in courses such as MBA, you miss out on opportunities for professional networking, international experience, and other course components.
4. Inability to Concentrate on Screens
One of the most difficult aspects of online learning for many students is the inability to focus on a screen for extended periods. With online learning, pupils are more likely to be quickly sidetracked by social media or other sites. As a result, professors must make their online lessons concise, engaging, and interactive to keep students focused on the subject.
5. Problems with Technology
Another significant problem with online classes is access to the internet. While internet coverage has increased by leaps and bounds in recent years, a constant connection with adequate speed remains a challenge in smaller cities and villages. There may be a lack of student learning if pupils or teachers do not have a regular internet connection. This is harmful to the educational process.
6. Feelings of Isolation
Being in the company of their friends can teach students a lot. However, there are few physical encounters between students and teachers in an online class. This frequently leads to a sense of isolation among the kids. In this case, the school must allow for other communication methods between students, classmates, and teachers. This includes online messaging, emails, and video conferencing, which allow for face-to-face engagement and reduces feelings of isolation.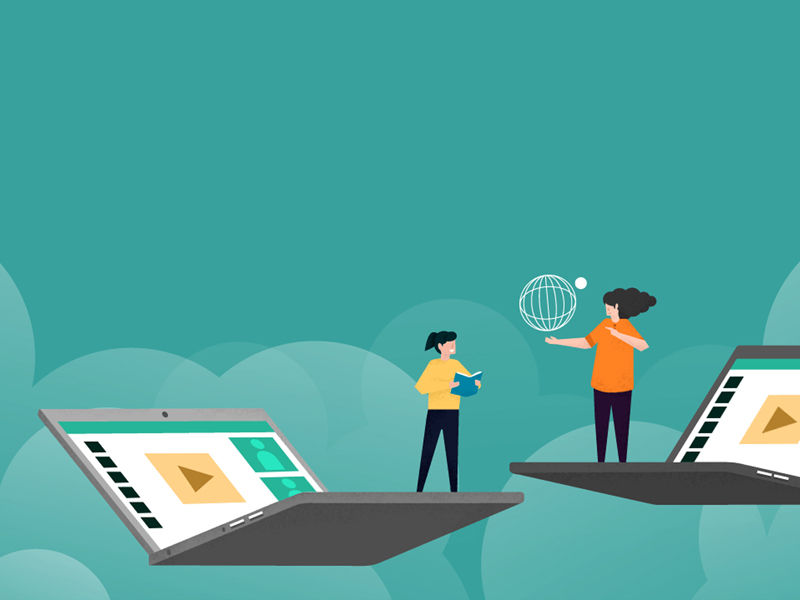 7. Teacher Education
Online learning necessitates that teachers have a fundamental understanding of how to use digital forms of learning. However, this is not always the case. Teachers may have a very limited understanding of technology. They may not even have the requisite resources and tools to conduct online classes at times.
To address this, schools must spend in training teachers on the most recent technological advancements to conduct their online classes smoothly.