Sylvester Stallone is an actor, screenwriter, director, and producer from the United States. After several years as a struggling actor after moving to New York City in 1969 and then to Hollywood in 1974, he received his first critical praise as an actor for his co-starring performance as Stanley Rosiello in The Lords of Flatbush.
Stallone then gradually found work as an extra or side character in films with larger budgets until he achieved his largest critical and commercial success as an actor, beginning in 1976 with his self-created role as boxer Rocky Balboa in the first film of the successful Rocky series (1976–present). Rocky is represented in the films as an underdog boxer who defeats multiple brutal opponents and twice wins the world heavyweight championship.
Many performers can claim to have achieved the status of icon, but Sylvester Stallone is unquestionably one of them. For many years, Stallone was one of the world's biggest movie stars. He continues to be a very successful actor with innumerable fans worldwide. Stallone began his career as a character actor before transitioning to action hero. Even as an older actor, he demonstrates his ability to handle action while still reminding audiences of his remarkable acting abilities.
Here are Sylvester Stallon movies, His top-rated films on IMDb are a flood of crowd-pleasing classics, fitting for a man with such a brilliant career.
1. Rocky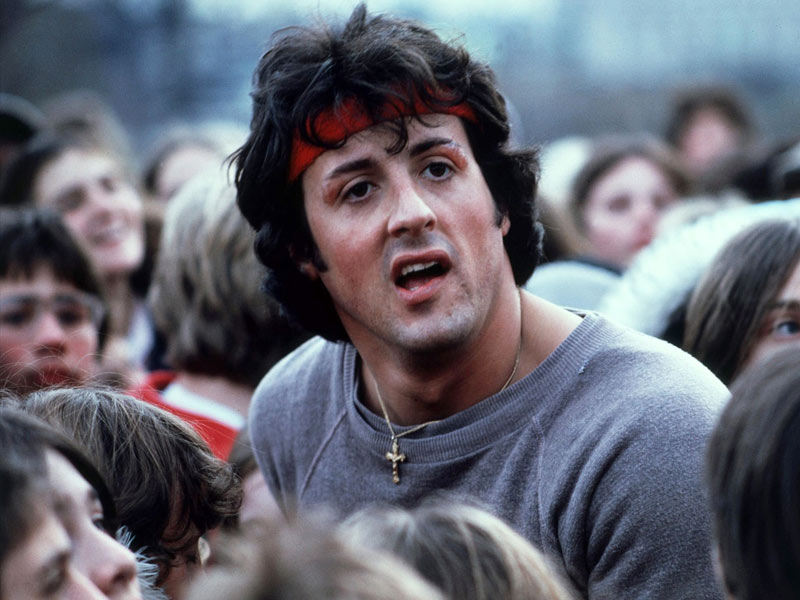 No matter how many films Stallone does in the future, he'll always be known as Rocky Balboa. When Stallone was still a struggling actor, he authored the screenplay for the first film. The studio liked the story, but they wanted a major star to play the lead, such as Robert Redford or James Caan. Stallone remained steadfast in his belief that the film could not succeed without him in the lead role.
It was a risky move, but it paid off handsomely. The film was a huge success, winning Best Picture at the Academy Awards. There has been discussion of a quasi-sequel in which Rocky returns to coach Apollo Creed's grandson. However, it is unknown whether or not that movie is still in the works.
2. First Blood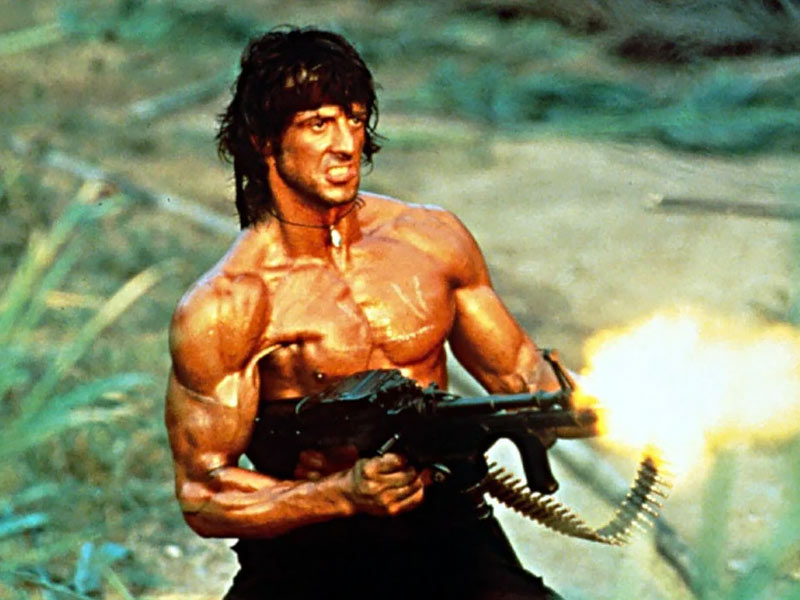 First Blood, Stallone's second most renowned role, debuted on the big screen. Stallone plays John Rambo, an ex-Green Beret who goes on a one-man battle against local cops after being hounded for no reason.
Given the franchise's overall fame, individuals seeing the film for the first time may be shocked at how small it is. It's more of a suspenseful thriller than an all-out action movie, and Stallone delivers a strong and controlled performance.
3. Guardian of Galaxy Vol 2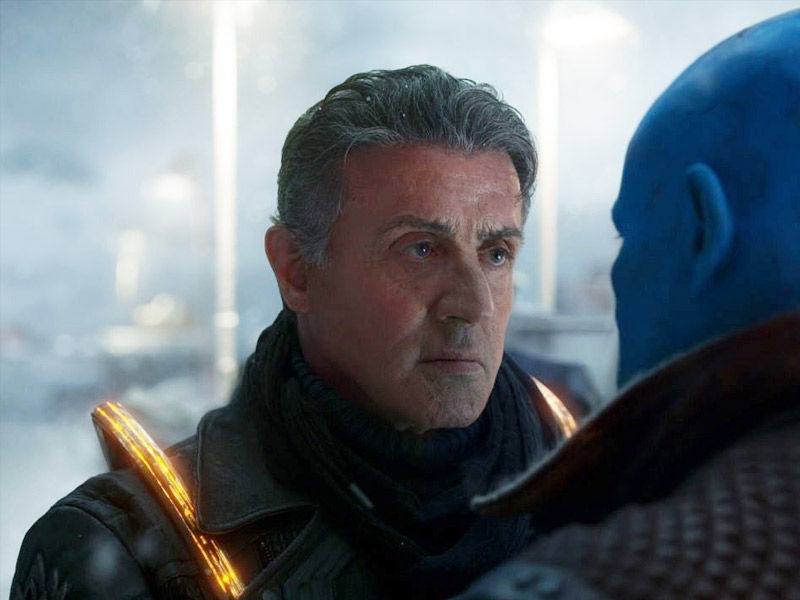 After years of playing action heroes, it's only natural that Stallone would end up in a superhero film. The exciting return of the intergalactic heroes as they combat numerous villains while uncovering the truth about Peter Quill's father was shown in Guardians of the Galaxy Vol. 2.
Stallone briefly appears as Ravager leader Stakar, who was one of the original Guardians from the comics. It's a wonderful addition to this massive space adventure full of action, humor, and a surprising amount of heart.
4. Cop Land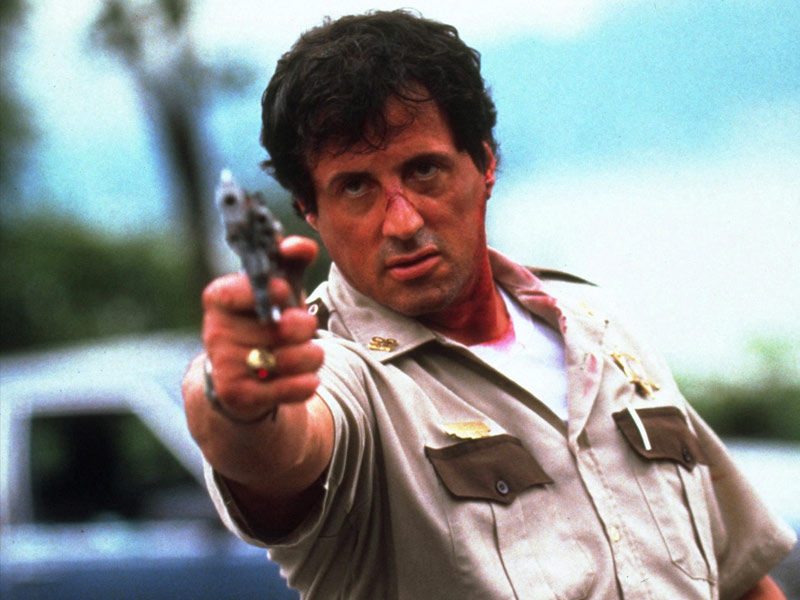 Stallone's career struck a snag in the mid-1990s. The Specialist, Judge Dredd, Assassins, and Daylight were all flops, and studios abruptly ceased funding his characteristic big-budget action films. Instead of defying gravity, he starred alongside Robert De Niro, Ray Liotta, and Harvey Keitel in this lesser film about a sheriff in a corrupt New Jersey town. Stallone bulked up for the role, demonstrating that he could do more than flex his biceps and blast bad dudes with a bazooka. Over the next few years, his career would slide further into obscurity, and Cop Land remains one of his finest great movies from the low point of his post-fame career.
5. Over the Top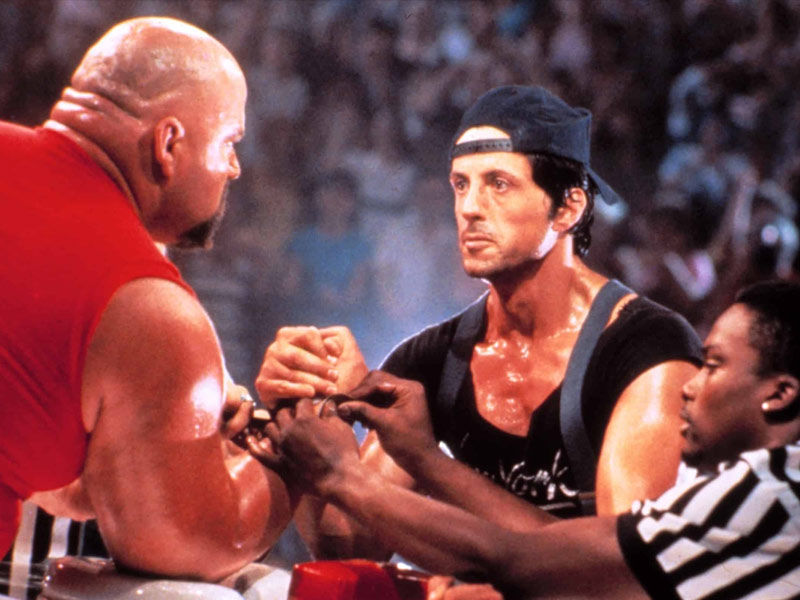 Say what you will about Stallone's 1987 film Over the Top, but it is without a doubt the best film ever made about the bare-knuckle world of arm wrestling. Nothing comes even close. In the film, Stallone plays a truck driver who enters a Las Vegas arm wrestling event to earn $100,000 and respect his estranged son. The soundtrack was crafted by disco superstar Giorgio Moroder, which adds to the film's incredibleness.
6. Rocky IV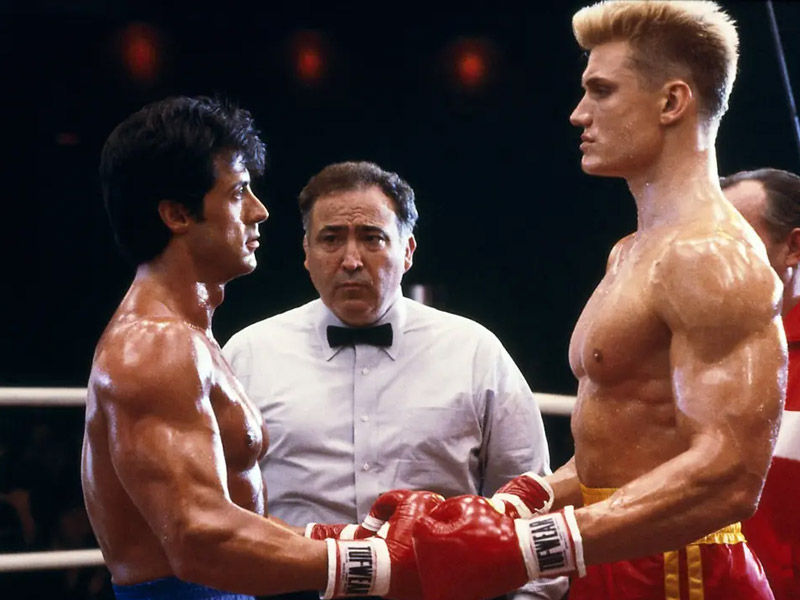 It's difficult to dispute that Rocky IV is the best film in the series, but it's undeniably the most rewatchable. We're unsure if it's Paulie's terrifyingly intelligent robot, Dolph Lundgren's icy portrayal of Russian boxer Ivan Drago, the amazing James Brown musical number, the awesome training montage in Russia, or the overall wackiness of the film. Still, Rocky IV is just as entertaining the 50th time you watch it as the first, even if it is difficult to watch Apollo Creed die over and over. It was only an exhibition game. 
7. Demolition Man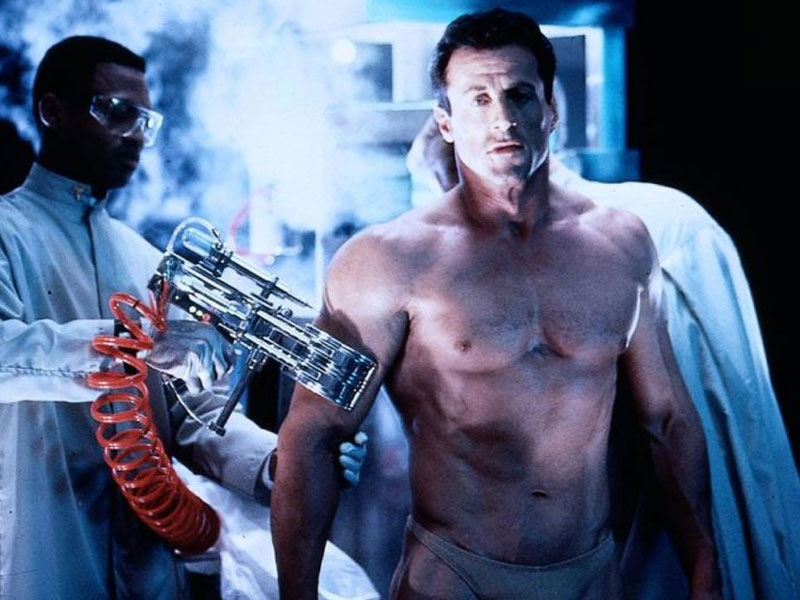 Demolition Man is a weird depiction of life in 2032. It's a period when almost all crime has been eradicated, radio stations only play old TV commercial jingles, profanity is outlawed, poor people live underground and eat rat cheeseburgers, and Arnold Schwarzenegger is president. That is until a blond supercriminal played by Wesley Snipes gets unfrozen. He causes a horrific crime wave in the city. A cop from the twentieth century (played by Stallone) gets unfrozen to fight him. It's even more absurd than it sounds, but it brought in $160 million.
8. Creed (2015)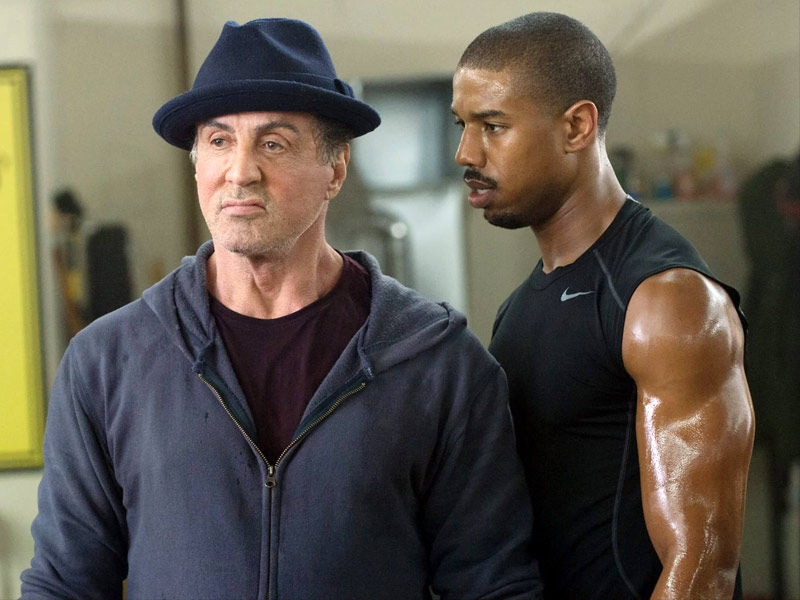 Though the Rocky series appeared to be finished, Ryan Coogler resurrected it by focusing on the next generation. Creed introduced Apollo Creed's illegitimate son Adonis. He hopes to follow in his father's footsteps by entering the boxing ring with the support of Apollo's old friend Rocky.
Michael B. Jordan established himself as a star in the title role. Sylvester Stallone garnered an Oscar nod for his dramatic and dramatic supporting performance. The film also established Coogler as an exceedingly exciting talent to keep an eye on.
9. Rocky Balboa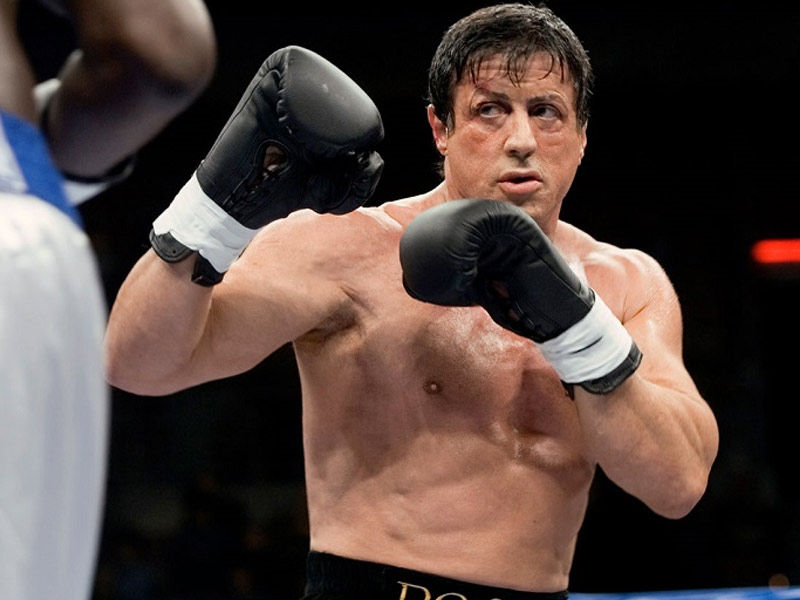 Before returning to Rambo, Stallone demonstrated that he could bring back another of his icons after a long absence. Rocky Balboa discovers the aged boxer enjoying a quiet life outside the ring. Still, he finds himself back as the underdog as he seeks one more shot at being champion.
The picture is considerably quieter and grounded than the Rocky sequels while still delivering on the fan-favorite moments. Stallone brings heart and charisma to the role, and he looks quite convincing back in the ring.
10. Rambo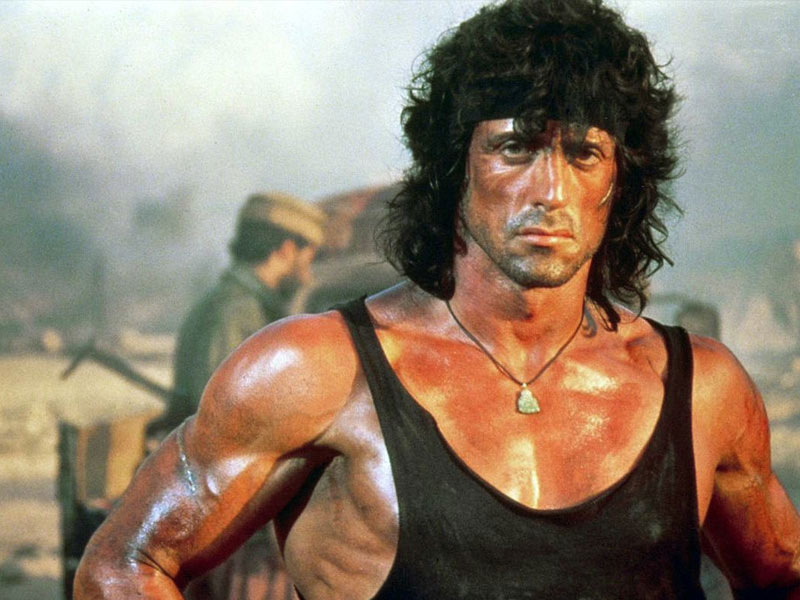 When older stars reprise their most renowned roles, it can be terrible, but Stallone has shown that it can also work rather well. Stallone returned to the character of John Rambo after a 20-year absence. In the sequel, the lethal warrior is dragged from his tranquil and solitary life to help missionaries who have been kidnapped in Burma.
Stallone easily transitions back into the action hero persona. Though far from subtle, the film has a lot of fun embracing the character's savagery and delivering some top-notch action moments.