Leonardo DiCaprio's full name is Leonardo Wilhelm DiCaprio. He was born on November 11, 1974, in Los Angeles, California, United States of America. He is an American actor, artist, and producer who rose to prominence in the 1990s as one of Hollywood's leading actors, known for his portrayals of unorthodox and complicated characters.
DiCaprio began acting at the age of five when he appeared on the children's television show Romper Room. As a teenager, he appeared in countless commercials and educational films. He began starring on television shows such as The New Lassie and Roseanne in 1990, and in 1991 he was cast in a recurring role on Growing Pains. That same year, DiCaprio made his feature film debut in Critters 3, a low-budget horror flick.
What springs to mind when you read or hear the name, Leonardo DiCaprio? You've seen movies like Shutter Island, Inception, and The Departed, right? Leo has appeared in several of the great movies of all time, many of which are now available on Netflix. Continue reading for a list of Leonardo Dicaprio movies on Netflix in 2021.
The List of Leonardo DiCaprio movies available on Netflix in India
1. The Revenant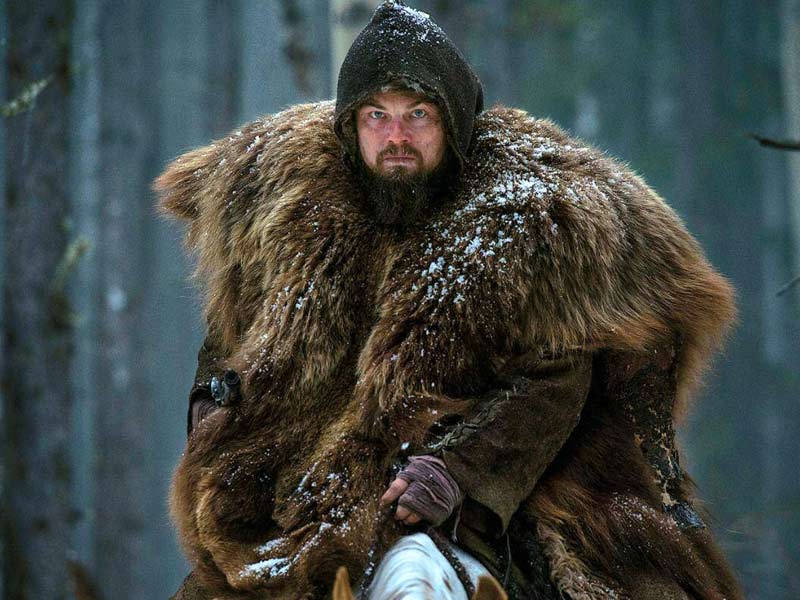 Alejandro González Iárritu's works are frightening yet interesting, ranging from Amores Perros to Babel and Biutiful. After winning an Oscar for his picture Birdman in February 2015, the Mexican filmmaker, screenwriter, and producer opted to create another masterpiece, The Revenant, which earned him another Oscar for Best Director. The Revenant is based on Michael Punke's eponymous novel, which relates the true story of American trapper Hugh Glass, who was left for dead from bear wounds in 1823 but managed to survive in the wilderness and reach the city Fort Kiowa.
Leonardo DiCaprio, who won Best Actor in 2016 for this role, plays a heroic guy. As he transforms into a vengeful parent, the actor becomes unrecognizable, beardless, disfigured, and emotionally damaged. The Revenant wonderfully depicts the concepts of man vs. man and man vs. wild.
Click here to Watch
2. Body of Lies 
Political suspense Ridley Scott directed the film, which stars Leonardo Dicaprio and Russell Crowe. Leonardo plays a former war journalist turned secret agent who joins up with the CIA's Middle East division chief to oversee a covert campaign against Al-Qaida in the film. Body of Lies, arguably one of DiCaprio's less acclaimed films, underperformed at the box office. Even with Ridley Scott in the director's chair, the film failed to attract a large enough audience to succeed. The talents of Leonardo DiCaprio and co-star Russel Crowe were applauded for lifting the film. Still, the narrative's slew of spy tropes failed to please critics. However, if you're searching for a Spy-Thriller to binge on, Body of Lies is ideal.
Click here to Watch
3. Shutter Island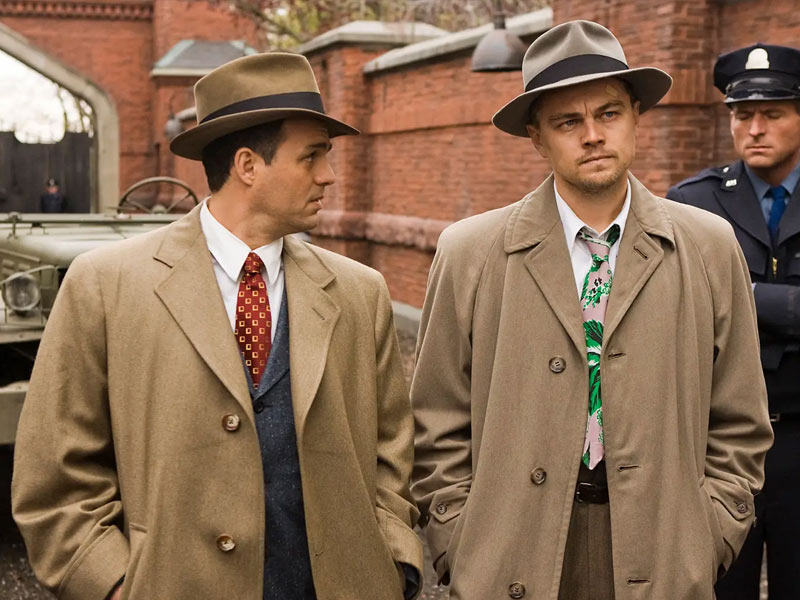 Shutter Island is an intense and scary film of Scorsese's most outstanding yet underappreciated works. Provocative, the film calls the audience's sanity into question. Leonardo's superb performance as Teddy Daniels, a man plagued by his horrific past, heightens the pervasive gloom and fear. Mark Ruffalo gives the former a great dimension. At the film's climax, Scorsese pulls off the greatest plot twist, leaving a lasting impact on the audience's brains.
It is based on Dennis Lehane's novel of the same name, published in 2003. Teddy and Chuk, two US marshals, investigate the disappearance of a patient at an asylum on a remote island and uncover terrible realities about the facility. It has an IMDb rating of 8.1/10. We saw the movie a few years ago. We would absolutely suggest it to anyone who likes unexpected twists and turns.
Click here to Watch
4. Django Unchained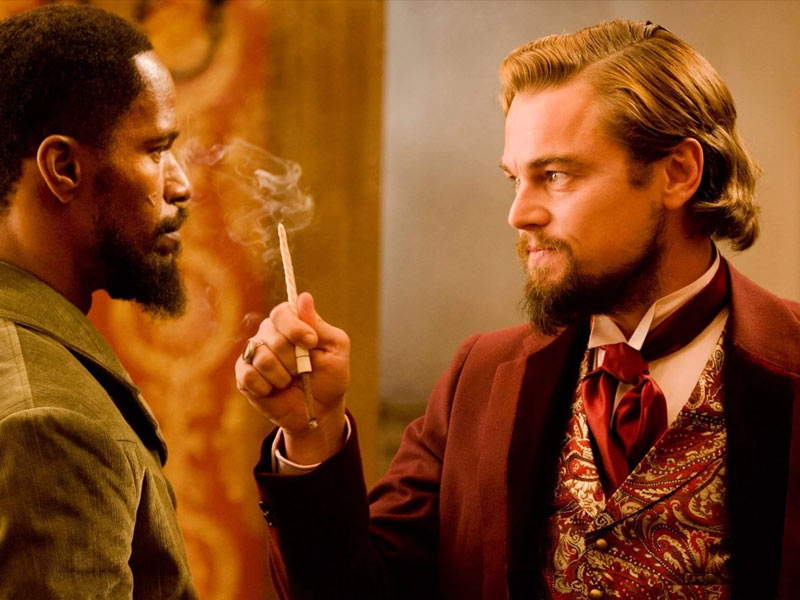 Dr. King Schultz (Christopher Waltz, Best Supporting Actor) frees Django, a former slave (Jamie Foxx), and begs him to help him liberate his wife, Broomhilda von Shaft (Kerry Washington), from the captivity of cruel slave owner Calvin Candie, played by a horrifying and superb Leonardo DiCaprio. Despite unintentionally slashing into his palm, the actor was completely engrossed in his role.
He did not hesitate in his panting monologue. The action reaches a fever pitch as he caresses Kerry Washington's face with his own blood, a lesson in professionalism taken to its logical conclusion. DiCaprio and Tarantino's partnership resulted in one of the greatest villains in Hollywood history. DiCaprio delivered an Oscar-winning performance despite not receiving an Academy nomination. The Oscar went to co-star Christoph Waltz, but DiCaprio's performance as the evil slave master was one of the most compelling careers.
Click here to Watch
5. Inception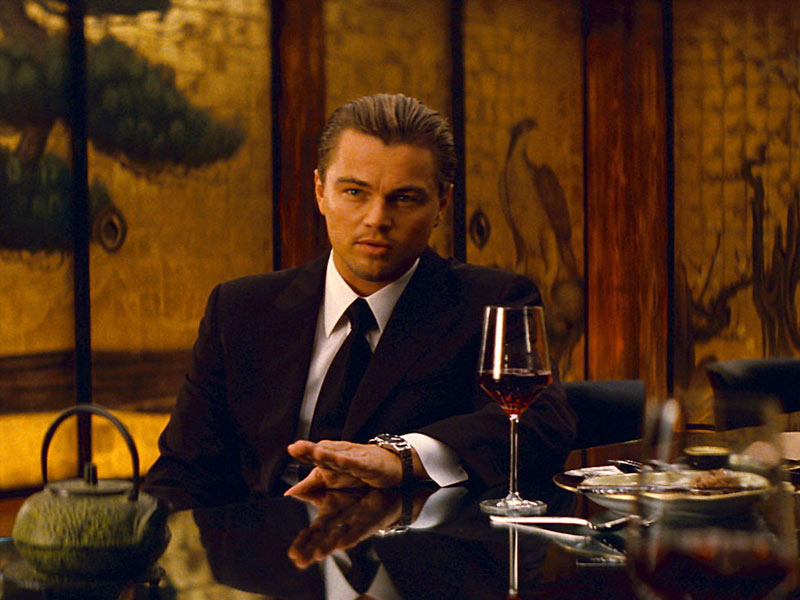 Inception, Christopher Nolan's 2010 film, highlighted his love for and mastery of practical effects. It was one of the greatest films of the year, winning four Academy Awards. DiCaprio's first and currently final performance in a Nolan picture has also become one of his most remembered parts to date. Dom Cobb, played by Leonardo DiCaprio, is a specialist in "extraction," which involves stealing information hidden in a person's mind while sleeping. With this skill, he quickly becomes one of the most sought-after figures on the planet.
Inception has been dubbed one of the finest films of the twenty-first century, with Empire magazine praising the picture, saying, "It seems like Stanley Kubrick interpreting the work of the renowned sci-fi author William Gibson." Nolan's mind-bending film that defies the academic notion of dream-reality won four academy awards; Leo's outstanding performance as the slick and brilliant Cobb will go down as one of the most unforgettable roles in his career.
Click here to watch