Music has always been popular among us. It has served purposes that we often fail to decipher; it is a source of history, a medium of therapy, a voice of expression and so much more. This artistically noteworthy skill has gone through many changes. In this time and era music is no more just about the core of art, it is influenced by the environment and music videos have become an essential part of any artist's profession.
Music videos were started as a commercial idea, making visuals that go along with the audio so that the listeners are even more intrigued by the artist's concept. In 1894, an electrician George Thomas and various artists were hired to promote the song "The Little Lost Child". He went onto project a series of still images on screen synchronized to the live performance; this is regarded as the milestone which marked the beginning of this new creative age. Today, however, music videos are remarkably exceptional and cinematic. They are advanced and artistic in a way that George Thomas would have never imagined.
God Is a Woman by Arianna Grande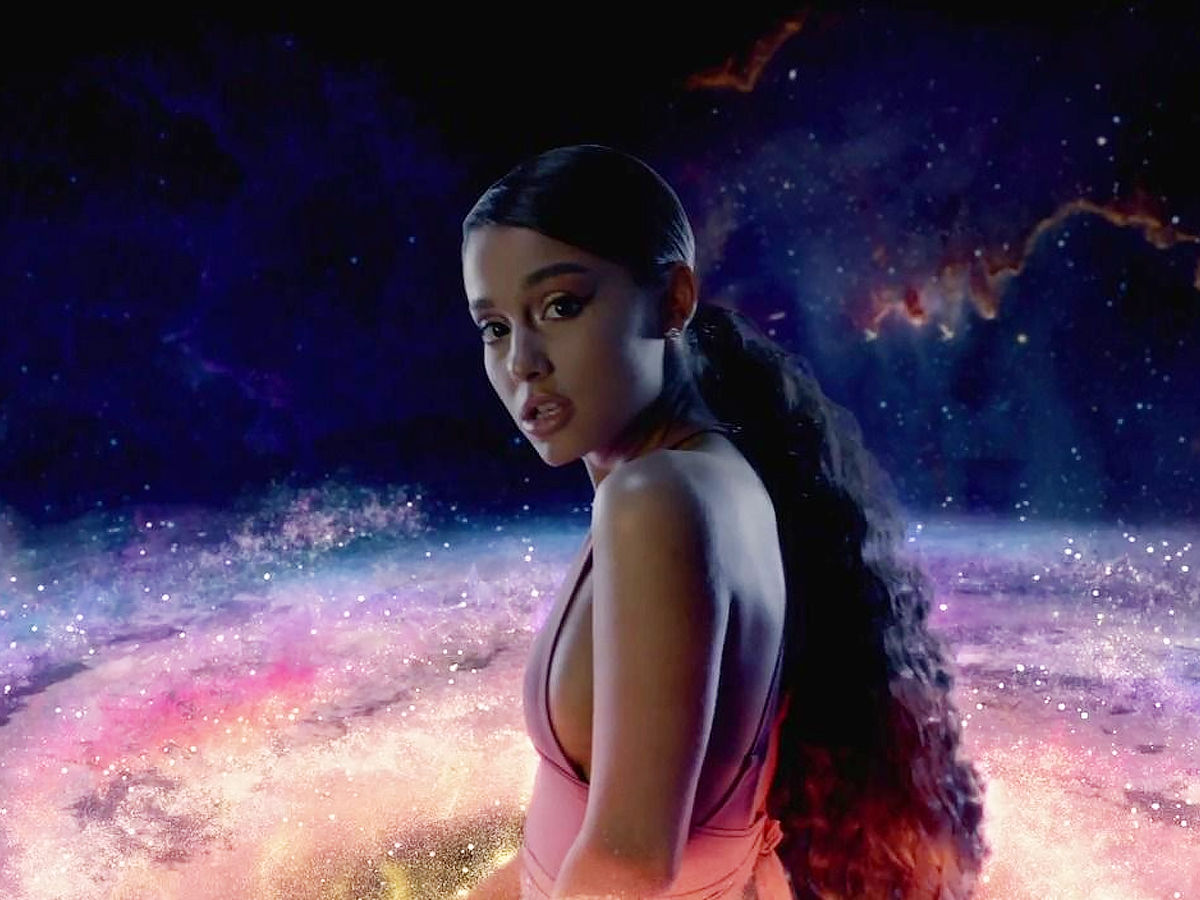 Coming from the pop queen herself, this video represents the concept of the song very appropriately. It is sensual while being feministic, starring the singer herself in many outrageously good outfits and makeup. The video has many hidden imageries and symbolism each being predicted and analyzed by fans deeply. In a very basic sense, the video represents different aspects of women all in very beautified and sensuous details. The aesthetic beauty of this video comes from its colour settings, from the ring of stars surrounding the singer to the black and gold outfit she wears later into the story. The video was as beautiful as they come.
Blood, Sweat, and Tears by BTS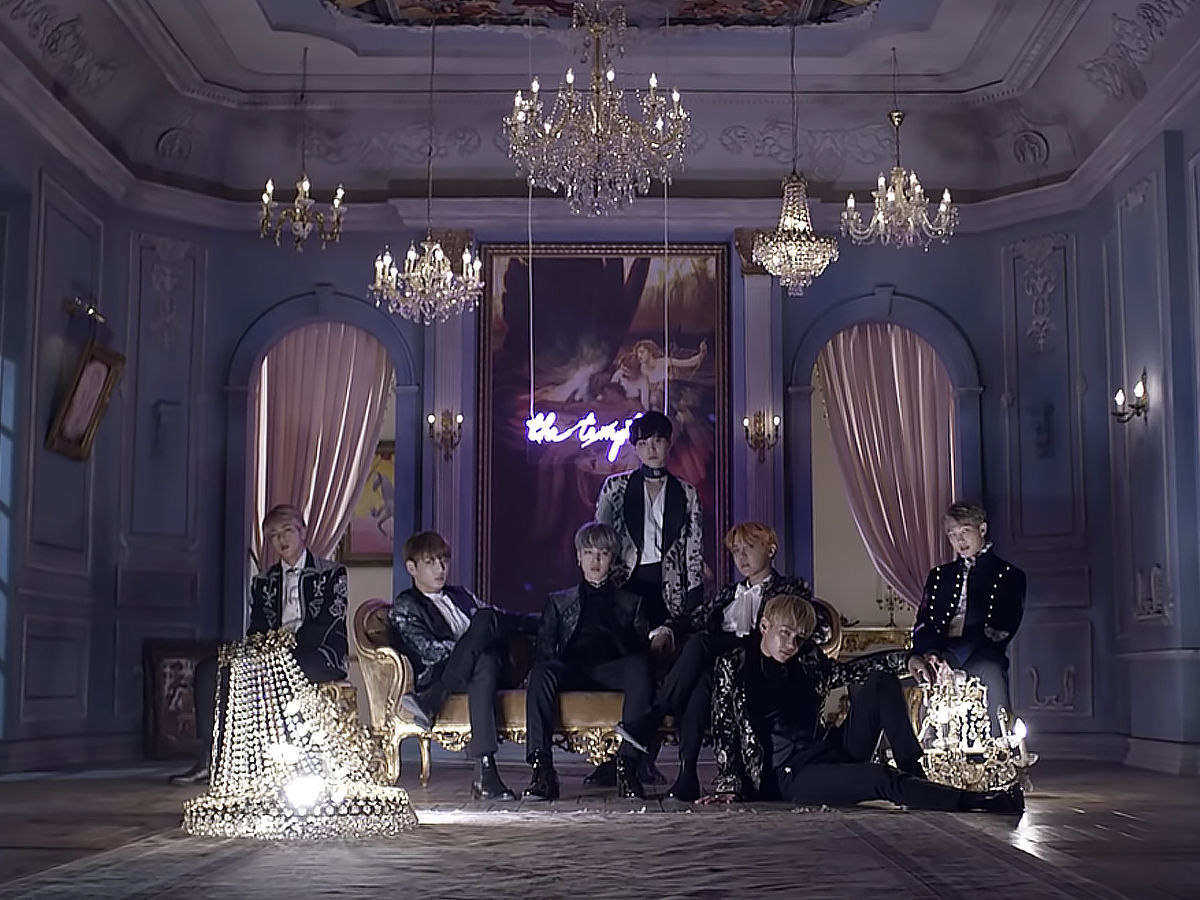 KPOP is well known for high budget music videos but what puts BTS apart is their particular concentration on symbolism in music videos. Their videos are connected to make a timeline out of their albums when put together they form an intricate story of suffering, happiness, and coming of age. Blood, Sweat, and Tears, is the most remarkable one perhaps. Beginning in a brightly lit museum-like setting surrounded by symbolic art and sculpture, the video proceeds into many beautiful, colourful, and yet in sense dark scenes. The shot of Taehyung bursting into black wings, blindfolding Jimin, and Jungkook swinging mid-air are probably some of the best visuals seen in music videos.
Look What You Made Me Do by Taylor Swift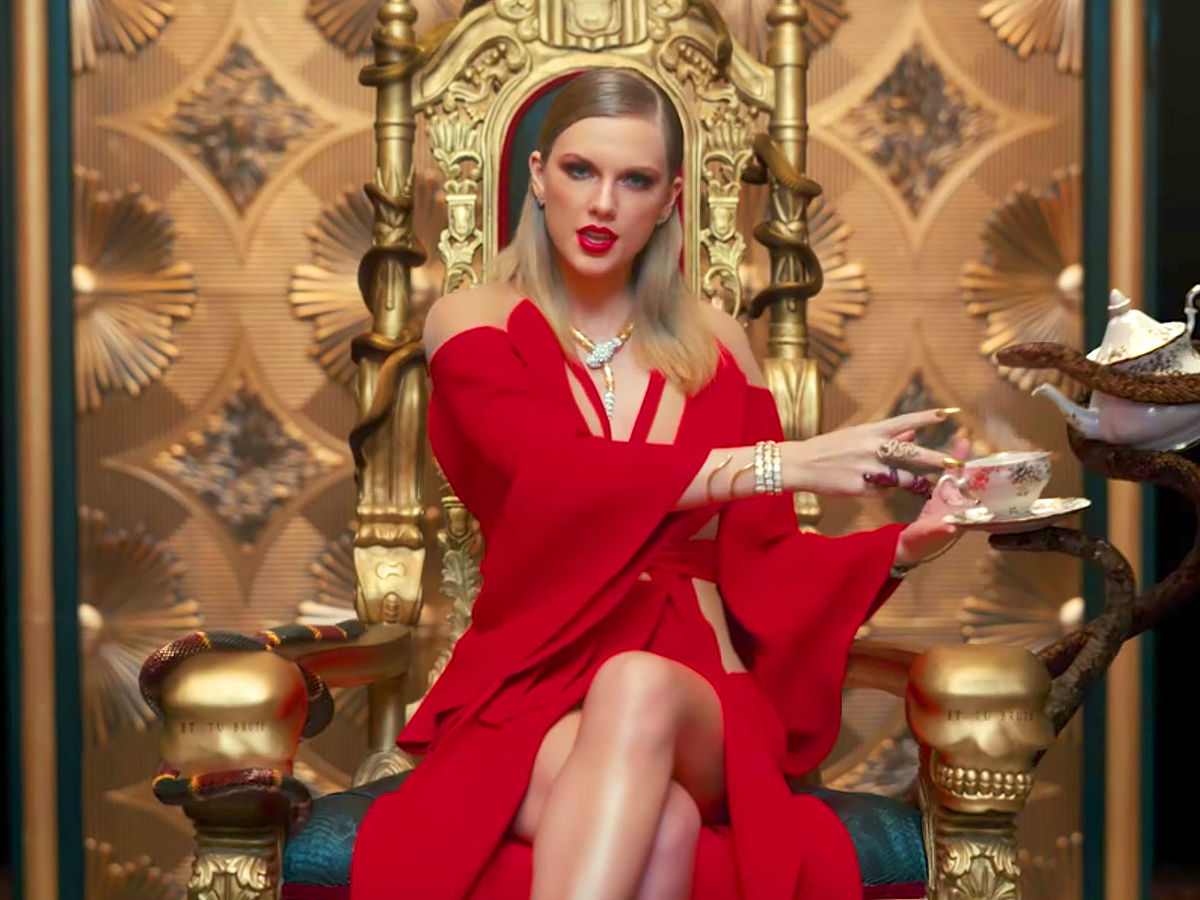 The music video for this song was particularly anticipated as it was a huge comeback from the superstar singer. To say the least, it did not disappoint. This high budgeted music video was full of splendid fashion, enchanting settings, and even symbolic jests in towards some previous Taylor Swift controversies. The jewel bath scene, the snake throne, the crashing Lamborghini with a tiger in it, everything about the video became iconic. The last scene with all different versions of Taylor Swift throughout the years just gave fans another reason to stan her.
Humble by Kendrick Lamar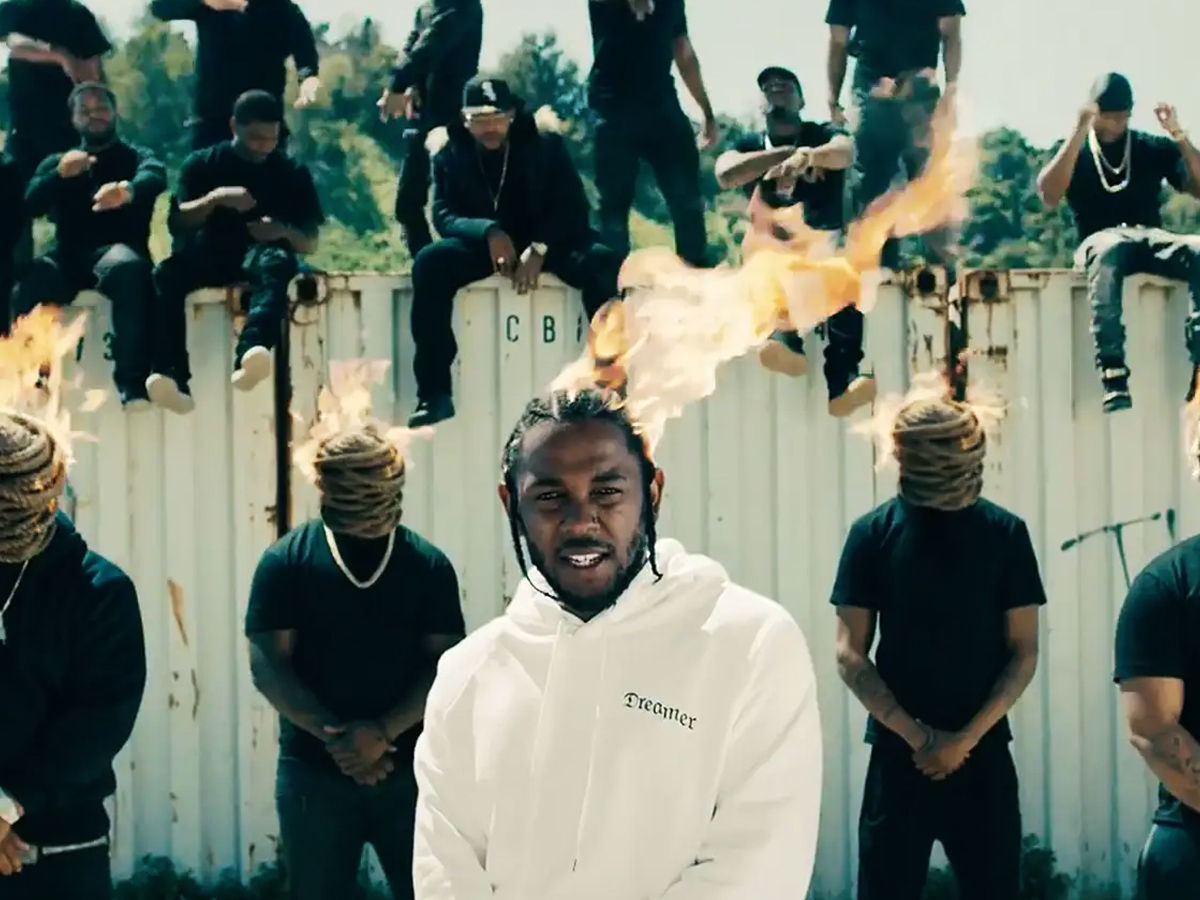 The humble music video was a plethora of religious imagery all brought together under one umbrella of the rapper's lyrics. He recreates the Last Supper in the music video and the song opens with him dressed at the Pope. The political and socials messages about race and representation all find a place in the narrative. There is a scene where Kendrick Lamar lip-syncs to the wrong rap lyrics, meant to represent other rappers, and that idea enough is pure genius.
Boys by Charli XCX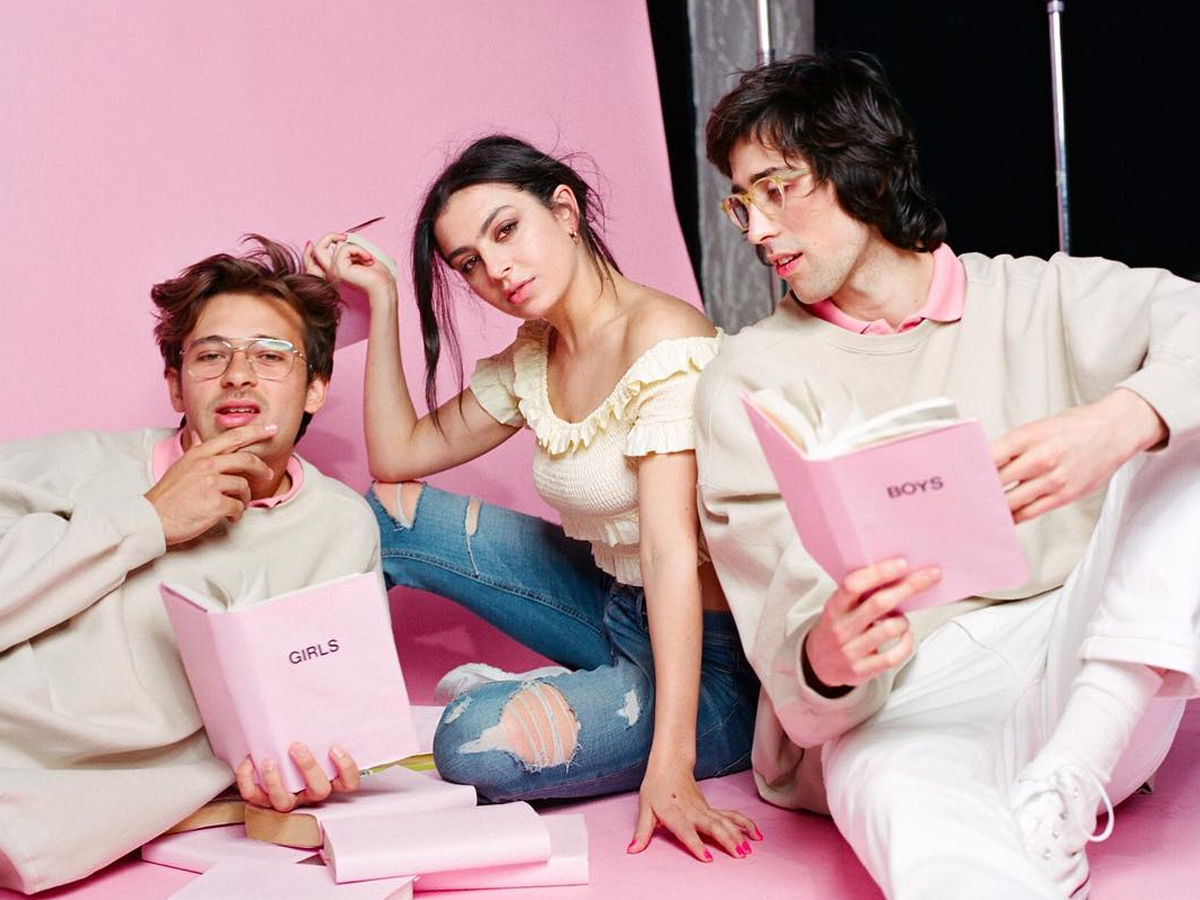 Fun Fact, many of the visuals of this music video was directed by Charli herself. The music video had cameos by Charlie Puth, Joe Jonas, Brandon Urie, Cameron Dallas, Caspar Lee, and many other heartthrobs. In an interview with BBC radio, she talked about the idea of this music video. Generally, music videos are focused on women, making them the centrepiece and often not too subtly objectifying them. Charli told in her interview that the idea behind Boys was to twist the roles a bit by making boys do "all the sexy things that girls usually do in videos." Both fun and inlaid with a message, this music video broke the internet.