If you're tired of seeing brainless films that merely look wonderful on screen but don't encourage you to think, Anurag Kashyap's Almost Pyaar With DJ Mohabbat could be a refreshing change. Not because of any amazing art, but because of the sheer intricacy that Kashyap incorporates in his plot, which forces you to concentrate on the screen a little more to grasp what is going on.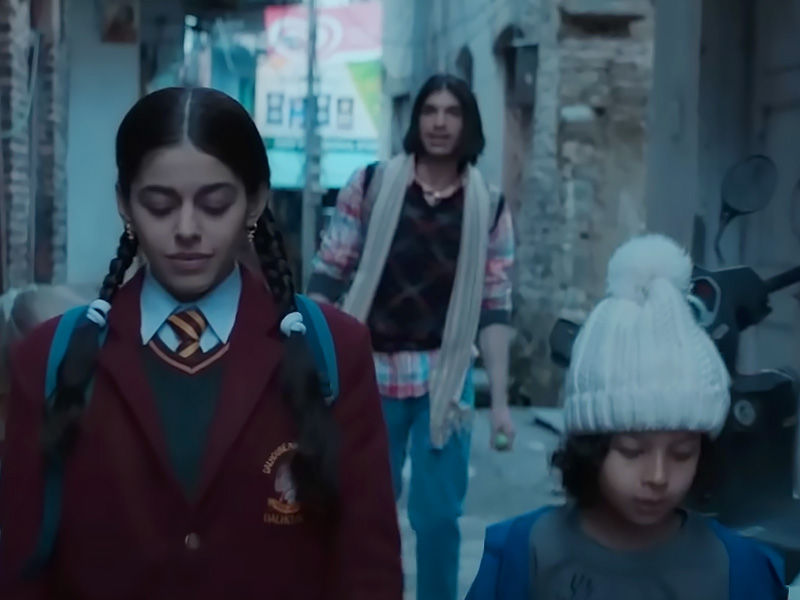 The video depicts two parallel storylines located in separate environments, one in Dalhousie and one in London. Both stories are about befuddled young people who are never shown admitting the equation between them and calling it love, but they do hint at a Romeo and Juliet-style relationship. While their love tales are doomed from the start, Kashyap unusually handles them. In Dalhousie, local teenager Yakub (debutant Karan Mehta) who distributes pirated film CDs, is drawn to 16-year-old, school attending girl Amrita (Alaya F) and shows her 'movies for free' because he thinks her 'cute'. The two flee home to attend a DJ Mohabbat performance, which they like.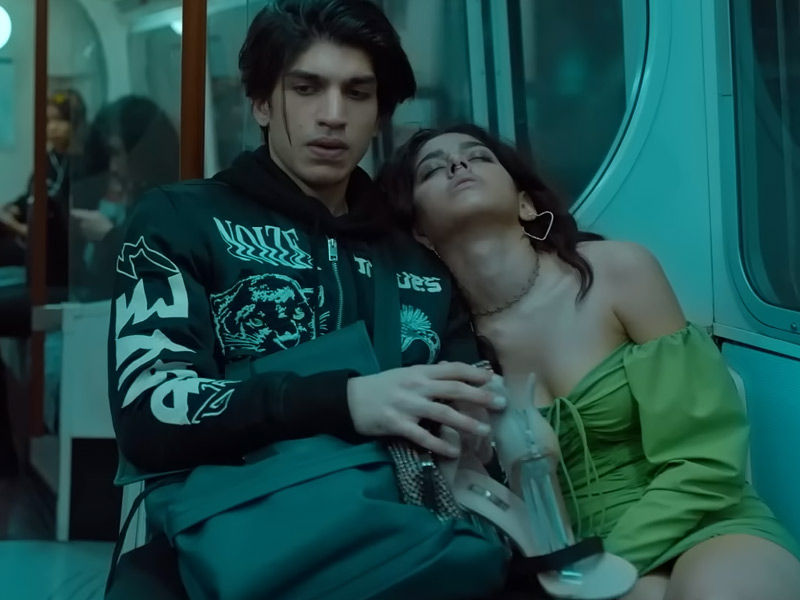 Meanwhile, in London, a rich-brat Ayesha (also Alaya F) is enamored with Harmeet (also Karan Mehta), a small-time DJ who performs at a club where Ayesha goes to escape her modern family.
In Dalhousie, the tale is more innocent, with a small-town charm, with Amrita and Yakub eating noodles in the hills, dancing around a bonfire, and obsessing about posting videos on Ting Tong (remember TikTok that got banned in India). The second drama unfolding in London is more fast-paced, dark, and chaotic, with Ayesha attempting to get some alone time while Harmeet ultimately warms up to Ayesha when she can't get over him. You are immersed in the splendor of the highlands one moment and then thrust into the noisy and dark clubs the next. Kashyap provides us with two distinct works, yet he wants us to assume that they have significant similarities and are deeply related.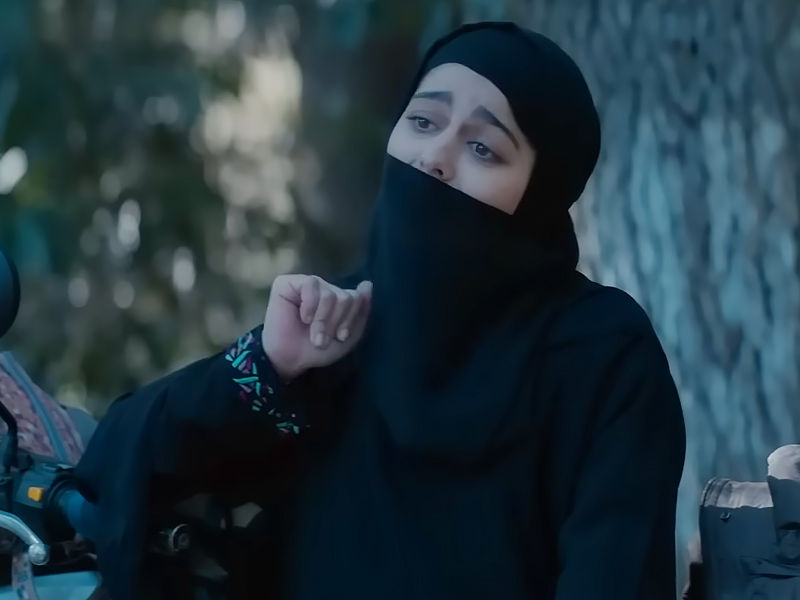 In the process, he picks up far too many subjects. Almost Pyaar With DJ Mohabbat tries to combine more than it can manage, from patriarchy to love jihad to homophobia and religious intolerance.
As a result, you're not sure what the film is trying to express. Does it come down to two sad love stories? Or does it truly want us to be outraged at patriarchy and all of the other evils that continue to afflict our society?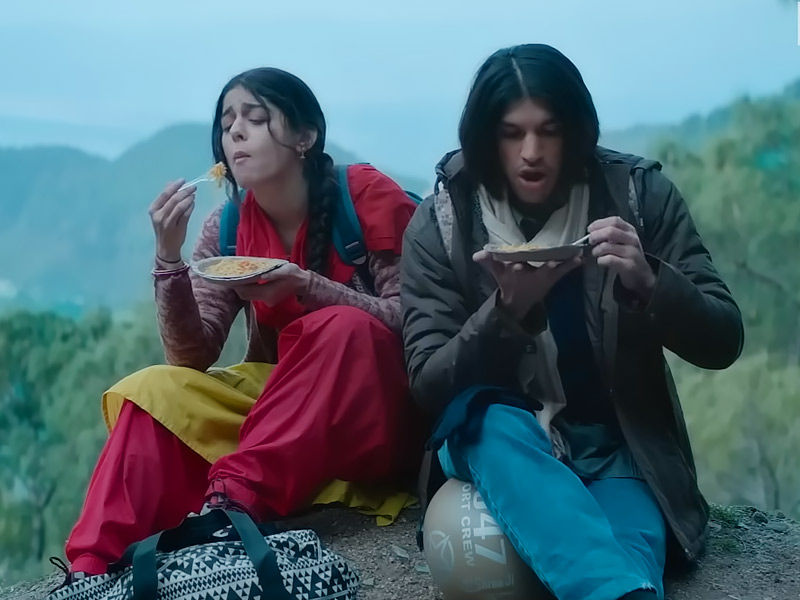 What annoyed me the most is that, while Almost Pyaar DJ Mohabbat touches on a lot of topics at once, none of them are discussed in depth, and their remarks pass by without making an impression. With too many subplots tossed in, it eventually becomes overloaded and highly confusing. Even though the film is just 121 minutes long, you wish for a conclusion to arrive sooner.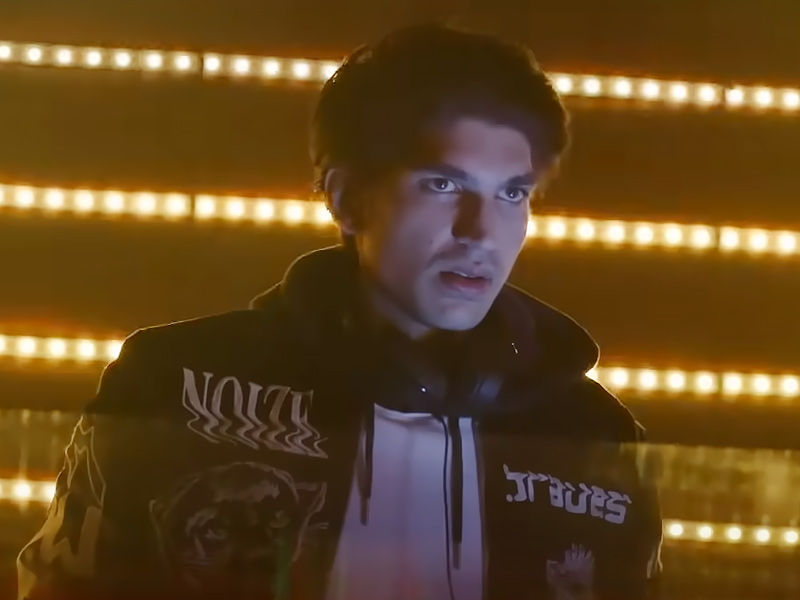 With each project, Alaya F improves. She is confident, and persuasive, and brings out the layers in both Amrita and Ayesha. She plays the stark disparities with equal ease, whether it's the innocence she emanates as a schoolgirl or the flamboyance she wears as a rich brat. As a rookie, Karan Mehta (son of a Punjabi director) appears good and gets ample screen time to demonstrate his acting abilities. Since his hair serves as a distraction in both roles as Yakub and Harmeet, I believe Kashyap made a purposeful decision to highlight just specific aspects of Mehta's personality.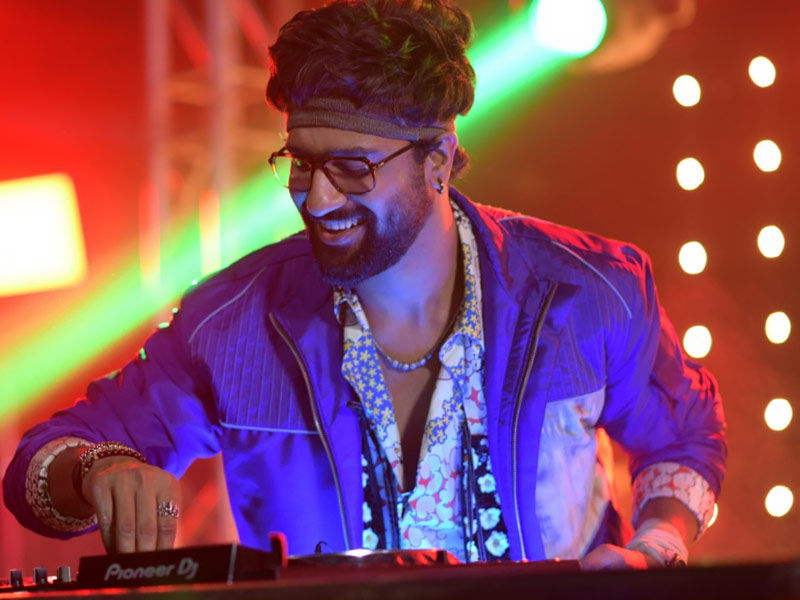 Vicky Kaushal is an actor. DJ Mohabbat is pleasant every time he is on screen, but I didn't see any point where he connects the two storylines other than the fact that all four kids adore music and want to see DJ Mohabbat play. In reality, the film begins with Kaushal uttering words right out of Javed Akhtar and Gulzar's writings, but his sporadic appearance in scenes is more of a fractured puzzle piece than functioning as the film's narrator.
All in all, I thoroughly appreciated the music throughout the film. Kashyap collaborated with Amit Trivedi again after dev D and Manmarziyaan to create an album that speaks to you and engages you with its cool and humorous lyrics. Yet, there are eight songs throughout the film, and each one advances the plot rather than simply being misplaced music. Mohabbat Se Kranti has the potential to become the next love hymn. Well, there's a cute little appearance by Arjun Kanungo also doing a concert at a club and that's when a popular streaming site got a push with the single 'Netflix and Chill'.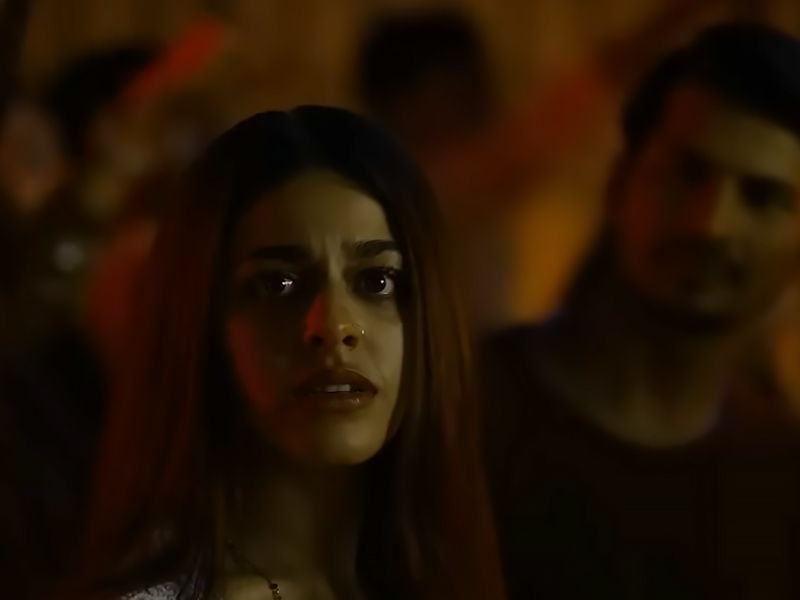 To summarise, view Almost Pyaar With DJ Mohabbat as if you're watching a musical performance with brief skits interspersed to keep you engaged, but don't try too hard to understand the film's motivation, because your efforts may not be rewarded. A cliffhanger at the conclusion may pique your interest. Is a sequel already in the works? Maybe Kashyap can answer this for us.