Vin Diesel was born on July 18, 1967, in Alameda County, California, USA. His alias was Mark Sinclair when he was an American actor, artist, and producer best known for his action flicks, most famously The Fast and Furious franchise.
Sinclair lived up in New York City with his mother, fraternal twin brother, and African American father, Irving Vincent, who was a theatre supervisor who gave him some of his earliest theatre roles. While still in his teens, he worked as a club bouncer under the alias Vin Diesel. He went to Hunter College but dropped out to pursue a career as an actor in Los Angeles.
Vin Diesel is one of today's most prolific movie stars. Probably best recognized for his ongoing portrayal as Dominic "Dom" Toretto, the ringleader of the sometimes criminal, sometimes-black ops band of professional drivers and technicians that comprise the Fast & Furious franchise's world.
 He has also starred in the action franchise XXX, which follows a pro-athlete-turned-special agent named Xander Cage, and the cult science fiction action series Riddick. He also appears as the voice of the tree-alien Groot, who can only pronounce his own name, in the enormous Marvel property The Guardians of the Galaxy. Indeed, he has had a little issue finding employment in between these four blockbuster franchises — as well as several other notable pieces such as Saving Private Ryan and The Iron Giant.
Here are the top 10 Vin Diesel movies other than the fast and furious series.
Saving Private Ryan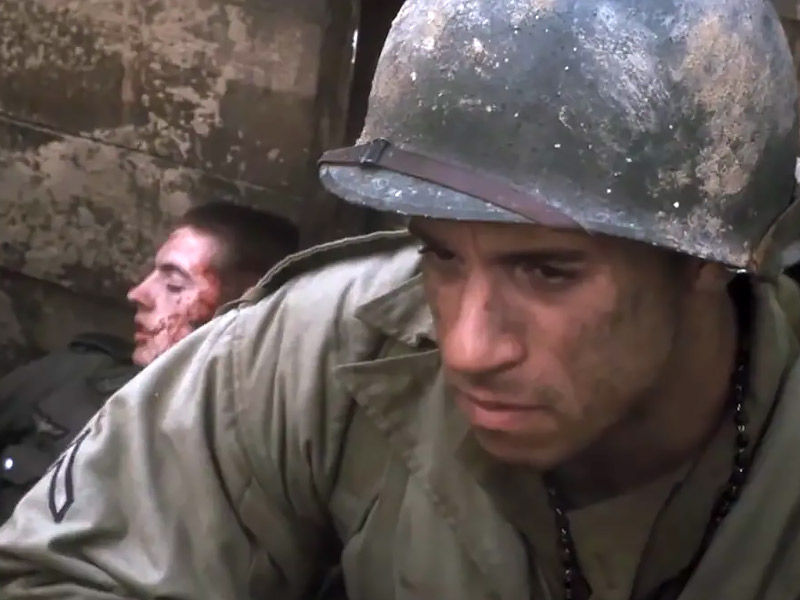 Saving Private Ryan is one of Steven Spielberg's films that has become an instant classic. The plot revolves around a group of soldiers during World War II whose mission is to travel to Normandy and locate the missing Private Ryan (Matt Damon). The film received five Academy Awards and is widely regarded as one of the great war dramas ever made. Metacritic critics even gave it a must-see' rating. In the film, Vin Diesel played Private Caparzo, one of the men on the hunt for Private Ryan.
The Iron Giant (1999)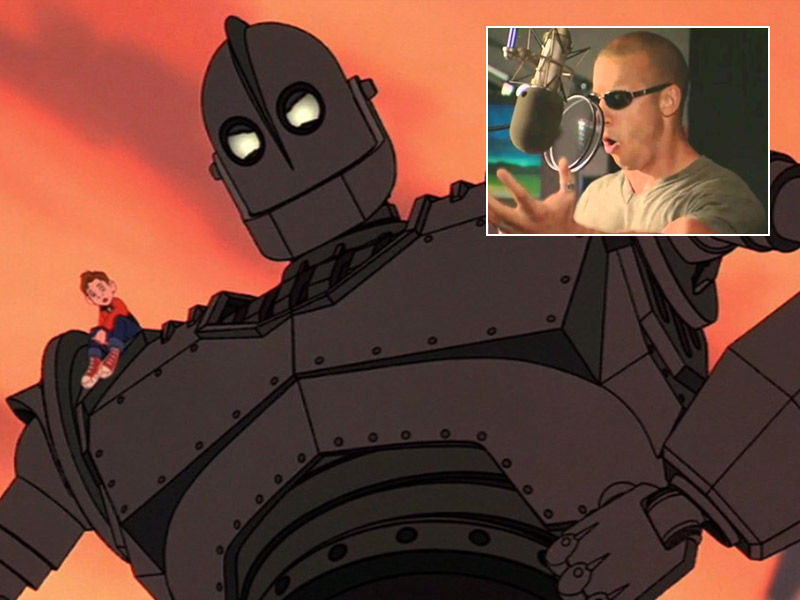 Vin Diesel is usually seen in live-action films. That's what makes seeing him in an animated film, let alone one in which he portrays the title character, all the more extraordinary. In the film Iron Giant, Vin Diesel plays a huge robot. The giant, identical to E.T., fell to Earth, though in the 1950s. He met Hogarth, a little kid who wanted to protect the giant from everyone, including the military and the residents of his village. Brad Bird, the filmmaker of such hits as The Incredibles (2004) and Ratatouille (2007), directed the picture, so it would be a shame to miss it.
Guardian of Galaxy (2014)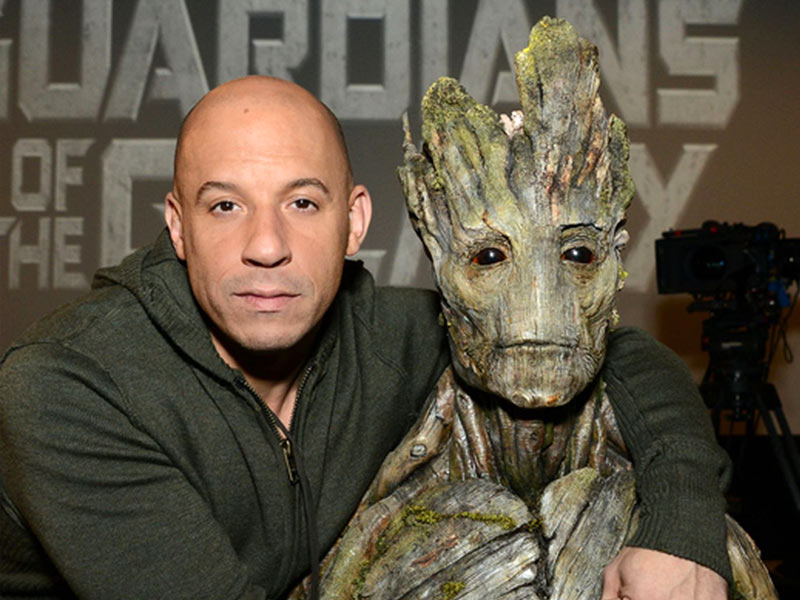 The Marvel Cinematic Universe is one of the most successful film franchises currently in production. Any actor who joins it is in for a treat. Vin Diesel's face isn't visible in the MCU, but he's still a crucial part of it. Groot, a tree extraterrestrial, is voiced by Diesel, and he joins the crew and even saves the day in the end, sacrificing his life for his comrades. Groot only says the same thing over and over: "I am Groot." The amusing thing is that Vin Diesel was given a new script that explained what Groot meant every time he said his now-iconic statement.
Avengers: Infinity war (2018)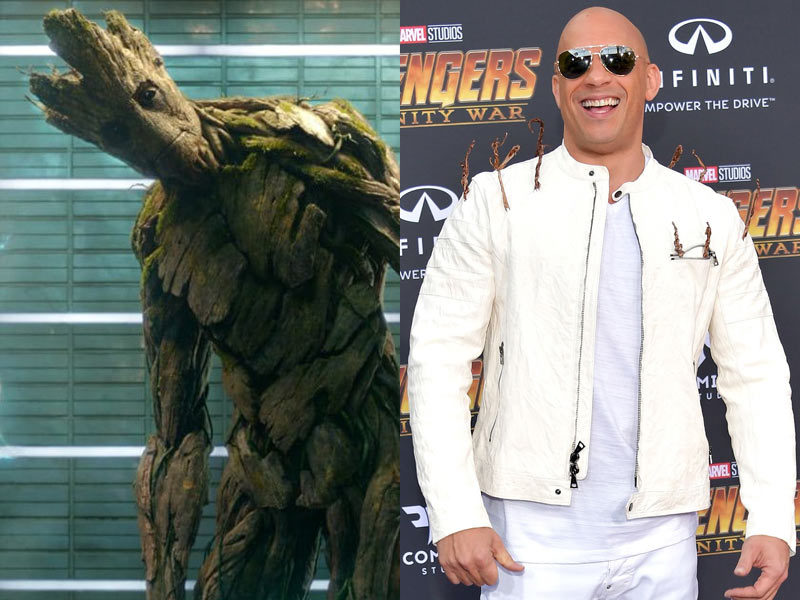 Groot was one of many heroes who fought alongside Thanos in Infinity War. The Guardians of the Galaxy visited Wakanda after meeting and befriending Thor. Groot assisted Thor in obtaining a new weapon after Thor's sister, Hela, smashed his hammer, Mjolnir, in Thor: Ragnarok (2017).
Groot and Thor became fast friends and fought alongside one other. Unfortunately, they were defeated when Thanos snapped his fingers, and Groot was one of the casualties. Before that, Vin Diesel had a few humorous scenes in the picture, and his teenaged Groot was sympathetic in many ways.
Guardians of The Galaxy Vol. 2 (2017)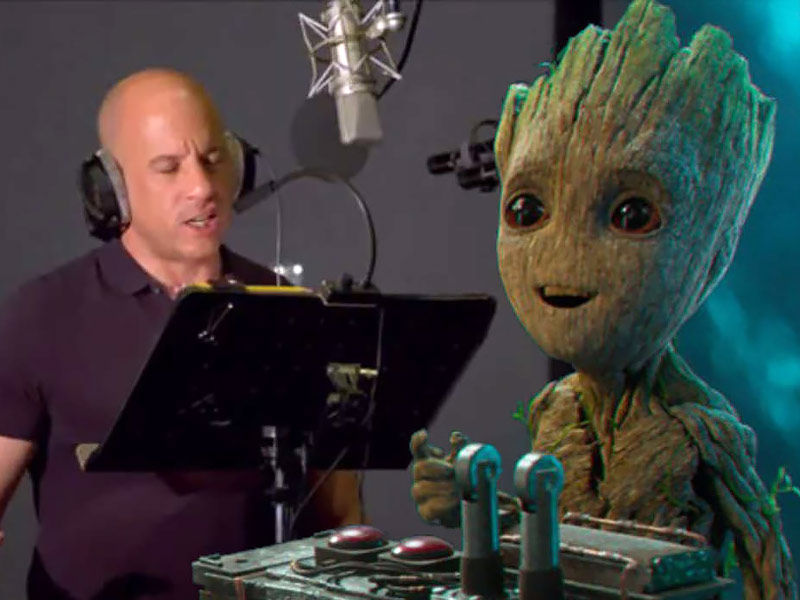 Vin Diesel played Groot numerous times in the MCU, not just in the Guardians of the Galaxy films but also in other Avengers films. Groot's looks and behavior have changed in the second Guardians film. He was a baby at the time, yet he was still capable of fighting and caring for himself. Other team members made fun of it, but Groot always supported them when things got tough.
Find Me Guilty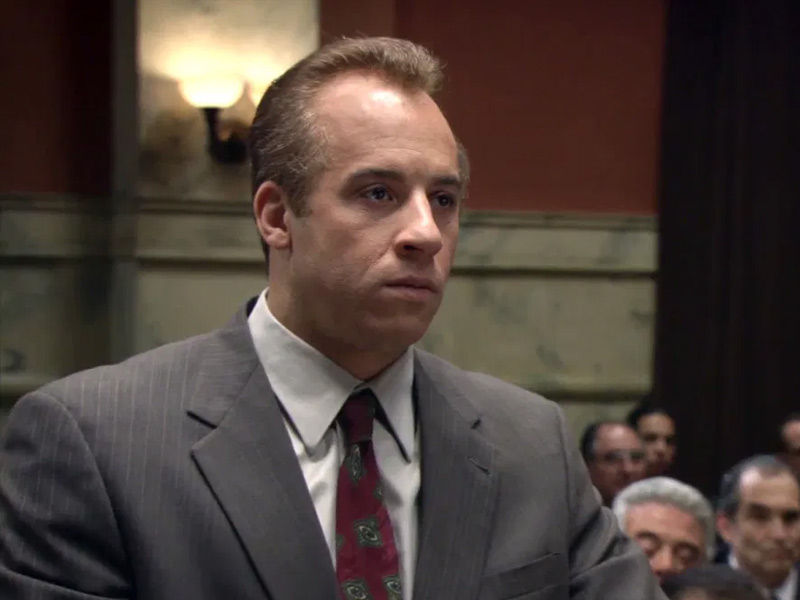 Find Me Guilty, directed by Sidney Lumet, is one of his lesser-known pictures, despite the fact that it merits greater recognition. Vin Diesel plays Jackie DiNorscio, a criminal who is given the opportunity to reduce his sentence. The only thing he needs to do now testifies against the people he used to work with, pulling inspiration from real-life incidents. Vin Diesel teamed up with another outstanding actor, Game of Thrones' Peter Dinklage, to form a memorable combo.
Ready player one (2018)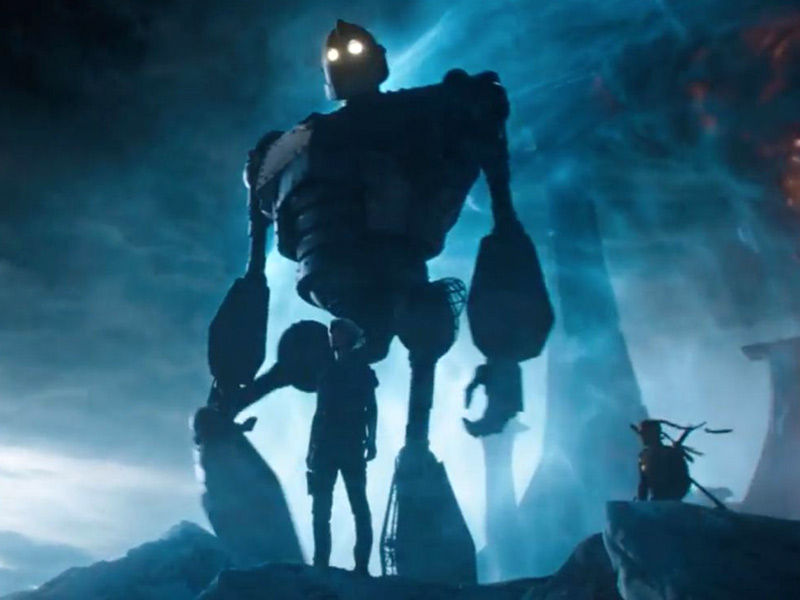 Not every actor is given the opportunity to perform his most renowned roles several times. The exception to this rule is Vin Diesel. Diesel reprised his role as the Iron Giant in the 1999 picture as the benevolent alien robot. Except for this time, it wasn't in an animated picture but in a live-action picture.
Boiler Room (2000)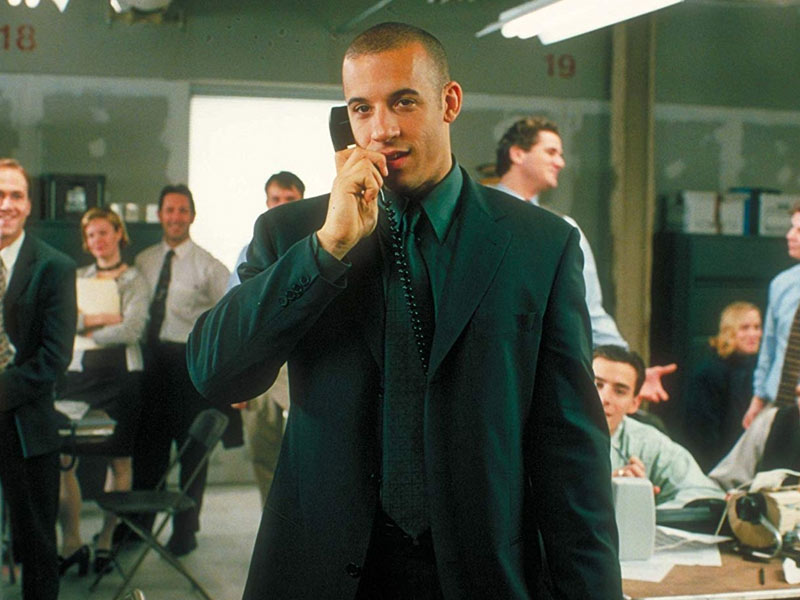 Most of the time, critics give lower ratings to films than the general public. That is not the case with Boiler Room, a now-largely forgotten 2000 film. The critics gave it an above-average rating, but the audience loathed it and gave it only 2.4 points. Vin Diesel co-starred in the film with Giovanni Ribisi and Ben Affleck, among others. It focuses on a corporation whose work may not be as authentic as initially believed.
Billy Lynn's Long Halftime Walk (2016)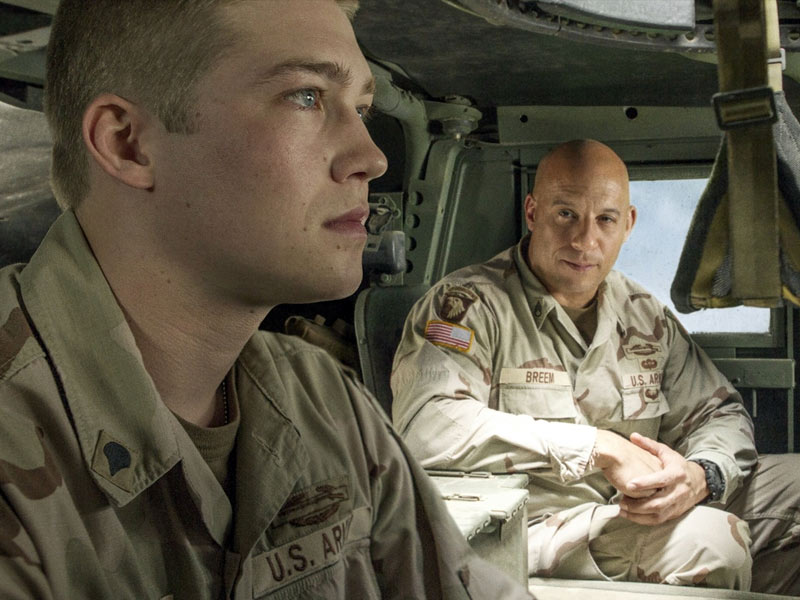 Vin Diesel frequently collaborates with renowned directors. In this picture, he collaborated with none other than Ang Lee in one of his lesser-known films. The film portrays the narrative of a young soldier who realizes that fighting in a war and telling people about it afterward are two very different things. The performers' performances were lauded by critics. Vin Diesel plays Shroom, one of the major hero Billy's commanding officers in Iraq.
Riddick (2013)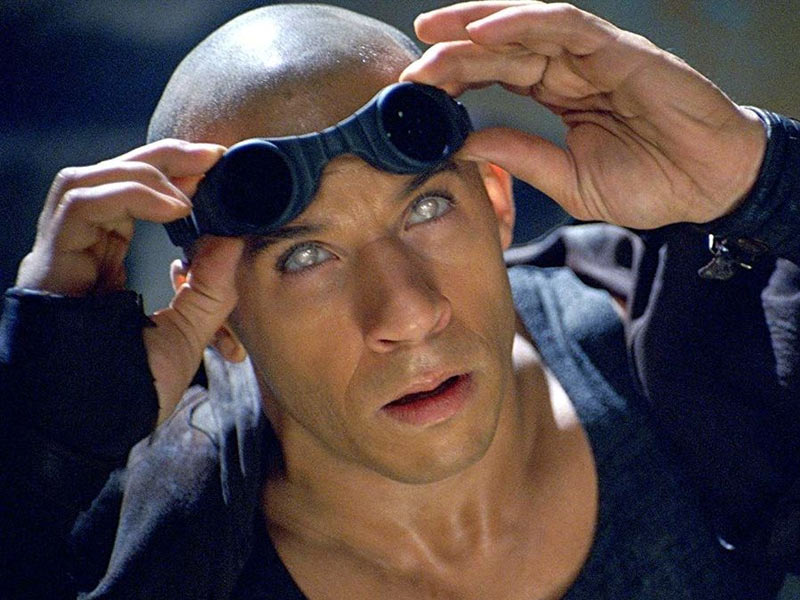 The 2013 film Riddick disproves the idea that all sequels must be rated lower than their predecessors. This time, Vin Diesel's Riddick faces a new, perilous challenge. In a world where it appears that the sun never sets, he fights extraterrestrial creatures. The action-horror picture did not fare well with reviewers. Still, it fared considerably better with the audience, who awarded it a rating of 7.1 points.