Morgan Freeman is well-known for his numerous memorable roles, and here are his 7 finest Morgan Freeman movies.
Morgan Freeman is one of Hollywood's most productive performers. His career has encompassed a variety of diverse and amazing projects, earning him respect in the business and, of course, global recognition.
Freeman's career in musical theater began on the New York stage when he took over the part of Rudy the Maître'd of the restaurant where the iconic title number is performed. He was a part of the historical moment when Pearl Bailey led an all-black cast into the performance, which white actors had previously performed.
Morgan Freeman, known for his unique voice, has produced great performances in various films across many genres throughout his career. Morgan, who is naturally cheery, has perfected the knack of handling stiff characters with care by presenting them on-screen with full vulnerability.
Here are the 7 Most Iconic Morgan Freeman Movies
Shawshank Redemption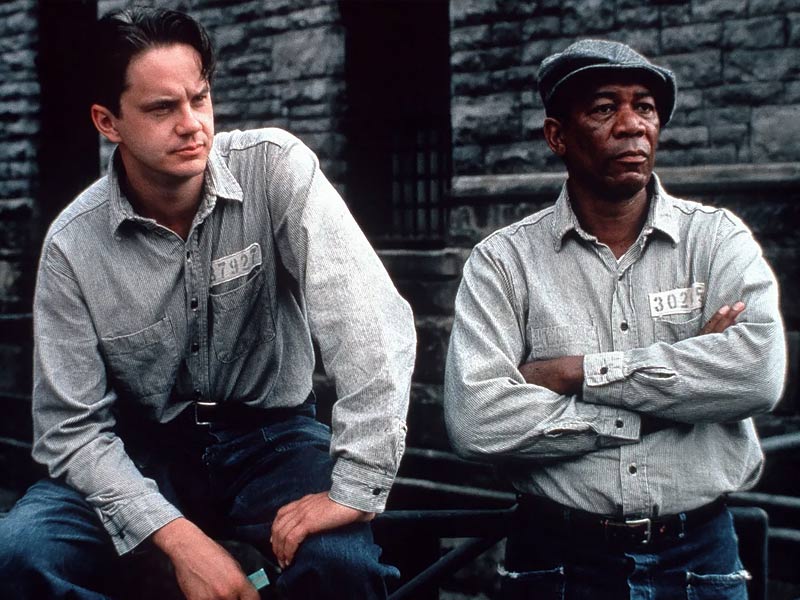 This film tells the story of a prosperous banker arrested for the murder of his wife and her boyfriend. In the 'Shawshank' jail, he is condemned to live in jail. This crime drama from 1994 depicts how two convicts achieve peace and salvation through acts of humanity. This film's old-fashioned rhythms are extremely pleasing to the ear. This film, directed by Frank Darabont, stars Tim Robbins and Morgan Freeman in the major roles.
"The Shawshank Redemption," based on a Stephen King short tale, was notoriously a box office flop when it was initially released. The film's popularity rose, and it finally became a cable television fixture.
Freeman's soothing narration of the film helped him get a Best Actor nod, one of the film's seven nods, which also included Best Picture.
Million Dollar Baby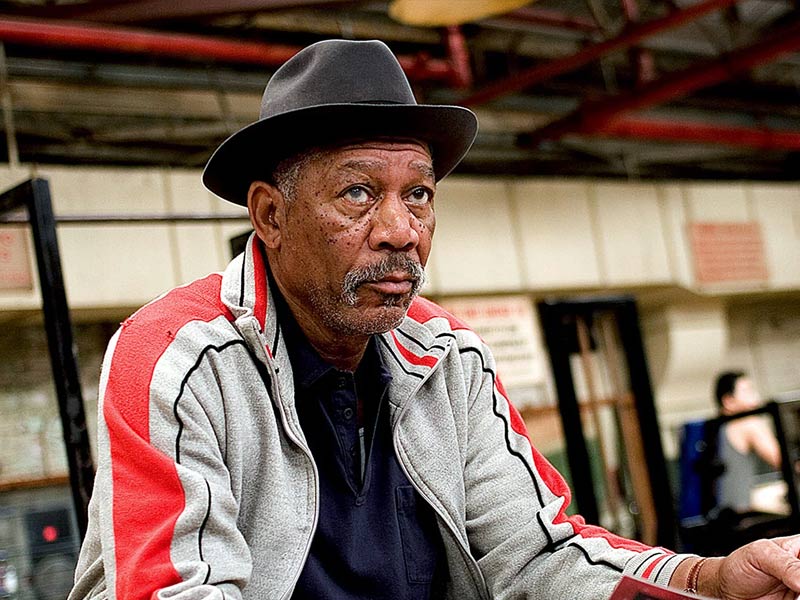 This 2004 sports drama depicts a young motivated woman's desire to become a professional boxer and her hard work with her trainer to attain that goal. The spectator is left with fascinating ideas on loyalty, talent, age, fear, courage, suffering, and fate after watching this film. Million Dollar Baby is an incredibly touching video that stresses the adage, "Where there is a will, there is a way." This work of art is simple, pure, and profound, with a terrible finish. Morgan Freeman delivers a great and memorable performance in this film.
For this boxing film about a young lady who passionately wants to thrive in the sport, Freeman received the Oscar for Best Supporting Actor. Freeman portrays one of the first to believe in the lady. The film was also nominated for Best Picture, Best Director, and Best Actress for Hilary Swank.
Dark Knight Trilogy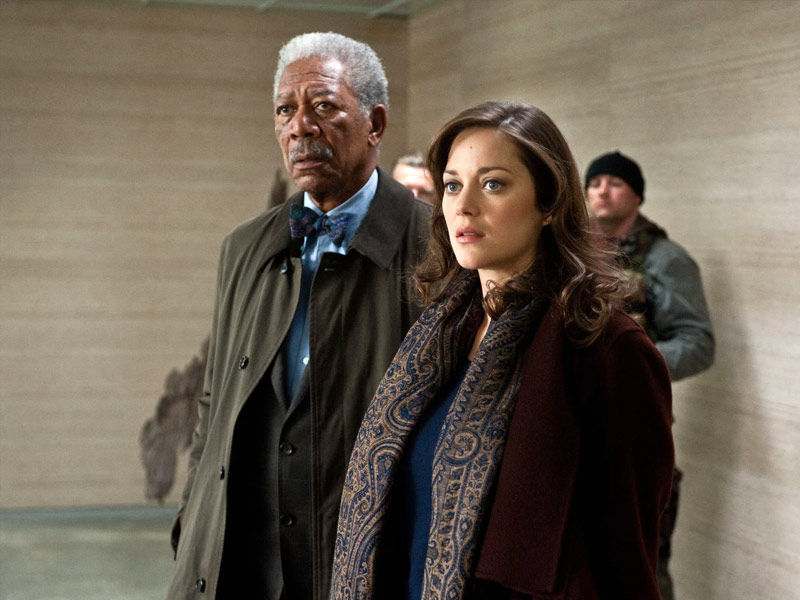 Morgan Freeman's performance in the Dark Knight trilogy is noteworthy. The second installment of this action-adventure series, on the other hand, is truly spectacular. This 2008 film depicts Batman accepting one of the most difficult challenges of his physical and psychological capacity to combat injustice against the people of Gotham. Morgan, in his portrayal as Lucius Fox, made every effort to give the character right.
Freeman played a significant part in all three Christopher Nolan-directed Batman films starring Christian Bale. Freeman portrays Lucius Fox, an executive at Wayne Enterprises who assists Batman in developing his costume and technological weaponry.
Unforgiven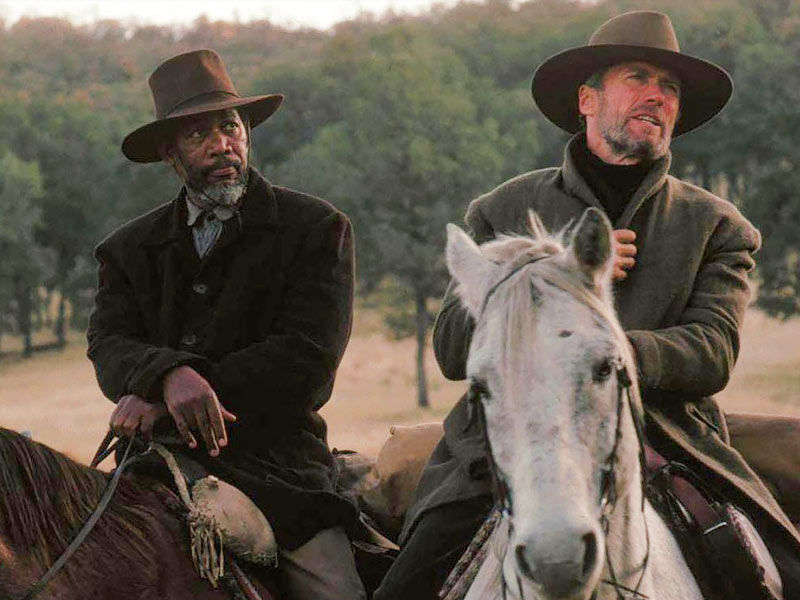 This 1992 Western drama tells the story of William Munny, a widower with two children who give up everything following his marriage. Munny, a former gunfighter, carries on one last assignment with the aid of an old comrade. This film is set in the years 1880-1881. Clint Eastwood directed this film, which stars Clint Eastwood, Gene Hackman, Richard Harris, and Morgan Freeman.
This picture won four Oscars, including Best Picture, Director, and Supporting Actor (Gene Hackman). It revitalized the western genre, which had gone out of favor for a while. Freeman portrays the protagonist character's best buddy, a former gunfighter.
RED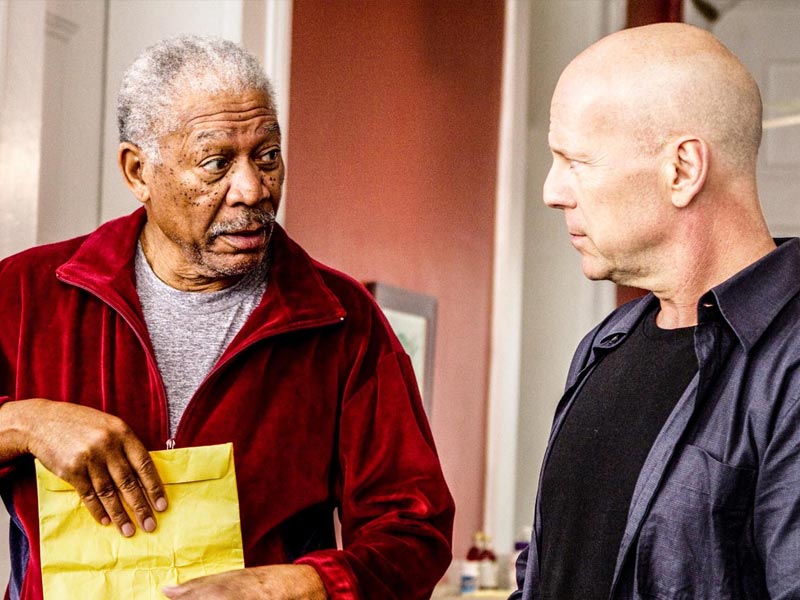 Frank (Bruce Willis) is a retired, bored, and lonely man who lives in a drab suburb in an equally plain house on his government pension. Frank's main source of happiness is his phone calls to the government pension processing center. He can speak with his caseworker, Sarah (Mary-Louis Parker).
Sarah is as bored and lonely as Frank. Her main source of entertainment in her life is her talks with the mysterious Frank and her espionage novels. When something from Frank's past pushes him back into his former line of work, putting an unknowing Sarah in the center of the intrigue, Frank, and Sarah go on a trip into his history and the people he used to deal with. They are all "RED" like Frank, Retired Extremely Dangerous. 
This action thriller was praised for having a cast that was, on average, a little older than what is normally seen in action films. Bruce Willis plays a former CIA operative who gets lured back into the business. Freeman portrays his mentor, who is currently in a nursing home due to liver cancer.
Se7en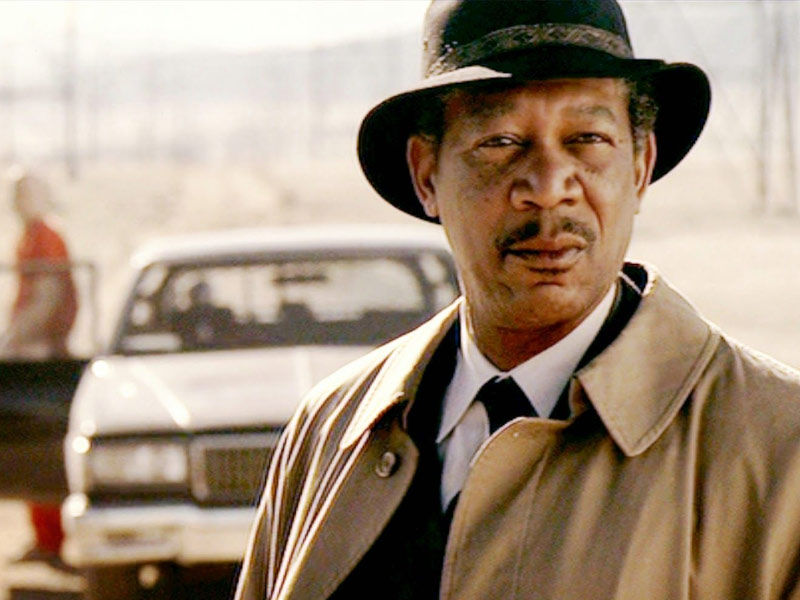 This 1995 psychological criminal-mystery thriller follows a soon-to-retire investigator who teams up with another short-tempered investigator to catch a serial murderer who murders people. This film, directed by David Fincher, stars Brad Pitt and Morgan Freeman in the lead roles. This film received critical acclaim for its gloomy tone and a superb performance by the whole ensemble, including Freeman.
Serial killer movies became popular with the box office success of "The Silence of the Lambs." This entry stars Freeman as police on the hunt for a killer who kills following the Bible's seven deadly sins.
The film's finale is one of the most horrific scenes ever captured on film.
Deep Impact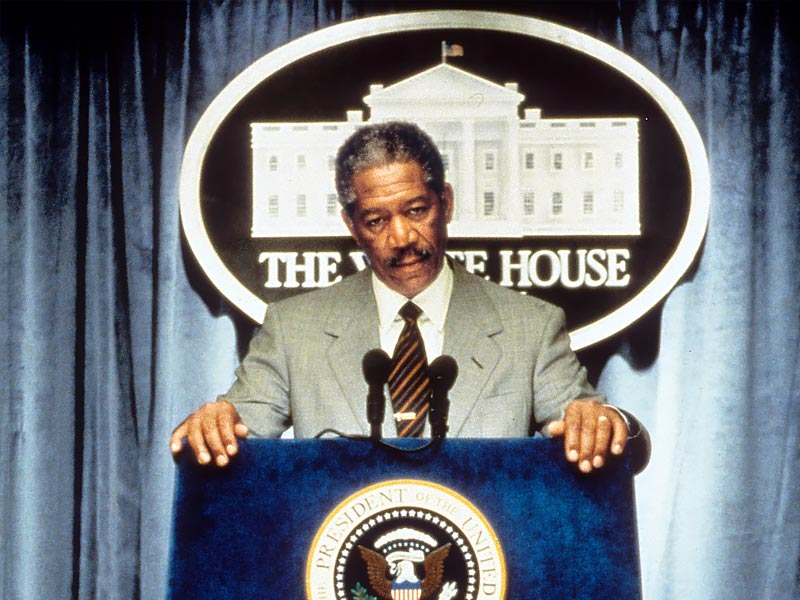 Jenny Lerner, a journalist, is tasked to investigate the history of Secretary Alan Rittenhouse, who unexpectedly resigned from the government, claiming his wife's illness. Her secretary informs her that Rittenhouse is having an affair with Ellie. Still, when she confronts him, his unusual reaction causes her to doubt her narrative.
In actuality, a comet found the previous year by Leo Biederman, a high school student, and astronomer Dr. Marcus Wolf is on a collision path with the Earth, resulting in an Extinction Level Event. A combined US-Russian team is deployed to destroy the comet. Still, if it fails, extra precautions will be put in place to ensure humanity's survival. As the space mission proceeds, several people face their concerns and consider their future.
As the President of the United States, Freeman is both sympathetic and forceful as he must warn his people that an asteroid will destroy the country. He is extremely sensitive as he informs the country that a certain number of people will be sheltered in bunkers dug within caverns that have been prepared in case such an event occurs. (BTW, government authorities at the time claimed the caverns were a great dream, and there are no preparations to shelter the US from asteroids in real life.)