Jackie Chan, commonly known as Chan Kong-sang, was born on April 7, 1954, in Hong Kong. He is a Chinese stuntman, actor, and director whose risky acrobatic stunts and engaging physical humor helped him become an action-film star in Asia and helped introduce kung fu movies into American cinema.
Jackie Chan is the king of physical humor. His popularity has extended throughout the world, from Hong Kong and China to the western world (even after early false starts to launch him as a star in the States). He was a group of powerful physical performers who revolutionized action film and how a fight scene could be staged, photographed, and edited in the mid-1980s.
Among the likes of Sammo Hung and Yeun Biao, Chan was the captivating superstar who placed life and limb on the line in ways that no other major star had seemingly done since the days of Buster Keaton. For a while, there was a poster child for high-octane action and insane stunts.
He went by the name Jackie Chan. Here are ten must-see Golden Age Jackie Chan movies
1. Rush Hour Film Series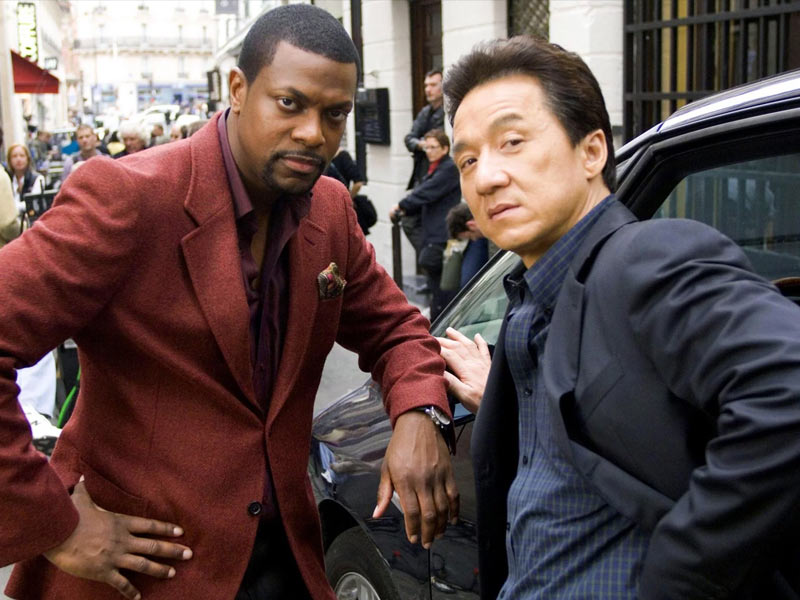 As soon as you saw the title, you knew it would be at the top because Rush Hour is as fantastic as it gets when it comes to action-comedy. The famous coupling of Jackie Chan and Chris Tucker has delivered chuckles across generations, and there will be an endless clamor for Rush Hour 4 until it is finally made.
Jackie surprisingly provides his most versatility in this series, as we witness him trash speak, display his humorous wit, engage in hard-hitting action, and even act out in emotional situations. The Rush Hour series is linked with Jackie's career, and we'll be watching it over and over again for the foreseeable future.
2. The Tuxedo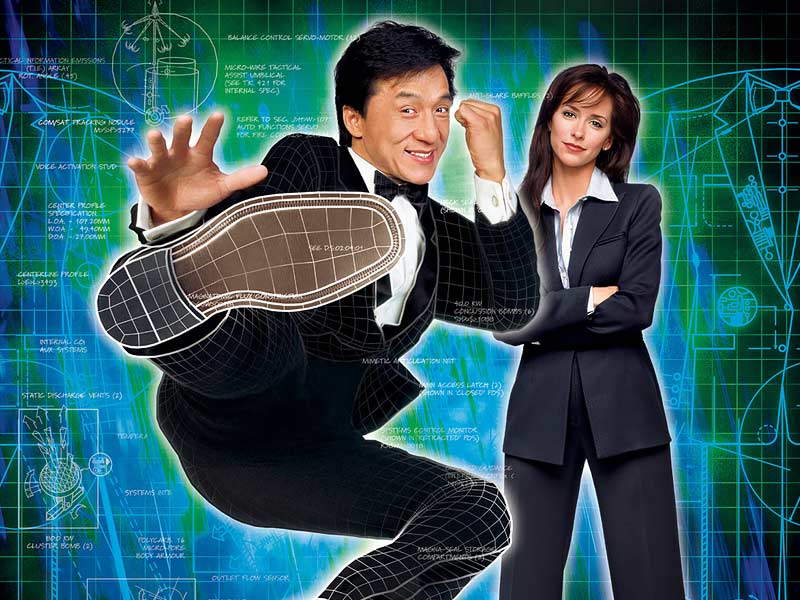 In the spirit of repeated viewings, here's a film that will never get old. The plot revolves around a driver who unintentionally acquires a super suit, prompting him to become a reluctant spy.
The Tuxedo is easily one of Jackie's funniest films, with the comedy never slowing down. Jackie is in fine form, paired with a very charming Jennifer Love Hewitt, to captivate us with his physical humor, along with a highly enticing gimmick that entertains both young and older fans.
3.Snake in The Eagle's Shadow (1978)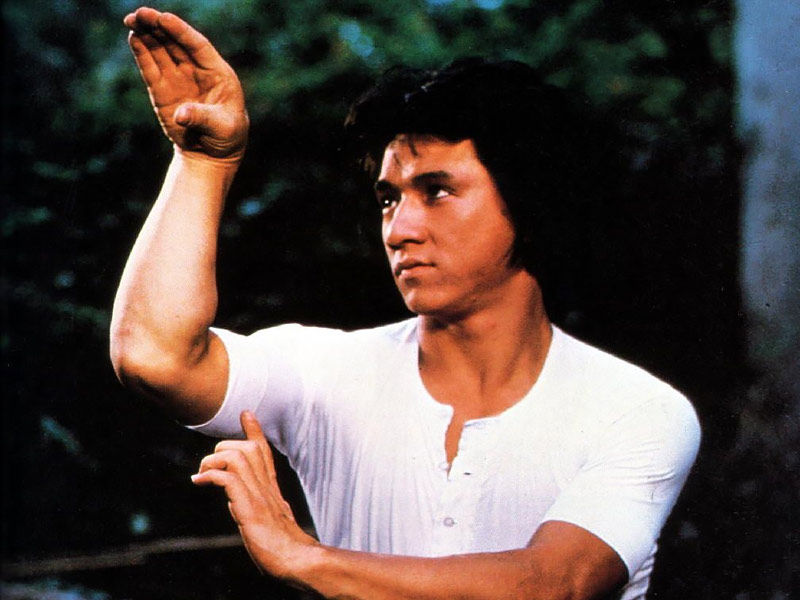 On occasion, you just want to forget about stories and narratives and just engage in hard-hitting martial arts. The film Snake in the Eagle's Shadow is ideal for this mood. The film's story isn't all that significant, but it simply adds to the excitement of the battle.
It's a more nuanced look at the art of Kung Fu, with the film starring a very young Jackie Chan as a youngster who taps into his true abilities to master fighting tactics. The film is fantastic for repeat viewings because you just want to sit back and marvel at Jackie's martial arts prowess.
4. Shanghai Knights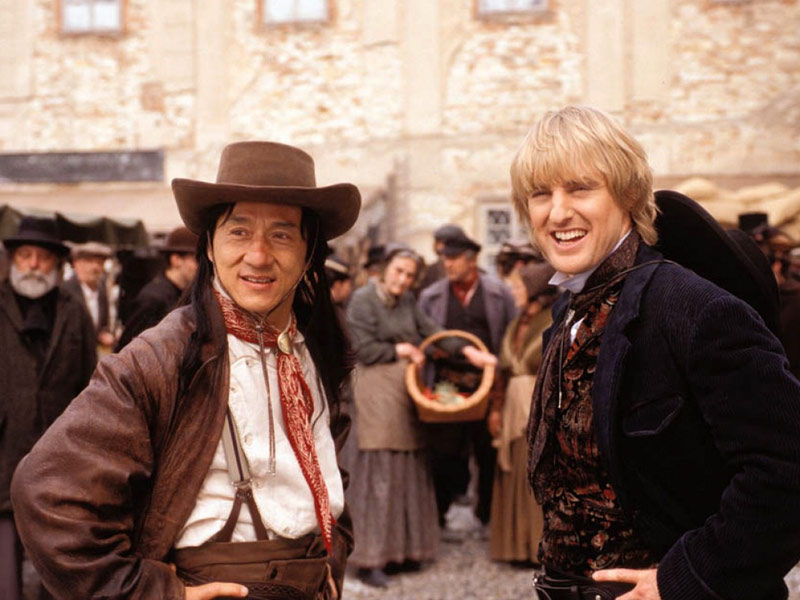 Jackie is always on his A-game when matched with a humorous actor that matches the action aspect he delivers. Owen Wilson was a fantastic contrast for him to play off of. The primary characters in Shanghai Knights travel to Victorian England, where they must cope with many shenanigans. At the same time, they seek to assassinate the Queen.
5.Around The World In 80 Days (2004)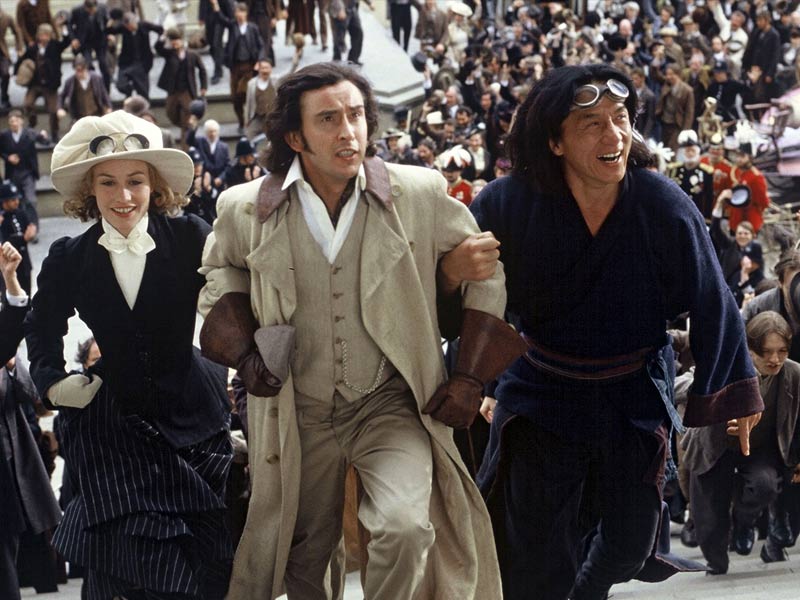 Because of the deviation from the source material, this film earned a terrible reputation back in the day, yet Around the World in 80 Days is a delightful picture to see today that we know not to take it seriously.
It has all of the Jackie Chan aspects of comedy, charisma, and, of course, martial arts, but it adds a classic premise to it. The film also features a large guest star cast, which makes it fun to watch in all of the scenes in which Jackie encounters great characters from the past, all of whom are quirky enough to enjoy.
6. The Forbidden Kingdom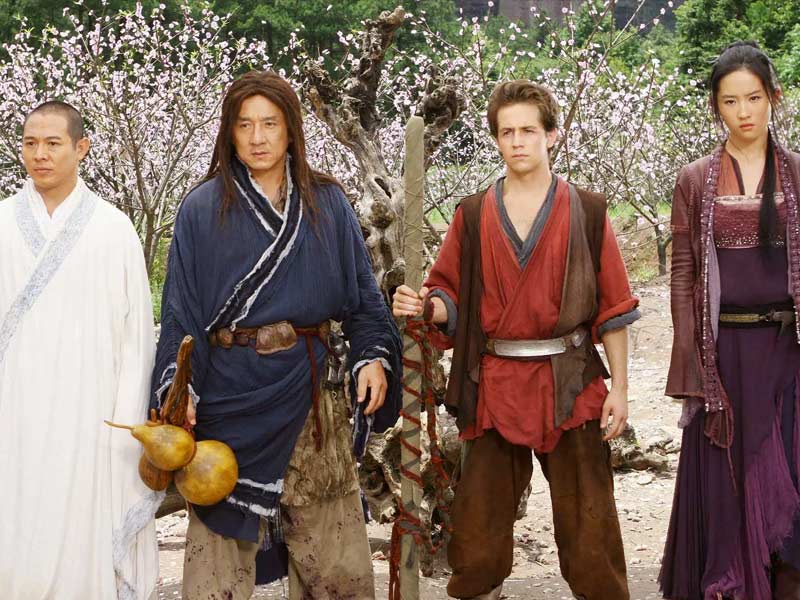 A young American kid is sent to Ancient China due to his possession of a mystical staff, the recovery of which by evil beings initiates an epic journey. Jackie plays a martial arts mentor figure in the Forbidden Kingdom, with a twist in that the character is perpetually drunk.
However, the primary lure is the chance to see Jet Li and Jackie Chan go at it. The battle moments between these two are spectacular, and you'll be left in awe at the elegance with which these legends use their powers. Add to that, the film has many fun and fantastic elements that make it a must-see.
7.Drunken Master (1978)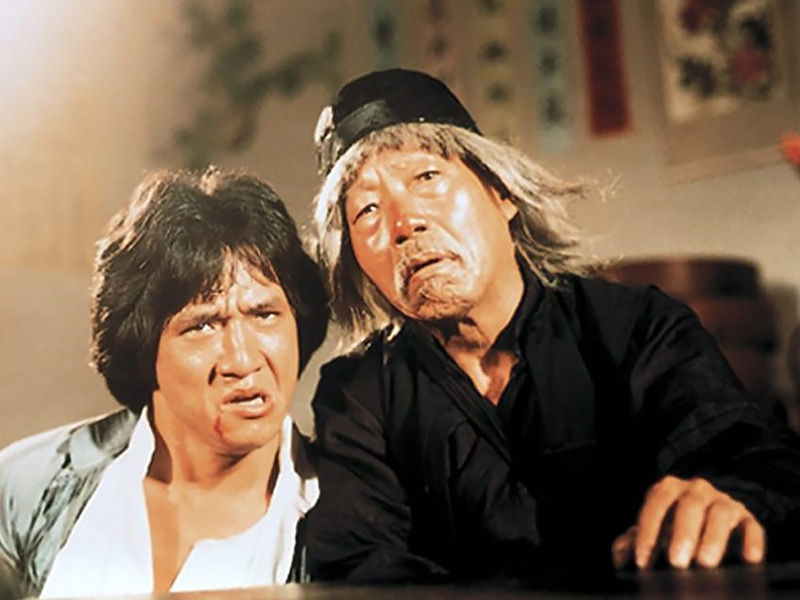 Suppose you regard Chinese movies as the forerunners of the action-comedy genre. In that case, you can credit this film for kickstarting it all. Drunken Master was a glorification of technical martial arts, and there is a lot to learn from it.
It was the second of two comparable films starring Jackie produced around the same time. Still, this one had a stronger impact due to Jackie's popularised "Drunken" fighting technique. It's the kind of film you want to watch when there's no need for complicated plots and just the competence and charisma of the protagonist are enough.
8. CZ12 (2012)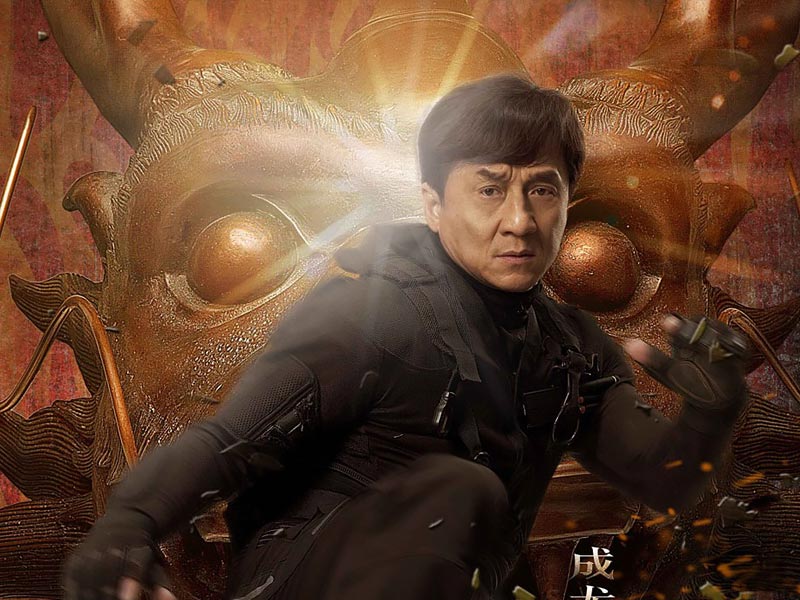 Arriving at a period when Jackie hadn't been seen in the action-comedy genre in a long time, he made up for his absence by presenting the charming adventure film CZ12. It's a Chinese production, but the ethos is the same as what global audiences expect from Jackie.
The plot follows the protagonist and his vast group of pals on a whirlwind voyage around the world. There's a genuine sense of friendship among the characters, which means you'll enjoy watching the chemistry develop between them. Although the action is fantastic owing to the film's adventure themes, there is a lot of heart to be found here.
9. Rumble in the Bronx (1995)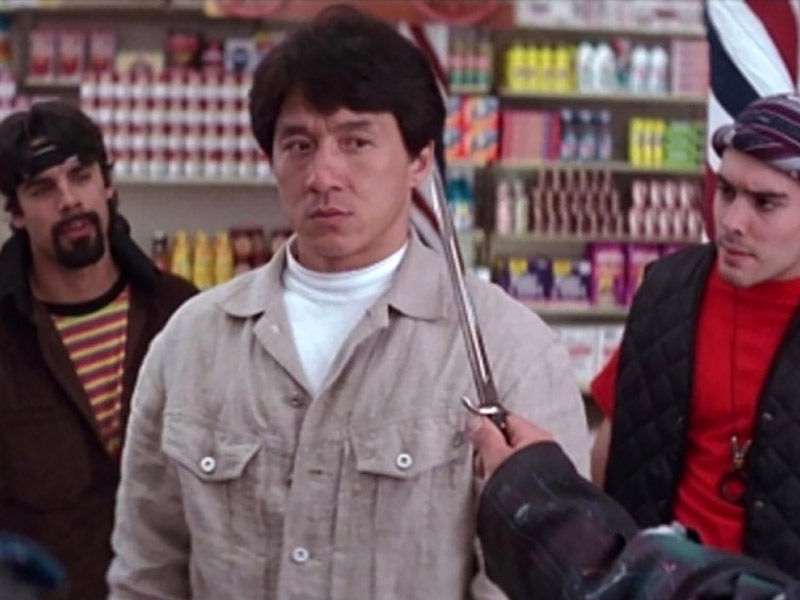 A Hong Kong cop arrives/settles in New York, unconscious that his presence sets off a broader scheme that leads to an action-packed free-for-all. Rumble in the Bronx is credited with giving Jackie Chan the worldwide popularity he now enjoys, and it's a film you should see to understand where his cinematic formula was born.
Along with the inventive action sequences, the film also has Jackie as the well-meaning and ultimately amusing protagonist we've grown to accept from him. Rumble in the Bronx can be seen as a prelude to Jackie Chan's worldwide triumph.
10. Rob-B-Hood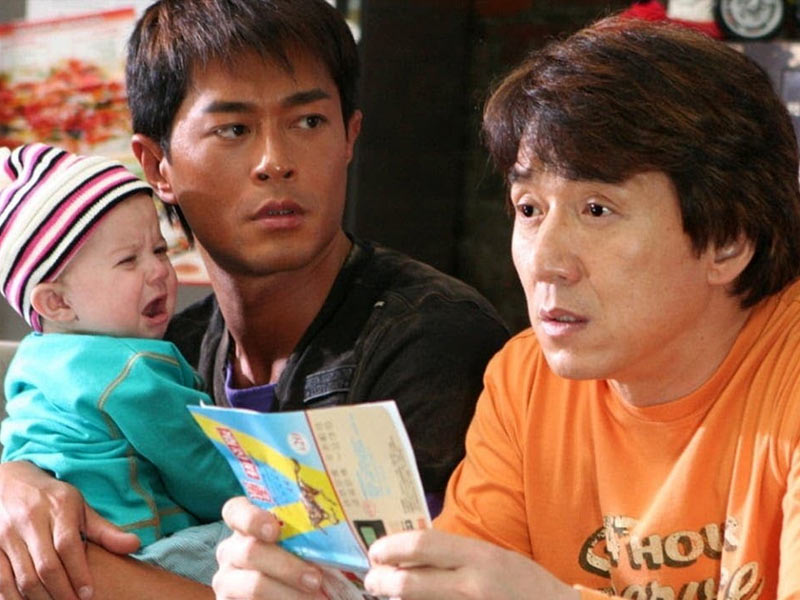 Child abduction is thwarted when the leader of a trio is captured, compelling the other two to care for the youngster. After bonding with the baby, the couple decides to resist the triads and safeguard their unexpected love.
Jackie plays an anti-hero in Rob-B-Hood, which is an unusual role for her. Sure, he's as amusing as ever, but the likability factor takes a while to kick in. However, this allows for character development. Seeing the characters bumble around trying to care for a newborn is hilarious.