The Ayushmann Khurrana film spares no one, including – and especially – the Indian public and media's perplexed, helpless, and poisonous relationship with superstars.
Maanav (Ayushmann Khurrana), a Bollywood hero, is in trouble. He snaps at his secretary while wearing a jacket over his naked chest, showing abs teeming with personalities that want their own Aadhaar cards. Maanav is incapable of being enraged. He has to shoot an action sequence, but the wrath won't come. Have we not heard of similar celebrity outbursts before? In fact, go three sentences back and make a little modification to see the magic: Bhai is incapable of becoming enraged. Does this sound familiar? An Action Hero is a clever film with winks that feel like blinks.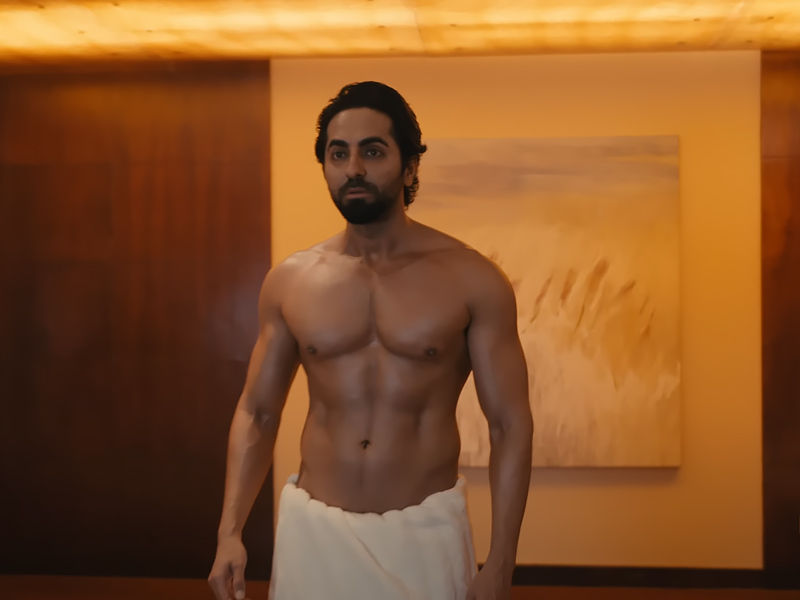 Maanav finds his rage a few scenes later. (He's been waiting three months for his Mustang, which will arrive in a week.) Maanav flies punches, and poses; he's nailed it. But he's also made another hero, a local hero, Vicky (Sumit Singh), the brother of a Haryana politician, Bhoora, wait for hours (Jaideep Ahlawat). Vicky desired a photograph with Maanav. Vicky is now enraged, and he chases Maanav in his car. They eventually meet, and a brawl begins. Maanav pushes Vicky, whose head meets a rock and causes him to die. The actor runs away. Be cautious of what you hope for: Maanav desired wrath; he received road rage. Maanav got a 'hit and run' from a Bollywood actor who seeks a hit. Is this anything you've heard before? A star, an automobile, and a night in 2002?
If these two paragraphs lead you to assume that An Action Hero, directed by Anirudh Iyer, is a straightforward satire, you're mistaken. Following the wonderful dramatic start, I anticipated the hero to be emasculated, as well as some witty remarks on stardom's transience and how the real dwarfs the reel. But then something unexpected happens. Maanav fled to London, citing Nirav Modi and Vijay Mallya as precedents. Do actions have repercussions? If you're famous, no way. But it's not quite that straightforward. Because if you're even one degree removed from the center of power — like Rhea Chakraborty or Aryan Khan — taking no action might have catastrophic implications.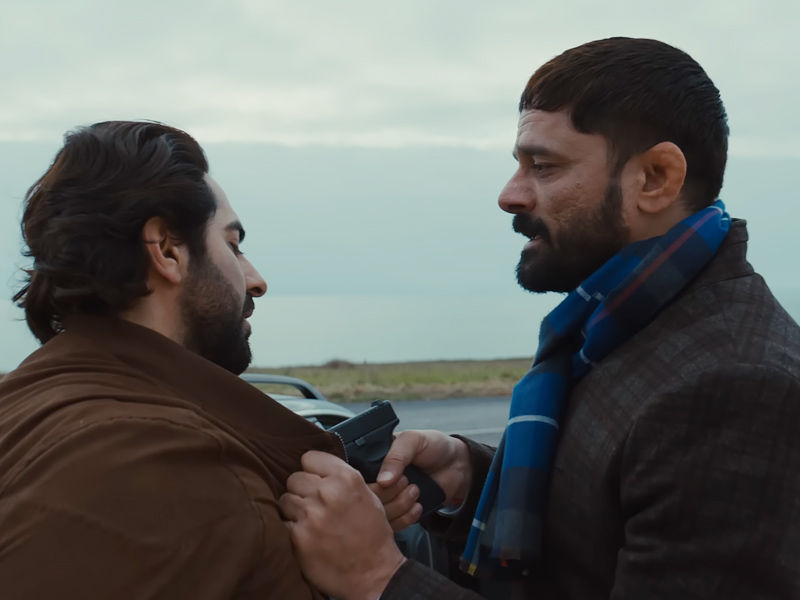 Maanav has not been humbled by the accident. Even in real life, he is an action hero. He throws fists, fires guns, leaps, zips, and drives. When he encounters Bhoora (Jaideep Ahlawat), who has traveled to London to assassinate him, he dares him to a fist battle. It's hardly a stretch to think that in a film like this, Bhoora – the 'small guy' – would beat the snot out of the star. That, too, does not occur. Maanav overpowers Bhoora and locks him in the trunk of the automobile.
Maanav is difficult to place. He's not exactly pious, displaying little regret for a death he accidentally caused. But neither is it wicked. Maanav dissuades a member of his support staff from accepting responsibility, claiming he was driving the automobile. In both circumstances, the film does not compel us to choose a side. It depicts a scene, conveys a tale, and then moves on.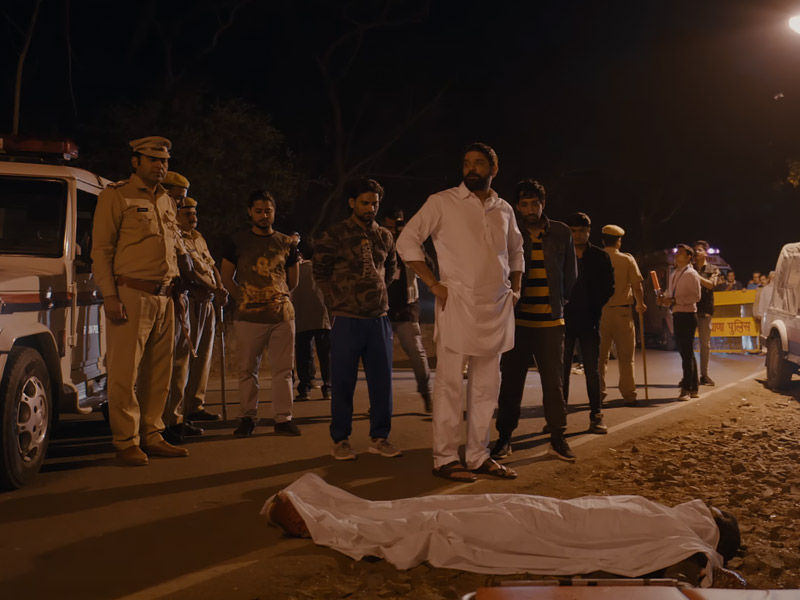 Something else, though, is gaining traction: the outraged TV anchors covering the story. Almost all of them associate Bollywood with the "drugs" mafia; one lung-raining anchor, influenced by the man who has the "country" on the quick dial, erupts into "Mujhe drugs do! Mujhe drugs do!" "What do drugs do?" "Kahan hai humaara action hero?" he exclaims. It got me thinking: Where have I heard it before?
So the film features an unclear hero (more wicked than good), a homicidal 'villain,' and an equally terrible mainstream media – and little else. When I couldn't see a 'pattern,' I stopped searching and just let the movie wash over me. I was taken aback. Iyer pays special attention to both huge set pieces and minor moments, and he excels at creating tension. In the road rage sequence, for example, I had no clue whether Vicky was dead or alive until the very end. The film has a new background soundtrack that complements the pacing of the scenario. Rap sequences that are well-timed add to our interest. Sequences of action? Immersive, taut, and dynamic.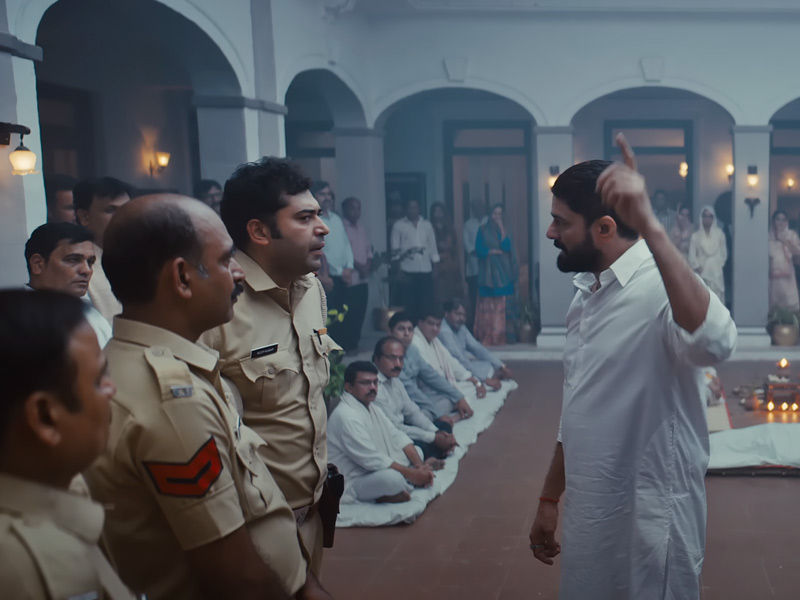 The filmmaking packs a lot into a few shots, thanks to Neeraj Yadav's clever writing. Above all, Iyer has created a film that is extremely impossible to predict. He can smell a potentially dull scenario a mile away and brings his A-game to the table to turn it around. Forget about conceptual underpinnings; this cinema is vibrant.
Above all, Iyer does not utilize humor as a formulaic beat. Because the movie is designed to be hilarious, you won't receive a (forced) gag at regular intervals. In reality, jokes vanish for extended periods. And when they do arrive, they are unique, timely, and amusing. The film keeps its wonderful unpredictability there as well. Akshay Kumar makes a brief appearance (where the actor plays himself and looks, after years, funny and real).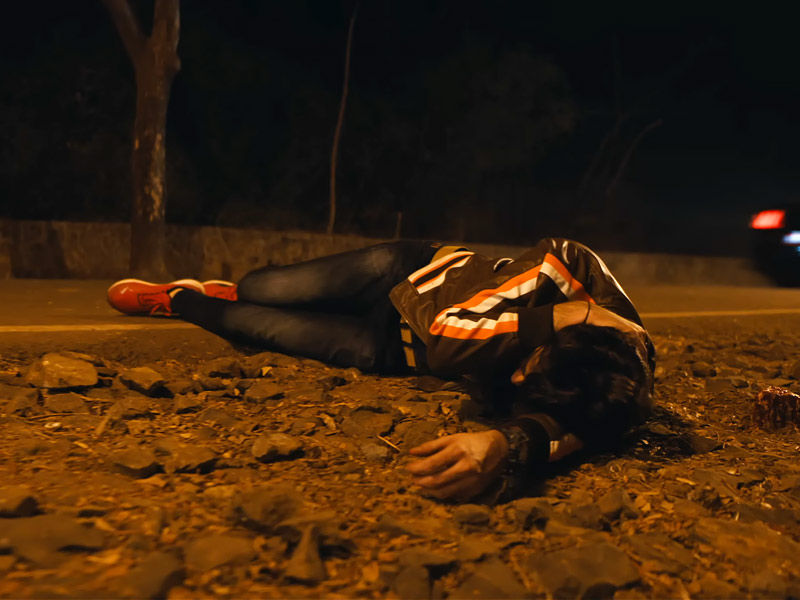 Maanav encounters Sai (Neeraj Madhav) in London, who works as a lawyer from 9 a.m. to 5 p.m., a chef for the next five hours, and undertakes "extracurricular activities" – including hacking for a charge – after 10 p.m. (Karl Marx would have approved.)
Sai, like every other Action Hero character, goes above and beyond his 'work obligations' by informing the criminals about Maanav in exchange for a large sum of money. (Ignore the line about Marx being proud.) This is how Masood Katkar (Gautam Joglekar) joins the picture as a mobster modeled after Dawood Ibrahim. Donning the seriousness of an experienced journalist, Masood frets about his 'fading relevance'. One of the funniest sequences I've seen in Hindi movies this year is a climactic debate between Maanav, Masood, and Bhoora.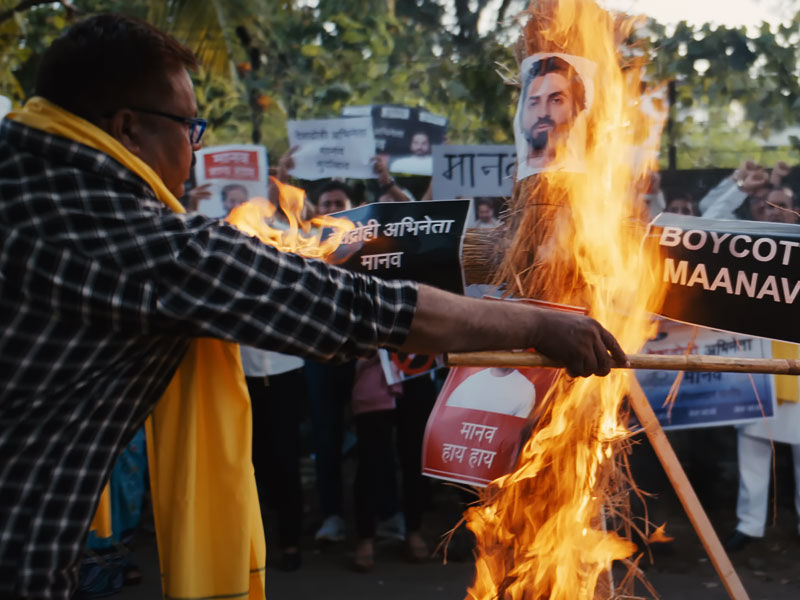 An Action Hero reminded me several times of Shahrukh Khan's Fan. Their ideas are essentially the same: A normal guy beats a Bollywood celebrity.
But, whereas Fan conveyed a one-dimensional tale about the current quo, showing the star as a "victim" and an audience member as insane, An Action Hero is far more difficult. During a battle scenario, Bhoora expresses a 'public as dictator' perspective, saying "we've made your stars do what we say," but as the film progresses, that becomes a throwaway comment.
Because the film eventually shows itself at the conclusion. The discourse grows more sophisticated; the personalities become sharper; and the reasons become more nefarious. The film spares no one, including – and especially – the Indian public and media's perplexed, powerless, and poisonous relationship with the celebrity itself. Anything more would ruin its beautiful final run, but I feel obligated to mention how An Action Hero views strong people: When they double down, the world praises them rather than punishes them. It honors them. Who is really dancing: the celebs or the audience? Who gets the option of choosing?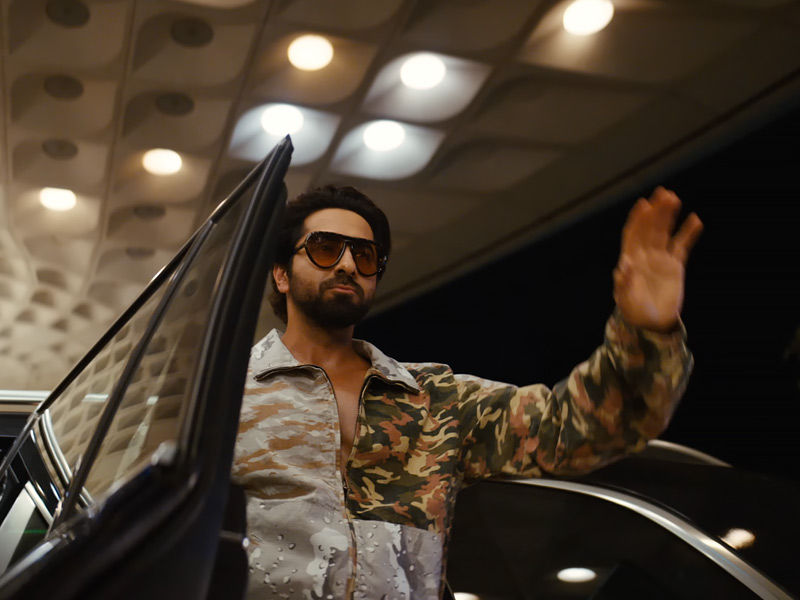 The voyage is complete, and the loop is closed. First, he was an actor, then a hero, then a celebrity, and last, God. A God who resembles a phoenix. Nothing matters: controversies, callousness, or crimes. Because this is life as if it were a video game. You always have several lives. A new level, a new image, and a new cause to be deified. The name itself gives a hint: Maanav. Or, as the rumor has it, Being Human.