Nicolas Winding Refn's latest project is Copenhagen Cowboy (NWR). The six-episode series is directed and written by Refn, with co-scriptwriters Sara Isabella Jnsson Vedde, Johanne Algren, and Mona Masri. Any NWR fan will immediately identify all of his characteristics, from Denmark's crime-ridden, sordid underbelly to our austere and frigid protagonist Miu, portrayed by Angela Bundalovic, taking retribution on those who have wronged her. The whole force of NWR at the most extravagant and creative moment in his career will be unleashed on viewers in this neo-thriller.
Copenhagen Cowboy's opening scenes set the tone for the entire series. The backdrop is filled with frantic pig squeals, the environment is gloomy and drab, and the only thing visible is a woman being strangled out.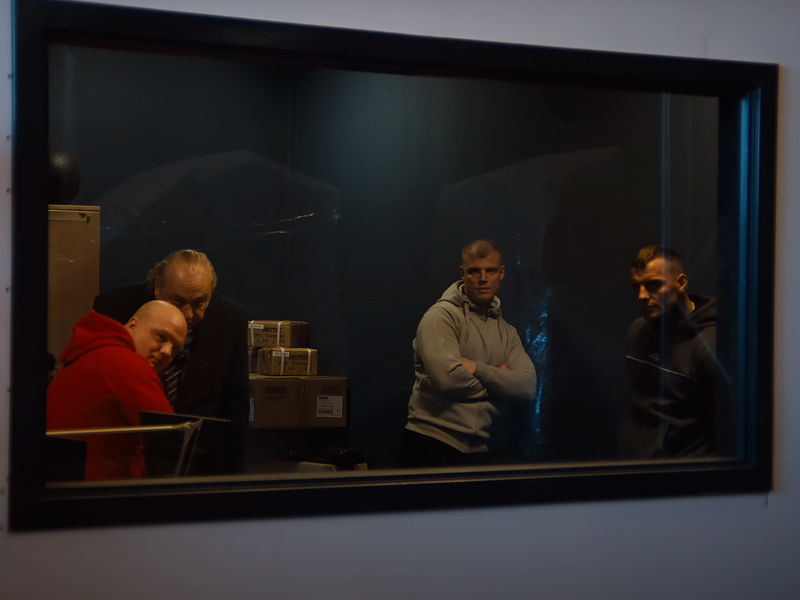 Viewers never see this woman's face in a succession of medium close-up images, only her struggle as her legs buckle beneath her, the flexing of the guy injuring her, and the inevitable fade to black. This power disparity between men and women is central to the plot of this drama. Women experience horrific abuse from loved ones, protectors, family members, and anybody in between, frequently in seclusion from the rest of the world, and NWR and co want to help. Miu, our protagonist, is a mute, androgynous, tracksuit-wearing vengeful lurker in Copenhagen's criminal underworld. 
Outside of her possessing a capacity to bring 'luck' into whoever holds her, there isn't much explanation for her origins. She exists just as a commodity. She's been bought, sold, and traded around to those who want to take advantage of her for selfish benefit. While Refn may have decided to focus on Miu's inner dialogue and journey away from abusers, he instead renders her tale distant and surreal. There are several sequences of Miu dressed in neon blues and reds infiltrating the homes of people traffickers, mobsters, brothel proprietors, and hitmen. Some males don't even have a human conversation, instead expressing themselves through pig squeals and screams, commenting on the selfishness and cruelty of their nature throughout the play, which can be rather unsettling at times.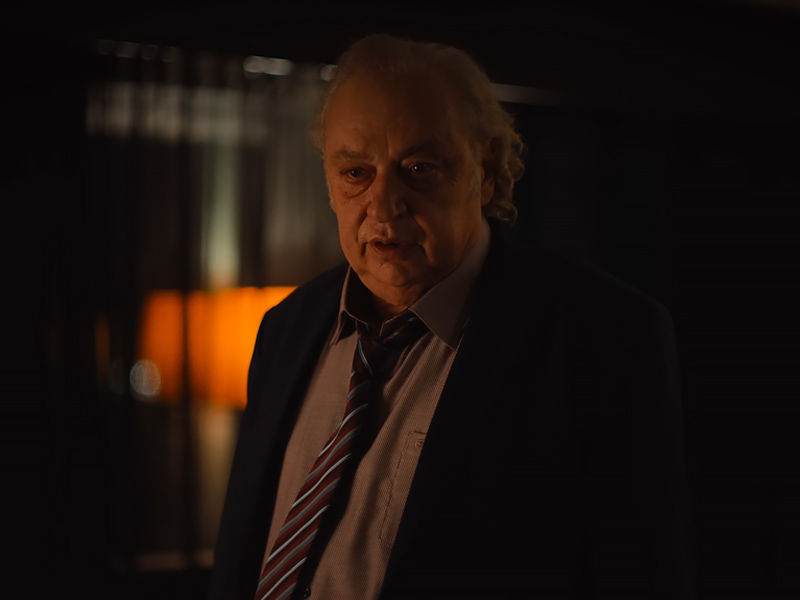 Long images of remote locations reveal how unsettling and horrific the brutality perpetrated on victims is. While some may find it unnecessary, it's impossible to look away from the graphic and concentrated moments of anguish because we know Miu, with her attentive eyes and sulking figure, is ready to strike them down. In my favorite representation of Miu as an angel of death, we wait for 3 minutes of quiet while she sets a lady on fire in episode two for running a prostitution ring out of her house.
NWR frames Miu from behind, with the brilliance of an entire home consumed in flames illuminating the tiniest semblance of a grin on our protagonist's face. She goes away, and the titles roll, with composer Cliff Martinez's operatic music dominating the picture, and you have to simply sit with the weight of the episode.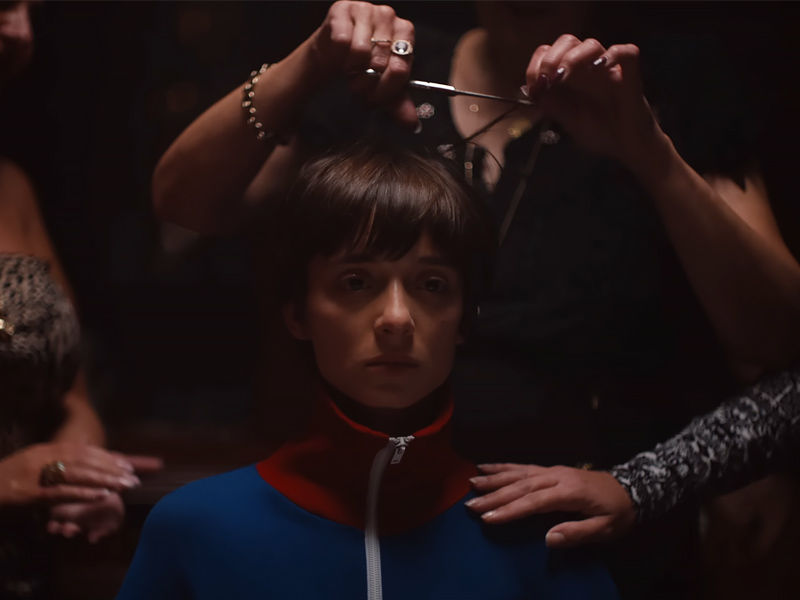 The remainder of Copenhagen Cowboy is quite similar. Miu is confronted with some of the world's most horrible monsters, and she must cope with them. If you want to binge-watch Copenhagen Cowboy, the lack of story development and sluggish pacing may be a hindrance. The remainder of the episodes, however, are loaded with enough spectacular and inventive camerawork to make up for it. Several spectacular 360-degree views follow the actors above as they move back and forth during heated dialogues, demonstrating NWR's mastery of suspense.
There are lovely set designs, such as in episode three, which examines the decadence and beauty found in even the most desolate of locations, such as old, flowery wallpaper, and frilly red cushions on a couch. Viewers notice this when the camera moves away from an enemy and fades towards Miu's face, which has dried flowers stuck to it and lavish gold cosmetics, and she contorts her body as if preparing to strike. It's lavish, lasting almost 3 minutes with no conversation, yet it elevates Copenhagen Cowboy and makes him feel worthwhile. Not to add an unexpected cameo by one of my favorite video game creators, whose involvement was a pleasant surprise.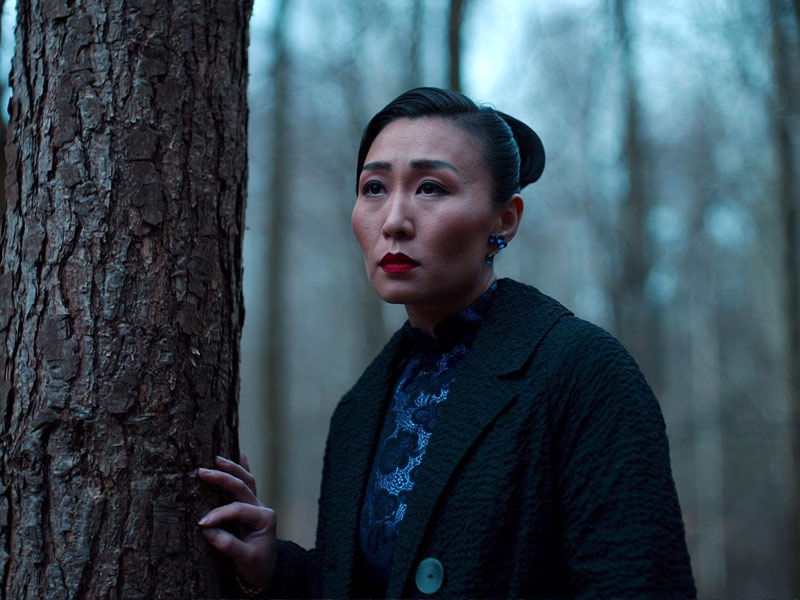 This is a slow-burning series that doesn't reveal much about our protagonist's background, motivations, or aspirations. Copenhagen Cowboy is a riveting six-hour journey into the necessity of violence and its effects. There is an emotional relevance to the way NWR makes viewers confront violence against women, crime bosses, sexual in nature, or violence for the sake of violence.
The concept of vengeance and empowerment is explored through Miu's plunge into retribution, but it remains distant and reserved for the dark crevices of the viewer's psyche, which can't help but be entranced by Refn's dreamy scenes. Copenhagen Cowboy is an engrossing and at times difficult to watch meditation of the neo-thriller genre with just enough fascinating commentary and magnificent images to stay with you long after you've turned it off. 
Copenhagen Cowboy is now available on Netflix exclusively.