Ayushmann Khurrana offers a brilliant performance that is distinguished by restraint, yet he never lets the attention leave him. Given the presence of Shefali Shah and Sheeba Chaddha in the cast, this is no simple task.
If not brimming with everything the doctor prescribed, Doctor G, directed and co-written by debutante Anubhuti Kashyap, is a cinematic medicine that, for the most part, works. The vibrant and energetic dramedy, which is playful and challenging without being frivolous, deals with themes concerning gender roles and expectations with a calibrated blend of candor and humor.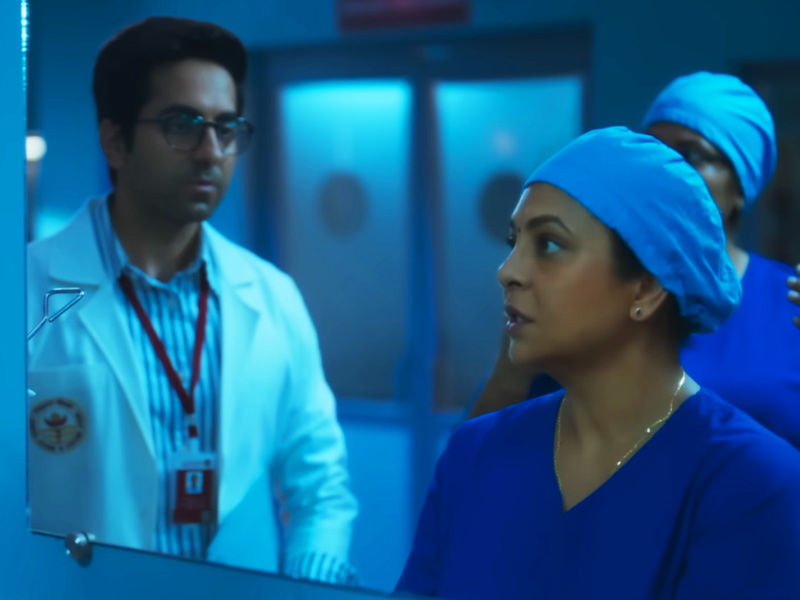 While Doctor G is another picture in Ayushmann Khurrana's carefully curated sequence of films dealing with thorny societal issues, it is far more than just a star vehicle. It not only deals with subjects that are rarely, if ever, addressed in Hindi cinema, but it also thrives on other notable deviations from the norm.
Dr. Uday Gupta (Khurrana) wishes to practice orthopedics, but because of his poor entrance examination score, he is assigned to the gynecology department of a Bhopal medical college and hospital. He reluctantly takes the position, expecting to utilize it as a temporary measure while preparing for another calculated shot at what he truly desires.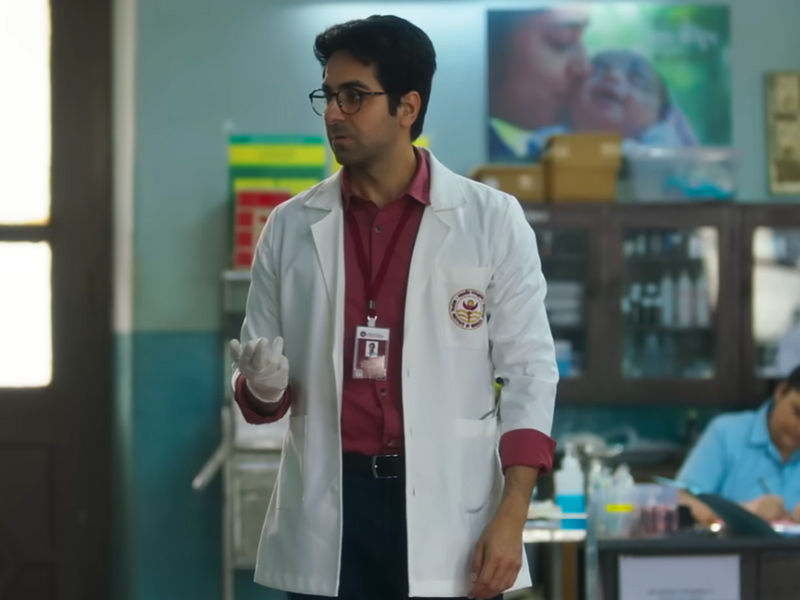 As the lone guy in an all-female area, Uday is up against not just a group of females who aren't in the mood to lay out the red carpet, but also his prejudices and reservations. Doctor G isn't your typical feminist film about women's emancipation.
It is a man here who needs all the help he can get to find his way around in a situation where he is on the receiving end.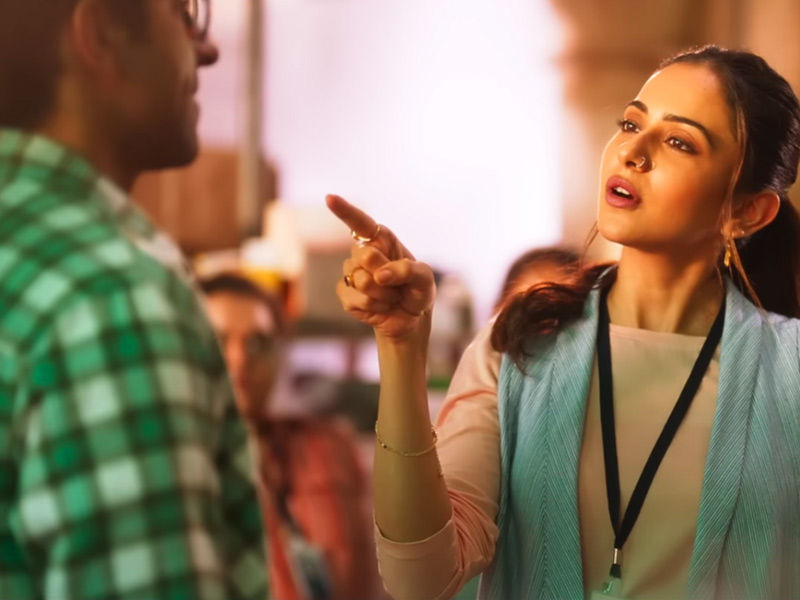 The film begins with a female character (seen just once) – Uday's dissatisfied lover – who speaks her opinion and takes a position without prompting or urging. She ends her relationship with him due to basic temperamental incompatibilities between the two. She resolves to go her own path, with no reservations or apologies. 
Surrounded by strong women who know what they want, Uday begins to realize the importance of 'empowering' himself with the appropriate ideas about masculinity and ambition, despite the first stumbles.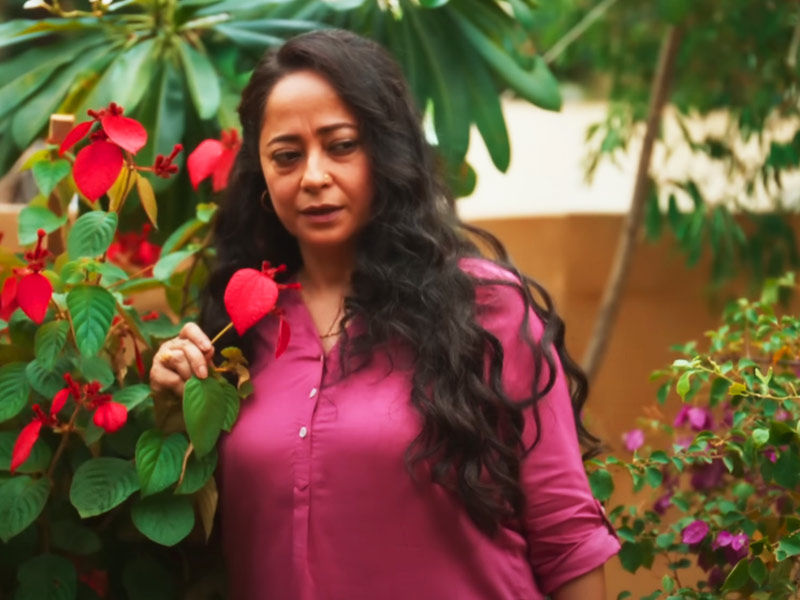 Women eventually assist him in disavowing outdated assumptions about what a guy can and cannot achieve. 
To begin with, Nandini Shrivastava (Shefali Shah), the director of the gynecology department of the Bhopal Institute of Medical Sciences, does not allow him any quarters. Neither do the other ladies in the department. But, as the male gynecologist tries to settle in amid the bustle and stress, he forms a romantic relationship with Dr. Fatima Siddiqui (Rakul Preet Singh), whose engagement is approaching.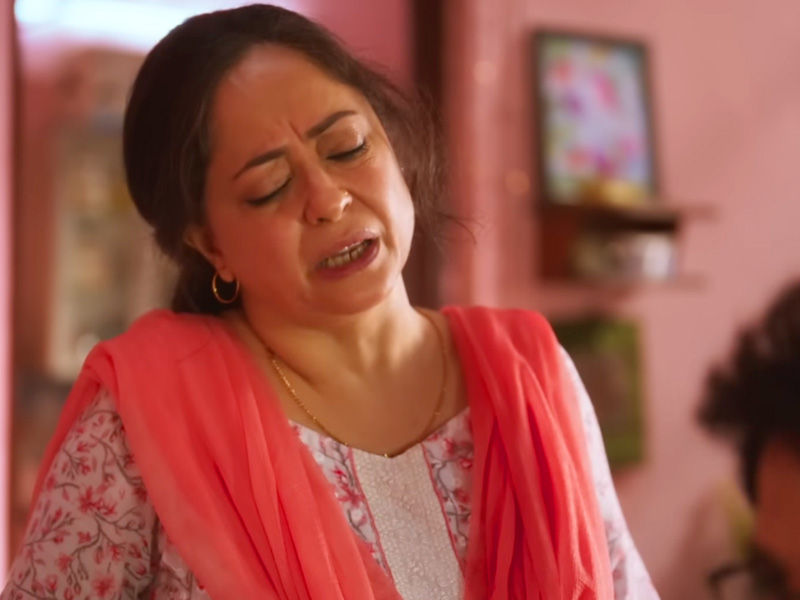 Doctor G isn't just about a guy who is continually accused of not knowing what women want, but also about the strong and independent women around him who give him enough to think about as he battles to overcome his entrenched misgivings. 
Dr. Uday Gupta is advised to distinguish between a male touch and a doctor's touch. For a man who has never felt the urge to disrupt the existing quo, this is easier said than done. He has been socialized to believe that only women can do gynecology.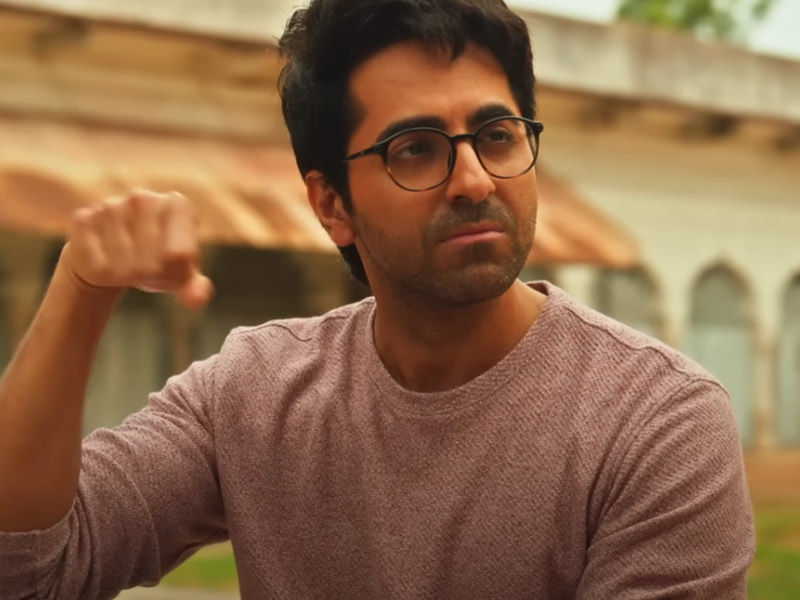 Doctor G is a delightful film that treats important subjects with the seriousness they deserve. The combination of comedy and socially inflected drama flows easily, due mostly to the quality of the screenplay and performances by a cast that is fully aware of the film's peculiar tonalities.
The Uday and Fatima case, for example, does not unfold as predicted. It is not a typical Hindi film romance, but it wends its way through a brief (and one-time) high, followed by difficulties that push the relationship in an unexpected route.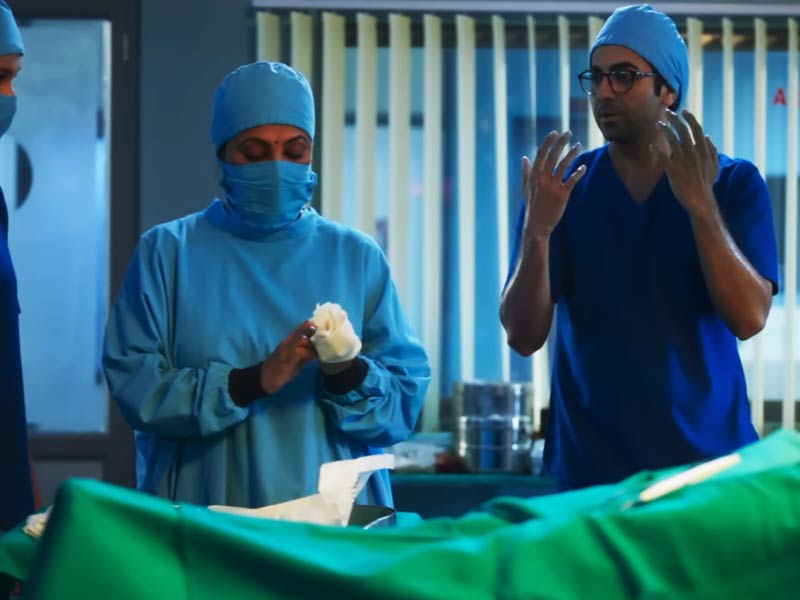 Uday's mother (Sheeba Chaddha), who lost her husband while pregnant, sets off a chain of events that forces the guy to work harder to comprehend and process his priorities and biases. 
Uday's mother, a single woman who is open about her wants, isn't ready to let possibilities pass her by merely because she is expected to live a staid, monotonous life and care for her only son's needs.
During an argument with her, Uday reminds her of the sacrifice he has made to be with her. He might have gone to Mandsaur, where an orthopedics department seat was open. But when his mother lists the things she has given up in life to raise him alone, Uday is stunned. 
His interactions with women teach him one or more lessons. But his friendship with the one guy he looks up to, his cousin and famed orthopedic physician Ashok (Indraneil Sengupta), sends him on a path that leads to him unlearning a lot and maturing into a more developed person than he has ever been.
The breezy quality of Doctor G's storytelling, which brims up with moments that vary between the humorous and the emotional, is its strength. It takes a serious turn in the build-up to the conclusion, and the tension rises noticeably, but the picture avoids shrillness and overt solemnity. 
Ayushmann Khurrana gives a brilliant performance distinguished by restraint, yet he never lets the limelight leave him. That is no simple task given that the cast includes Shefali Shah and Sheeba Chaddha, both of whom are pitch-perfect. Rakul Preet Singh is as compelling as a lady who is more than simply the hero's love interest.
Doctor G is an enjoyable comedy that manages to get a slew of vital issues over without losing its footing. Deep and verifiable segments carry the picture onward. Those that do not cause permanent harm. They add up to a film with contagious vivacity that also provides fuel for thought.