Everything Everywhere All At Once's sole predictability is its volatility. The immensely unique picture, written and directed by Daniel Scheinert and Daniel Kwan, together known as Daniels, single-handedly rescues the notion of the multi-verse from the executives at Marvel Studios.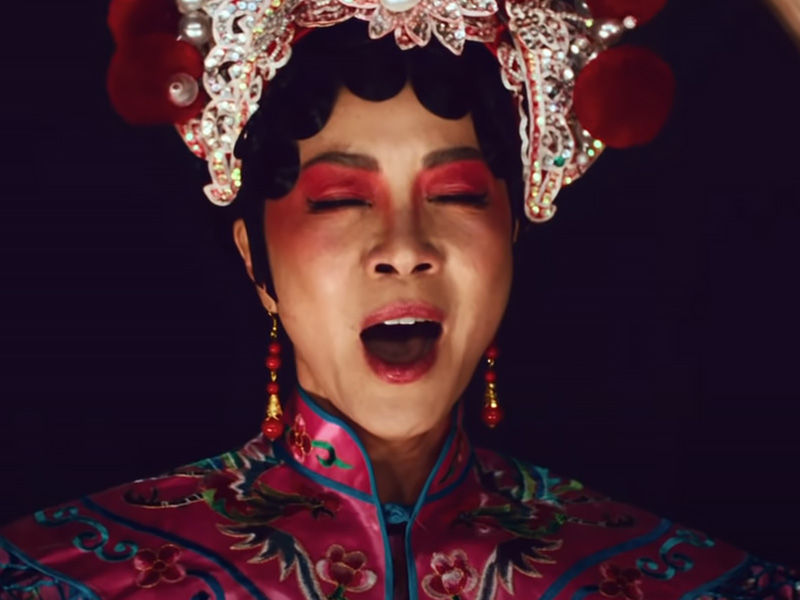 Evelyn Wang, the frantic Chinese-American laundry owner, is introduced to us during a brief respite before the storm (Michelle Yeoh). Waymond (Ke Huy Quan), her spouse, is seeking a divorce. An auditor wishes to examine their financial records. Joy (Stephanie Hsu), their daughter, is angry with Evelyn for not presenting her partner Becky to Evelyn's dictatorial father Gong Gong (James Hong).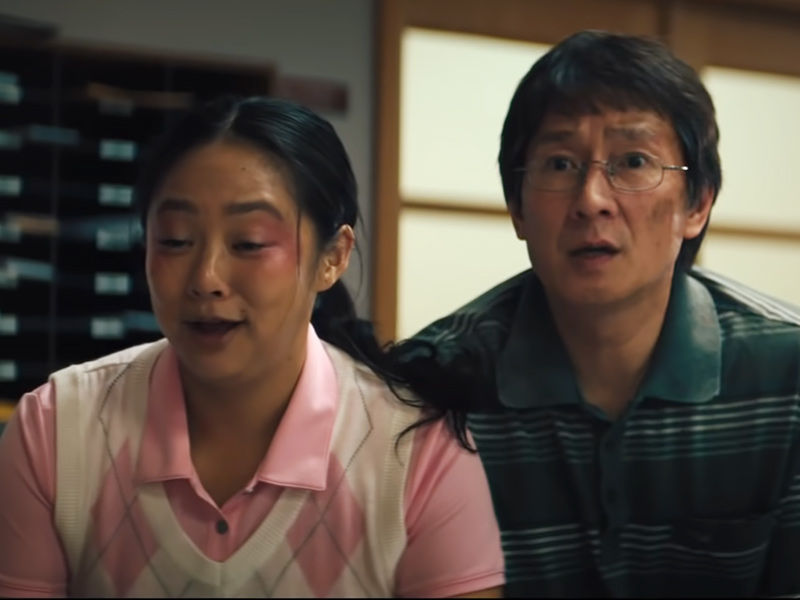 Deirdre (Jamie Lee Curtis), the auditor, turns out to be a tyrant. After being possessed by an avatar from a parallel dimension, Waymond exposes an entirely new side to himself. Before Evelyn can ask, "What is the Matrix?" she is swept into a mind-bending voyage across space and time, inhabiting many personas such as an actress right out of a Wong Kar Wai film, a chef, and a rock.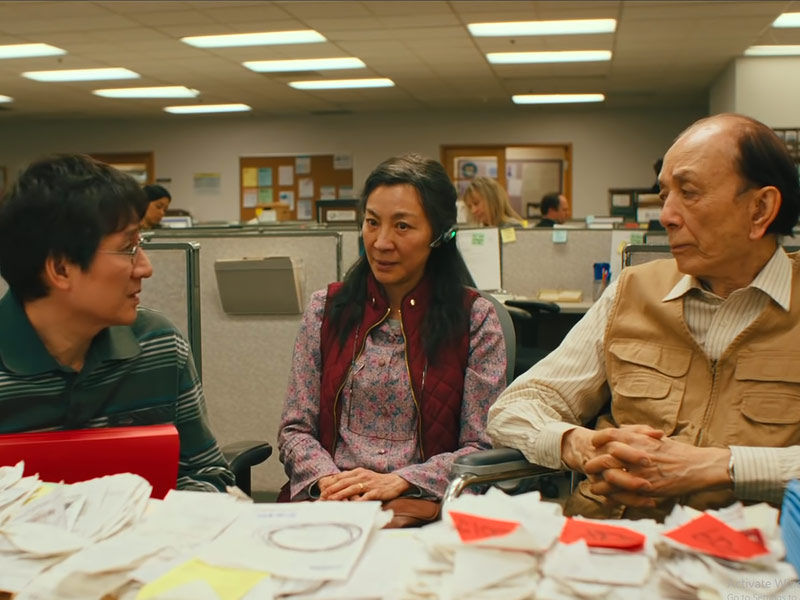 The question "What if?" haunts Evelyn as she meets her transformed daughter and husband across realities. Could Evelyn have made a better choice and had a different, more meaningful destiny? The Daniels conjure up an experience that is both wildly original and inventively wild, replete with visual fireworks but also surprising moments of tenderness, via the careful use of visual effects, clever tableaux, and basic editing and camera trickery.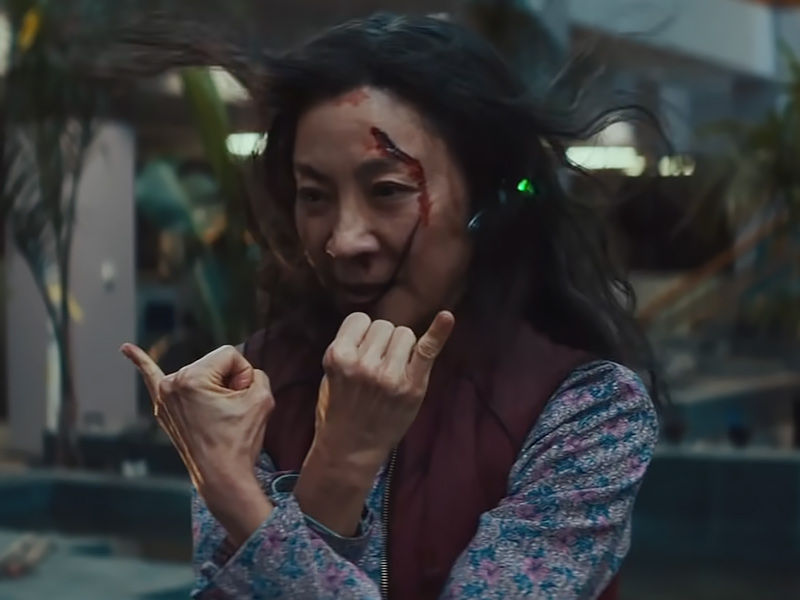 Everything Everywhere All At Once takes its title very literally as an extreme, hyperkinetic dramatization of everyday fears. Ke Huy Quan, who portrayed the stereotypical Short Round in Steven Spielberg's Indiana Jones and the Temple of Doom, personifies the film's adept portrayal of immigrant dreamers and the pathways they may or may not choose.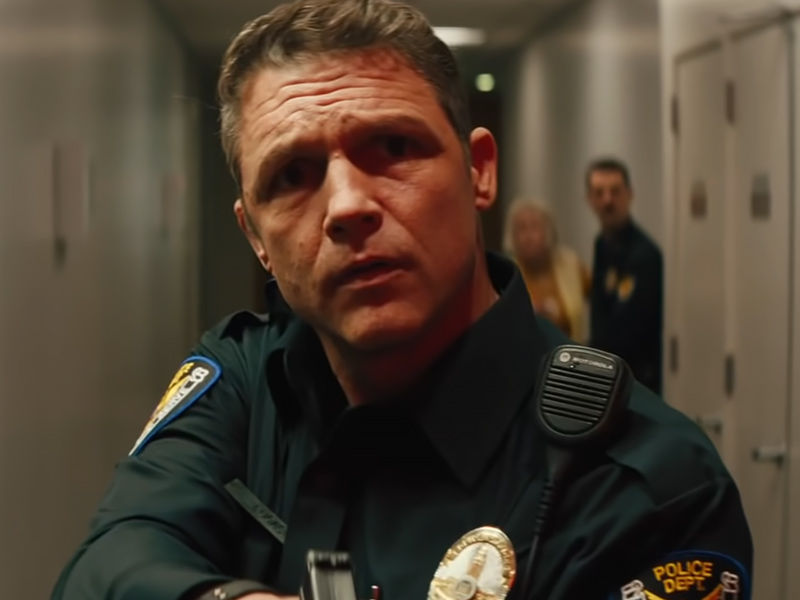 The performances are well timed with the Daniels' glee. Michelle Yeoh, in probably her most memorable role to date, is the backbone of a picture that hardly stops once it starts rolling.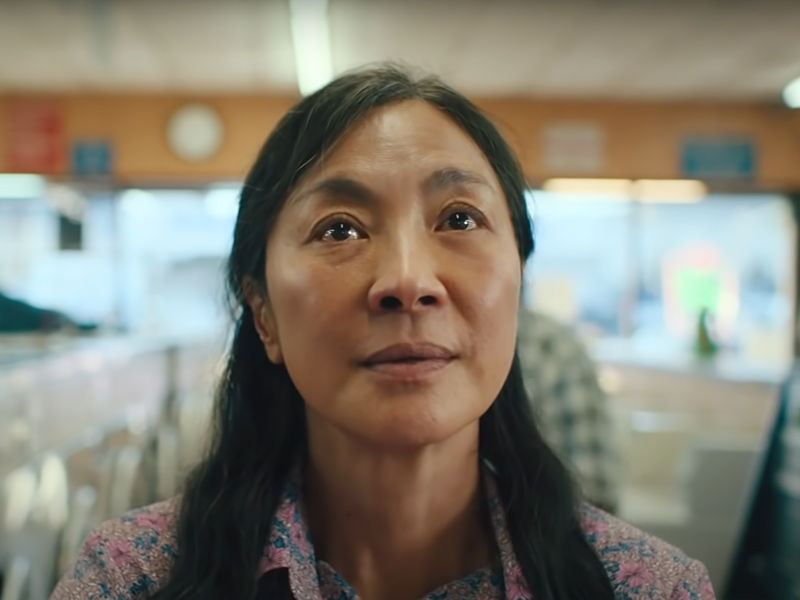 The Crouching Tiger, Hidden Dragon star is an enticing tangle of paradoxes, sometimes mocking the gnomic martial arts roles she has played throughout her storied career. She's brilliantly supported by Ke Huy Quan, who easily shifts between a dweeby spouse and passionate warrior, and Stephanie Hsu, who plays Evelyn's gloomy daughter and deadly opponent. Jamie Lee Curtis is also hilarious as the petty auditor Deirdre.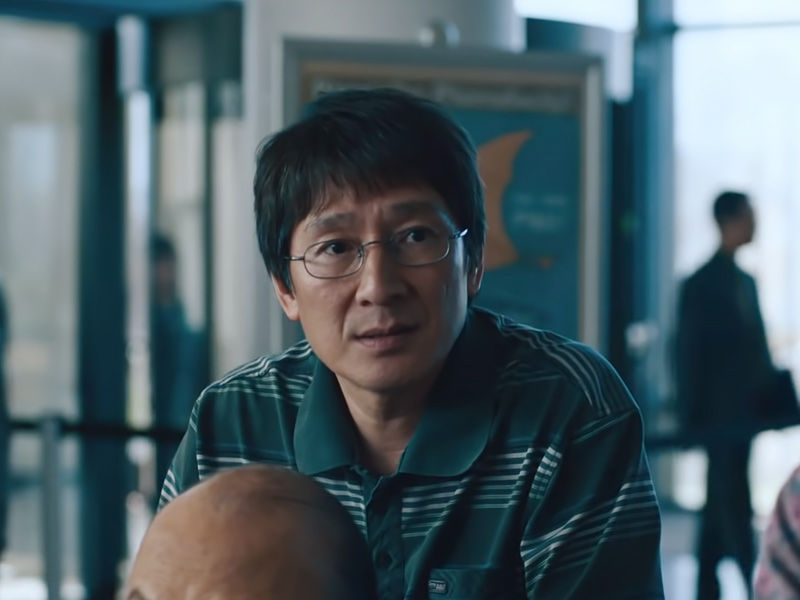 It can be difficult to keep up with anything the Daniels (who made their debut with Swiss Army Man) throws at us. The film is exciting yet tiring, almost always frantic, and hysterically humorous but never cynical. The middle sections can cross the eyes.
That is until the Daniels rearrange the particles for a long finale that puts the surrealistic head trip back on track and then right into moist-eyed astonishment.