The thing I like best about Diane Morgan's Philomena Cunk character, which debuted as part of Charlie Brooker's Weekly Wipe current events mockumentary series, is that you don't need anything else once you have a character named Philomena Cunk.
With an unnecessarily flowery first name and a wonderfully concise surname name that has several comedic "K" sounds and will always be next to a slightly banned — less so in the U.K. — nasty word, it's a superb comedy character appellation.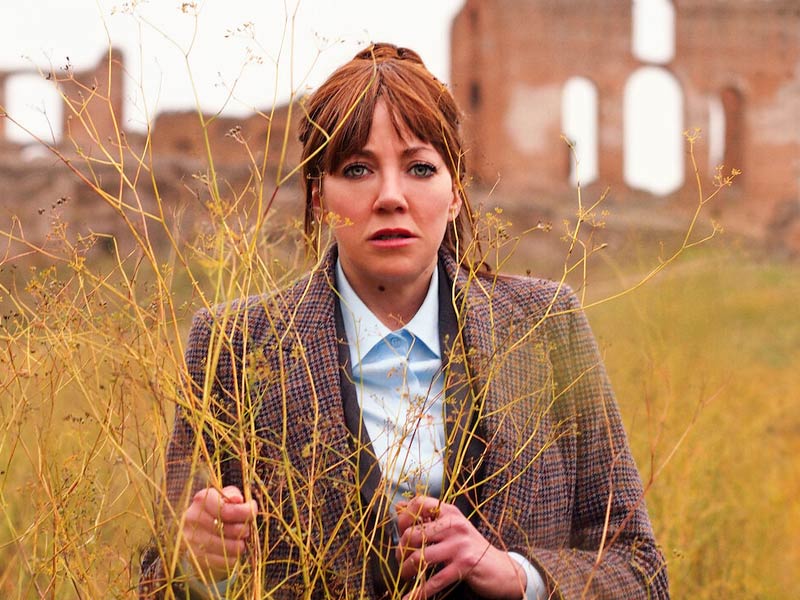 Then there's the genuine character. Cunk was originally introduced as a dim-bulb interviewer/commentator in three- to five-minute episodes marked by her ignorance and sloppy investigation. However, the character and premise were expanded upon in a series of half-hour specials, followed by the BBC Two series Cunk on Britain. Cunk on Earth (another BBC Two debut) has now enlarged the character so well and made her so personable that the new program is heading to Netflix for worldwide viewers who may have missed all of her prior iterations.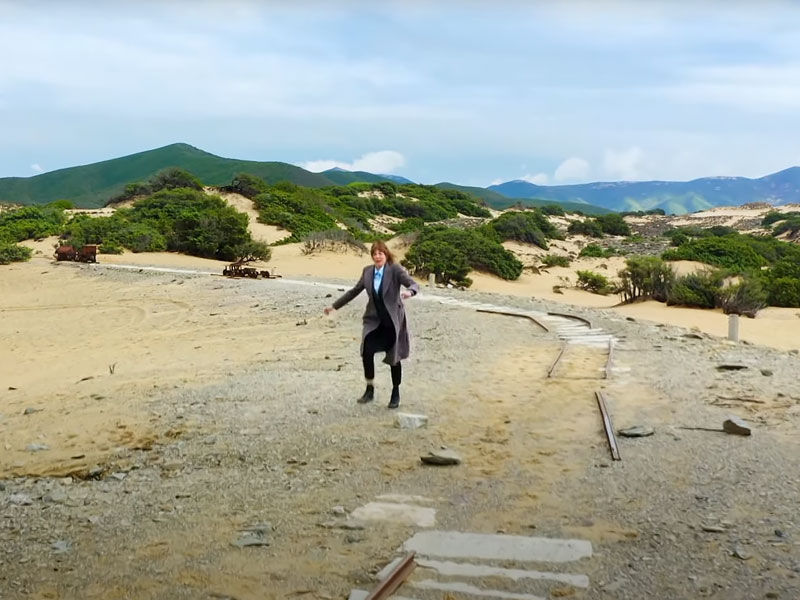 Sure, you can see most of Philomena Cunk's earlier TV appearances on YouTube before Cunk on Earth, or you can watch them after Cunk on Earth. But it doesn't really matter because Philomena Cunk has become progressively humorous as Brooker and Morgan have used her, which is unusual when it comes to the development of initially one-note characters. And they've done it without jeopardizing the character's mockumentary essence.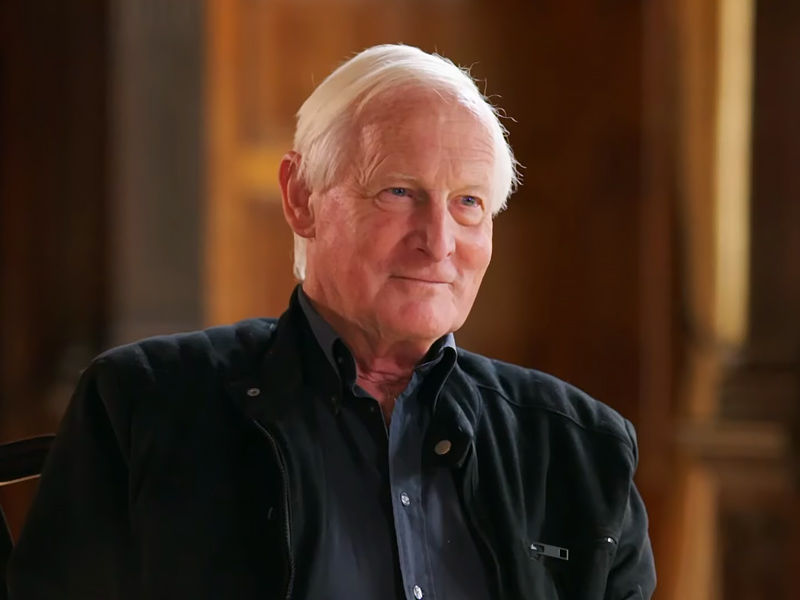 Cunk on Earth, with five half-hour episodes, is a dependably dry, frequently amusing sitcom that combines high and low comedy at breakneck speed. The punchlines don't always connect — in part due to inconsistencies in how the character has grown — but don't be concerned if one comment feels too glib or one target feels too on the nose. Philomena Cunk will go to the following chapter. I darned if I wasn't seeing hints of genuine feeling and depth toward the end of these episodes. Philomena Cunk will be made into a genuine person!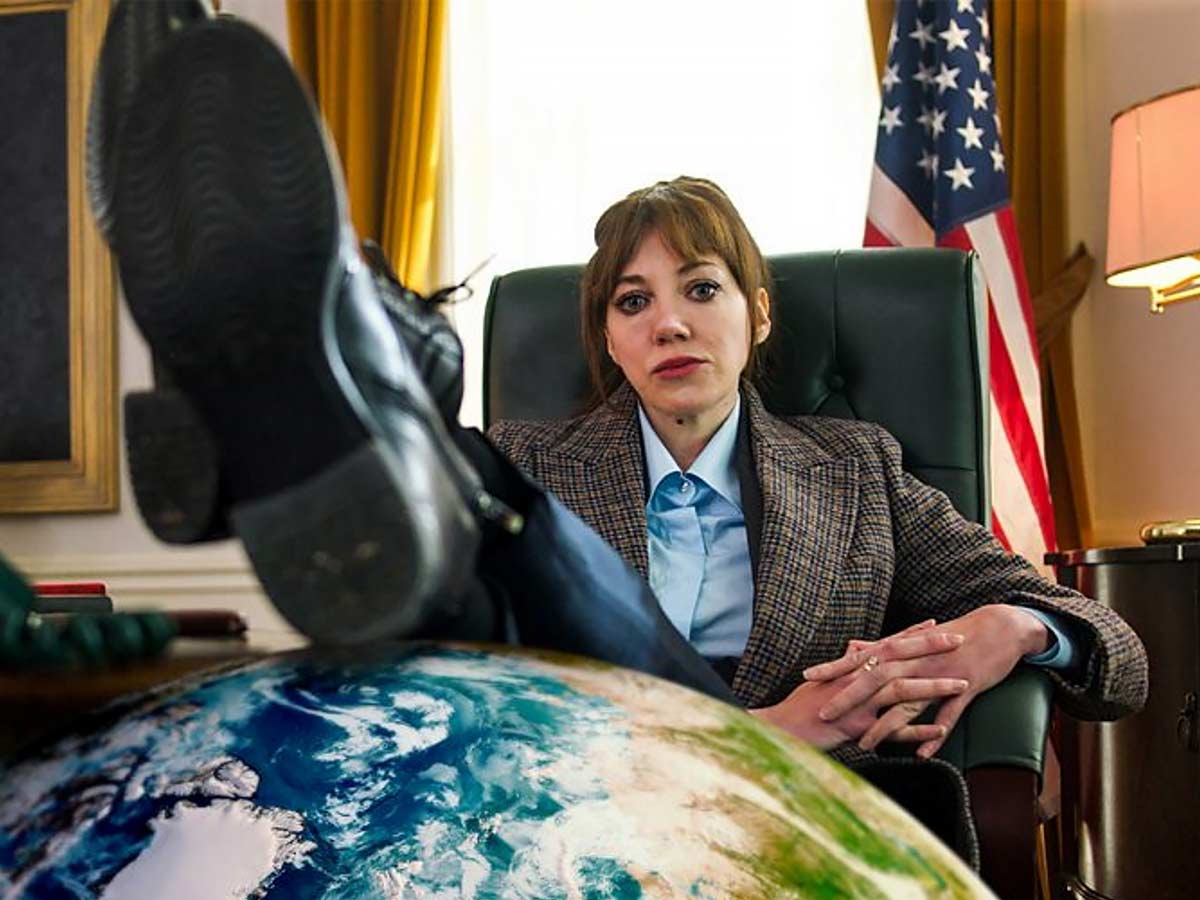 I wasn't joking about Cunk on Earth's speed. The documentary-style series covers the entire history of humanity, from the first Homo sapiens — "We often assume early men were stupid, because they had big eyebrows and said 'Ugg' " — to ancient civilizations to modern religions to the Dark Ages and the Renaissance to the global expansion of Western civilization to the Industrial Revolution to twentieth-century wars and twenty-first-century technology. Because there is so much information, Cunk on Earth feels a little more shallow than Cunk on Britain, which has flashes of exploring depth. But it doesn't mean there aren't joys to be found when Philomena Cunk sets off on an exploring adventure.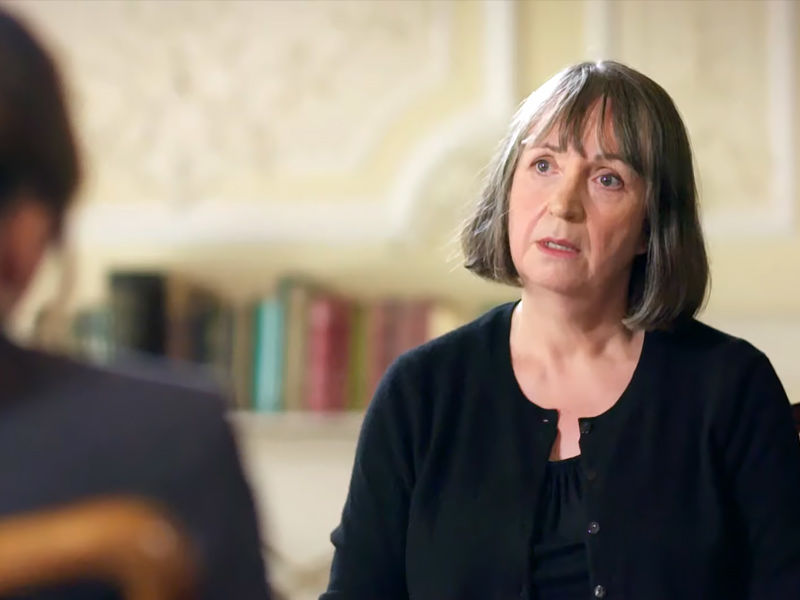 The conceit casts Cunk as a sort of dead-eyed David Attenborough, traveling the world — possibly for real, possibly just for greenscreen — and speaking with highly decorated experts about all the most important things related to civilization, such as whether early humans had the same number of holes as we do, why society tends toward violent conflict, and the enduring pleasures of Technotronic's hit "Pump Up the Jam."
Morgan, who you may recognize from Ricky Gervais' After Life, is a strong performer with a wide range. She's purposefully subtle and even boring, but if the scene calls for it, she can execute a pratfall down a sand dune or get struck in the head with a wooden plank carried by a Jesus imitation. The writing team, led by Brooker, gives Morgan silly nonsequiturs and ridiculous mispronunciations — I'm still giggling at her pronouncing "Bible" as "Bibble" — but there's a complicated, often casually tossed-off joke structure to her prattle, such as praising the smartphone as "incredibly advanced and yet at the same time so simple a child can make one."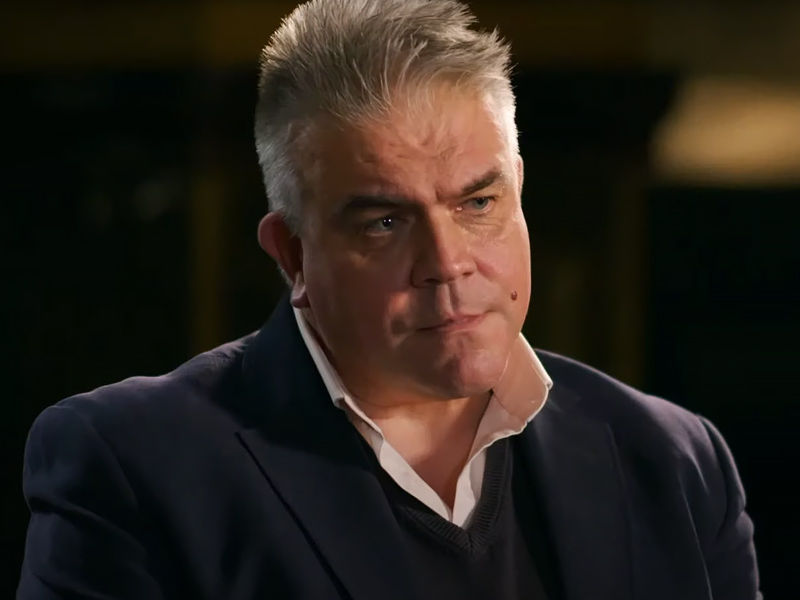 I'm not sure Cunk's Marxist-adjacent skepticism — she's especially cynical about the expanding American empire — aligns with the character as much as it does with Brooker's worldview, nor do I fully buy Cunk's existential pain at learning that Laika, the first dog in space, died while up there, but these are details that give the character nuance and serve as a reminder of how good and full a performance Morgan gives. It's in the manner of David Brent or Stephen Colbert — the guy from The Colbert Report, not the real guy — obliviousness.
Cunk's interviews with academics are at their best, when she gently, if rather indifferently, asks various Cambridge and Oxford educators questions like "Why do humans need to believe in something larger than ourselves? Is it to make us feel less chubby?" or "Why does civilization feel the need to build murdering machines like this? And could you keep your response to a sound-bite length?" Whether or not the experts know what they're going into — some have previously been Cunk resources, while others are utilized in numerous chapters of this series — they mainly strive to deliver minor educational highlights to counteract their interviewer's inevitable uncertainty. Cunk on Earth won't teach you much, but it will teach you some facts and historical connections.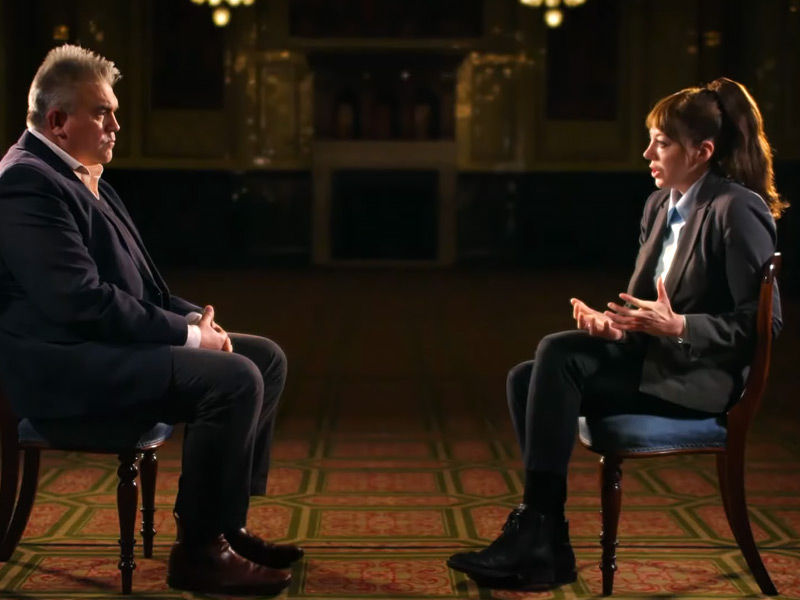 The finest interview participants can even uncover academic depths in the most ridiculous Cunk questions, which upsets Philomena Cunk, making her even more amusing. When an interviewee takes the time to express worry for Cunk's ignorance rather than simply simmering displeasure or exasperation, it's possibly more than she deserves, but it's certainly what we, the viewers, deserve.
Cunk on Earth tries to stretch out in style on occasion within the format notion of Cunk being a landmark documentary presenter on a landmark documentary.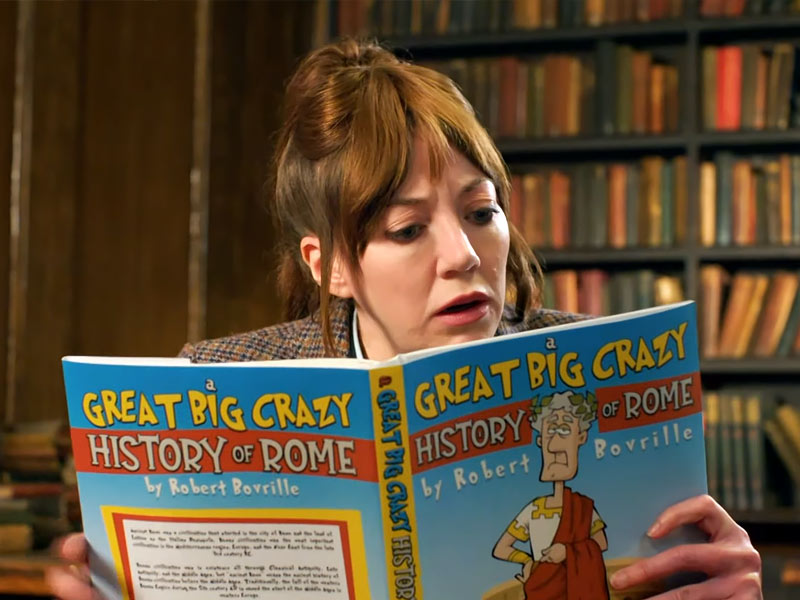 I won't disclose a pretty humorous faux commercial from one episode, but it made me laugh a lot. The program on religion and the Dark Ages culminates with an oddly inventive one-woman fantasy scenario. A few tiny flourishes fall flat, but they don't stay long.
It's largely entertaining to watch Brooker and Morgan figure out what new and interesting things they can do with this character. Cunk on Earth serves as a no-context-required introduction for American consumers. Worst case scenario, it's always amusing to say "Philomena Cunk."