Aasmaan Bhardwaj's Kuttey is a stylized, sly, and politically-inflected parable about a world on the verge of collapse. It's a little uneven and unable to shake its Kaminey hangover, which is unavoidable because the twisted, blood-soaked thriller is produced, co-written, and scored by Vishal Bhardwaj (to be precise, a hand-grenade).
Kuttey periodically tempers its searing speed with numerous time overlaps and dramatic perspective switches, coming near to becoming a meaningful remark on a cosmos turned upside down by human avarice, perfidy, and desperation. Its comparisons for this purpose are based entirely on the behavior of animals in the wild.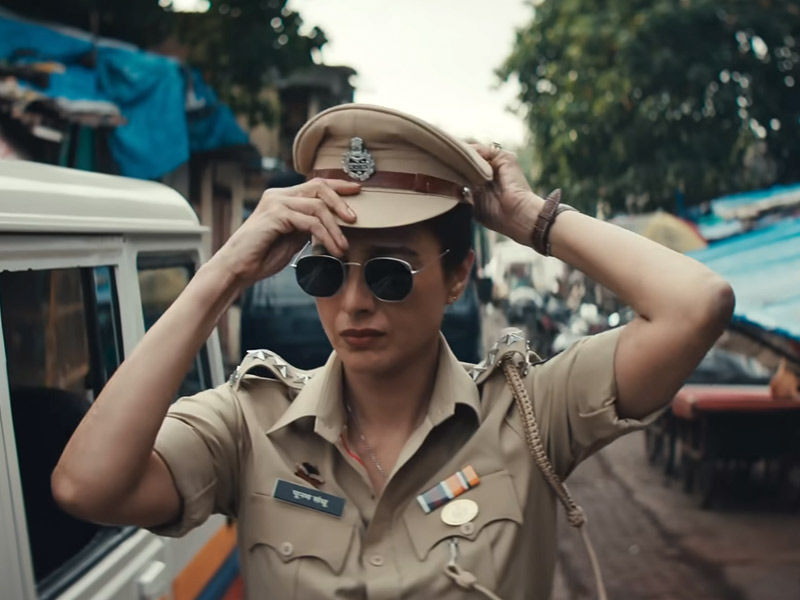 The first-time director co-wrote the screenplay, which employs wicked humor and relies on an ensemble cast that revels in digging their teeth into the dark material to expose all the ugliness hidden behind the smokescreen of nationhood, the lip service to law and order, and the status-quo bulwark that people in power seek to protect at all costs.
Kuttey poses a tangential question: whose nation is this, and who are we attempting to protect it from?
A detained Naxalite states when an officer asks whether she is fighting for independence from the nation that she is fighting for: This nation does not belong to you and your master alone; it is also ours.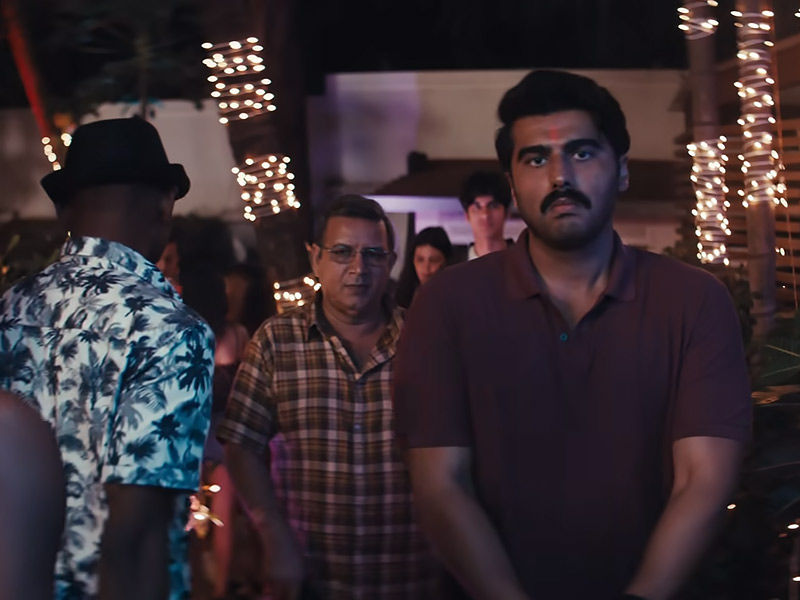 She continues: Since you chose to call my abode a jungle, the laws of the wild apply here: kill or be killed. That is precisely what the protagonists in this film attempt. With a shrill snarl here and a stinging bite there – Kuttey's punches are undoubtedly uneven in terms of power – the film depicts a fast-paced tableau of deceit and sabotage in which no one has a hope of wresting permanent control of the spoils of war.
Sharafat ka zamaana hi nahi raha, saare ke saare kuttey hain yahaan, someone adds, alluding to the crooks and charlatans, a trio of dishonest cops, and a couple of young lovers who rampage through a 112-minute film divided into four segments separated by a prologue and an epilogue.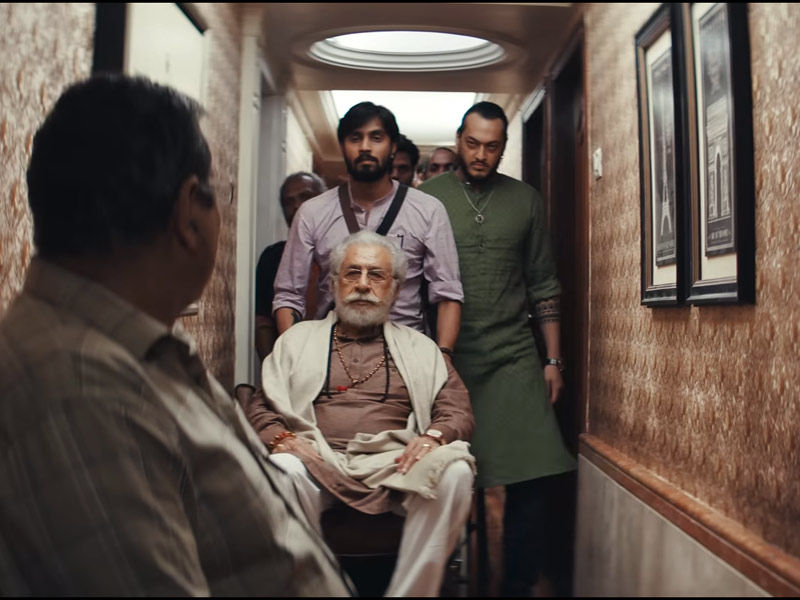 The prologue takes place in 2003. Laxmi (Konkona Sen Sharma), a Maoist detained at a police outpost on the outskirts of a forest in Maharashtra, gives a bomb to a policeman (Kumud Mishra), who has been constrained to faithfully serve his master until the arrested renegade impresses on him the value of azaadi from unquestioning loyalty to the powers that be. She urges the man in uniform to use the grenade when circumstances force him to the wall. Her handout follows a tale she tells about a lion, a goat, and a dog to demonstrate the benefits and drawbacks of freedom and servitude.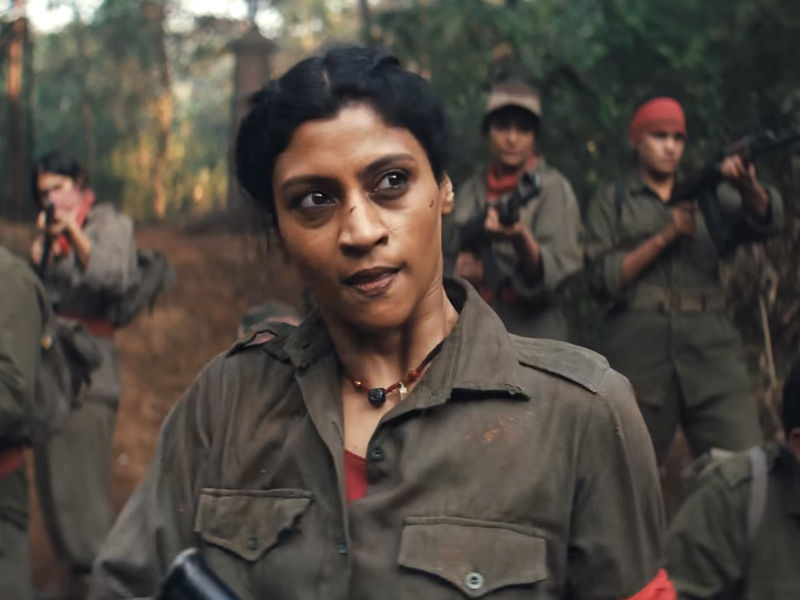 Thirteen years later, and here is where Chapter 1 begins, the bomb in the cop's custody serves as a deterrent on moments when things threaten to snowball as the protagonists careen through maddeningly unpredictable scenarios that cause interminable mayhem and bloodshed.
A vehicle is on its way to carry a large amount of cash to ATMs in and around Mumbai. In doing the bidding of an aged, wheelchair-bound, and vicious criminal boss Narayan Khobre (Naseeruddin Shah), the officer with the hand grenade and a knavish sub-inspector Gopal Tiwari (Arjun Kapoor) have landed in deep danger.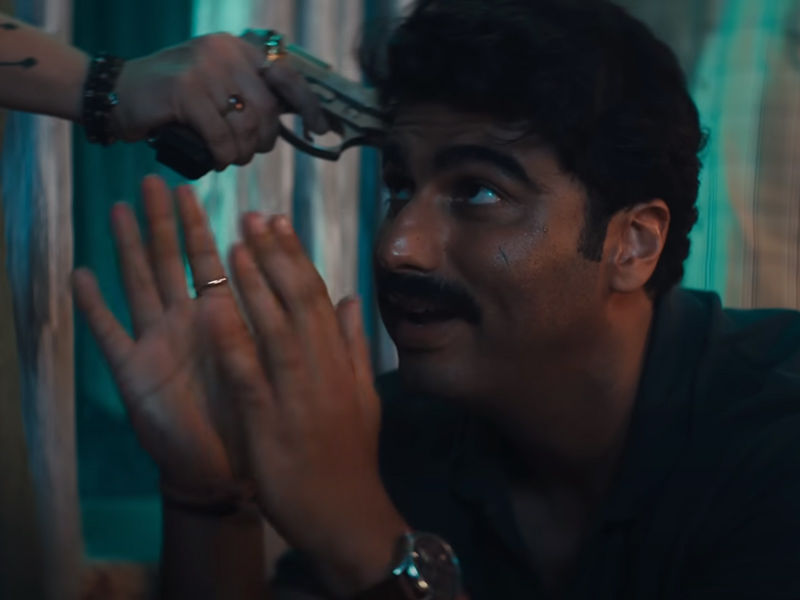 They make a deal with another cop, Poonam "Pammi" Sandhu (Tabu), who tells them a narrative about a male scorpion, a frog, and a river that separates the arachnid from its lover. The story provides the title for the film's epilogue, Mendhak aur Bichchoo, and takes the storyline to the point where the underlying metaphor about a broken world achieves its logical conclusion.
Pammi and Gopal go after the well-guarded cash van, but it soon becomes clear that they aren't the only ones interested in the wads of money notes on their way to various locations across the city.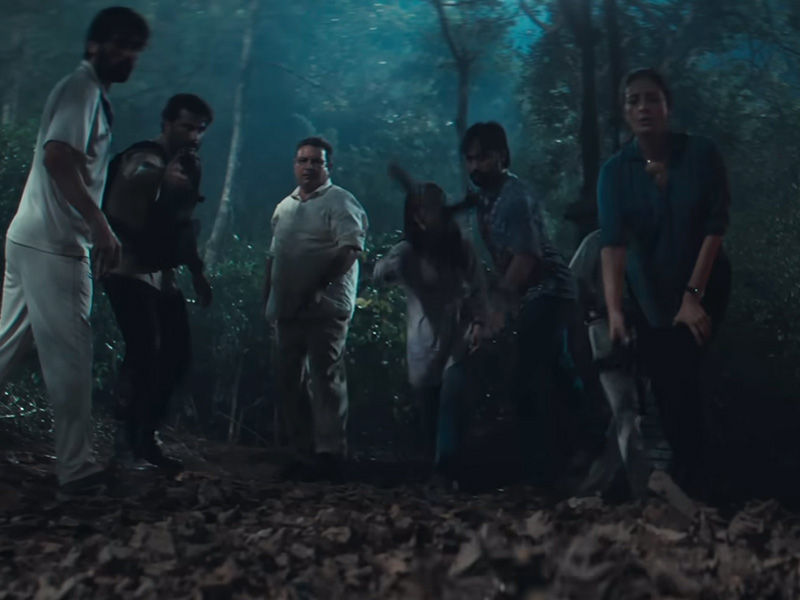 Lovely Khobre (Radhika Madan), the mafia don's daughter, and Danish (Shardul Bharadwaj), her father's factotum, are among the main characters in Kuttey. The pair designs an escape from the confining universe in which they are bound.
A hidden love affair, especially one that defies numerous divides, signifies significant peril given the dishonest and hazardous surroundings in which they dwell. Fear, on the other hand, is the last thing on the young couple's mind. The twosome, like the Maoist in the prologue, feels that dying for love and liberty is preferable to living in a world without freedom.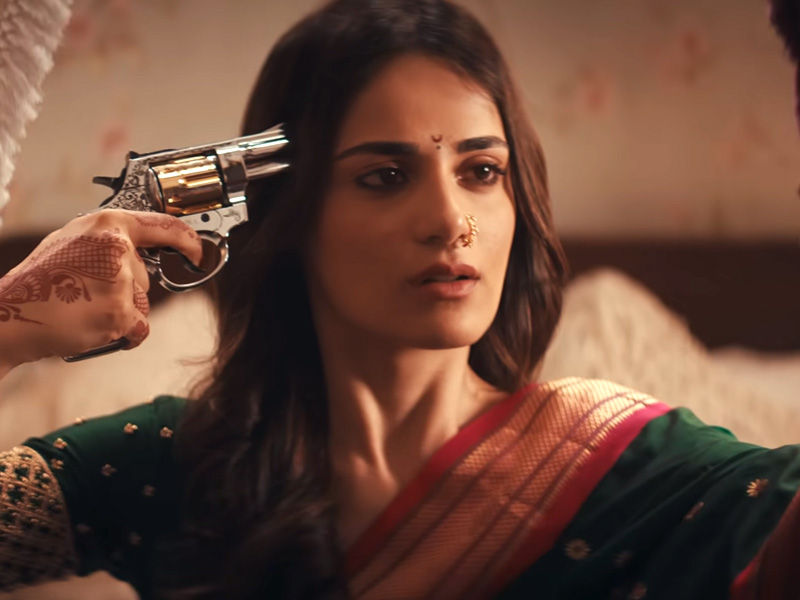 With everyone actually shooting for everyone other, the finale of Kuttey takes place in a dilapidated structure in the middle of nowhere, a God-forsaken location where law officers, lovers, lowly henchman, and armed political rebels are crowded together and permitted to shoot one other.
This is what the world has come to, and Kuttey goes to great lengths to demonstrate the absurdity of trust and devotion when all anybody can do is dodge gunfire. Can anybody ever triumph in unsavory fights like the ones Kuttey swirls around? Almost every scene in the film answers that question loud and clear.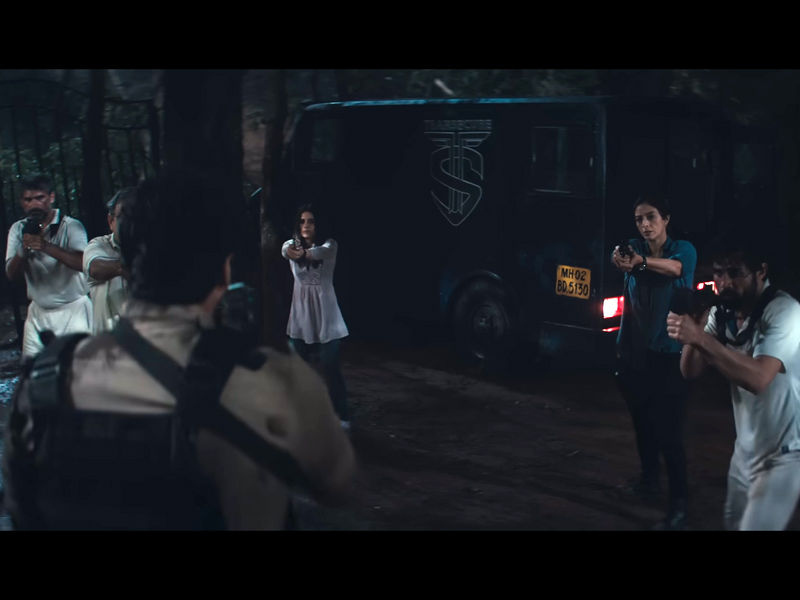 Kumud Mishra provides admirable backing for Tabu, who gives another flawless performance. Arjun Kapoor, Radhika Madan, and Shardul Bharadwaj keep up with the fast-paced story, while Naseeruddin Shah and Konkona Sen Sharma make the most of their limited parts.
Kuttey is a movie that does not bark up the wrong tree.