After a few difficult years, one could make a persuasive case that broadcast humor has returned. We've got an awards juggernaut (ABC's Abbott Elementary), some relatively large hits (NBC's Night Court, CBS' Ghosts), and a solid lineup of above-average relative newbies (including NBC's American Auto and Grand Crew). It's plenty to restore your faith in the format.
On a practical level, what does restored confidence get you? How many episodes does it buy you when your friendly local television reviewer tells you that a new comedy with a hugely promising ensemble is doing something fascinating, something with true potential… but that to reach that potential, you have to go through at least three or four episodes that I'd (gently) describe as unamusingly generic and inconsistent in tone? Do we give the creative team credit for seeing that modifications were needed and implementing them now that broadcast TV comedies are excellent again? Is it too much to expect in a world where there are plenty of better options?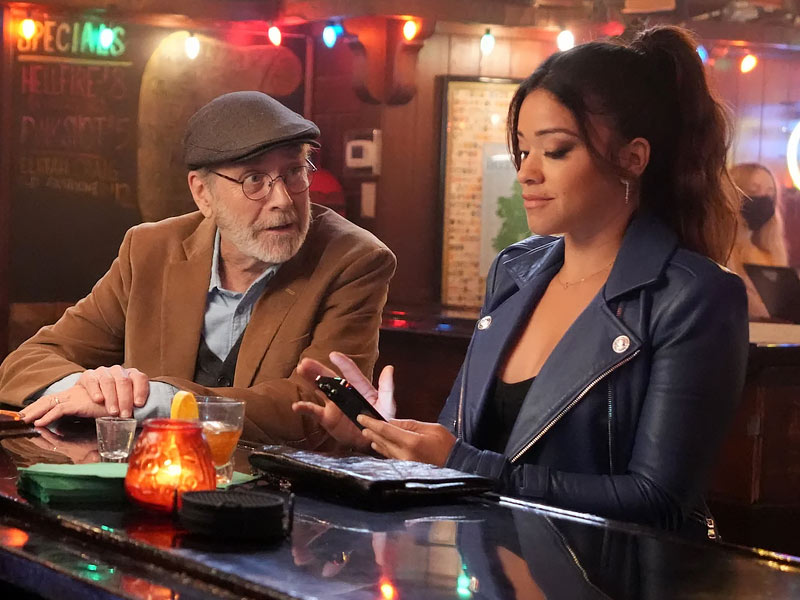 Not Dead Yet, adapted by David Windsor and Casey Johnson from Alexandra Potter's novel Confessions of a Forty-Something F**k Up, stars Gina Rodriguez as 37-year-old Nell, who had a promising journalistic career at the SoCal Independent but left everything to pursue a man to London. After the relationship ends after five years, Nell goes to California and takes the sole position available at the publication, writing obituaries. The newspaper still houses her best friend Sam (Hannah Simone) and likely second-best buddy Dennis (Josh Banday), but it's now overseen by the publisher's snobbish daughter (Lauren Ash's Lexi).
Nell believes that everyone has moved on and that she must start afresh. She's a bit lonely, she drinks a little too much, and she's having trouble finding inspiration. Until the person, she's remembering (Martin Mull's jingle writer Monty in the pilot) appears as a ghost. Soon, ghosts begin to visit Nell — once every episode — to help her write, introduce her to new friends, and provide her with vital lessons from their lives. Other early ghostly visitors include socialite Brittany Snow and motivational writer Mo Collins.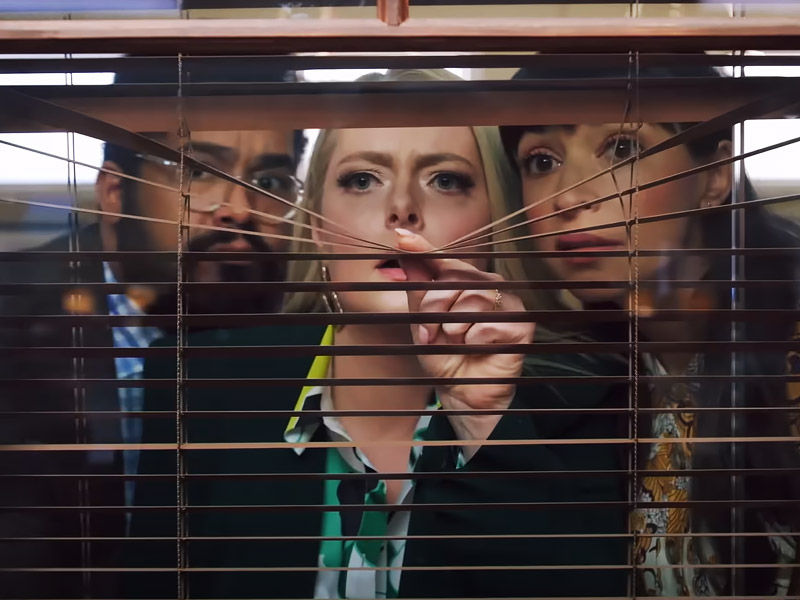 This establishes Not Dead Yet as a low-stakes office comedy entry in the tradition of series in which a protagonist utilizes a supernatural skill to solve murders — although in this instance, the secrets of her own life are at risk (and how to find a good lede for an obituary). Nell earns a job by writing about the dead, but who will teach her how to actually live? Yes, this may be a Vocational [Double] Irony Narrative.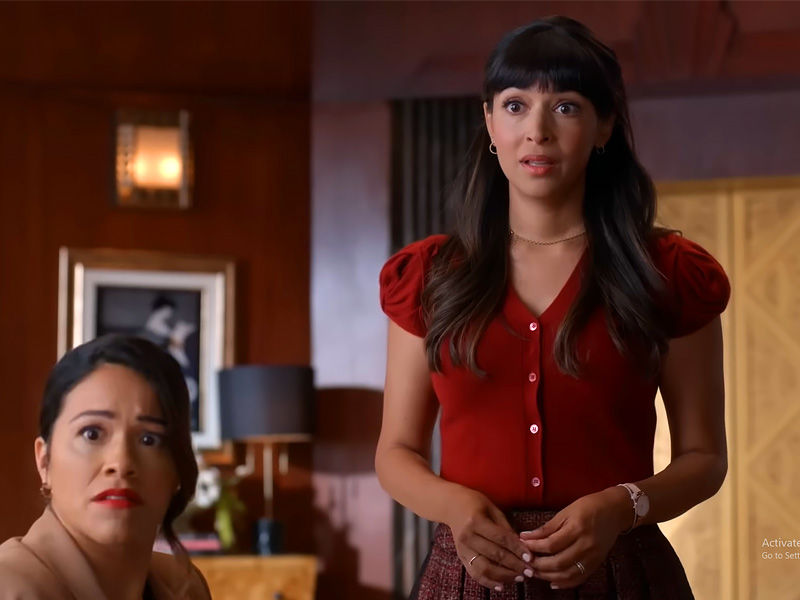 My first thought was that this would have worked better as an hour-long broadcast dramedy — picture Pushing Daisies without the whimsical inspiration, or iZombie without the zaniness — rather than a single-camera production, which leaves everything looking hurried and thin. While the episodic guest stars occasionally get to perform mildly humorous things, identifiable punchlines are few and far between, and their ghostly prominence leaves even less room for the supporting ensemble of scene-stealers in a 21-minute format. The B-plot, for example, is an episode in which Sam teaches Dennis how to shoot a small basketball. I haven't even mentioned the randomness of Nell's new friend in the pilot — Angela Gibbs' Cricket is one of the superficial connections to the book — or Nell's difficult roommate, played by Rick Glassman, who is stuck delivering weekly lessons on relating to people on the autism spectrum, which made me miss Amazon's As We See It even more.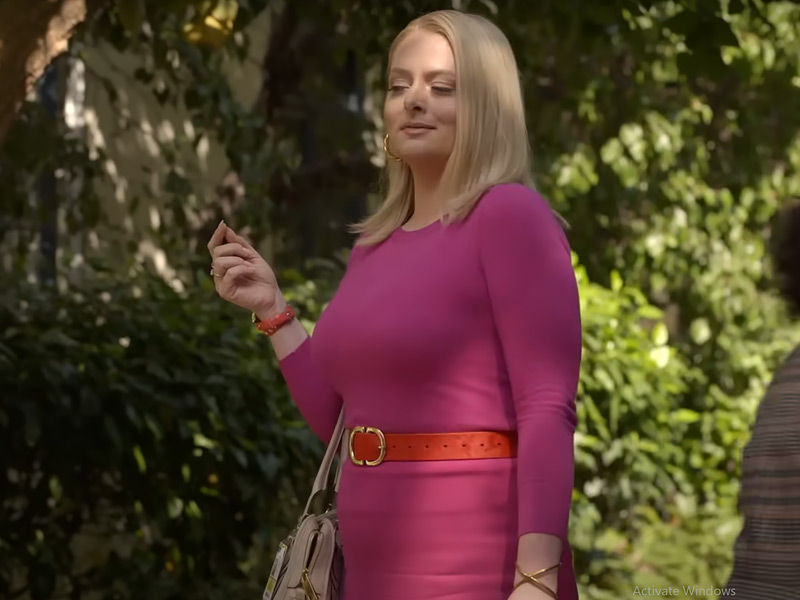 Worse, there isn't much for Rodriguez, who is returning to television for the first time since her well-deserved Jane the Virgin stint, to cling onto. She's trying too hard to grab laughs out of nowhere, and the program doesn't have time to ground the bizarre things that are occurring to Nell or the emotional issues that may be motivating it all. There is no triggering event, no set of rules, and the program can't determine how seriously we should take the fact that our hero sees dead people for three episodes. Yes, Nell is talking to herself in the middle of a bustling newsroom — though there's little evidence that anyone associated with the show has ever been to a newsroom, especially in 2023 — but there's no tangible sense that she or anyone else thinks she's crazy; just a lot of really unfunny flailing.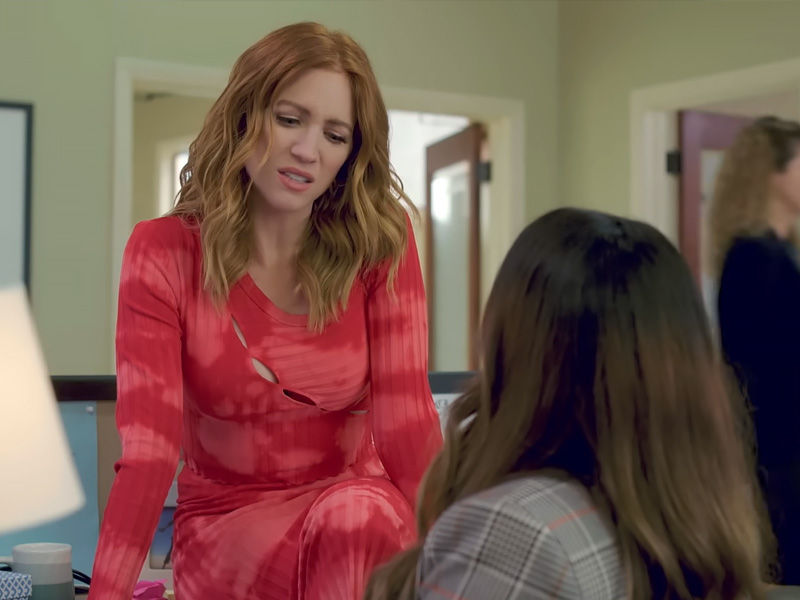 Furthermore, just because the program tries to convey the sense that what's going on is typical office conduct, but with ghosts, doesn't mean it has to be so aesthetically dull. You don't have to go full Pushing Daisies to give your universe a style that captures the plot of your program.
Note that Ghosts, which shares some narrative parallels, began by emphasizing zaniness over character depth for Rose McIver's protagonist, and then began to explore clues of dramatic depths not via her but through the individual ghosts a few episodes in. This is something Not Dead Yet cannot achieve because its ghosts only appear for one episode and then vanish. While they have superficial knowledge to offer, they are also characters who have no interests or needs. This type of item aids in stakes. From the pilot, the spirit in Ghosts had a want and a need — "Protect our house!" or anything — from the start.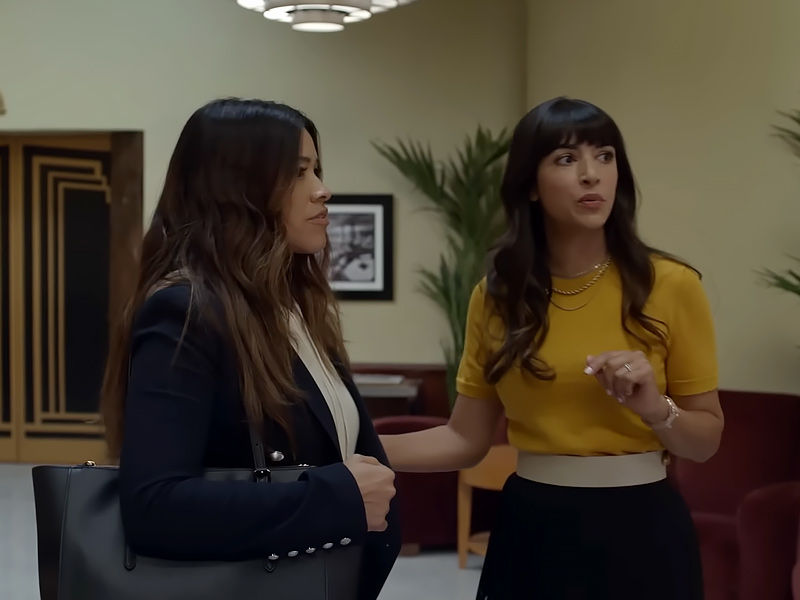 Just when it would be simple to dismiss Not Dead Yet, it decides to take a genuine interest in the implications of what Nell is going through. The fourth episode ends with the most drastic tone shift I've seen in a popular comedy in years. The sixth episode is nearly exclusively sentimental, and the difference between Rodriguez alone and Simone is amazing. Nell's comment about feeling alienated in her new life touches home. Suddenly, Nell and Sam's connection reveals both the warmth and the strain of their five-year estrangement. The fifth episode seems like one of those "This week we're dealing with real emotions!" episodes from a genre-bending show like Scrubs, but Scrubs had humor as a backup position; Not Dead Yet has a C-story about Lexi discovering she likes breadsticks.
Ash, by the way, makes a feast out of the breadsticks plot. The Superstore veteran is the closest the Not Dead Yet ensemble gets to a sitcom-like performance, but it's unclear if that's a good or negative thing. If the program becomes more poignant, with the rare grin, Simone and Rodriguez's methods will become the standard, and Ash will be a relic from a prior show. Alternatively, the authors may offer Lexi more interiority and less exteriority.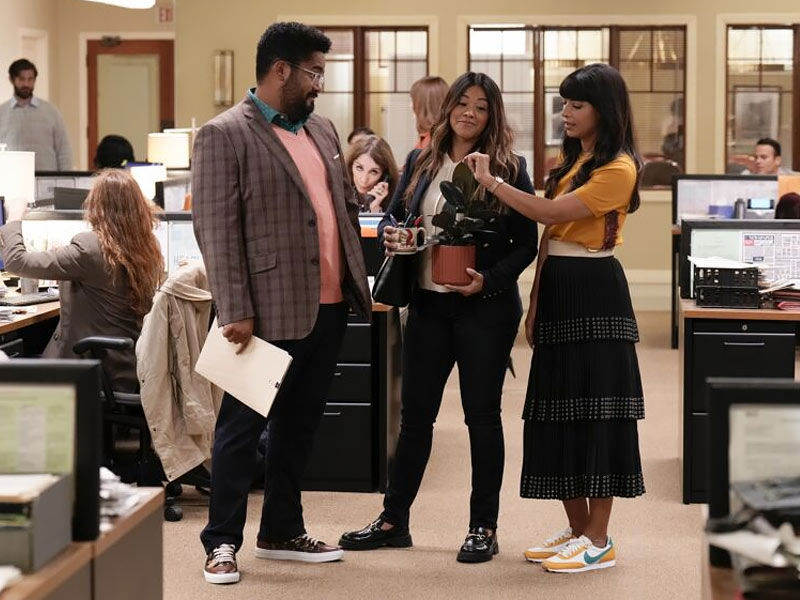 It's common for broadcast sitcoms to adapt in early episodes, but the process generally entails writers getting to know performers and their strengths and playing to them, rather than changing into an entirely different program. Ghosts' growth has been a matter of finding breathing room for individuals of the enormous ensemble to receive separate tales, rather than the authors deciding to become a hardcore home remodeling show one month in.
"It isn't terrific," I say, "but suddenly it becomes a different show!" "Is the other program any good?" the inevitable inquiry arises. So far, I can only say that Not Dead Yet is the better game. But that may not be enough of a recommendation.