For better or worse, the Reese Witherspoon-produced version of the best-selling novel stays true to the book's illusions.
Where the Crawdads Sing, the bestselling book of 2019, is a fantasy of grit and purity: a young white girl, abandoned by her family in the 1950s, learns to fend for herself in a North Carolina marsh, rises from illiteracy to acclaimed scientific author without ever abandoning her communion with the land, and finds love as an outcast so suspicious that the town believes she murdered her former lover.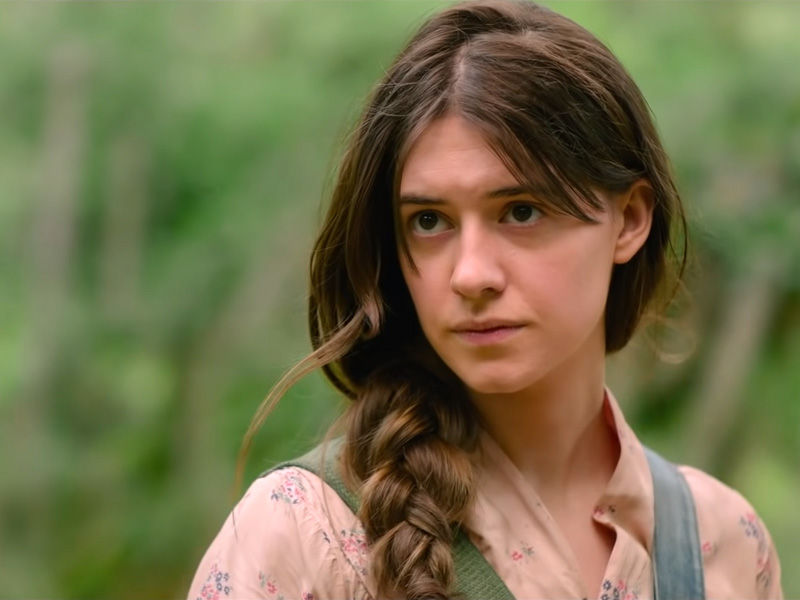 Delia Owens' debut novel, a controversial (and perhaps violent) conservation work in Africa for years, delivered a captivating combination of romance, murder mystery, and feral coming-of-age that, combined with a wink from Reese Witherspoon's book club, helped sell over 12 million copies to date.
The film adaptation, directed by Olivia Newman from a book by Lucy Alibar (Beasts of the Southern Wild), faithfully retains that imagination for the big screen. That is to say, many of the concerns raised by this gutless, frequently ridiculous film are raised by the book, which is brilliantly portrayed and therefore reified by attempting to convert what is effectively a mud-splattered, civil rights-era fairy tale into a living drama.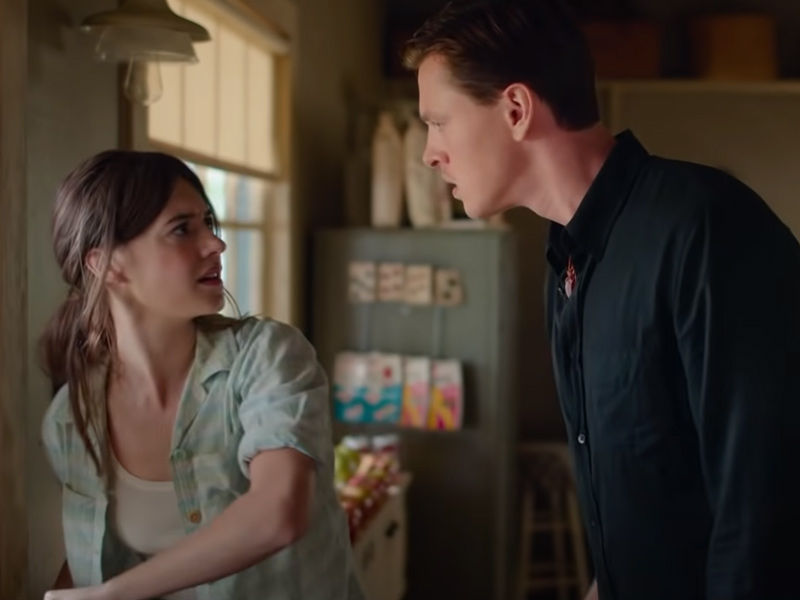 The film, like the novel, follows two timelines, the latter of which is a swampy mystery in 1969: who, if anybody, murdered Chase Anderson, the (relatively) affluent boy of Barkley Cove, North Carolina, who was discovered dead at the base of an ancient fire tower.
Small-town rumor leads to Kya Clark (Daisy Edgar-Jones), a strange object of bewilderment and derision who lives alone out in the deep, mainly deserted swamps. Arrested and awaiting trial, a sympathetic lawyer (David Strathairn) digs out Kya's story of growing up in the woods, like a mythical wolf-child.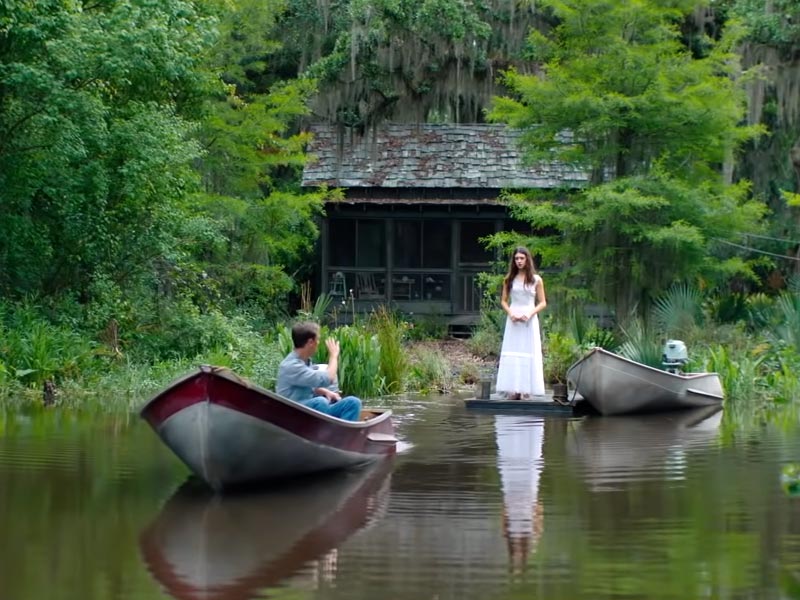 Young Kya (Jojo Regina) is abandoned by her mother (Ahna O'Reilly) and older siblings in quick succession as a six or seven-year-old – we only get a few minutes to know them in an idyllic flashback, so it's difficult to care about who they are or sympathize with why they left the youngest child alone with an alcoholic, physically abusive father (a menacing Garrett Dillahunt). Kya only lasts a day in school because she is skittish, wary of people, and prefers to be alone in the marsh. The other students mock her as a swamp rat. The representation of her poverty in the film is more aesthetic than acute, so as not to be difficult to watch or make her less sympathetic.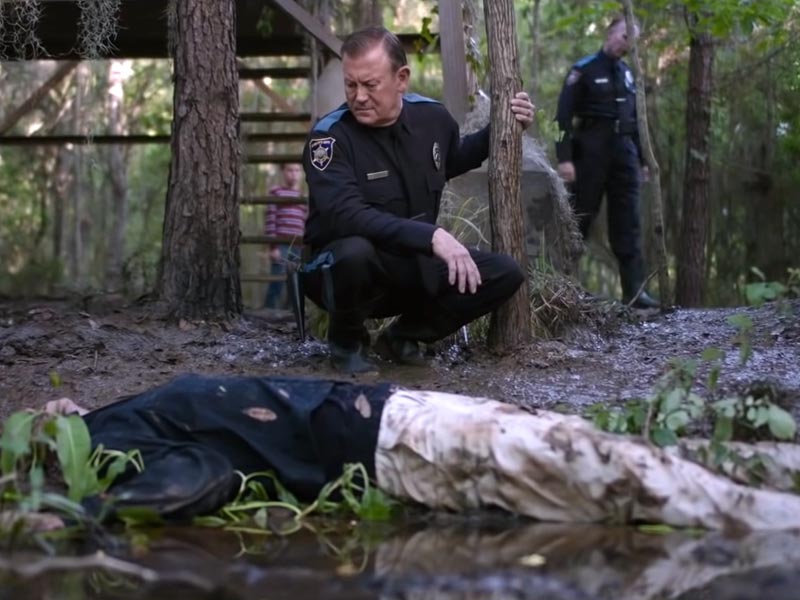 Kya is coated in the dirt as a youngster but is never described as smelling since she is barefoot and wild. We never see her actually hungry, and her "shack" has all the trappings of a refined living – books, sofa and cushions, an ancient radio, and crates of her mother's nice outfits.
Kya (Daisy Edgar-Jones), a lissome, isolated teenager, finds connection (and supplies) through Jumpin' (Sterling Macer, Jr), a general store owner, and his wife Mabel (Michael Hyatt) – kindly black folks who, true to the novel's sentimentalist roots, do little more than be concerned and kindly to a fellow outsider. Kya learns to read with the assistance of her attractive childhood friend Tate (Taylor John Smith), translates her love of the marsh into scientific terminology, and falls in love in the film's strongest segment.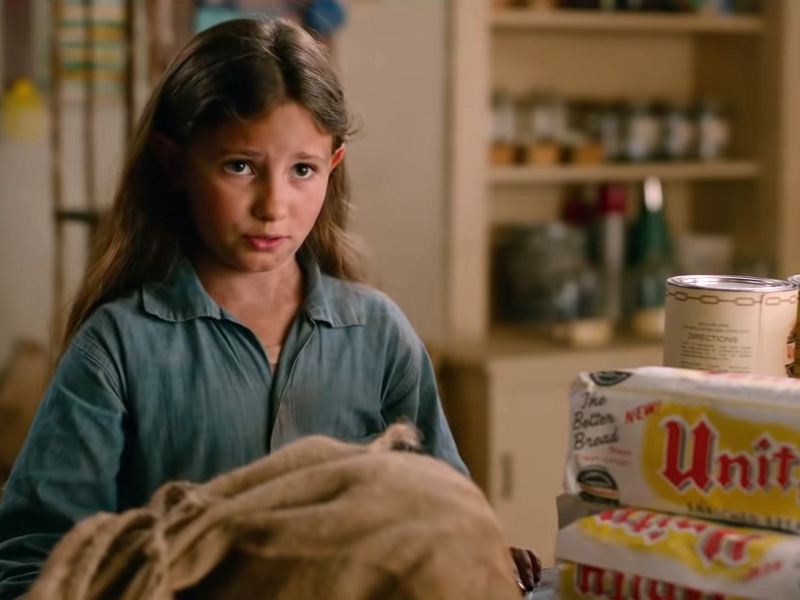 Yet she is deceived at practically every turn: by Tate, who departs for college without saying goodbye; and by Chase, years later, when his talk of love and marriage ends in one dismal (and realistically represented) night in a hotel and devolves into brutal rape. By the residents of Barkley Cove, who are so afraid of seeing the clever, compassionate young lady behind the Marsh Girl legend that they suspect her of murder. The latter quarter of the two-hour video shows her swift, ridiculously uncomplicated trial, which further emphasizes Kya's spotless innocence and lifetime dedication to the marsh.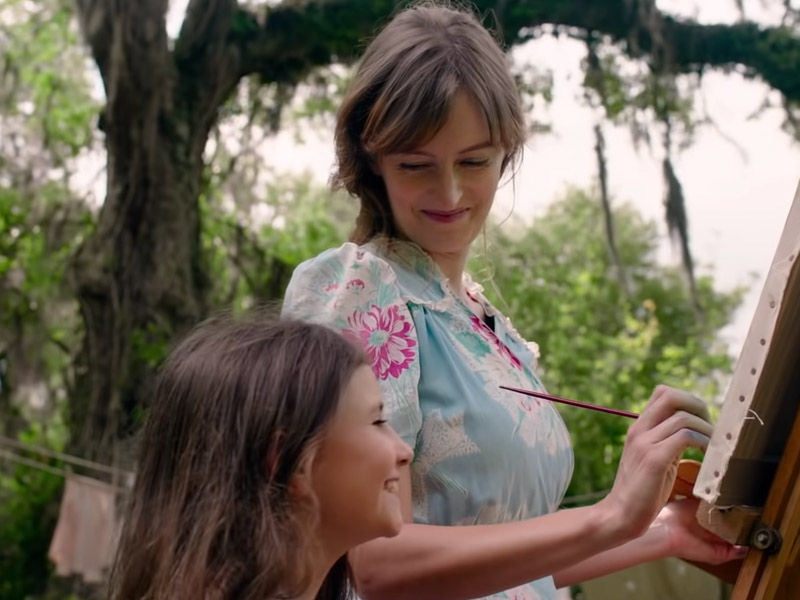 That marsh, recorded in coastal Louisiana, is really gorgeous – Polly Morgan's cinematography captures brilliant sunsets, gliding herons, and a network of rivers clearly worthy of dedication and care. So is Normal People's Edgar-Jones, who has discovered a specialty in purportedly off-putting characters who turn doe-like, vulnerable, and captivating in her hands. Edgar-Jones may play a bashful young woman with few words with her inquiring, pooling brown eyes. She brings Kya to life, especially in personal sequences, but struggles to establish the character's (admittedly perplexing) toughness; it never makes sense that the town's number one pariah is a slender, conventionally attractive, quiet, and polite white lady.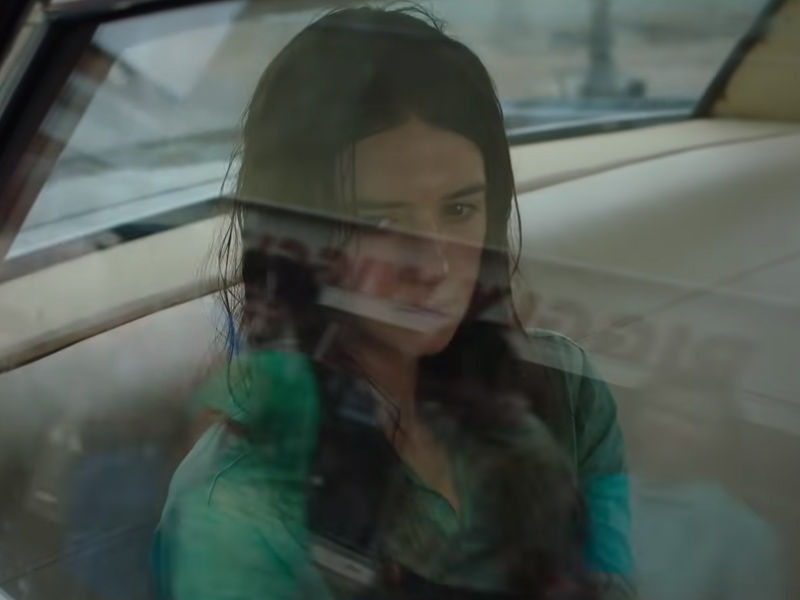 A bolder picture would have strived for true grit rather than just a reference to it, focusing on the scabbier (and hence more intriguing) aspects of Kya's personality, and capturing a basic discomfort to exist outside of human connection as well as an idealized naiveté. Most notably, drawn-out darker portions of Kya's story may excuse an impossible surprise ending that, if you think about it for more than two seconds, undercuts practically everything that has happened before (this is also a book problem). But Where the Crawdads Sing was never interested in complexities, difficulty, or racism as anything other than background for its primary nature girl vision of self-reliance. It'd rather stay above the fray, skimming across the swamp without getting soiled.