After a long wait Badhaai Do, is finally here. A new movie depicting a taboo topic with a lot of humor is what this movie is expected to be. But to save your time, we have brought an honest review of it. So, let's find out what Badhaai DO has planned for its viewers.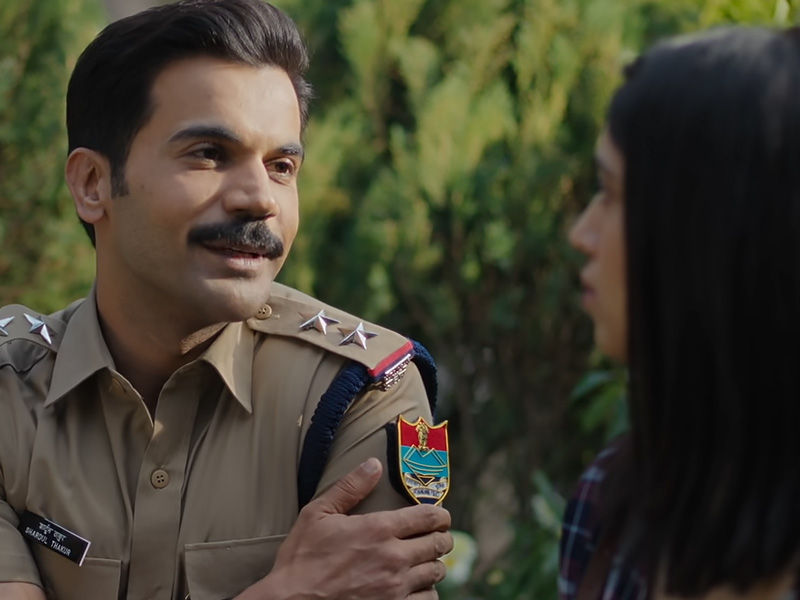 The storyline of Badhaai Do
Sumi and Shardul live double lives as gay and lesbian people who are socially marginalized. They believe that settling for a compromise marriage to appease their overbearing families will provide them with cover. At the same time, they pursue partners of their choice. The story of this family entertainer is built around what they eventually achieve and how they do it.
Review Of Badhaai Do
What makes two people decide to get married? There are various types of marriages. Arranged love. And there's one stage of Arranged-cum-Love, which only happens in India. In 'Badhaai Do,' Shardul Thakur states, 'Shaadi to compromise hai (marriage is a compromise)'. By then, his family knows exactly what he means by 'compromise,' causing anxiety all around.
So far, Bollywood's fascination with humor to tell stories about forbidden issues appears to be working fairly well. When it comes to sensitive subjects like homosexuality, films like Shubh Mangal Zyada Saavdhan and Dostana have used this theme to carry forth positive sentiments. As a result, seeing Badhaai Do isn't surprising. When bringing attention to a serious topic, use a softer tone.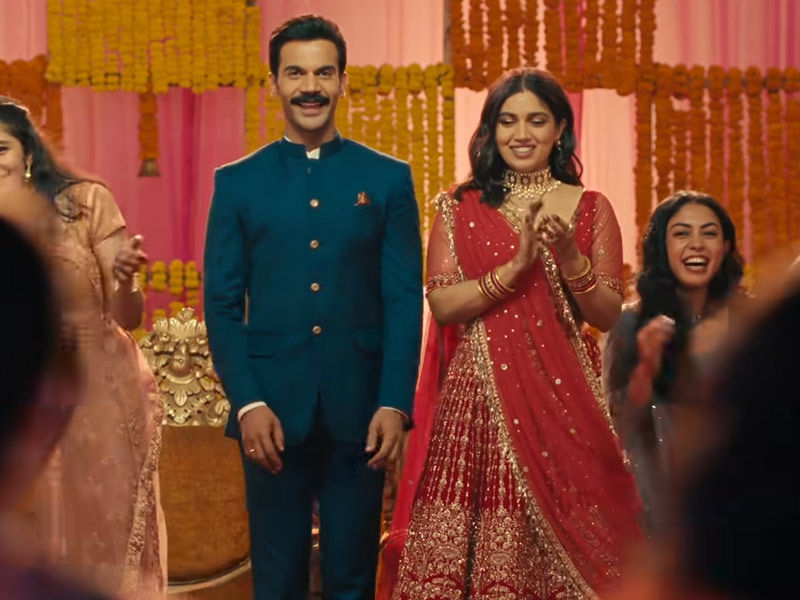 Badhaai Do tells the narrative of Shardul (Rajkummar Rao) and Sumi (Bhumi Pednekar), two LGBTQ+ people who live together as roommates after agreeing to a marriage of convenience.' The film depicts how the sexual orientation of a person defines and determines their social fate. While Shardul, a police officer, and Sumi, a PE teacher, agree to this arrangement — dubbed a lavender marriage — to keep their families quiet and avoid the ongoing pressure to marry, their journeys with their partners eventually lead to numerous realizations about their realities.
In his endeavor to sound humorous or add punchlines, director Harshvardhan Kulkarni deals with the subject incredibly mature and sympathetic, and he never trivializes the suffering homosexual people go through. Badhaai Do also analyses the dynamics of homosexual families, particularly those living in small towns, and demonstrates how they deal with this deeply ingrained stigma. In the film, there is a very realistic and sympathetic portrayal of family disputes that arise when a son or daughter wishes to come out of the closet – Badhaai Do demonstrates how it is viewed as a "sickness."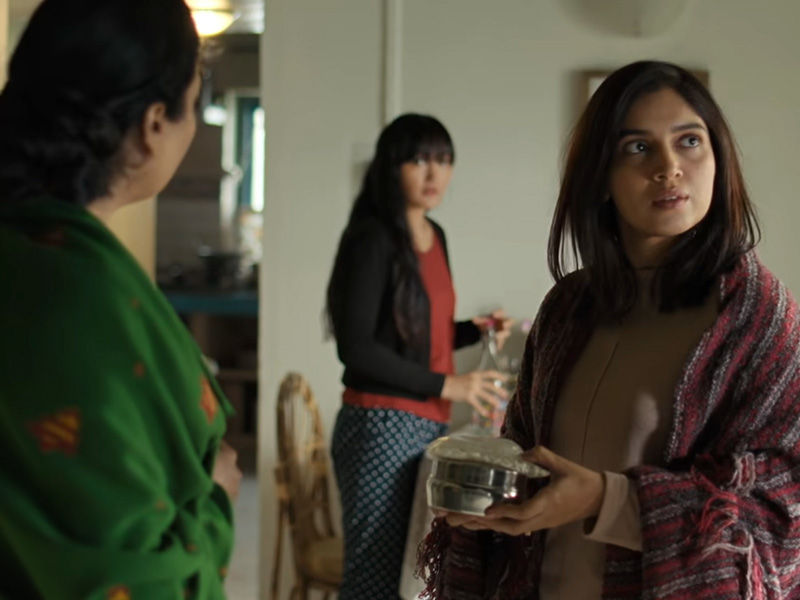 The first half of Badhaai Do depicts Rajkummar and Bhumi's growing pains as a married couple trying to connect with their true selves and partners, while the second half focuses on their efforts to de-stigmatize and normalize homosexuality for their families. I think it's important to point out that the director didn't aim to please everyone and instead forced viewers to accept Shardul and Sumi's reality. Like a gay cop, Rajkummar is in top form and on target.
You'll enjoy the remarks in which he admits that being homosexual and a cop is maybe the greatest irony. His words, his accent, and the muscles he displays deviate from the usual representation of gay males onscreen. The sequences in which he reveals his inner suffering elicit a strong response from the audience. Bhumi, too, gives a superb performance and never appears to be portraying a lesbian character awkwardly.
She is unafraid to express her sexual orientation and does so with a firm grasp on the narrative. The intimate scenes with her girlfriend Rimjhim (played by Chum Darang), who is a debutant, are outstanding and tastefully caught. In a society where decriminalizing consensual gay sex took a long time and same-sex marriages are still illegal, a joyous pride march won't make much of a difference. To break the stigma, we need a lot more documentaries like this. But, yes, Badhaai Do does start a debate, particularly among gay families, which I believe is an essential message from this film.
The movie Badhaai Do gently depicts the great loneliness and sense of isolation that gay people feel, particularly when they cannot interact openly with their family and are left to cope with matters on their own. In the second half, the protagonists' attempts to break free from their loneliness and contact with their families are underlined.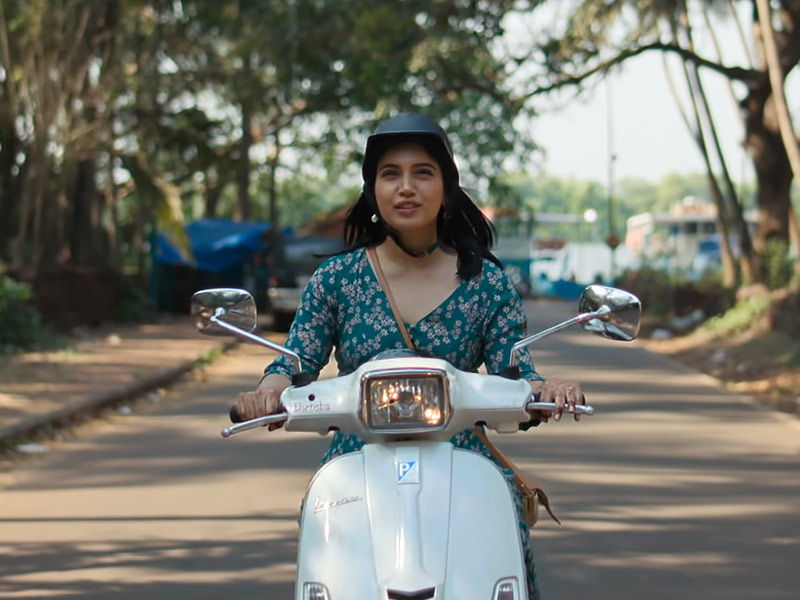 Rajkummar Rao perfectly portrays Shardul. Particularly heartbreakingly impeccable are the emotionally heated times. He has an amazing grasp over his role, which he portrays with utmost grace. Bhumi Pednekar plays sumi in a very compassionate, nuanced, and spot-on performance. She has a lot of appeals when it comes to expressing the volatility she battles within without words.
To add momentum to the movie's proceedings, the first half could have been edited better. The story somewhere misses its way a few times to create layers, but it eventually hits home.
Badhaai Do is beautifully shot, portraying Uttarakhand's natural beauty and simplicity. Badhaai Do's title tune by Tanishk Bagchi and Bandi Tot by Ankit Tiwari stand out from the box in terms of music. Amit Trivedi's song Hum Thay Seedhe Saadhe is likewise a lovely love song that stays with you long after the movie is ended.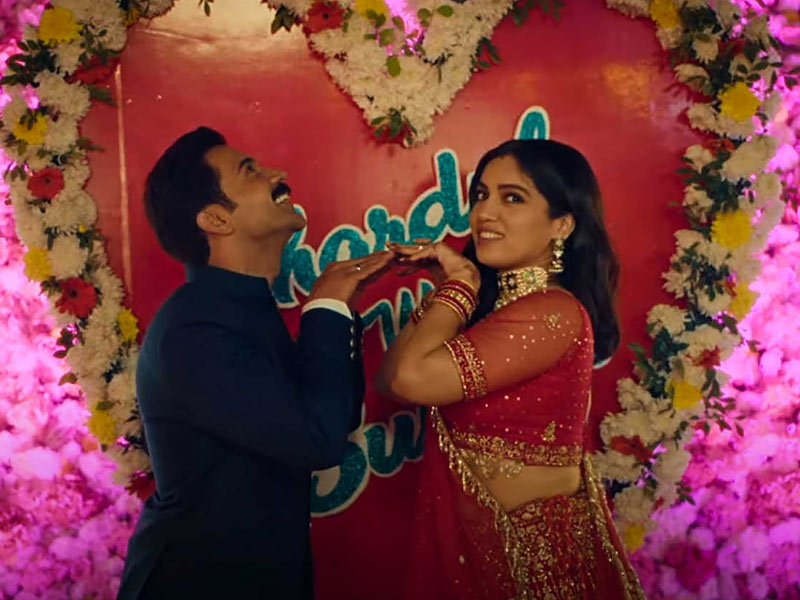 Overall the movie is good to watch and gives some essential lessons too. So, do watch it and yes! Don't forget to share your reviews with us.