Yes you heard it right, English Dubbed Hindi Movies are here 
The popularity of Bollywood movies has increased significantly in the past few years. The popularity of Indian actors worldwide has resulted in a huge expansion in the fanbase of the Hindi film industry. From the Middle East to Africa and from Europe to Australia, you can find the Indian population in almost every corner of the world. This has resulted in a significant boost in the overseas business for the Indian film industry. But the popularity of Indian films is not just limited to Indian citizens. People from different parts of the world find it very interesting and entertaining.
The only barrier that stops them from watching their favorite Hindi films is the language barrier. Hindi is not an easy language to understand for foreigners. They mostly rely on subtitles to watch their favorite Hindi movies. However, it results in divided attention between the video and the subtitles. 
This is why non-Hindi-speaking people can not enjoy Hindi movies as much as Hindi-speaking people. However, this problem has caught the attention of filmmakers, and they have started dubbing Hindi movies in English as well.
If you are a fan of Hindi movies but don't understand the language, here is a list of English Dubbed Hindi Movies
Andhadhun: 
Andhadhun is a 2018 black comedy crime thriller by Sriram Raghavan. Featuring Ayushmann Khurrana, Tabu, and Radhika Apte in lead roles, it is the story of a piano player named Akash, who pretends to be a visually-impaired. Akash wants to compose the perfect music. His experiment takes an ugly turn after he witnesses the murder of a former film actor.
Ghajini: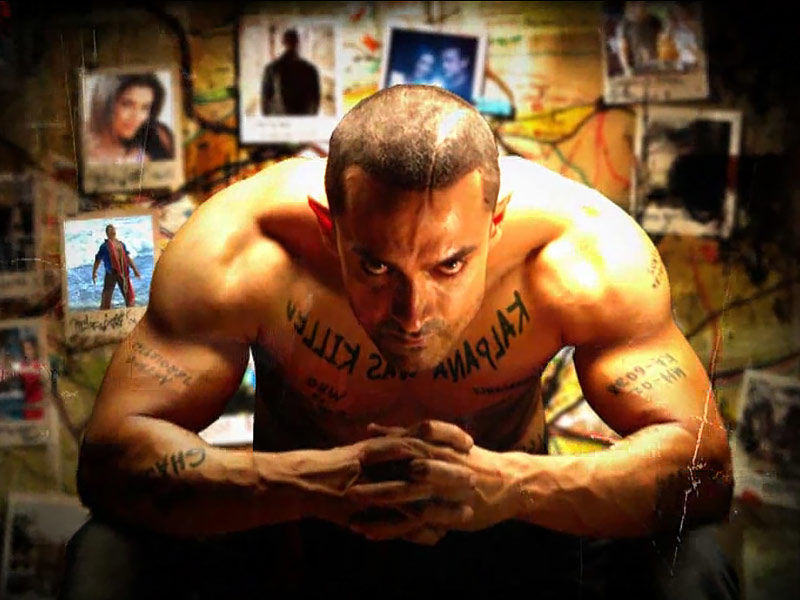 Ghajini is one of the best films of Aamir Khan. Directed by AR Murugadoss, the film's story revolves around Sanjay Singhania (Aamir Khan), who is suffering from short-term memory loss and cannot remember anything beyond 15 minutes. He remembers things by making tattoos on his body or by using polaroids. Singhania is on a mission to find the killer of his girlfriend. The film also features Asin, Jiah Khan, and Pradeep Rawat in the lead roles.
Robot: 
Robot is among one of the best action and sci-fi movies in the industry. Featuring Shahrukh Khan and Aishwarya Rai Bachchan, Robot is the story of Vaseegaran, a scientist who develops a human-kind robot capable of protecting humans and feeling Human emotion. Vaseegaran names the robot Chitti. Trouble in paradise begins after Chitti falls in love with the scientist's girlfriend (Sana), Aishwarya. The movie has one of the best humans to robot clashes.
Ajab Prem Ki Ghazab Kahani: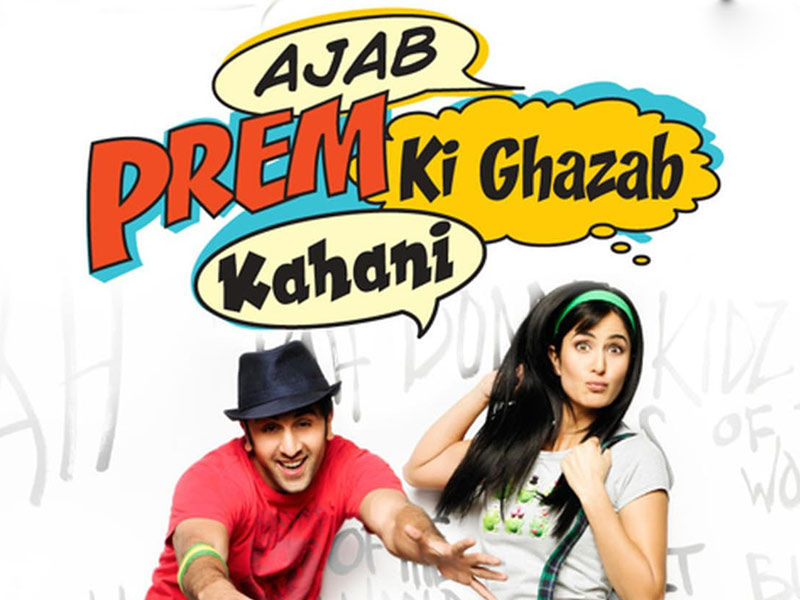 Ranbir Kapoor and Katarina Kaid had some of the best romantic movies of the last decade. Ranbir (Prem) falls in love with Jenny (Katarina). Still, he is heart broken after finding out that Jenny is in love with another man called Rahul. Prem is a good friend of Jenny and helps her on several occasions. The movie has some really good songs as well. The on-screen chemistry of Ranbir and Katarina received a huge and mostly positive response from the audience.
Dhadkan: 
Only 90's students could understand the importance of an epic romantic drama like Dhadkan. Featuring Sunil Shetty, Shilpa Shetty, and Akshay Kumar, the film is a perfect love triangle. Dev (Sunil) is in love with Shilpa Shetty (Anjali), but she is married off to another man named Ram (Akshay). Anjali also has feelings for Dev, but she continues to get closer to Ram as days pass. After Dev returns, he tries to get Anjali back. Still, the story becomes more complicated as Anjali develops feelings for Ram. Will Anjali return to Dev? Watch to find out.
Ishqiya: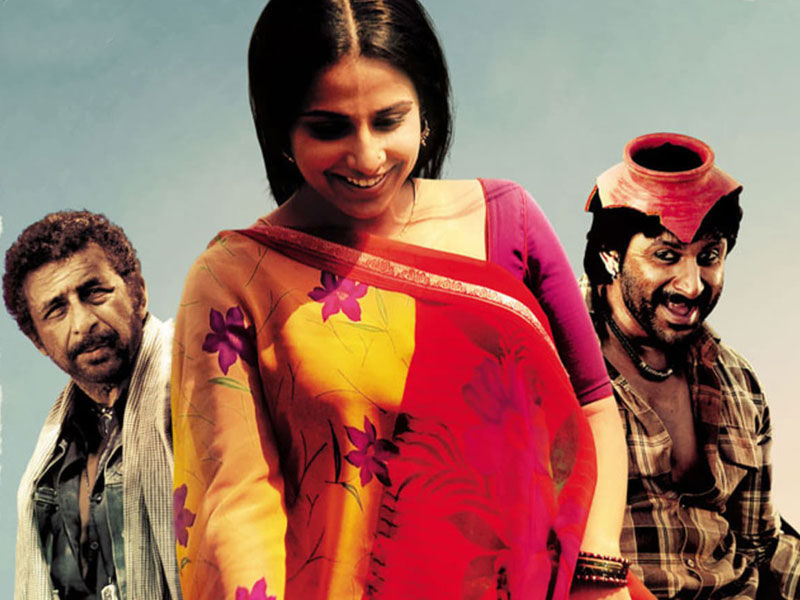 Ishqiya is another unique love story that is filled with drama. The film features Naseeruddin Shah, Arshad Warsi, and Vidya Balan. Khalujaan (Naseeruddin) and Babban (Arshad) fall in love with Krishna (Vidya Balan), the widow of their friend. The movie has some intense scenes that were loved by the audience. Would Babban and Krishan find their love? Watch the movie to find out. The movie is also very famous for its unique songs.
Anwar: 
The 2007 romantic thriller is focused on inter-religion marriage and the obstacles faced by an ordinary couple in their marriage. It is based on the story of Anwar (Siddharth Koirala), a middle-class Muslim, and Mehru (Nauheed Cyrusi), a Hindu girl. Anwar comes under the police's radar after the death of his girlfriend, and they mistake him for a terrorist. Will Anwar be able to find his true love? Watch to find out. 
John Day: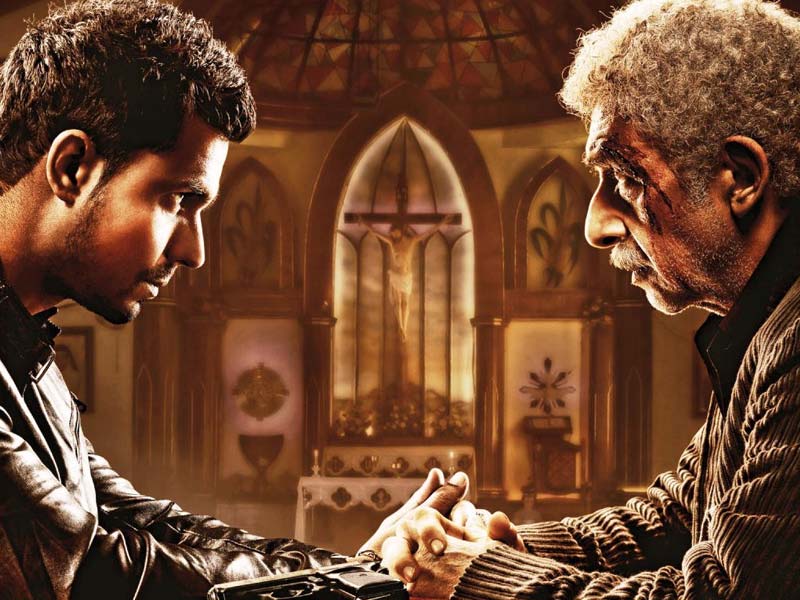 John Day is a 2013 thriller drama by Ahishor Solomon. Featuring Randeep Hooda, Naseeruddin Shah, and Elena Kazan in key roles. John (Randeep) and his wife Maria Day (Shernaz Patel) lose their daughter to an accidental forest fire. Maria gets heavily affected by the decision, and she hardly speaks anything. Things start going down south after Maria is kidnapped by a courier boy. It is a perfect movie to watch on weekends.