These Hindi Detective movies might be a brainer to Westerners. 
A key difference between Hindi movies and English movies is the drama and the load of emotions that we get to see in a Hindi movie. Whether it is a romantic comedy, action drama, or a suspense thriller, a variety of emotions are played by a particular actor in the same movie. And when it comes to solving mysteries, nothing does it better than Hindi films. We all have a detective inside us, and Indian film actors bridge the gap between reality and fiction by following unorthodox methods to decrypt a mystery. This is why Indian suspense thrillers are a treat to watch and have gained popularity in different parts of the world.
With a lot of time in our hands and very limited options left to entertain ourselves, it's time we revisit the Hindi classics from the old-time to relive the mastery of Indian detectives and their aides as they solve some complex cases for fun.
We've brought you a list of some of the best Hindi detective movies.
Manorama Six Feet Under: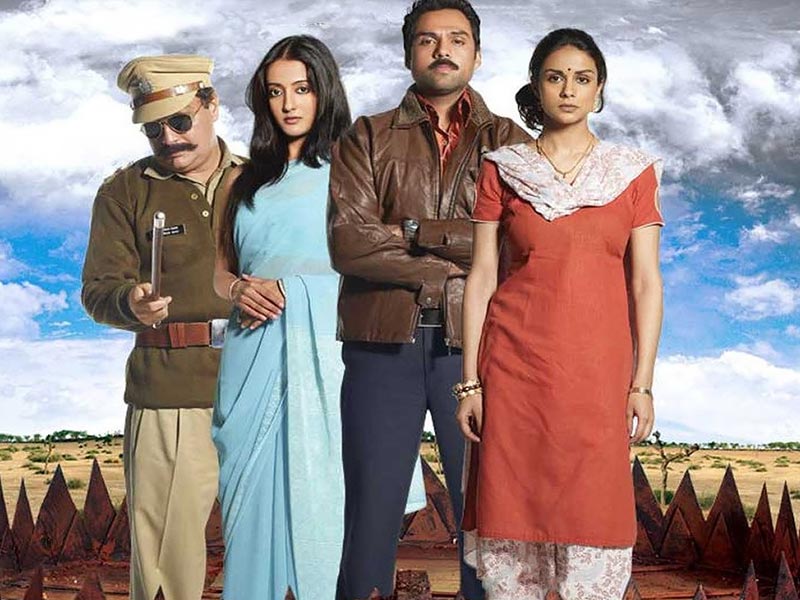 The 2007 thriller is the story of an amateur detective named Satyaveer Randhawa (Abhay Deol), who is hired by Manorama, the wife of an irrigation minister, to find the truth about her husband's affair. Things take a turn after the detective lands in the middle of a puzzling murder mystery. The multi-starer film also features Gul Panag, Raima Sen, and Vinay Pathak in supporting roles.
Watch it here
Samay: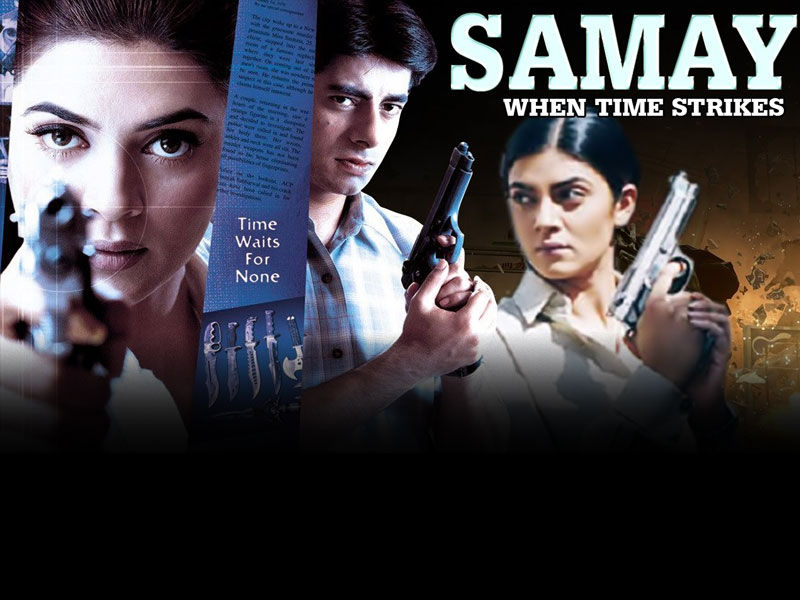 When time strikes is a suspense thriller starring Sushmita Sen as ACP Malvika Chauhan, widowed mother, who is tasked with finding the culprits behind the murder of a businessman. The task becomes more complicated for Malvika after a spree of murders in the city that she thinks to be the work of a serial killer on the loose. Watch an intense Sushmita role finding the person behind all these crimes. 
Talaash: 
The 2012 thriller is a multi-starer movie featuring Aamir Khan, Rani Mukherjee, Kareena Kapoor, Nawazuddin Siddiqui, and Rajkumar Rao in pivotal roles. Senior cop Surjan Singh Shekhawat (Aamir) is tasked with solving the mystery behind the death of a well-known actor Armaan Kapoor. As Shekhawat moves ahead with the case, the memories of his 8-year-old son, who is no more, come back to haunt him. Shekhawat's wife, Roshni (Rani), is still grieving. While investigating the case, Shekhawat comes close to an escort named Rosie (Kareena). The movie has a mix of emotions.
Drishyam: 
Not a traditional hindi detective movies, Drishyam is a masterclass. The stellar performances by Ajay Devgan and Tabu are something that you can not miss. Vijay Salgaonkar (Ajay) runs a cable distribution center and is a movie addict. Vijay's daughter Ishita is teased by a boy regularly until he disappears one day. The boy turns out to be IG Meera Deshmukh (Tabu), and she targets Vijay's family. On the other hand, Vijay hatches an epic plan to hide the boy's body and gets inspiration from hundreds of movies that he has repeatedly watched.
Gupt: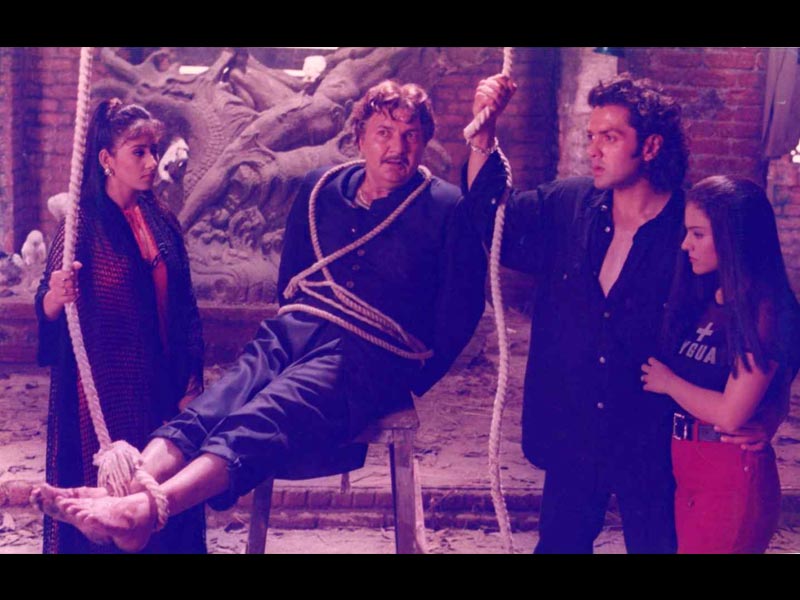 Gupt is one of the most iconic thriller stories from the '90s. Featuring Bobby Deol, Kajol, and Manisha Koirala in lead roles, the movie revolves around a man named Sahil (Bobby) accused of his step-father's murder. He escapes the prison with the help of Sheetal (Manisha) and is determined to prove his innocence. The memorable portrayal of Isha Diwan by Kajol is another highlight of the movie.
A Wednesday: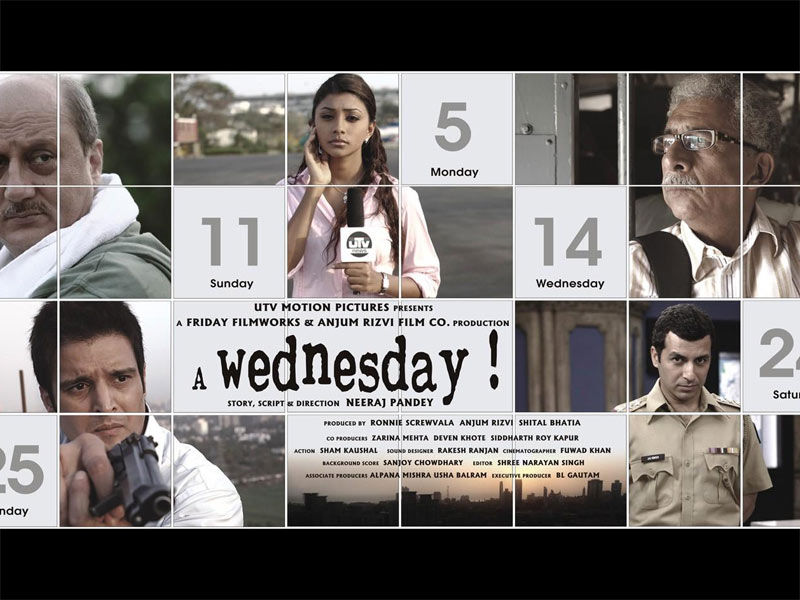 Titled a Wednesday, the suspenseful thriller is a perfect watch for the weekend. Naseeruddin Shah plays the 'not so ordinary' common man, who turns out to be a bomb planter. Retired police commissioner Prakash Rathod (Anupam Kher) recalls the gripping tale of the incident while referring to it as the most memorable case of his career. The film also features Jimmy Shergil in a key role.
NH 10: 
It is not very often that we see an actress playing the lead role in the movie. But when Anushka Sharma decided to bring out NH 10 under her own production, the result was extraordinary. Meera (Anushka Sharma) and her husband Arjun (Neil Bhoopalam) are on a road trip when they witness an honor killing by a powerful gangster called Satbir. The gangster soon starts to attack the couple to wipe out the evidence. Meera transforms from a normal woman into a fierce fighter who goes beyond the limit to take revenge.