Faraaz introduces himself to five young males in a Dhaka flat. They're nothing special: they lift weights, crack jokes, and fight over bits of chicken. They may be found on Twitter, Instagram, and Facebook, as well as at libraries, playgrounds, and cafés.
On the evening of July 1, 2016, they arrive at Holey Artisan Bakery, a posh Dhaka café. They cut the security guard's throat when he examines their baggage. They stormed inside and fired shots, particularly at foreigners. Faraaz, a young man, is one of the survivors, sheltering behind a table with two female pals (Zahan Kapoor). Someone who, based on his upbringing, is similar to them: educated, suave, and aristocratic. They're now living in the same house – one represents bravery, the other cowardice.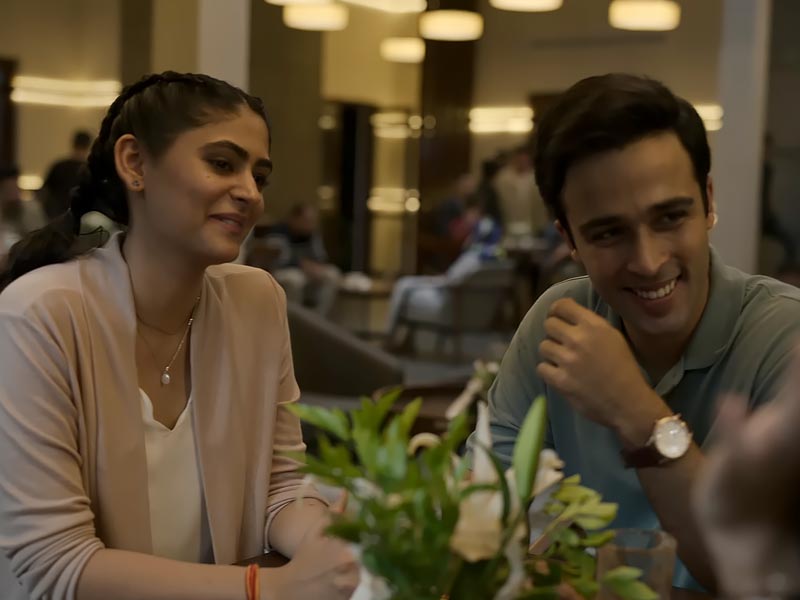 Many filmmakers get carried away by lengthy research in films based on real-life situations – Faraaz is taken from the book Holey Artisan: A Journalistic Inquiry – telling audiences the significance of their discoveries. (I sympathize as a journalist interested in long-form narrative nonfiction.) But, it is also true that the ultimate power of such stories is frequently decided not by what the creators include, but by what they ignore.
Let me tell you something that Faraaz's director, Hansal Mehta, fails to mention: the main culprit, Nibras (Aditya Rawal), went to Monash University in Malaysia, liked Liverpool football club and had an uncle who was a deputy secretary in the Bangladeshi government. Two of the assailants attended prestigious private institutions and received a Western education. Another gunman's father worked for the ruling Awami League party. They are not your typical indoctrinated specimens.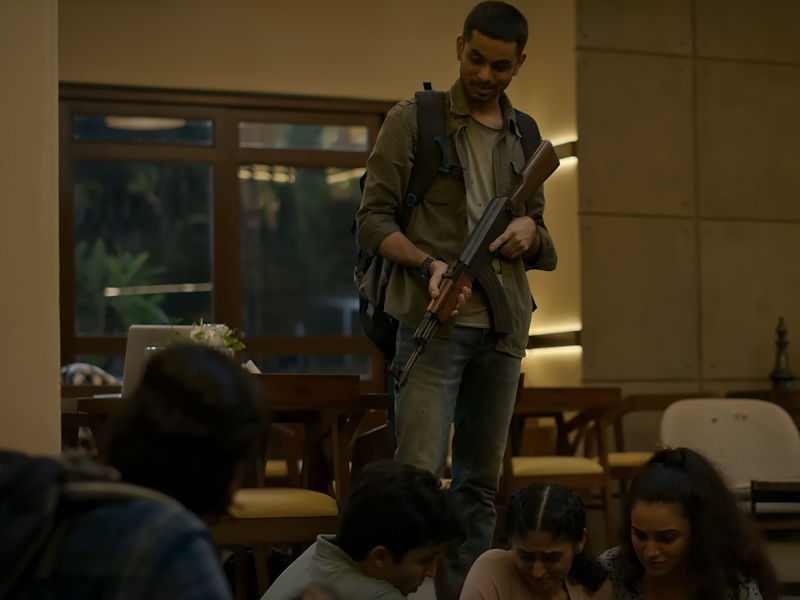 It wouldn't have been difficult to include a scene or two that showed – or hinted at – their backstories. Faraaz isn't particularly tall. That might have gone on for far longer than 113 minutes.
Nonetheless, by concealing some details and portraying the killers as ordinary and horrible people, the film accomplishes three significant goals: a) It allows us to read the narrative on our own terms, b) it displays the genuine face of modern fear – that it may not be something far away, but right around us, and c) it approximates the victims' extreme anguish and uncertainty that night. And what do you ask when you witness average young people conversing in Hinglish and clutching firearms in a café? What brought them here? What do they desire?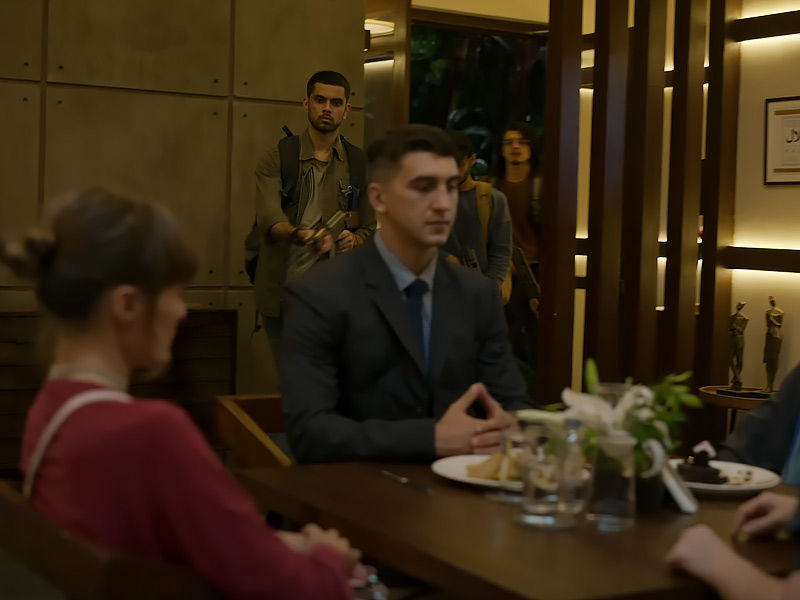 Even as the stakes rise – as the murders pile up, the gun-toting men demonstrate their blind religious commitment, and the surviving huddle in terror – the film maintains its arrow-like focus. Apart from the awful events, there are moments of laughter and humanity – provided by the terrorists.
When one of them orders a middle-aged doctor, Nibras tells him, "He's your senior. Respect yourself, guy." In another clip, he says to another gunman, "Zip Chadha, zip." Nibras later spots a father separated from his daughter and invites him to sit with her.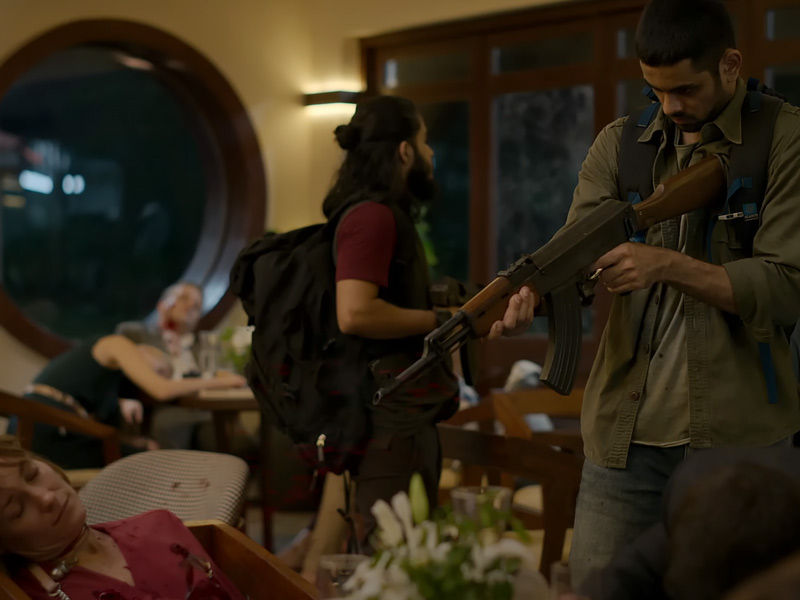 These sequences aren't written to elicit "empathy." I felt nothing except great loathing for them at any point during or after the film. Even in such a severe film, the script (by Ritesh Shah, Kashyap Kapoor, and Raghav Kakkar) offers comedic moments without demeaning the victims or attempting to achieve a 'calibrated cool' effect. This is just secure and confident filmmaking. The type of drama that simultaneously displays and enables you to imagine – the kind of language in which two consecutive phrases are separated by oceans.
The other intriguing aspect deals with its protagonist. I hadn't seen the trailer and had avoided most advertising material, so I had no idea what Faraaz was about, but I had a feeling it had a young hero. You know what heroes look like if you've seen enough Bollywood flicks. But Faraaz, played by Kapoor, is not the sort. In fact, you can characterize him by what he isn't. Not tall, not a conversation chewer, and not a scene-ruler. Although portraying an eponymous hero, he remained in the background. I sat and waited. Thirty, forty, and fifty minutes. The period. Except for a few difficult meetings with Nibras, he was mostly gone for ten or twenty minutes.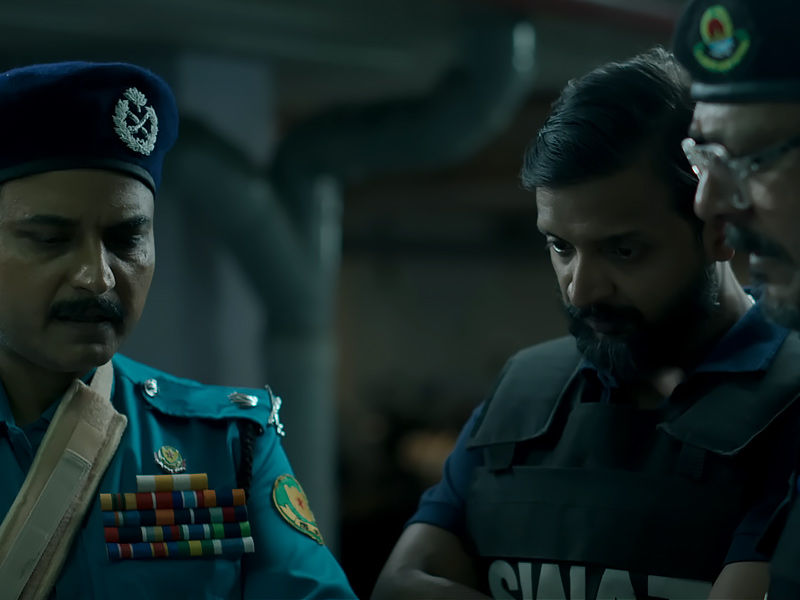 Afterward, I realized that Hindi popular cinema had tainted my perception of not just on-screen heroes but also off-screen bravery. Courage isn't a bullet item on Faraaz's resume. Perhaps a distinguishing feature. Perhaps a distinguishing feature. Maybe a motivational narrative. Courage, on the other hand, is considerably calmer and more thoughtful, as seen below. Faraaz returns home (metaphorically), combining his apparent and latent personalities. Courage causes him to act in a split second, startling us and maybe himself. Courage compels him not to adopt a different persona, but to remain loyal to himself, spilling water on fire rather than battling fire with fire.
Faraaz, like most excellent plays, gives equal attention to every aspect of the tale. If the first two sections focus on the terrorists and the victims, the third section focuses on the Dhaka Metropolitan Police's response.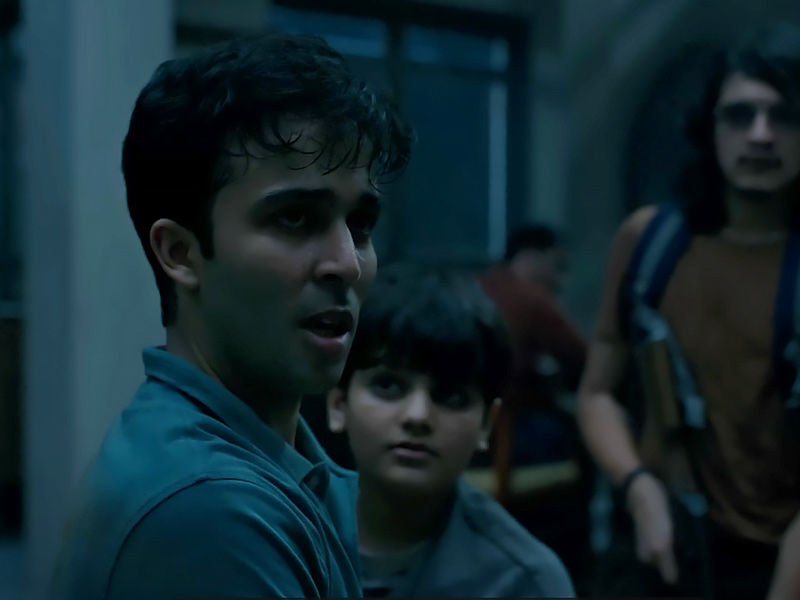 The film also recounts a narrative inside a story there. We've all heard the story of "desi incompetence." The officers lack bulletproof jackets and helmets; they are unable to obtain the plan for the café; and their lack of coordination extends this craziness until the early hours of the morning. Again, there is hardly any overt critique, only a snappy narrative topped off by believable comedy. When a subordinate report that "madam has phoned," his superior dismisses him by replying, "Tell her, I'll be late for dinner." He had no idea that the "true madam," Bangladeshi Prime Minister Sheikh Hasina, is on the line.
This could have been a very different work if it hadn't been for Rawal's searing performance. He shifts his tone so quickly – from urban casual speech to holy vows, from surprising empathy to raw dread – that it has a spellbinding impact. Rawal is so compelling that he gives the film political heft. One of the most disturbing episodes involves a chat between Nibras and a little girl.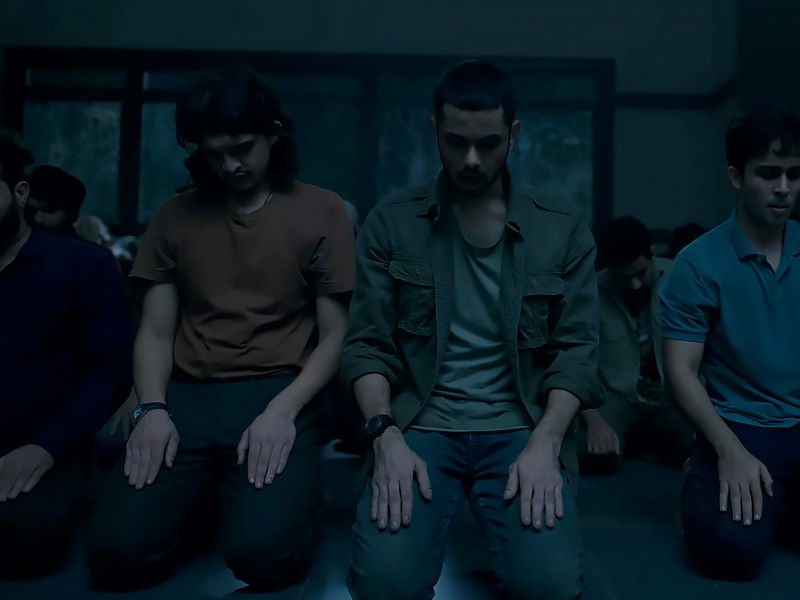 Simply read the following to see if it reminds you of anything. Nibras informs her that "Islam khatre me hai," that it once dominated the globe and was then taken away from them.
Faraaz discusses fundamentalism by narrating the narrative of a fundamentalist. It is a one-of-a-kind ode to the spirit of youth: innocent, optimistic, and bold; fragile, misled, and homicidal. Every night, the same sky hosts a sea of humanity: some see the glittering stars, while others perceive the encompassing darkness.