Can you catch a whiff of sizzling BBQ, sunscreen, and salty air? This can only mean one thing: summer has arrived, and our closets are in desperate need of a makeover. This season's fashion forecast is brilliant, both literally and metaphorically. While peaceful pastels and solid neutrals are timeless, exuberant hues are the pattern for this season's upbeat approach.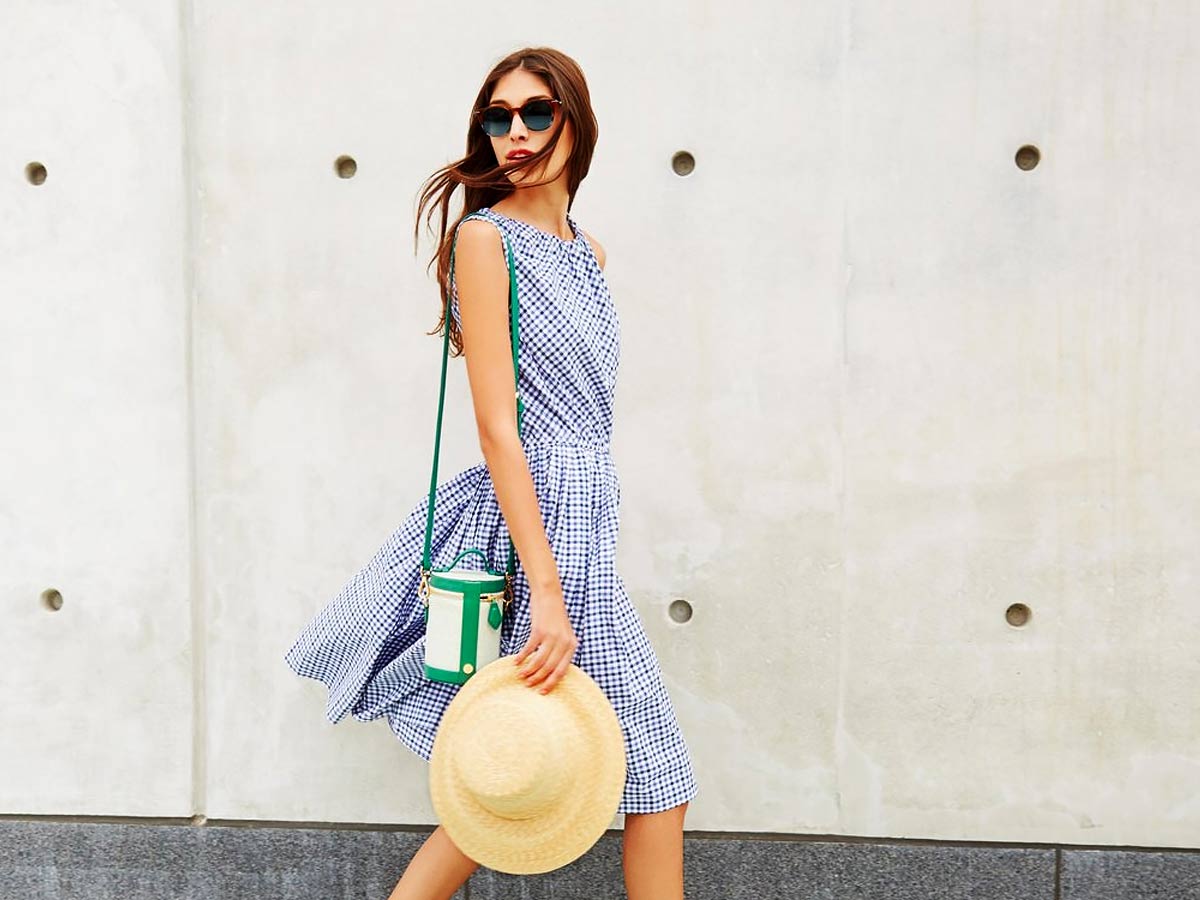 Consider the brilliant reds of blossoming poppies and the lush greens of luxuriant pastures. That being said, summer 2022 fashion trends are a mishmash of upgraded classics and revivals from previous decades. Consider romantic ruffles for a sunset picnic or denim for a cross-country road trip. There's something for everyone, ladies, and we're here to help you figure out which warm-weather trends are right for you.
Colors and prints that stand out will define the summer fashion trends of 2022. 
Purple hues are the defining hues of summer fashion trends in 2022. They even influenced Pantone's color of the year for 2022. Veri Peri is a red-violet color with blue highlights. Periwinkle with a twist, perhaps? According to Pantone, this color exudes "carefree confidence and adventurous curiosity." Are you more of a pastel fan? Lavender is a front-runner this year due to its upbeat and calming properties. Wear a purple tint from head to toe or combine it with warm neutrals and subtle greens.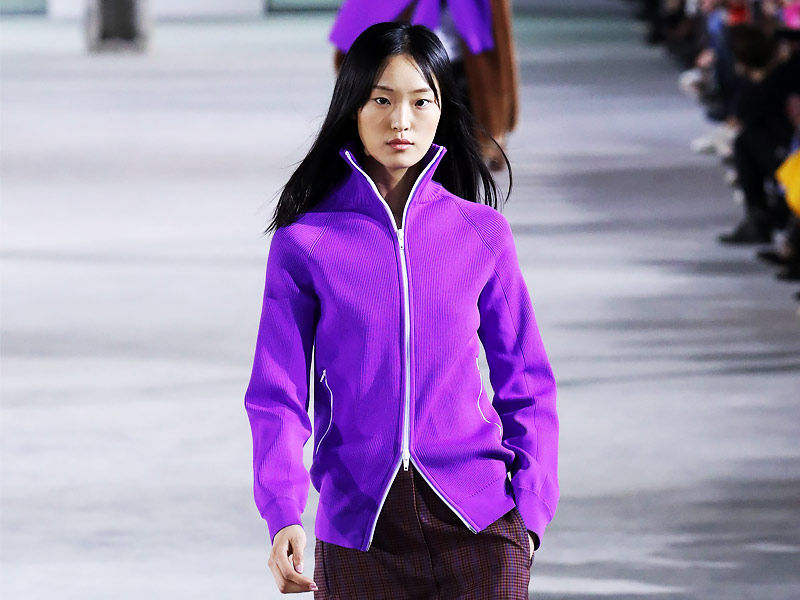 What's the scoop on the prints this season? Here's the rule: go big or go home. Large-scale designs are making a substantial transition from the runways to the streets. Look for bold creative patterns, sweeping brushstroke prints, and enormous watercolor blooms. Including these adventurous patterns in your daily life will make you feel like you're on vacation all summer. Don't worry if you prefer a more minimalist approach. Ditsy designs are still making an appearance from spring.
4 Major Summer Fashion Trend Themes for 2022 
The sun is shining and the days are lengthening, which can only mean one thing. We have places to go, people to see, and amazing costumes to put on. Let's take a look at the top four summers of 2022 fashion trends that we think will have a big impact.
Cottagecore: The Homebody Fashion Trend for Summer 2022 
Spending the long weekend at a summer cottage? Don't forget to bring your crochet, eyelet, and lace supplies. Cottagecore has quickly evolved from a niche style to a way of life. It's no wonder that cottage care is at the top of the summer 2022 fashion trend charts, with a new crop of homesteaders and back-to-the-landers.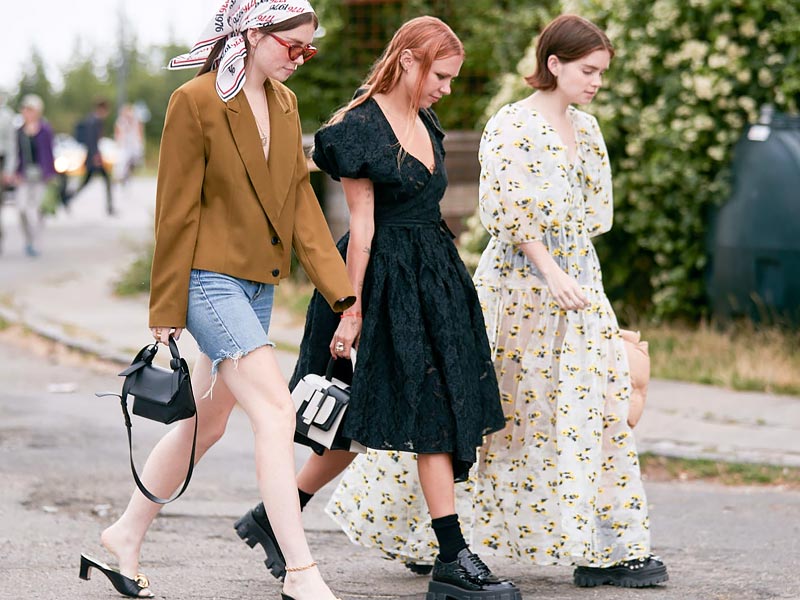 Join this feminine-inspired style by looking for garden blooms like teensy daisies and hand-painted dandelion patterns. Use earthy colors like sage, sunset peach, and relaxing lavender to get color inspiration from Mother Nature. Are you planning on picking wildflowers and tending to your summer harvest? Wear a woven sun hat to protect your face and wooden clogs or leather shoes to protect your feet.
This Summer 2022 Fashion Trend Is Filled With Nostalgia 
Do you have a sense of déjà vu? The current fashion runway presentations appear to be recreations of previous decades, but we're not complaining. We would bottle the nostalgic feeling of nostalgia. Instead, we're preserving it in our closets.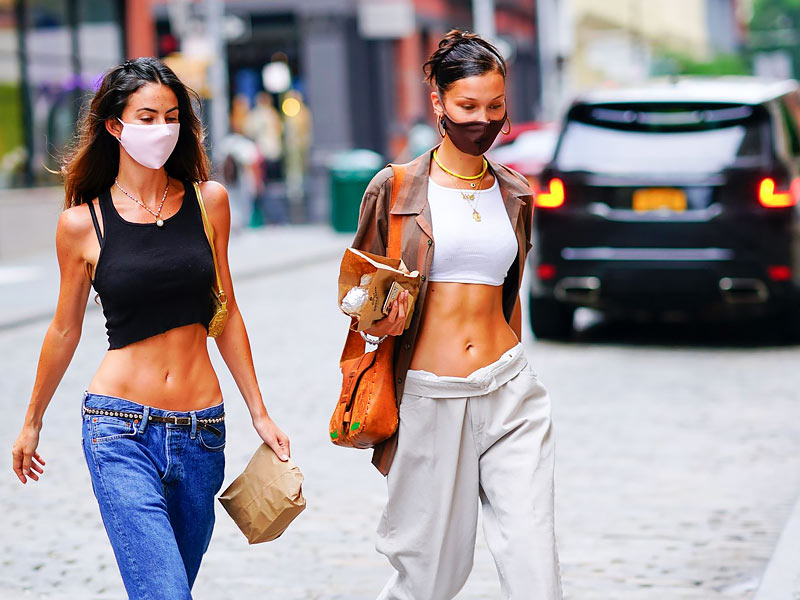 70s-inspired clothing, as well as 90s fashion for women, are already making a comeback. It's finally time to let Y2K fashion shine. Yes, butterfly tops and baby tees teamed with miniskirts and low-rise jeans are among the top summer 2022 fashion trends. You look like you walked out of a bubblegum-colored early-aughts rom-com. After all, you may wear pink on any given weekday (not just on Wednesdays).
The Ultimate Summer 2022 Fashion Trend is Americana Aesthetic. 
Close your eyes and imagine yourself in those traditional Fourth of July clothes. What thoughts come to mind? The Americana aesthetic is inspired by the classic stripe, gingham, and check prints that we all know and adore. Do you want to adopt this summer 2022 style into your wardrobe? Concentrate on salsa red, midnight blue, and dazzling white. Breathable fabrics such as linen, chambray, and cotton will provide the airy feel required for porch swing hangouts.
Business Comfort: The Office-Ready Summer Fashion Trend 2022

The moment has finally arrived. Some of us are shifting away from working from home and toward in-office workdays. We need to upgrade our workwear ensembles while remaining comfy. Don't be concerned.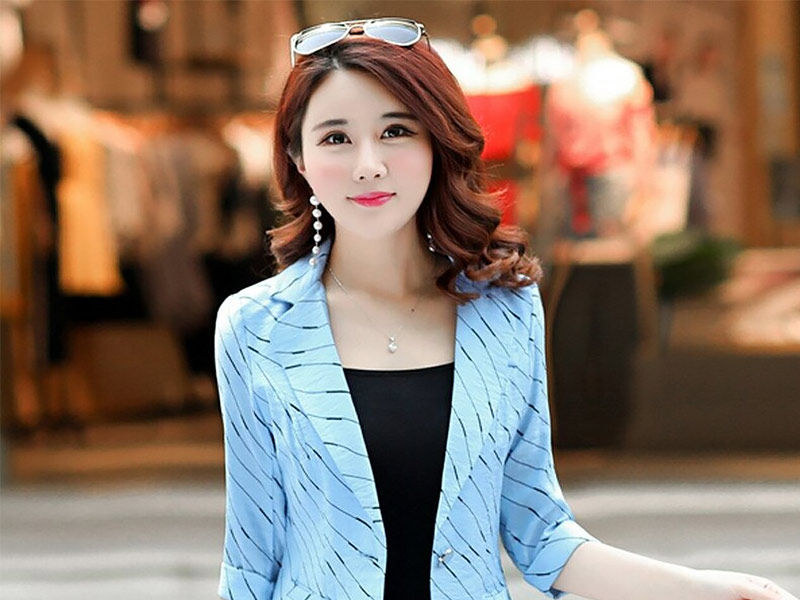 This summer fashion trend 2022 has our back. Workleisure is growing into a business comfortable dress code. We're ditching our WFH joggers in favor of simple sheath dresses and wide-leg pants. Maintain a polished appearance by wearing structured blazers and pointed pumps. If you've been stuck indoors for far too long, here is your chance to make a statement. Lean into those expressive prints and daring colors to reveal your genuine self.
Summer Fashion Trends for the Season's Most Popular Activities
We're tweaking the recipe for athleisure as one of the summer 2022 fashion trends. The emphasis is on active characteristics and practical textiles rather than equal parts sports and leisurewear. Our clothes must keep up with our hectic schedules, hobbies, and newfound wanderlust. Check out our favorite activities and how to dress the part below.
What to Wear While Hiking 
The thrill of the trail is calling our names, and we can't wait to go out the door. Do you share my sentiments?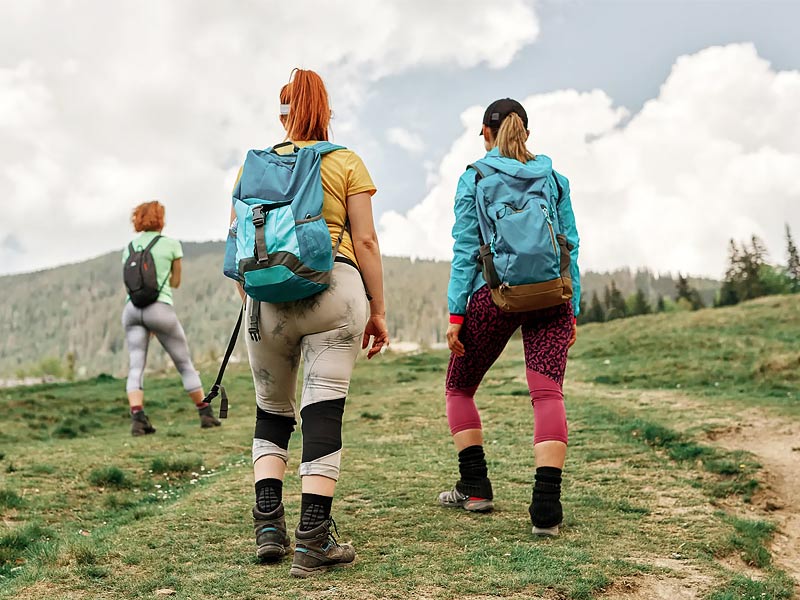 We've got you covered if you're not sure what to wear hiking. Don't forget to include quick-drying tanks, shirts, and cargo shorts on your list of must-have summer 2022 fashion trends. Lightweight layers will help you shift from dewy mornings to balmy afternoons. Pack your trail mix and lace up your hiking boots, and you'll be ready to conquer those hills and valleys.
What to Wear While Running 
On your mark, get set, walk to your closet, and pull out your favorite fitness clothing for a quick run.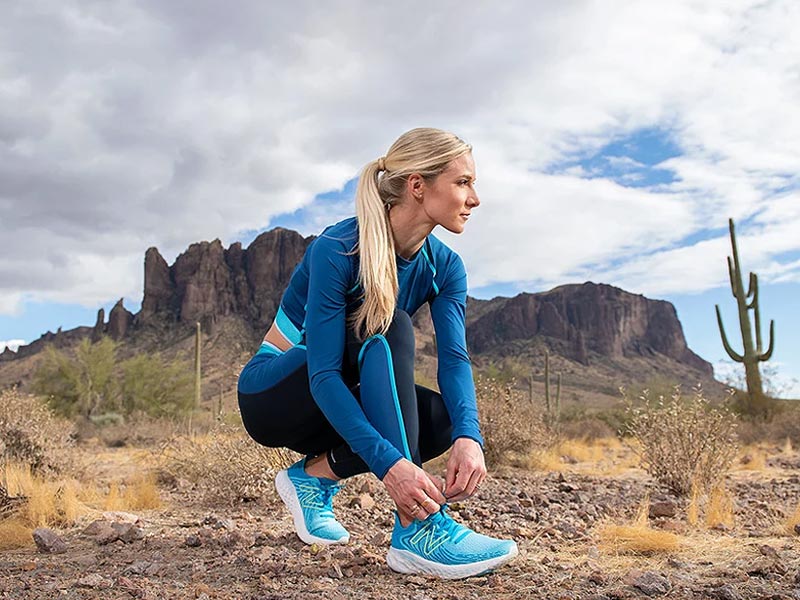 To keep cool in the summer heat, use shorts or capris made of performance materials while picking what to wear running. To be comfortable and supported, pair your bottoms with a loose T-shirt and a high-impact sports bra. Running shoes are essential, and don't compromise on the SPF. You're now ready to jog on the beach or along a paved color spark trail. Getting some fresh air and exercise—is a winning combination, in our opinion.
What to Wear to a Tennis Match 
Court sports are all the rage and go hand in hand with summer 2022 fashion trends, so channel your inner Sporty Spice. Do you know what to wear to play tennis? Stick to tennis whites if bright colors aren't your thing.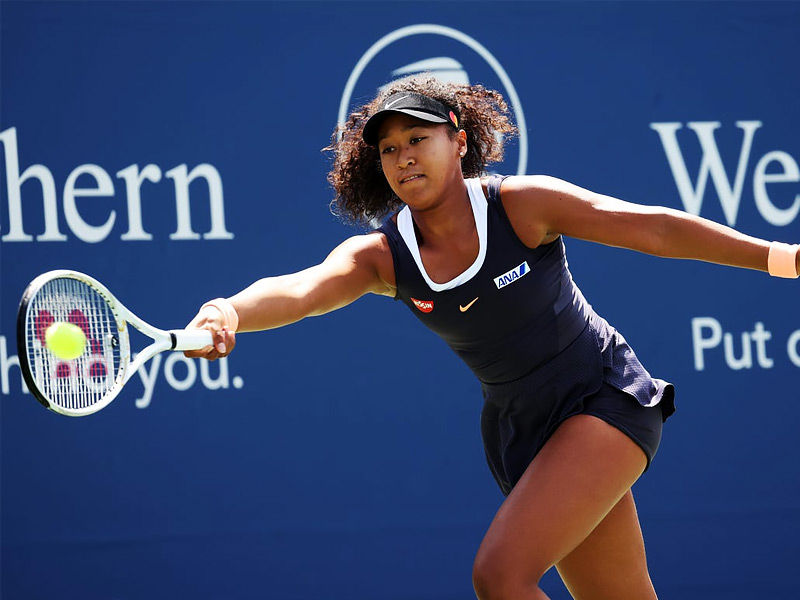 In fact, several clubs still insist on members wearing all white while on the court, a long-standing practice. Put that stylish skort to good use by pairing it with a longline sports bra. Finally, put on your grippy-soled sneakers and you'll be using that backhand in no time.
Add These Fashion Trends for Summer 2022 to Your Road Trip Packing List 
Isn't it true that road vacations are both liberating and stress-relieving? They provide an escape from the routine and a new perspective on the world. This summer, travel in style with the latest fashion trends of the season. Consider light, airy, and boho-inspired. Here are our picks for the top three trends to bring on your next road trip: 
Prints from the 1960s and 1970s. 
Ride in a convertible while wearing a paisley or batik hair scarf to hold your hair in place. 
Nothing beats cruising along Route 66 in a pair of classic Levi's. Patchwork or embroidered pockets add an unexpected touch.
Tops and dresses in crochet. 
Crocheted items, whether a crop top, tiny dress or lightweight cardigan, are ideal for warm road trips across the country. They provide optimal airflow, and the greatest part is that you can learn to crochet your own parts (thank you, cottagecore). 
Summer 2022 Fashion Trends for Special Occasions 
If your summer event schedule is filling up quickly, your closet may be struggling to keep up. You can only wear the same clothing so many times, from picnics and weddings to graduations and other events. This is where we step in. We're here to provide you ideas on how to incorporate our top 2022 summer fashion trends into your party-ready ensembles. Continue reading to improve your fashion credentials while attending a much-anticipated social event.
How to Dress for a Summer Wedding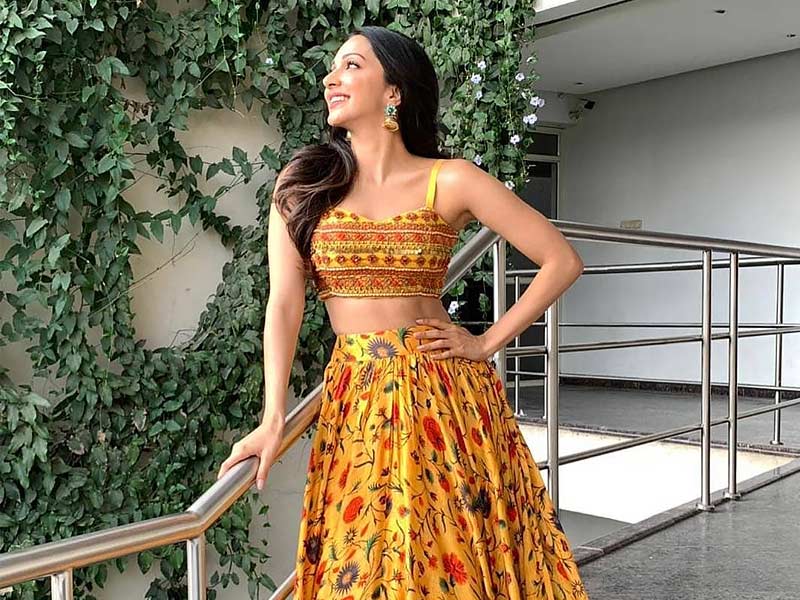 Wedding season is in full swing, and love birds are singing. Do you need to pick what to wear to a couple of summer weddings?  Or how about three? You're not by yourself. Warm-weather weddings are the ideal occasion to test out your favorite summer trend of 2022. A favorite midi dress from your closet is a safe pick, especially for outdoor events. Make a statement with a flirtatious off-the-shoulder, ruffled neckline. We all know that white is reserved for the happy couple, so experiment with different colors. What are our top picks? Leaf green, burned coral, purple rose, and iced aqua are the dominant colors.
What to Wear to Graduation Considering Summer 2022 Fashion Trends 
Congratulations are due. It's time to toast your late-night study sessions and early-morning classes. Don't know what to dress for your graduation? Let's start with the silhouette. A midi slip dress is elegant and modern, and it should fall just below the hem of your graduation gown. This will keep the excess fabric from showing at the bottom. Then, experiment with color. A modest white dress is timeless on your wedding day and represents a fresh start. Do you want a pop of color instead? Wear your school colors to commemorate the day so you can look back on images with alumni pride.
How to Dress for a Picnic in Summer 2022 Fashion Trends 
Has your significant other prepared a day date with a view and delectable finger foods? Swoon. You're a really fortunate lady.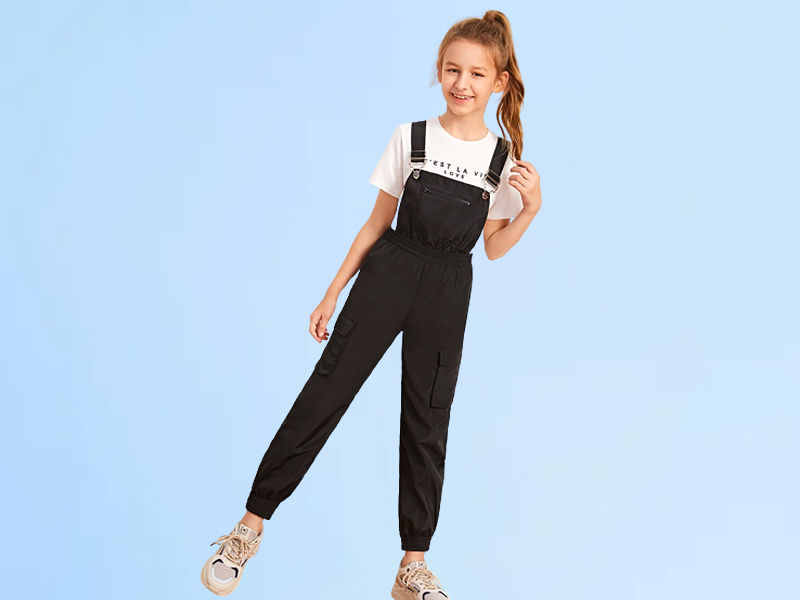 All that remains is to decide what to wear to this picnic. You can rely on summer 2022 fashion trends to help you. Dresses are popular this season but don't overlook their equally trendy cousin, the jumpsuit. Jumpsuits are perfect for outings that need sitting on the ground. You may be carefree without worrying about your hem flapping in the wind. Look for smocked details around the breast and waist for a flattering fit and flirtatious feel.

What to Wear to a Barbecue 
Summer barbecues are undoubtedly the most popular summer hangouts. Are you wondering what to wear to a BBQ? They're very laid-back, especially around a pool, so don't overthink things.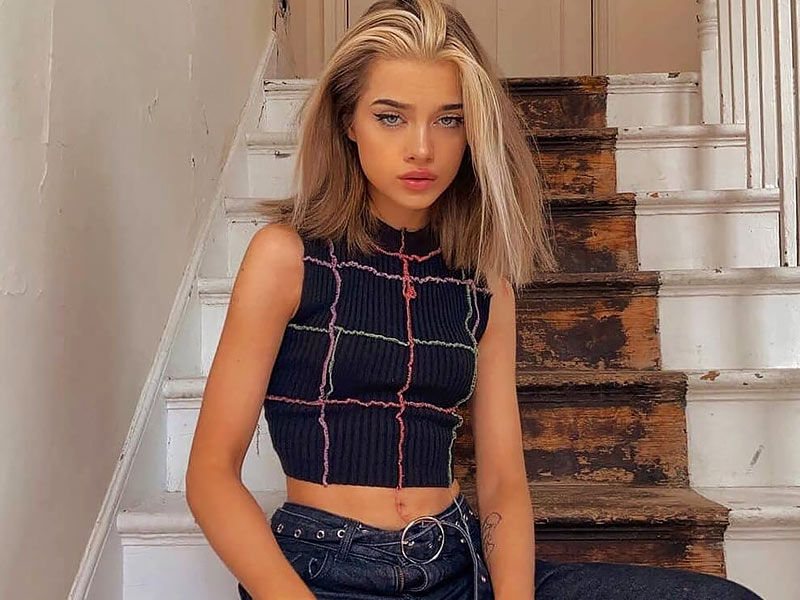 The laid-back feel of the Americana aesthetic is taken from our list of summer 2022 fashion trends. You can never go wrong with denim cut-offs and a cotton top or tank. If it's a patriotic event, stick to the traditional red, white, and blue colors, but don't feel confined to them. Cannonball into the world of color with a neon yellow or electric yellow. Summer is written all over these sherbet hues.