Akshay Kumar, Kriti Sanon, Arshad Warsi, Jacqueline Fernandez, and Pankaj Tripathi star in Bachchan Pandey!
In terms of content, films have undergone a sea change in the last few years. Hindi films appear to have progressed past the point where a movie starring a big star was a sure bet for success. Despite having grown up on the staple diet of desi food, we've developed a taste for Italian, Chinese, Thai, Mexican, and South Indian cuisine!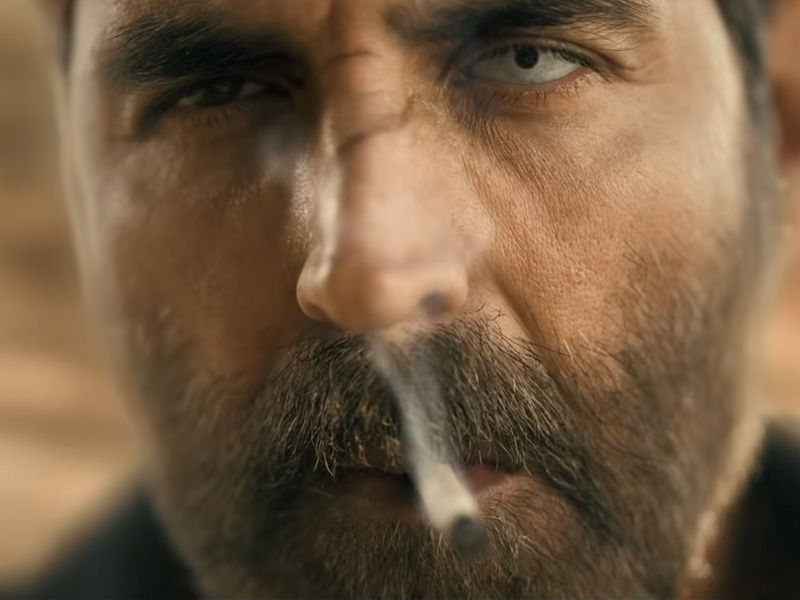 Review: of Bachchan Pandey
This lawless land where goons and journalists beat cops is burned alive in broad daylight. Bachchan Pandey (Akshay Kumar) – "jiski aankhein aur dil dono Patthar ke hain" – is the most notorious of the gundas here. This hitman's larger-than-life persona piques the interest of a struggling filmmaker, Myra (Kriti Sanon), who travels to Baghwa to make a full-fledged feature film about him. Her friend Vishu (Arshad Warsi) is a struggling actor who reluctantly agrees to assist her in this doomed mission, kicking off a bloody roller coaster ride marked by death and destruction.
It's an intriguing plot, but we've already seen most of it in the trailer, which reveals the entire story. 'Bachchan Pandey' does not consistently deliver. It's a massive setup that appears to have been heavily influenced by the Tarantino school of filmmaking. There are sweeping slow-motion shots of the protagonist driving around in his vintage open car in the dry and arid landscapes of North India and an eerily cheerful background score that ensures his dark deeds do not frighten the audience.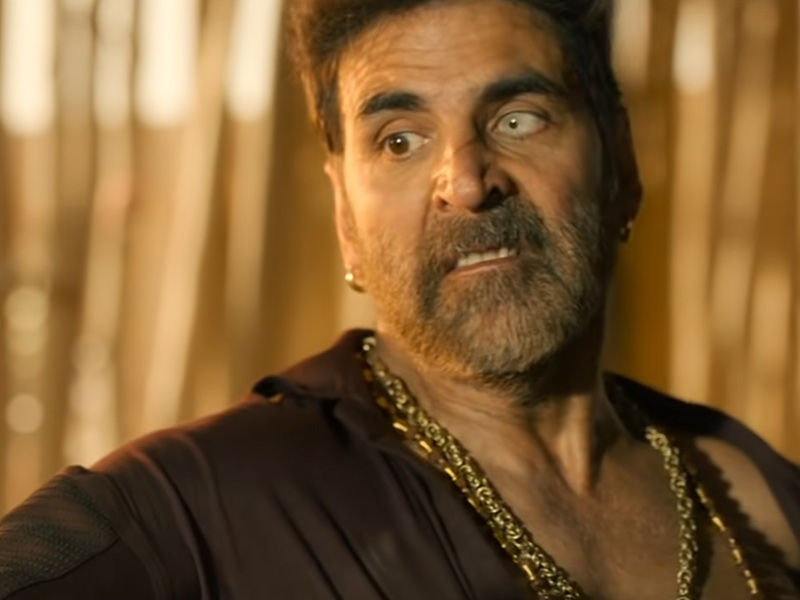 Then, does it elicit laughter? No, because there aren't many more, aside from a few jokes (as seen in the trailer). This is despite a talented cast of character artists known for their comic timing.
The first half is used to set up the story, but it does not progress at the desired rate. Thankfully, some minor plot twists and conflicts make you eager for the second half, but the screenplay takes an eternity to make a point. The music is a major letdown that only adds to the running time.
Akshay Kumar has the most fun playing a crazed killer with a barely convincing backstory. Kriti Sanon looks stunning and does an excellent job in her role. Jacqueline Fernandez's performance as Paandey's girlfriend Sophie is so repetitive and constrained that it's difficult to distinguish this one from many of her previous roles. Prateik Babbar, who plays a goofy goon, is similarly cast.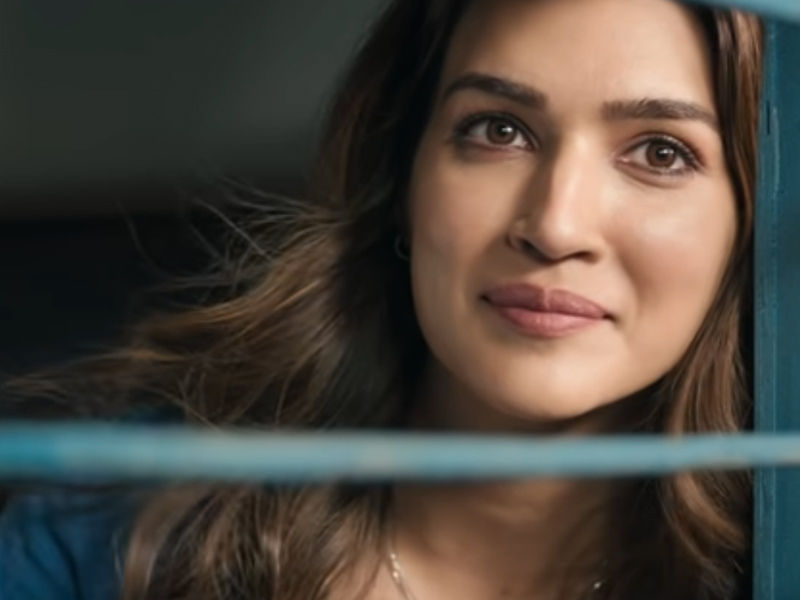 When you meet Bachchan Pandey, it's as if you walk into a luxurious restaurant expecting a scrumptious meal, but all you get is something what we call is "Bhel". Bachchan Pandey is like an overcooked stew, cramming in elements from every genre without stopping to see if the combination works.
The film, starring Akshay Kumar, Kriti Sanon, Arshad Warsi, and Jacqueline Fernandez, transports you to the 1980s and 1990s Bollywood, when illogical situations, blood, and gore were the main ingredients that caused the audience to clap. Sorry, but the formula is no longer valid.
What did director Farhad Samji think when he wrote this apologetic script? It's perfectly acceptable to pay homage to classic masala films, but the new interpretation must be contemporary; you must evolve with the times. Too many cooks, spoil the broth, and we see that here. The film is muddled by the wafer-thin plot with unnecessary twists and turns written by six writers.
The plot is heavily influenced by the Telugu film 'Gaddalakonda Ganesh,' which was a remake of the Tamil hit Jigarthanda.' The basic premise revolves around an assistant director who aspires to be a big director, and she decides to direct a film about a gangster. In search of a gangster, he comes across the ruthless gangster Bachchan Pandey.
After watching the film, you realize that no amount of glitz, glam, or A-list stars can ever replace a gripping script. Great stars, great styling, great songs, and great visuals work as long as the script is great. Every film frame, packaged snazzily with glossy-finish camerawork, exotic locations, and fancy costumes, probably cost lakhs to put together, but it still works.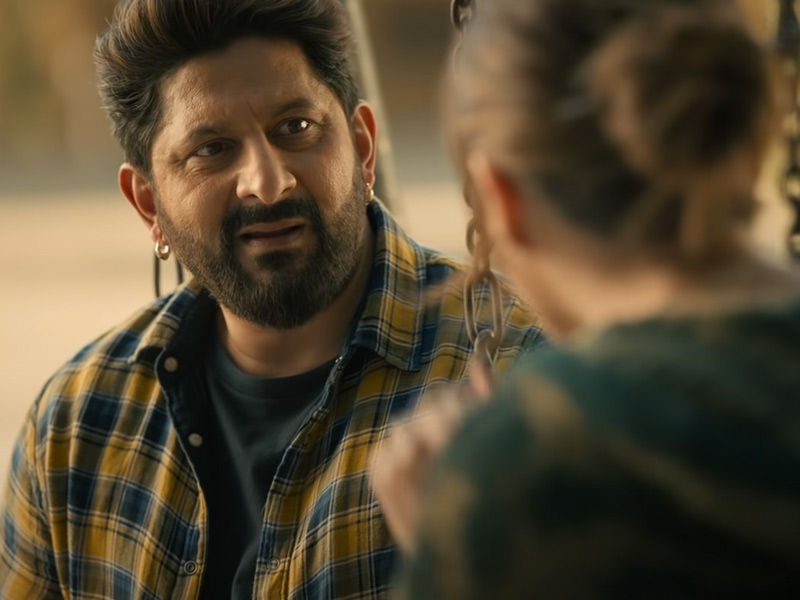 The best way to enjoy this film is to plan what you expect from it ahead of time. Let's face it: there's isn't anything new about what's going on. If you enjoy either action, comedy, or both, you will have a good time. Only Warsi stands out from the entire the cast. His comic relief is the icing on the cake. He's a real treat. Kriti Sanon also does an explicit job and receives the most screen time. Her friendship and banter with Warsi are the film's standout scenes. Jacqueline Fernandez has been relegated to the side seat that is only there for fan service. 
Kumar has a menacing appearance and sleepwalks through a tailor-made role for him. The film provides him with numerous opportunities to showcase every aspect of his talent. This freak show is going to be a blast for his fans.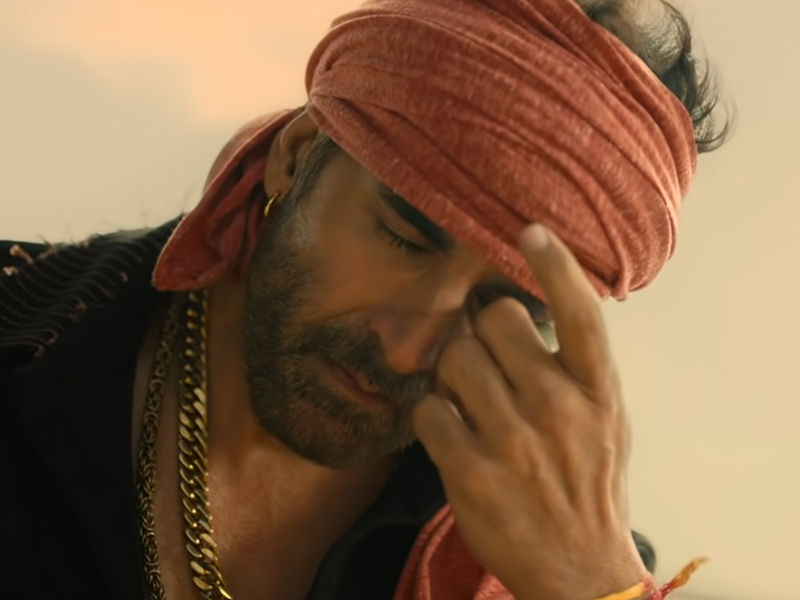 If you enjoy a typical masala film, this is for you. Others, stay away! Furthermore, the film's tagline is 'Holi pe goli.' However, after watching the film, you will undoubtedly require 'a headache ki Goli.'