Decoupled alternates between being fatuous and vapid. It will never be mentioned in the same breath as the many outstanding films that have dealt with divorce and its ramifications (think Scenes from a Marriage, Marriage Story, Shoot the Moon, A Separation, Kramer vs. Kramer, and An Unmarried Woman, to name a few).
Manu Joseph developed and wrote the Hardik Mehta-directed series, which is an empty shell of a story. It only scratches the surface of a relationship that has fallen apart due to fundamental incompatibility and unmet expectations. What's all the fuss about?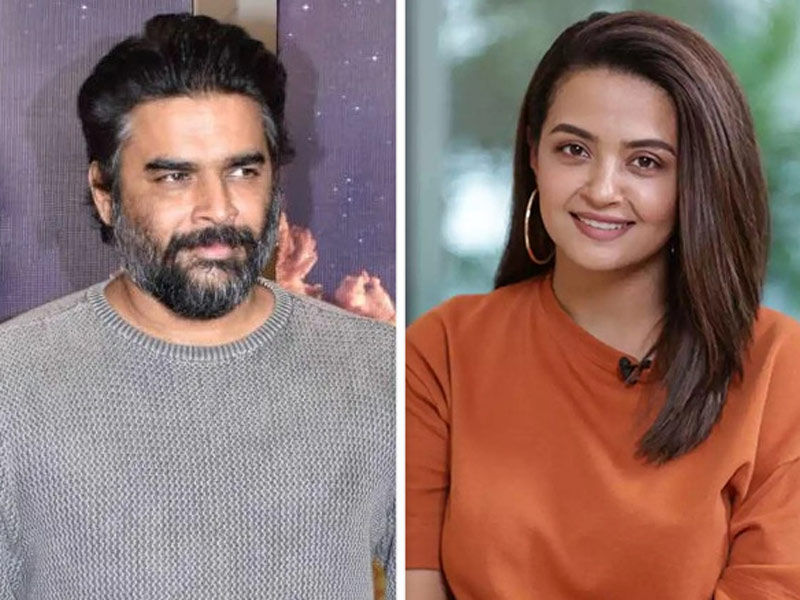 Cast of Decoupled Season 1 
R Madhavan: Arya
Surveen Chawla: Shruti sharma
Irani, Dilnaz
Kumar, Atul
 Aseem Afsar Ali
Sharma, Siddhartha
Kohli, Navneet Singh
Manee Bhatia.
Plot of Decoupled Season 1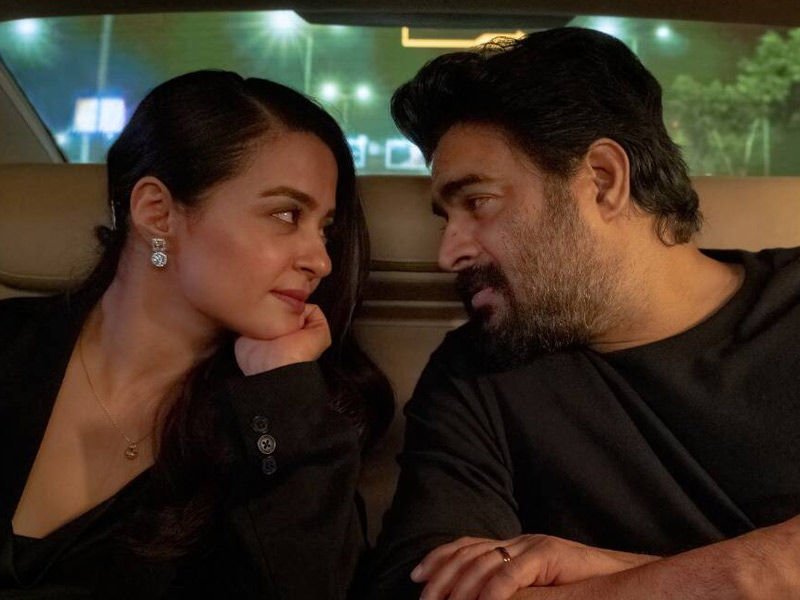 Arya Iyer (R Madhavan) and Shruti Sharma Iyer (Surveen Chawla) are a celebrity novelist and a financial manager who is growing apart. They want to split after several years of marriage and continue to live in the same house to co-parent their school-aged daughter Rohini (Arista Mehta). They even plan to throw a Decoupling Party/Ceremony in Goa to make an official declaration of their separation. The show's text contains a victimisation aspect that Madhavan's portrayal entirely overlooks.
He portrays Arya as the privileged man he is, someone who revels in his fabricated social status—the type of guy whose mother most likely told him he was unique as a child. However, the narrative confines Arya to useless rants; he never laments on issues that genuinely matter. Arya lives in a bubble he creates for himself, which isolates him not only from the rest of the world but also from his family.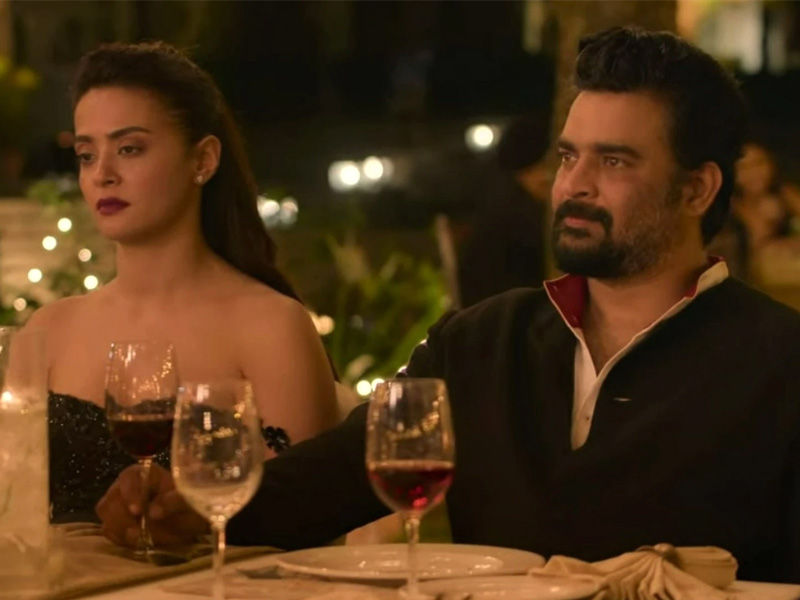 Manu Joseph ('Serious Men') and Hardik Mehta ('Kaamyaab', 'Roohi') don't bother with the narrative of how Arya and Shruti met, fell in love, and married, only to drift apart years later. They start the story with the couple having yet another quarrel in their car while driving to the airport to drop him off, establishing the tone for the eight episodes, each with a title based on the episode's major premise.
Soon, we learn that Arya isn't your normal laid-back man, but rather someone who is prone to getting into problems because of his blunt remarks. And Shruti not only despises but also feels humiliated by his propensity of voicing his opinion and putting himself into trouble every time. She does occasionally return, and the repercussions leave him red-faced in public.
In Decoupled, Manu and Hardik skillfully portray the politics of marriage, with a healthy dose of humour thrown in for good measure. Furthermore, they serve as a mirror to how various men and women frequently interact with one another in a marriage, as well as the mores that apply when a couple is divorcing. That's also what makes the show relevant to the general public.
Decoupled also makes a significant point about social media's power today, when a brief video can be used to take off on someone in the virtual world without a second thought and go viral in no time, with little regard for the repercussions. At the same time, it quietly touches on several current events. Arya upsetting security employees at the airport with his unwarranted inquiries and statements, and then being labelled as "anti-national" by other passengers, is clear proof.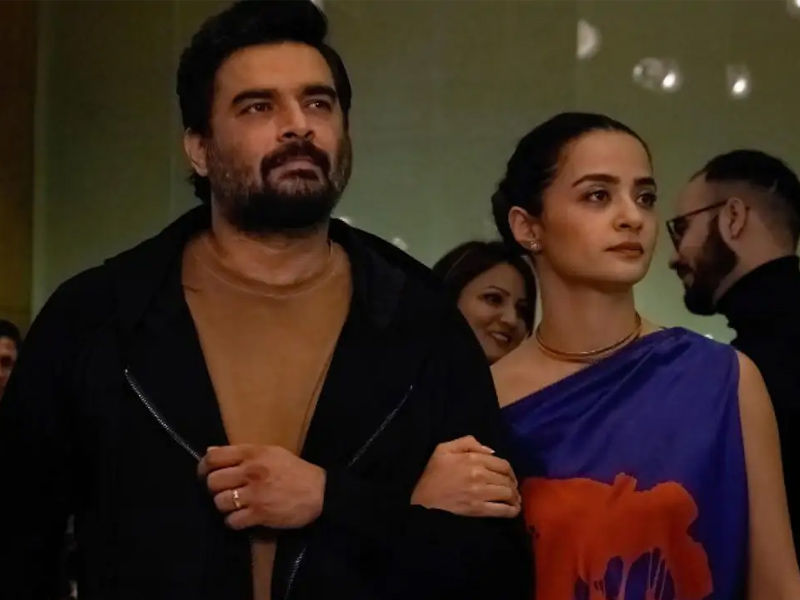 Decoupled also pokes fun at economists by portraying one who opposes direct government cash transfers to impoverished people's accounts, while referring to NREGA as his invention and Aadhaar as "complete monitoring." The episode also discusses the stark contrast between the large residences in Delhi, Gurgaon, and Noida and the smaller dwellings in Mumbai.
Madhavan does an excellent job portraying a writer who is unafraid to voice his thoughts. He maintains his Arya gateway as modest, uncomplicated, and easy as possible. Surveen Chawla praises him for her portrayal of Shruti, the self-sufficient wife, or should we say soon-to-be ex-wife. She looks stunning, and her connection with Madhavan is palpable, whether they're squabbling or joking about.
Aseem Hattangady and Atul Kumar as Arya's friends are filmmakers Mayank and Guru Agni, subsequently, Akash Khurana and Apara Mehta as Shruti's parents, Surinder Sharma and Madhu Sharma, Arista Mehta as Shruti and Arya's daughter Rohini, and Sonia Rather (as air hostess Masha, who is drawn to Arya) all play their Arya and Shruti's driver, Mukesh Bhatt, offers an insightful and notable comment on the couple's background.
Chetan Bhagat, who portrays himself, is frequently at odds with Arya, and the two engage in a game of one-upmanship every time they share a scene.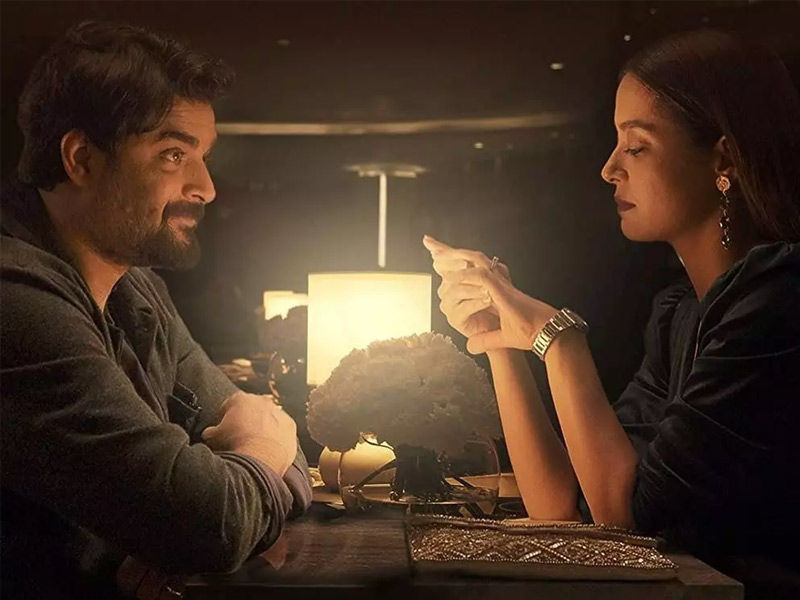 Sheetal Duggal's production design complements the show's aesthetic, which is further enhanced by Piyush Pity's cinematography, which captures the action in Gurgaon, New Delhi, Mumbai, and Goa. Parikshit Jha's editing should have been a little crisper to glide over the slightly lagging moments, while Rachita Arora's background soundtrack adds to the story of Decoupled.