Not to say that literature's most famous star-crossed lovers had it easy, but at least Romeo didn't grow up learning to kill Juliet on sight — and at least Juliet wasn't biting back on a basic desire to drain Romeo of his blood. 
That's the quandary at the core of First Kill, which follows Juliette (Sarah Catherine Hook), the youngest scion of an ancient and powerful vampire dynasty, and her new high school classmate Calliope (Imani Lewis), the late-blooming baby in a monster-hunting clan. It's the perfect setting for angsty drama, sensual romance, and deep lore.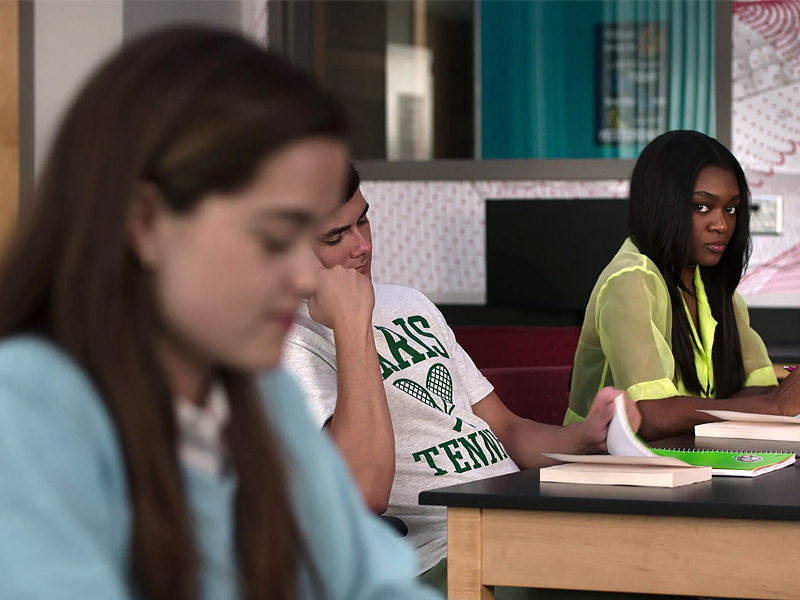 Unfortunately, despite its best efforts, the series' eight-episode inaugural season is hampered on all fronts by bland execution that makes it more painless than addicting.
First Kill, based on V.E. Schwab's short story, begins with both females at a crossroads. Juliette is pressed by her parents, the frigid Margot (Elizabeth Mitchell) and the warmer Sebastian (Will Swenson), to be a nice girl and complete the vampire rite of passage that involves exsanguinating her first human. But she's the type of person who tenderly scoops up a stray bee in her hands; the thought of killing a live being makes her sick to her stomach.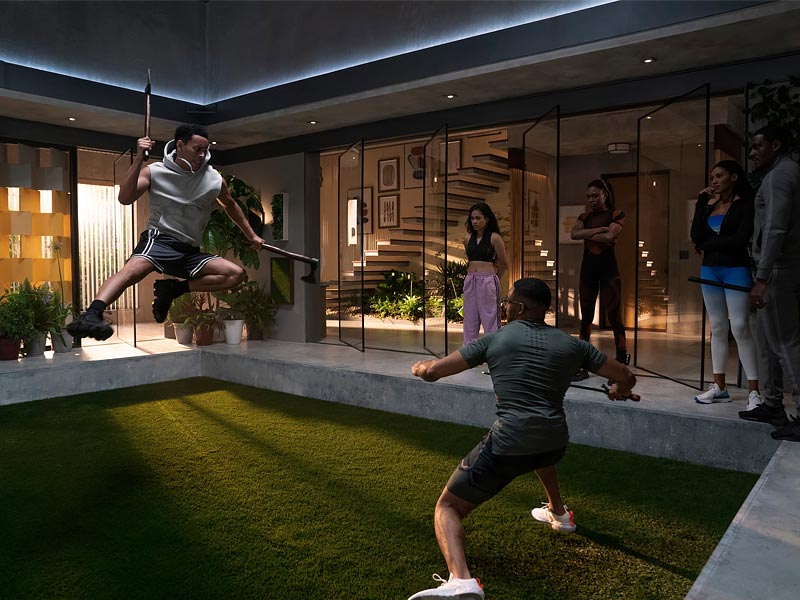 Meanwhile, Calliope is excited to capture her first monster after a lifetime of preparation. She's already older than her elder brothers Apollo (Dominic Goodman) and Theo (Phillip Mullings Jr.) were when they slaughtered their first creatures at 16 — and she's more than eager to prove herself to her overprotective parents, Talia (Aubin Wise) and Jack (Phillip Mullings Jr.) (Jason Robert Moore).
When a game of spin-the-bottle throws them together in a classmate's pantry, both girls get the chance they've been waiting for. However, before either can move in for the (literal) kill, they can't resist a steamy makeout session. And so begins a romance that has the potential to destroy not only both girls and everyone they care about, but also to upend their families' entire way of life.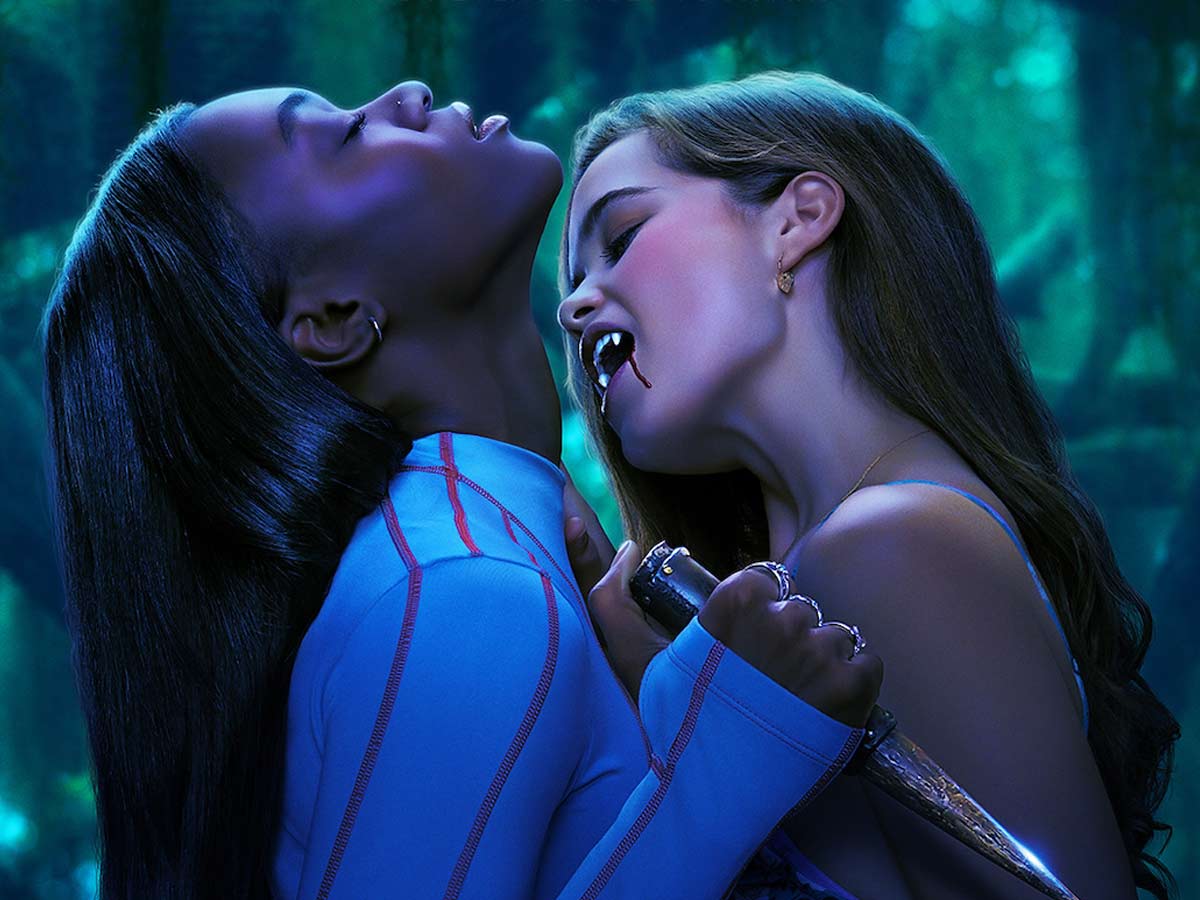 First Kill is at its most delightful when it leans into the cheese. The girls shatter jars of cherries across the pantry floor in the premiere, directed by Jet Wilkinson, as they lose themselves in the joy of their embrace. Juliette sits in bed alone herself, wondering about Calliope's gaze or dreaming of ravenous kisses and delicious peaches.
Later episodes tone down the horniness in favor of more serious conflict, as their relationship drives both girls and the community around them to confront the basic ideals they've built their lives around. The show's ideas and analogies aren't subtle, as seen by bookending voiceovers about the significance of breaking links or what creates a monster. It's also not shy about making references; at one point, Calliope and Juliette hang out on a school play set for Romeo & Juliet and exchange some of the play's most memorable lines.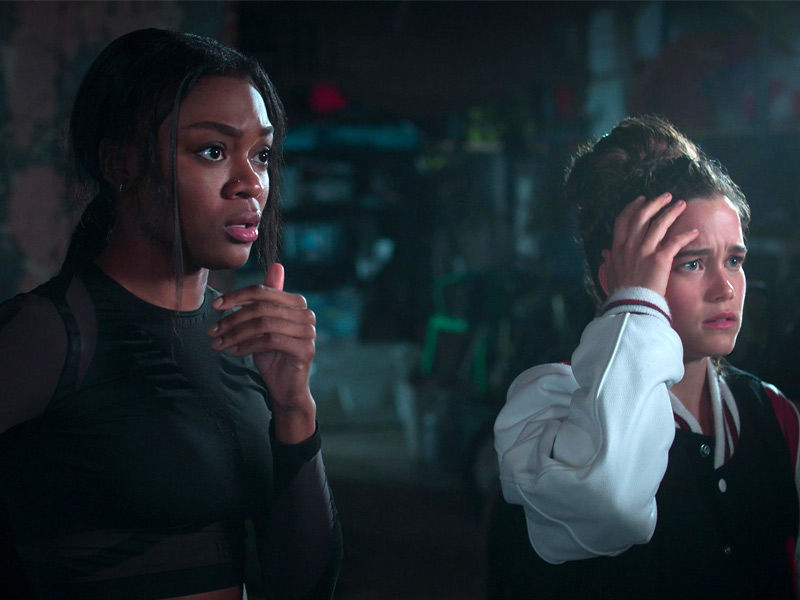 The story also progressively surrounds its lovers with a vast mythos that begins in the Garden of Eden and extends all the way around the world. In addition to vampires, it contains a slew of other monsters such as zombies, banshees, and ghouls (some of which are rendered onscreen in iffy CG). Then there are the enigmatic backstories for supporting characters like Theo or Juliette's black-sheep brother Oliver (Dylan McNamara), which should give plenty of fuel for future seasons. 
When you add it all up, First Kill might as well be designed to build fandoms. It's easy to see a passionate fan enumerating the magical creatures mentioned in passing, or writing fan fiction about Apollo's love-hate relationship with Juliette's similarly pompous elder sister Elinor (Gracie Dzienny, having more fun than the rest of the cast combined).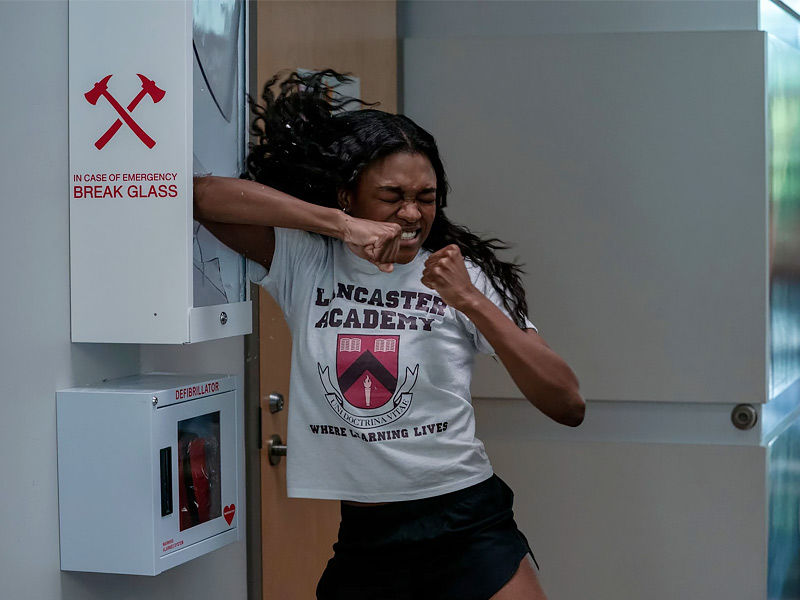 However, it is more difficult than it should be to imagine too many individuals being so invested in the first place. First Kill struggles to add depth or texture after laying up a vast universe of supernatural mythology and complicated interpersonal connections.
The sets have the anodyne sleekness of furniture catalogs, and the supporting figures range from one to two dimensions. We learn a lot about Savannah's history with monsters, the hierarchy of monster hunters, and the power battles within the vampire elite, but we don't get a feel of what it's like to live in those worlds daily.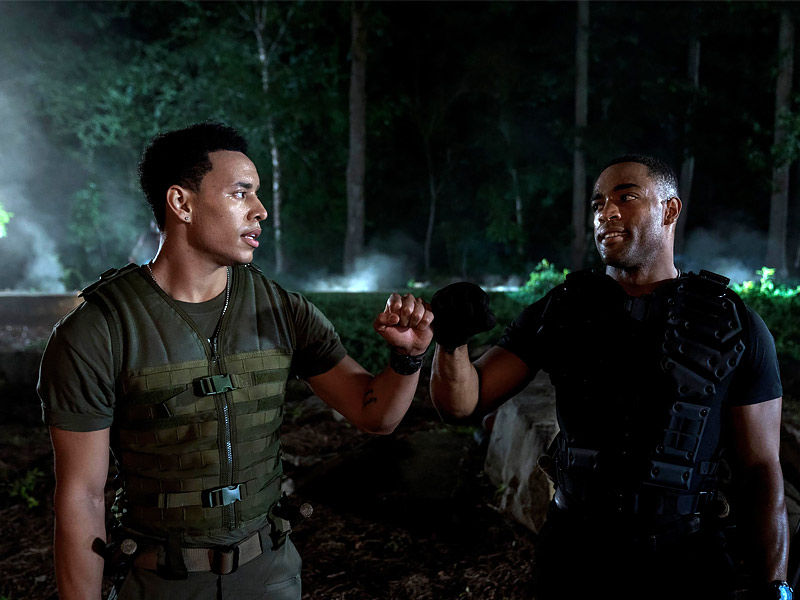 First and foremost, First Kill fails to create a truly swoon-worthy relationship. Lewis and Hook have pleasant chemistry that might carry a slow-burning subplot on a larger teen ensemble drama.
However, for this story to function, we must view Calliope and Juliette's link as a yearning so powerful that it may torch entire societies or transform them in their image. Instead, the characters move from exchanging names to risking their lives for one another in a matter of days, and it's unclear why they're so dedicated to someone with whom they've scarcely exchanged more than second-date trivia.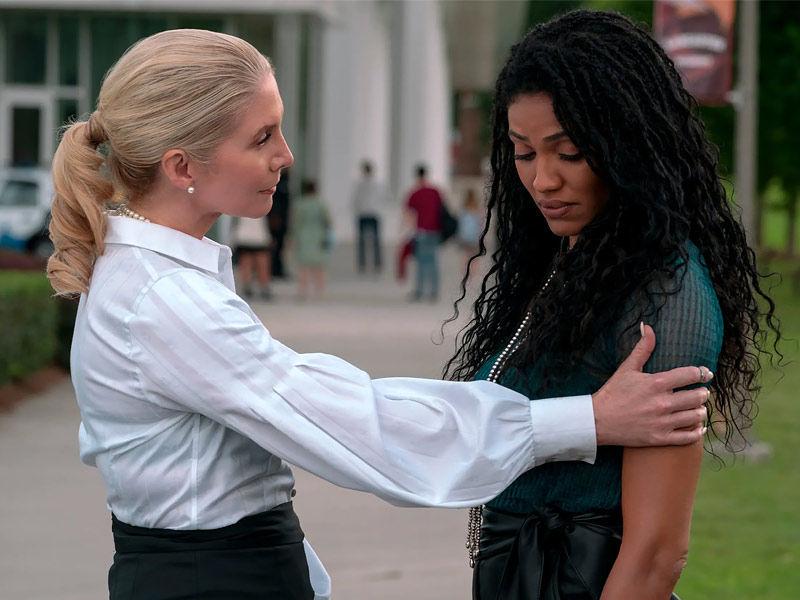 First Kill's denouement is inspired by another famous Romeo and Juliet scene, in which the friar cautions Romeo of violent delights and violent endings. "How about loving moderately?" In a voiceover, Juliette dismisses the heart as "something you can pour into a measuring cup and simply stop at the 2/3 line." The issue with First Kill is that the show itself feels like it can only be enjoyed in moderation. It's a delightful diversion that goes down easily, but it doesn't come close to conveying the all-encompassing attraction of a truly compelling binge, let alone a forbidden first love.