The film marks choreographer Brinda's directorial debut and suffers from tonal inconsistencies.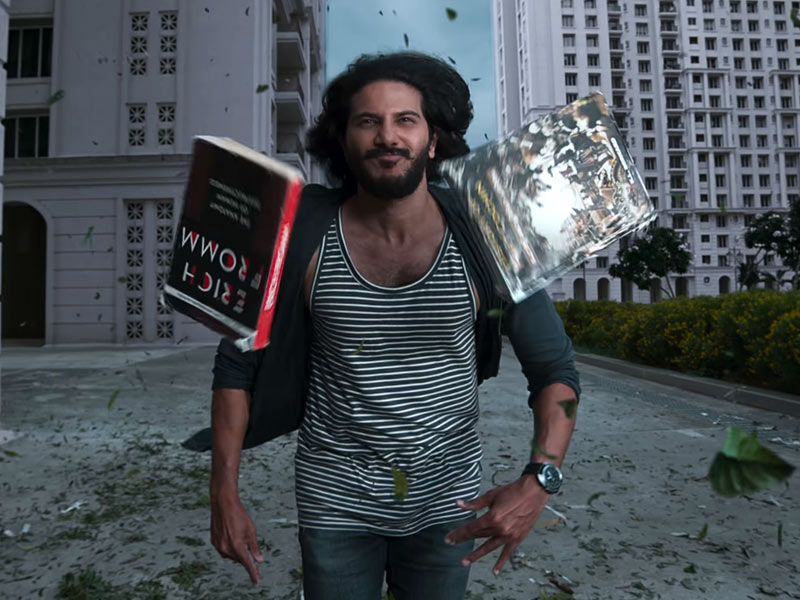 As you are probably aware, the title of this film is based on Mani Ratnam's romance O Kadhal Kanmani. The title alludes to Mani Ratnam's involvement. Brinda, who makes her directorial debut with Hey Sinamika, choreographed many songs for Ratnam. Dulquer Salmaan and Aditi Rao Hydari, the film's stars, had previously appeared in two distinct Ratnam romance dramas. More crucially, their personalities in this film appear to be lifted directly from a Mani Ratnam love story.
However, once you've finished viewing the film, you'll see that it reminds you of Mani Ratnam's Katru Veliyidai, only with the gender roles of the leads reversed.
Famous Tamil lyricist Madhan Karky wrote the plot of the intricate love triangle, which stars Dulquer Salmaan, Aditi Rao Hydari, and Kajal Aggarwal. Brinda, a choreographer-turned-director, directed the film while Govind Vasantha created the soundtrack.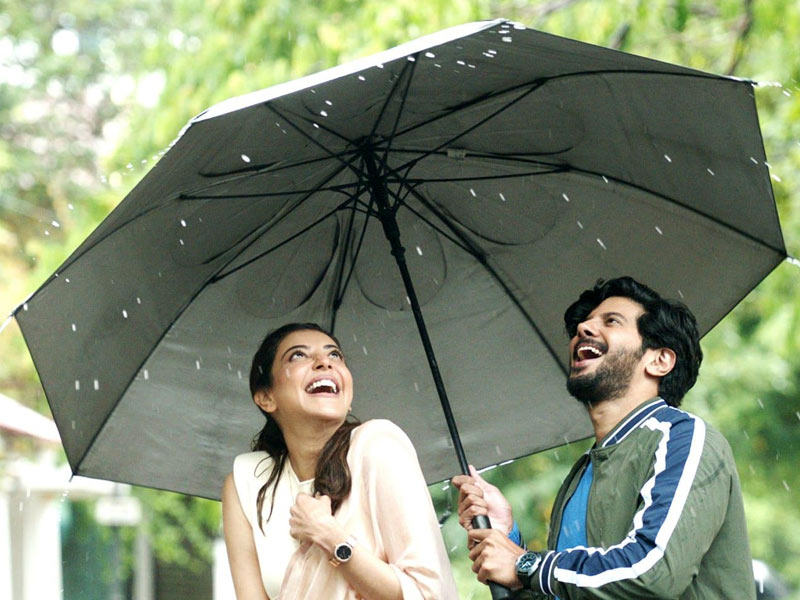 Yaazhan (Dulquer) and Mouna (Aditi Rao Hydari) are a young, upper-class couple from the city. He is a well-dressed software developer. And she's a paleotempestologist (remember how some of you googled "conservation architect" after hearing about O Kadhal Kanmani? Do the same with this.) Their closeness, struggles, and dialogues are similar to Mani Ratnam's characters. Yaazhan flirts with okra as he misses his wife in a sweet scenario.
Even their initial meeting occurs in an odd circumstance, such as when Adi finds Tara attempting to jump in front of a speeding train. When a storm hits a seaside rooftop cafe in Kochi, Yaazhan and Mouna meet behind a table. As people rush by, the two share a shelter and get to know each other. They discuss getting together within a few moments. Their love blooms amid a storm.
On paper, all of this appears to be lovely. But one must ask if these ostensibly urban and well-read folks wouldn't like to get to know each other before getting into a relationship.
Two years after their first meeting, a song depicts them getting married. Later, we learn of the tension in their relationship.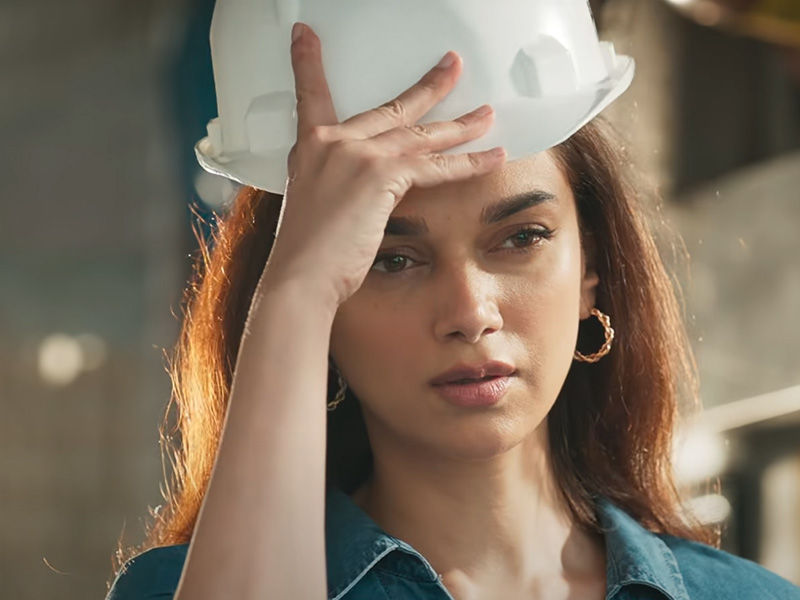 Yaazhan reminds us of the Prakash Raj character in Santhosh Subramaniam. He enjoys making her coffee every day and discussing the ingredients and procedures. Every day, he prepares an elaborate breakfast for her and instructs her on the proper order in which she must consume the food. On the way, he contacts her to remind her to turn on the indicator. He informs her which AR Rahman song she must listen to when they go for a drive. Yaazhan smothers Mouna with his affection without realizing it.
Mouna seemed to find Yaazhan intolerable. For about half of the film, this incompatibility is portrayed in a comedic manner. For example, there is a comedic scene where she plots a means to divorce her colleagues. And Yaazhan appears to be unconcerned with his wife's problems with him.
Malarvizhi (Kajal Agarwal), the third important character, is introduced near the close of the first half. Mouna hires a relationship counselor, Malarvizhi, to woo her husband so she can divorce him for cheating on her. Malarvizhi, on the other hand, falls in love with him because he disproves her assumption that all men are "evil."
This rom-com about an odd pair quickly devolves into a stormy love triangle. And it calls into doubt the emotional logic of the film and its main characters, particularly Mouna. Although the film indicates that she is possessive of him, we are not told why she never discusses her problems with him. This conflict's resolution is also disappointing.
It works flawlessly as long as the picture tries to be a romantic comedy while maintaining a cheerful tone. When the picture goes into drama mode, it strains to operate and can barely keep the viewer involved. If it had stayed a romantic comedy until the end and tackled the subject more comically, the film would have worked even better.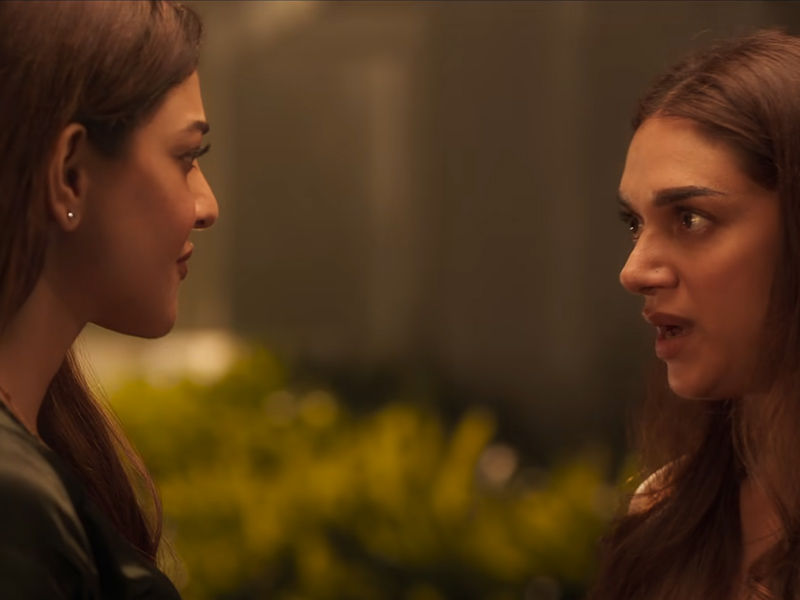 Nonetheless, the picture works to some extent, thanks to a humorous segment in which Dulquer shines effortlessly. Aditi Rao Hydari is sincere and gives a mature performance. It is Kajal Aggarwal who fails to make an impression in a role that is badly written and shallow.
Dulquer and Aditi's performances allow viewers to empathize with their characters despite the abrupt change in tone. Yaazhan is similar to Dulquer's smooth-talking character Aravind in Vaayai Moodi Pesavum. Unlike Aravind, not everyone enjoys Yaazhan's constant speech. Aditi is fantastic, especially in the second half, depicting the turmoil, anguish, and realization with Mouna.
When the picture eventually devolves into a love triangle, it loses all of the enchantment it had created in the beginning. When the tale becomes serious, even the performers become uninteresting, and the picture becomes tedious to watch. Aditi's character appears to be unsure of what she wants out of her marriage. She wants to leave her husband because he suffocates her with love and refuses to give her any space. However, when she attempts to make him fall for her psychologist fail, she begins to feel envious, which is not in keeping with her temperament.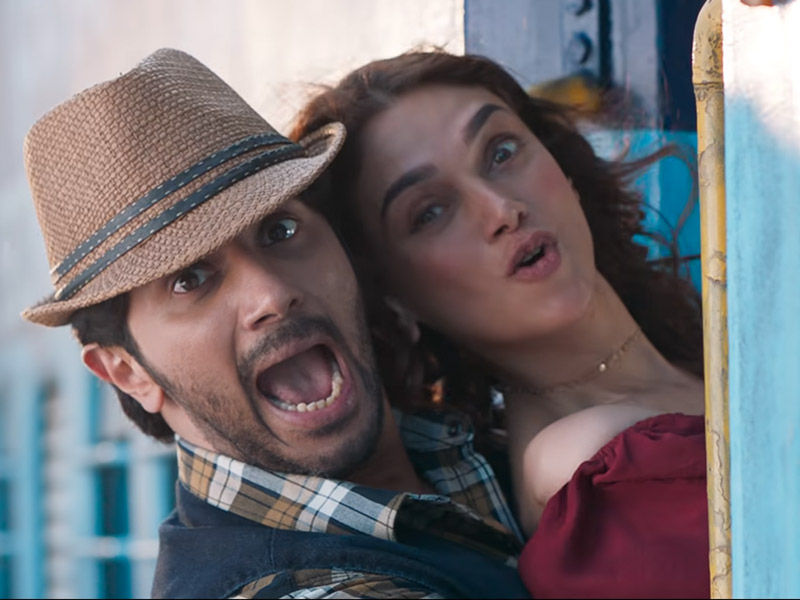 Even the relationship in O Kadhal Kanmani begins frivolously and progresses to become serious. Hey Sinamika, on the other hand, lacks the seamlessness with which it occurs.
'Hey, Sinamika' is currently in theatres and available on Netflix.