For a few minutes at the start, "Home Team" appears to be more exciting than it is. The film, which is based on a true story, begins with the New Orleans Saints' Super Bowl victory in 2010 — an unlikely triumph for coach Sean Payton that was tainted two years later by his suspension over the Bountygate scandal, in which the Saints were accused of paying out bonuses to injure rival players.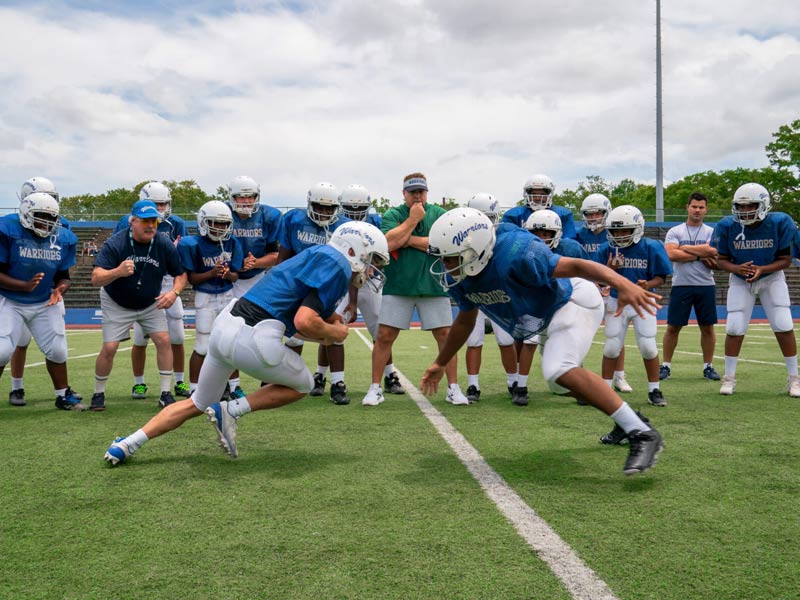 It's a morally ambiguous setting in which to introduce the protagonist of a family-friendly sports comedy, and you may be curious to see how "Home Team" resolves it — until the answer is to ignore it almost altogether.
Instead, Payton's fall from grace serves as a pretext for a blatant parody on the "Bad News Bears" concept, in which the coach goes home to teach his 12-year-old son's squad instead, lessons are learned, and winning isn't everything.
Home Team, directed by Charles Kinnane and Daniel Kinnane, is based on the actual tale of NFL head coach Sean Payton's suspension from the New Orleans Saints during the bountygate incident. However, if you thought you'd learn something new about the scandal or Payton, you'd be wrong because Home Team offers no insight into the seriousness and impact of 'bountygate,' instead packaging itself as a family-friendly film that focuses on Payton's reunion with his son and his coaching stint for the 12-year-high-school old's team.
For the uninitiated, the bountygate affair included members of the National Football League's (NFL) New Orleans Saints club who were suspected of handing out incentives for hurting opposing team players. The incident broke in 2012, and head coach Sean Payton was suspended for the full season.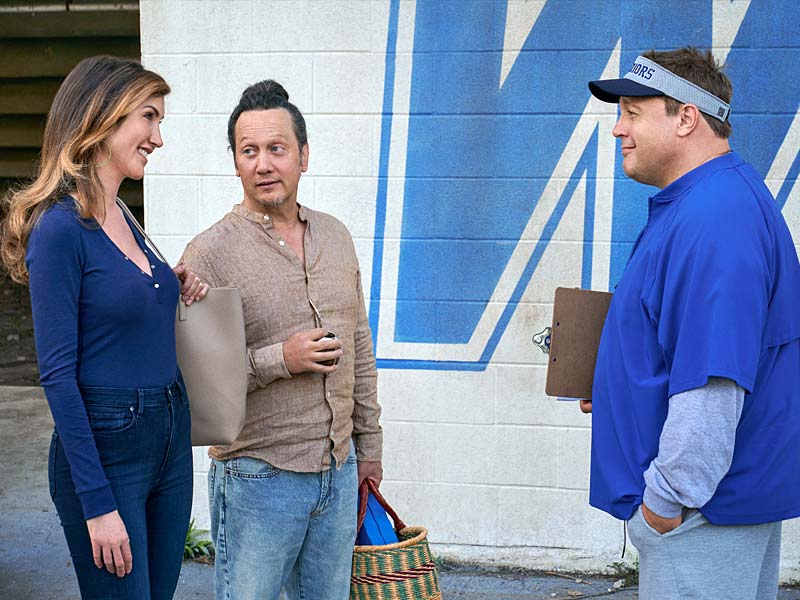 However, Netflix's new film provides little to no insight into this well-known issue, instead casting Kevin James as Payton, a father seeking to reunite with his son, who subsequently becomes the coach of the school's team.
It's surprising that the producers never felt the need to use the streaming giant's resources to create a compelling drama that could take a deeper look at the scandal, perhaps provide an update on how the investigation happened and its ramifications, but they settle for making a cliche sports film about a group of underdogs who realise their true potential under Payton's coaching. In reality, giving Kevin James' persona another name would cause the same predictable sports drama.
It's surprising that the producers didn't feel the need to use the streaming giant's resources to create a compelling drama that could take a deeper look at the scandal, perhaps provide an update on how the investigation happened and its ramifications, instead settling for making a cliche sports film about a group of underdogs who realise their true potential under Payton's coaching. Renaming Kevin James' character would produce the same expected sporting drama.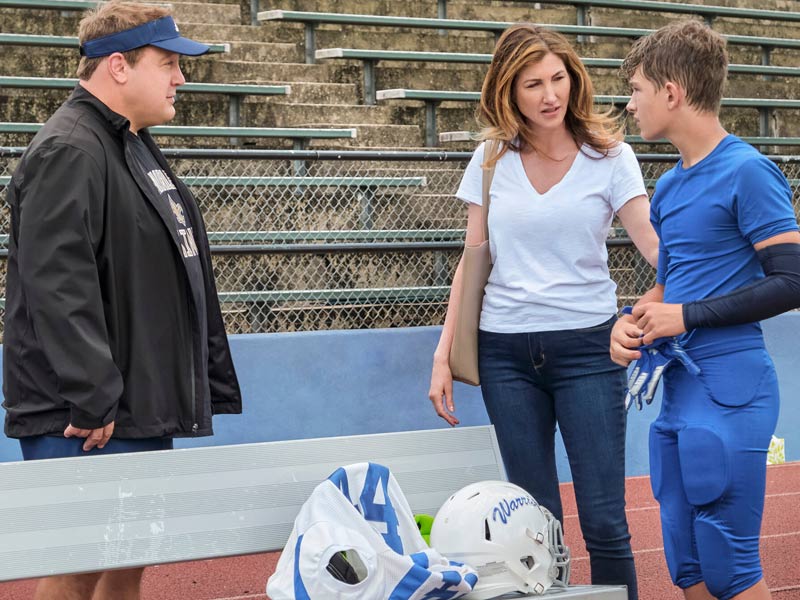 There's also Jamie, played by Schneider, whose zen-like, peaceful attitude is portrayed as a comedy piece that feels unneeded. There are several components that are played up solely to get laughs, but none of them work.
Also Read, In From the Cold: Amazing Spy Thriller | A Shock filled with Crazy
Not to mention that the narrative is so weak that there is little to no background information supplied on the squad or even Troy, the school's coach, before Payton enters their lives and changes everything. It's as if they were expecting him to appear and lead the way.
After skimming over the circumstances of Payton's suspension from NFL coaching for an entire season — and establishing his high-powered douchebag credentials through his dismissive treatment of wide-eyed PA Emily — the film returns him to the small town of Argyle, Texas, where his ex-wife Beth lives with his estranged son Connor.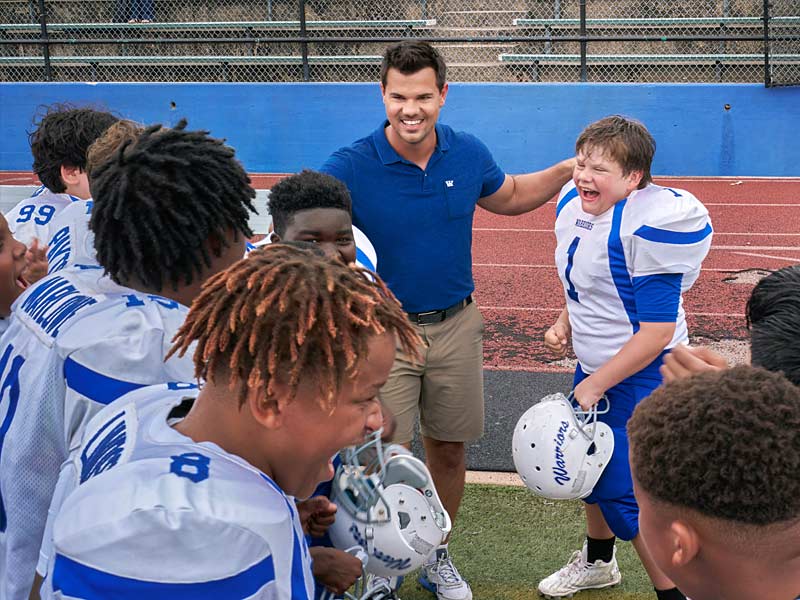 That Connor plays football is practically the last link the beleaguered child has to his long-absent father, albeit no NFL fame, has rubbed off on his faltering sixth-grade squad, the Liberty Christian Warriors. When Payton shows up to watch a game from the bleachers, Connor is horrified, and the rest of the community turns to stare at the tarnished superstar in their midst.
Among others who adore Payton are the Warriors' committed but disheartened coach Troy Lambert (Taylor Lautner), who is eager to recruit Payton's help in turning around the fortunes of a ragged club that hasn't scored a touchdown all season. The huge guy, sensing an opportunity to make peace with his son, grudgingly agrees to act as the boys' defensive coordinator.
Once his new plays and techniques produce better results, it won't be long before the initially retiring Payton challenges Lambert's authority with a more mature, aggressive coaching approach – regularly benching inferior players and driving the stronger ones ragged. Against all odds, the Warriors emerge as serious candidates for the North Texas title, but at what cost to the youngsters' morale and teamwork?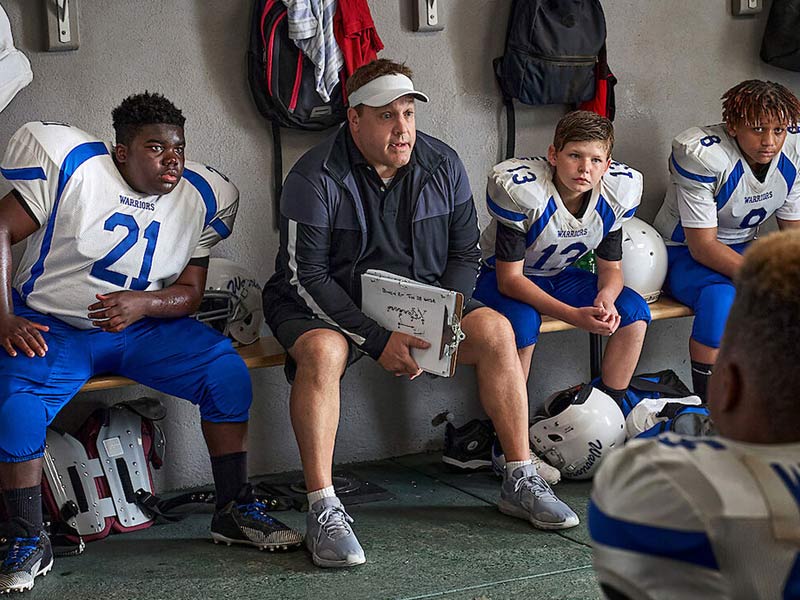 Nobody who has watched almost any underdog sports film from the previous half-century will be shocked by where "Home Team" eventually goes on this, but it's stunning how brazenly the film borrows the last play of "The Bad News Bears" — down to its "everybody plays" message. After all, it's a wonderful moral, and it makes for a more gratifying story than Payton's real-life coaching of the Warriors during a season defined by more sin than failure.
It just doesn't feel heartfelt in a film that mostly plays like a checklist of scenes and tropes expected from a Sandler-backed sports comedy, from half-hearted background pratfalls to extraneous comic-relief sideshows to at least one elaborate gross-out set piece in which the Warriors lurch to victory despite a collective case of food poisoning. Any less expected portions of the plot are quickly dismissed in Chris Titone and Keith Blum's connect-the-dots screenplay, such as when Connor confronts his father about the controversy that led to his suspension.
"It's complicated," Payton shrugs, before saying something about accepting responsibility no matter what, and that's about it. "Home Team" proves that there's something to be said for winning, losing, and even drawing. Complication is not in its playbook.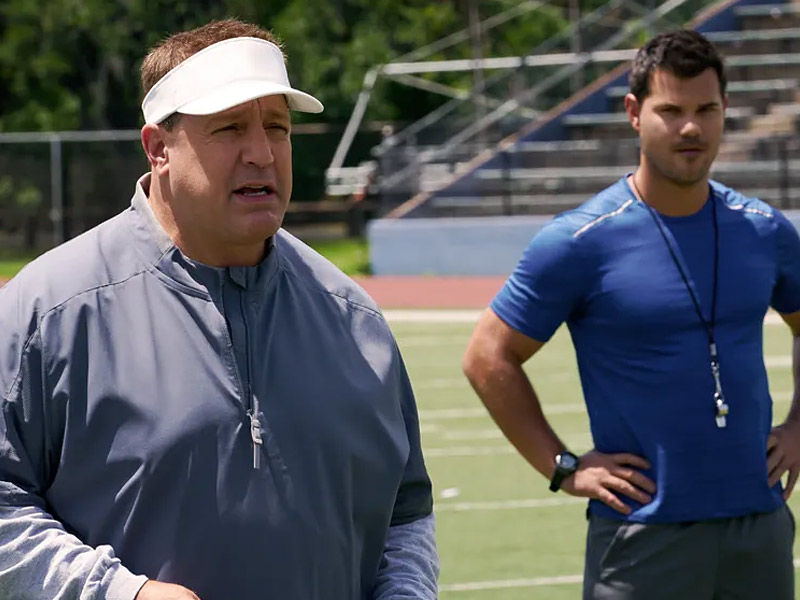 Home Team appears to be one of those typical sports genre films that tells an underdog narrative and focuses on a saviour who comes to a tiny community to make things right. For those who are unfamiliar with NFL players, games, or the history of bountygate, this is a family-friendly drama that requires minimal attention to understand where the tale is going. Home Team is nothing new, and while being based on a genuine tale, it appears to be something we've seen a thousand times before.