Inventing Anna begins with a voiceover by the infamous Anna herself, introducing herself and insulting us for watching the show. She calls us names and mocks us for sitting on our "lazy butts" and watching tv. For a show that wants to hook you in. But it grabs your attention, so I suppose it's not too bad.
Inventing Anna is filled with excellent performances but lacks writing to match them. It is Inventing Anna's cast's caliber that gives this show because of the caliber of its cast. Julia Garner, as Anna Delvey, is flawlessly disturbing. If you were only listening and not seeing, you would think that it was the real Anna speaking. Julia Garner, as a performer, is an absolute chameleon who can disappear into any role.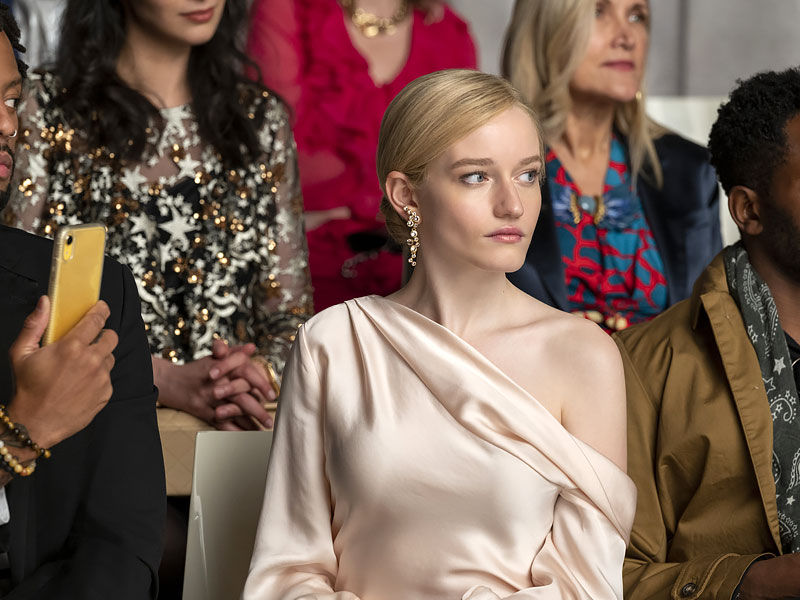 There's no sign of the mop-topped Ruth Langmore from "Ozark" – the role that has earned her so many Emmys. I'm certain there are more Emmys to come in reaction to her mastery of Sorokin's Bizzare accent – part German, part Russian, and part so much more.
Laverne Cox plays personal trainer Kacy Duke, who charged Sorokin $4,500 for workout sessions and narrowly avoided being marooned in Marrakech with her strange client, Vanity Fair photo editor Rachel Williams. Kacy's uncanny calm is rarely shaken, but there's a great moment when she says during a heated argument, "This is a shock." You'll be able to tell when I'm angry." Katie Lowes recreates Rachel, the author of her own Anna Delvey story. Still, because the show is largely pro-Anna and anti-Rachel, this is a thankless job. Rachel comes across as a schemer, albeit one less—or more—successful than Anna.
However, it doesn't help that Anna Chlumsky is miscast as Vivian, a writer at Manhattan magazine, and Jessica Pressler's stand-in. Chlumsky's facial acrobatics as Amy Brookheimer on "Veep" matched the writing's quality. The actress's face is constantly in motion in "Inventing Anna," twisting and furrowing, trying to express emotions that aren't even there.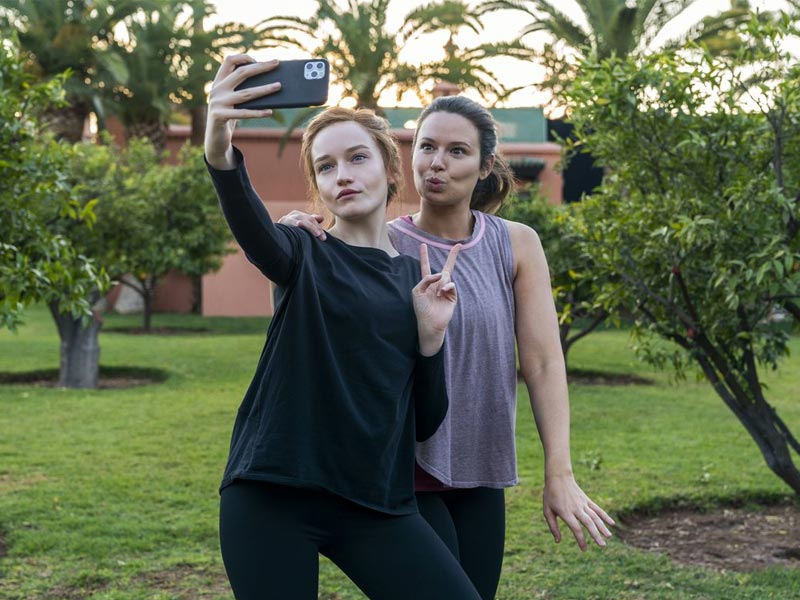 As the series progresses, Vivian's character becomes ridiculous by the minute: she violates every modicum of journalistic ethics by bringing Sorokin underwear into prison, paying for her courtroom clothes, and eventually believes that Sorokin's lies amount to a combination of mental illness, childhood abuse, and genuine delusions. She very conveniently concludes that we should pity her.
Arian Moayed, Succession's stealthy MVP, is a comforting and welcome presence on Inventing Anna. He grounds the show and brings some much-needed comic relief. The show is riddled with staples by Shonda (the showrunner of Inventing Anna and other shows such as Grey's Anatomy and How to Get Away with Murder). Moayed fits in perfectly, shaking things up every time he appears on screen (even in the ones that are quite borning involving his wife and Succession costar Caitlin Fitzgerald).
It's entertaining to watch him play a man struggling between doing the right thing and advancing his career. He is believable as a father dedicated to both his children and his job. We can only hope that this run of buzzy roles becomes a pattern for Moayed, who is consistently delightful.
Despite its flaws, the show remains engaging to watch, even with its lengthy episodes. It's juicy, trashy, and fun, and it's the perfect weekend binge to pair with some exciting beverages and proper company. It allows you to speculate throughout its run, which should probably be a good thing considering how little else there is to feel good about in the show. Some of the longer episodes are tedious, but the actors make it worthwhile by embracing some of the series' campier elements and rocking some of the series' flashier fashion moments.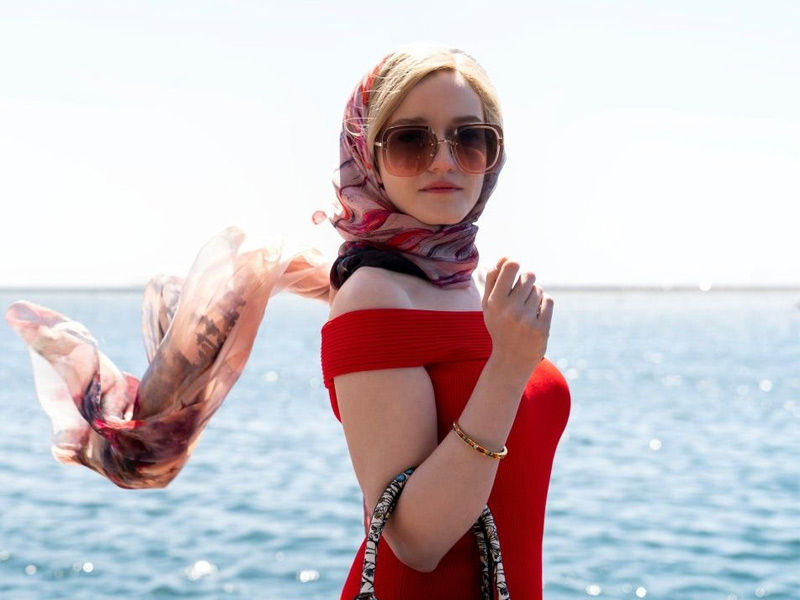 The show follows the trope of making Anna look like a mastermind so that the people she fooled don't look like idiots. All she does in this show is give compelling insights into some artworks, try to dress well, very conveniently use someone else's credit card, and constantly pester people until she gets her way. These are not exactly markers of a genius. These are markers of how flawed a community of socialites can be.
Inventing Anna is filled with a muddy intention. The writers never seem to know what exactly it is that they want to portray. There is an interaction between the characters Neff and Rachel involving Anna. Neff tries to convince Rachel to visit Anna in prison, which Rachel tries to get out of. The conversation then leads to Neff pointing out how much Anna had done for them how Rachel is wearing the clothes that Anna bought. Rachel then points out that Anna, in turn, bought Neff's time and life with all her phony money.
Being a black woman, Neff takes this as an insult- fair enough. The way the actors act in this scene and the way the dialogues are written, it is evident that the writers wanted to show some friction between these characters. Still, the background score to this scene would differ from your assessment. In the background, there is upbeat music playing, suggesting this argument is perhaps two friends just having a friendly, witty banter. Well…you can't have it both ways, Shonda Rhimes.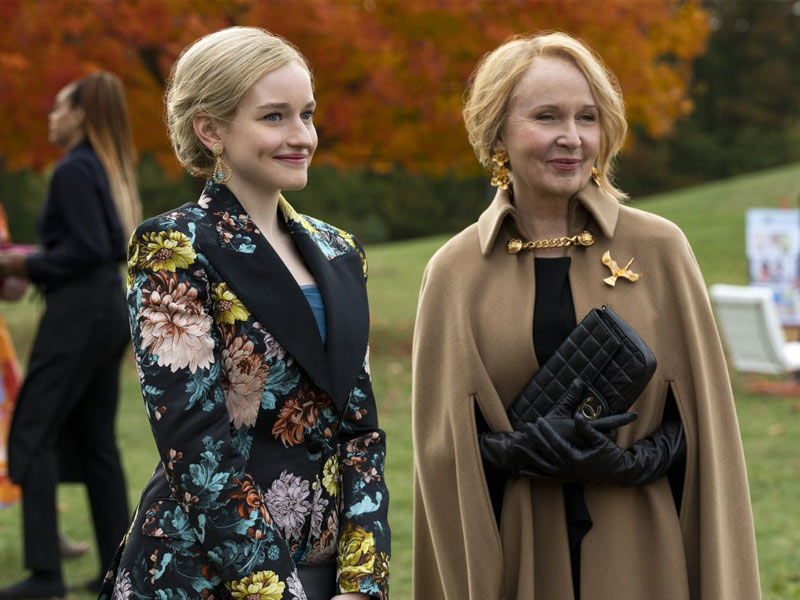 Overall, it's a decent show to watch on the weekend and let loose. If you have exhausted all your favorite documentaries and shows, give Inventing Anna a go.