Middle-class woman Sheel Chaudhary (Sakshi Tanwar) witnesses her daughter, Supriya (Wamiqa Gabbi), being hit by a truck. Soon after the accident, she realizes that it isn't just a hit-and-run but that something sinister is at work, which fuels her determination to find out what happened.
REVIEW of Mai: A Mother's Rage
'Mai' follows in the footsteps of the 2017 Bollywood thrillers 'Mom,' starring the late Sridevi, and Raveena Tandon's comeback film 'Maatr.' They are similar in many ways, especially the central concept, which revolves around a humble and ordinary mother seeking vengeance for her daughter. In this series, Sheel's life is turned upside down when she witnesses her daughter Supriya's tragic death.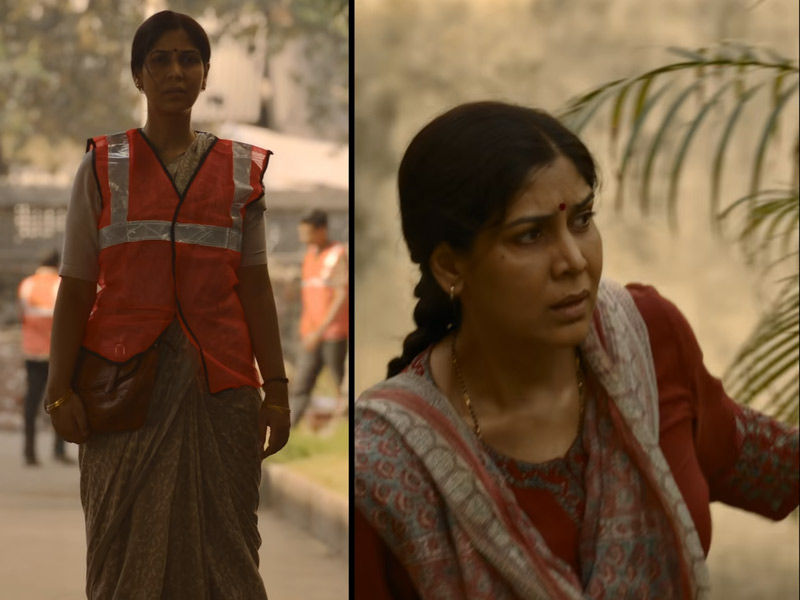 At first glance, it appears to be an accident, but Sheel soon realizes that something isn't quite right, and Supriya's death could have been planned. Following that, she embarks on a journey to discover the truth.
Parallelly, Farooque Siddiqui (Ankur Ratan), a Special Police Force Officer (SPF), is on the verge of exposing the individuals involved in a medical scam and money laundering case led by Jawahar and his right-hand woman Neelam, who manages the business alongside Raghu, Prashant, Keshav, and Shankar. The series' characters are directly or indirectly related to the mother-daughter duo in question, whether Farooque as Supriya's boyfriend or Sheel as Jawahar's mother's caretaker in the nursing home.
The directors—debutant Atul Mongia and Anshai Lal, who made his directorial debut with 'Phillauri' (2017)—can elicit strong performances from the cast. Sheel, both emotional and vulnerable, and Supriya, her mute daughter who manages to express her thoughts, are flawless on screen. The directors' use of close-up shots of the protagonist adds to the suspense.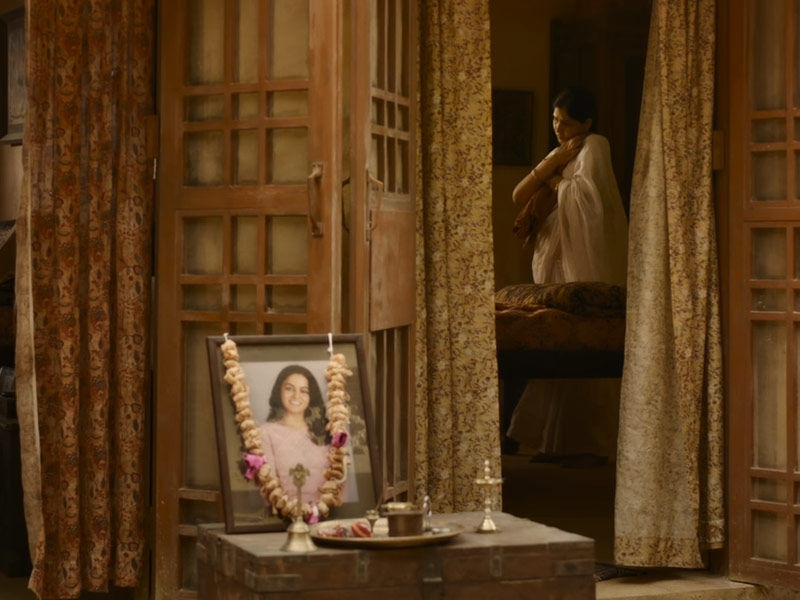 Mongia is the creator-producer and co-writer of this six-part crime-thriller. She co-wrote with Tamal Sen and Amita Vyas. They bring to life the mother-daughter duo's sorrow and suffering, human relationships and sacrifices, political scams, money laundering, and much more.
Like other crime sagas streaming on OTT, this fictional drama uses Lucknow as a backdrop to depict the city's right and wrong behaviors that affect the lives of ordinary people. The first few episodes appear to be heading in the right direction, complete with an incredible emotional outburst from Sheel, but the story soon begins to veer off course. The script is well-written to connect all of the elements, but it does appear overly stretched at times to keep the audience's attention throughout the episodes. 
Furthermore, there are too many characters and subplots, and not all of them are given enough time to justify their inclusion. For example, Kalpana's (Seema Pahwa) backstory of being a victim of an abusive marriage and becoming a criminal is described rather hazily. Because Kalpana's story was communicated casually throughout her conversation with Sheel, the story was unable to connect with the audience. Furthermore, several scenarios in which Sheel appears to be capable of doing almost anything, from scaling walls to deceiving the masterminds, are implausible.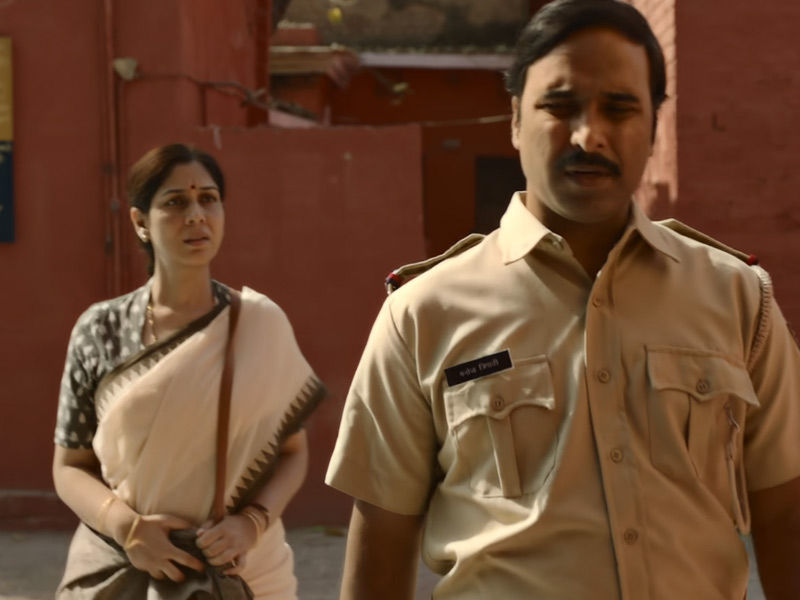 Despite this, 'Mai' is preoccupied with keeping Sakshi at the center of attention, which slows down the show's momentum and, in some cases, reduces its impact. There is, however, plenty of space to ruminate on a variety of human interactions, such as Sheel's evolving dynamics with her husband Yash and extended family, which includes Bhaisahab, Bhabhi, and their child, or her bond with Kalpana (Seema Pahwa), who has been by her side throughout. 
If Manas Mittal's editing had been more lenient, each episode—which is nearly an hour-long—could have been trimmed to keep the show's pace. Above all, it leaves plenty of hints for the following season.
Sakshi Tanwar absolutely dominates the screen as a grieving mother who quickly transforms from meek to merciless after the tragic incident: her agony at not knowing who killed her daughter and why is palpable. Later, Sakshi's Sheel, a nurse-turned-caretaker at an old-age home, embarks on a journey to settle scores with some dangerous people. Tanwar is left to do all of the heavy liftings, and she does it admirably. 
Wamiqa Gabbi, who was last seen as Madan Lal's wife in the Hindi film '83,' plays a young mute girl who is the series' victim and is particularly effective. Vivek Mushran, who plays Sheel's husband Yash, lacks the heft of the rest of the cast, including his extended family.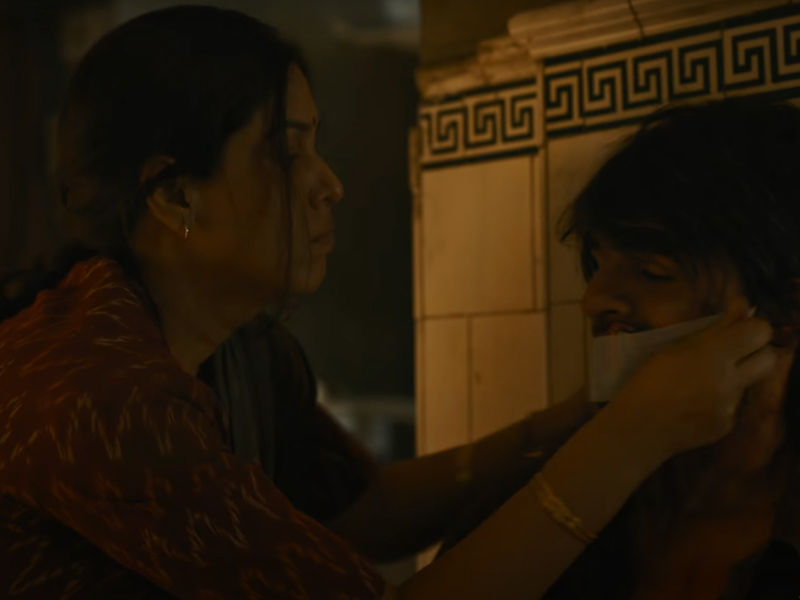 All of the characters are believable and make a significant contribution to the plot. Unlike Salman's Chulbul Pandey or any other masculine cop, the SPF officer is a no-nonsense cop who knows his job well. As a result, Ankur Ratan's Farooque appears an outcast in several action scenes. Prashant effortlessly slips into the skin of his character as Jawahar/Mohandas and once again delivers a performance that makes us despise his character. 
Raima is portrayed as a beautiful woman with intelligence in her role as Neelam, but she maintains the same blank expression throughout the series. Anant Vidhaat and Vaibhav Raj Gupta (Annu Bhaiya from Gullak) play Prashant and Shankar's twisted characters, respectively.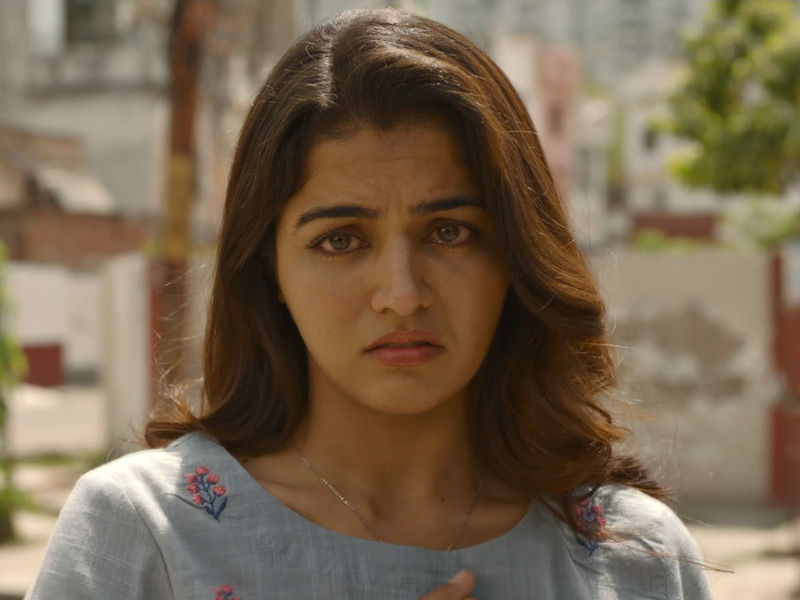 It's difficult to keep track of so many characters in a show that's essentially a whodunit but deals with a wide range of twisted motivations. 'Mai,' on the other hand, is a bleak and relentless crime-thriller that proves to be compelling even when it isn't always easy to watch. The drama slows down in between scenes, but constant action keeps the audience on the edge of their seats.