Nothing in Orphan: First Kill should work. The new horror film from Paramount Plus is a prequel to the 2009 cult blockbuster horror film Orphan, but with a different director and writer.
Despite the 13-year gap between the prequel and the original, the main holdover from the first film is Isabelle Fuhrman (The Hunger Games), who plays the violent 9-year-old orphan Esther in both films. Instead of being the disaster, it should be, Orphan: First Kill is a brilliant slasher that revels in and lives up to its insane premise.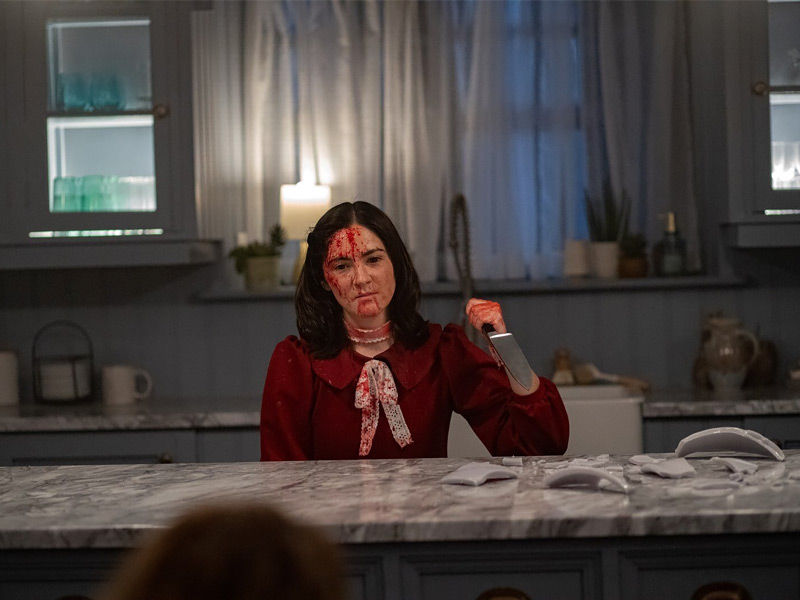 Orphan: First Kill begins some years before the events of the first film, with Esther, whose actual name is Leena, in an Estonian hospital. Viewers are given the explanation that the first film saved for the unexpected twist: Leena, who appears to be a 9-year-old kid, is actually an adult woman in her 30s with a rare disease that has caused her body to stop maturing. She's also a serial killer.
While the previous film hinted at this revelation in obscure ways for the majority of its runtime, it didn't really gain its stride until the final 20 minutes or so, when Esther's secret and homicidal intent was revealed. Fuhrman's tiny orphan is a terrifying character, but one who is ridiculously delightful to root for, thanks in large part to the absurdity of the whole premise. And the new film retains all of the excitement that comes from rooting for a villain.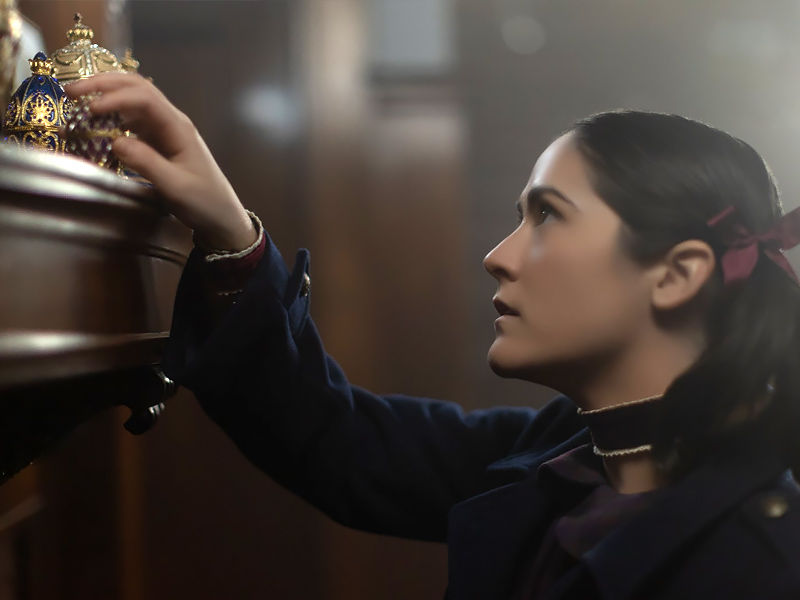 Writer David Coggeshall (Scream: The TV Series) jumps right into the chaos, with an opening prison break that gives us an unvarnished look at Esther as a coldhearted mastermind. Esther is already exactly where she should be after only a few minutes: conning her way into an American household while plotting to steal from and/or murder them.
She acts as the kidnapped daughter of a wealthy family who has miraculously returned this time, rather than putting herself up for adoption. It may seem absurd that a family could be duped into not recognizing their own daughter, but Coggeshall and filmmaker William Brent Bell (The Boy) clearly believe it is.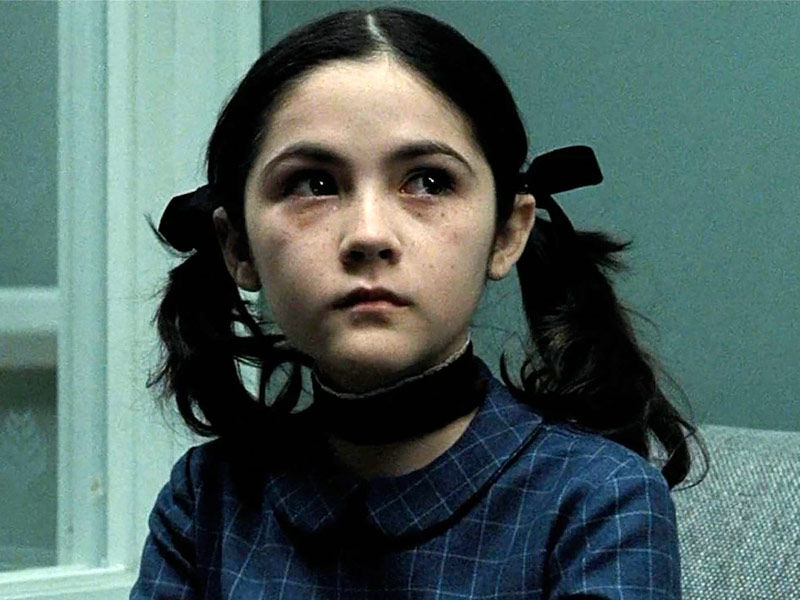 That is undoubtedly Orphan's most distinguishing feature: First homicide: It's a film that knows all of its own best jokes. Even with the character's uncommon anti-aging trait, it's clear that Fuhrman, who played Esther as a convincing child in 2009, is now a 25-year-old.
However, the film treats Esther's age as its own inner joke, deploying elements of good old-fashioned Hollywood magic to maintain the illusion in most scenes and then laughing at the occasions when it can't be masked. It's the kind of film where the filmmakers would rather have all the other actors wear big platform shoes than apply digital de-aging because they know it would destroy the scene.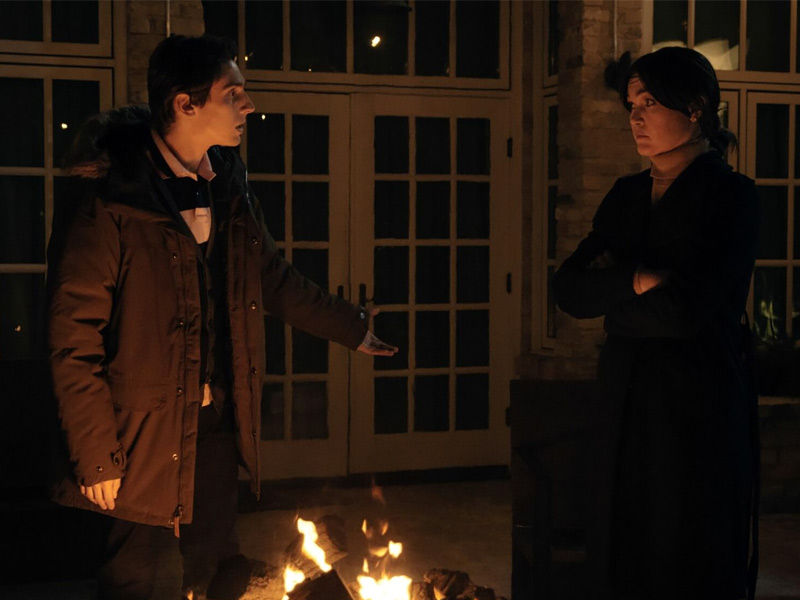 Aside from proving the humor of a 25-year-old portraying a 31-year-old playing a 9-year-old works, Fuhrman also demonstrates that she is deserving of the film's age-hiding hijinks. Her Esther exudes fake charm while injecting hatred into every line of discourse. It's a joyous combo that helps maintain each of her scenes sneeringly enjoyable, and she cleverly turns the dial up as the situation requires.
All of this was true in the first film, which is why it became a cult classic. It's also why it's such a waste that we never have a chance to applaud Esther.
But that's a problem Orphan: First Kill cleverly solves by focusing on her rather than the family she's seeking to infiltrate. The script makes it obvious that no matter how many people she kills, she is still the movie's heroine, fully engaging in the same type of guilty pleasure as rooting for Jason to kill off another round of Camp Crystal Lake's unlucky inmates.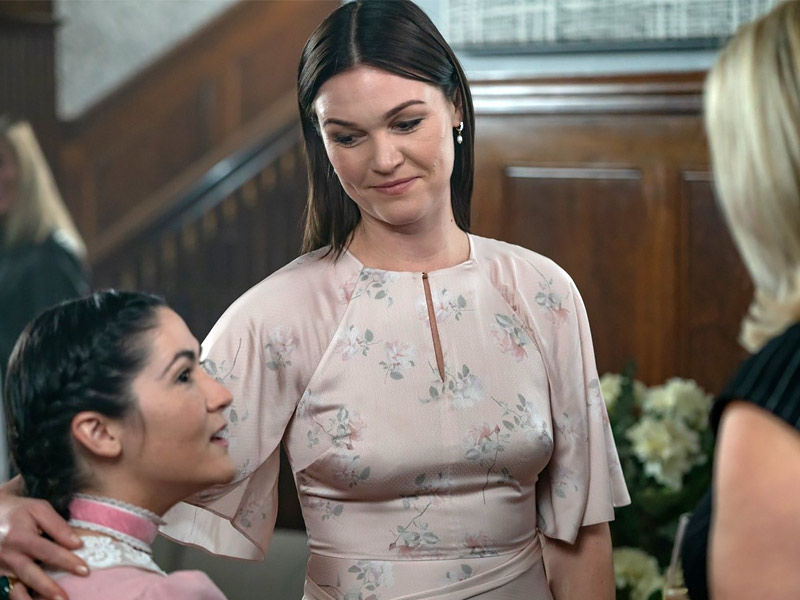 Julia Stiles (Hustlers) also plays Tricia Albright, the mother of the family Esther draws herself into, which helps First Kill maintain its tonal balance. While Vera Farmiga's mother character in the original film is a shattered woman tortured by the evil girl she attempts to cure, Stiles' character, a rich-girl heiress with secrets of her own, is just as insane as Esther and is very skeptical of her from the start.
This provides Esther a foe with whom she can spar and also contributes to the film's induction into the rich-people-are-weird Horror Hall of Fame. (It would make an excellent double feature with the Thoroughbreds from 2018.)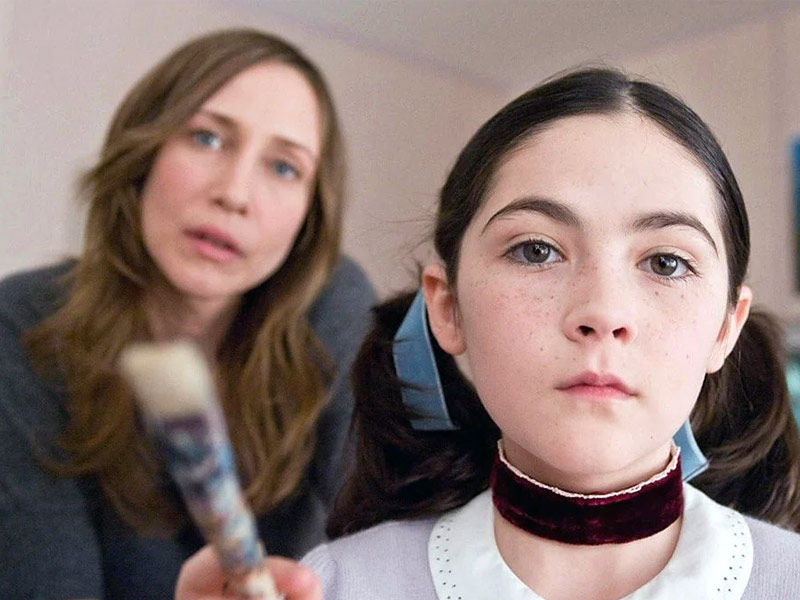 The lack of scares in First Kill is perhaps the film's one step back from the original. Rather than being a more conventional horror film like the first, this one is more of a madcap slasher, with only a couple of jump scares. However, there is no way to recreate the precise creepiness of the original film.
While Orphan got a lot of mileage out of the idea that Esther may or may not have something gravely wrong with her, First Kill cleverly played on the fact that the audience already knows all of her secrets.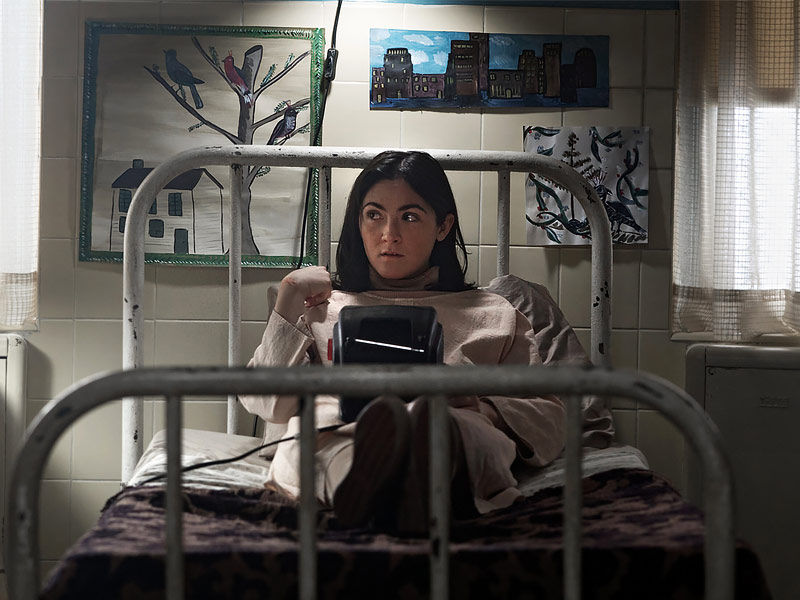 Bell also finds a good replacement for traditional horror by allowing the film's violence and bloodshed to produce an uncomfortable atmosphere, which mixes nicely with certain individuals who have a horrifying lack of humanity that only Old Money can buy.
Despite popular belief, Orphan: First Kill is a fantastic slasher sequel. First Kill is a better, smarter, and more completely formed film than the original, and one of the best horror movies of the year because it finds the proper tonal balance between slaughter and amusement without ever slipping into pure comedy.