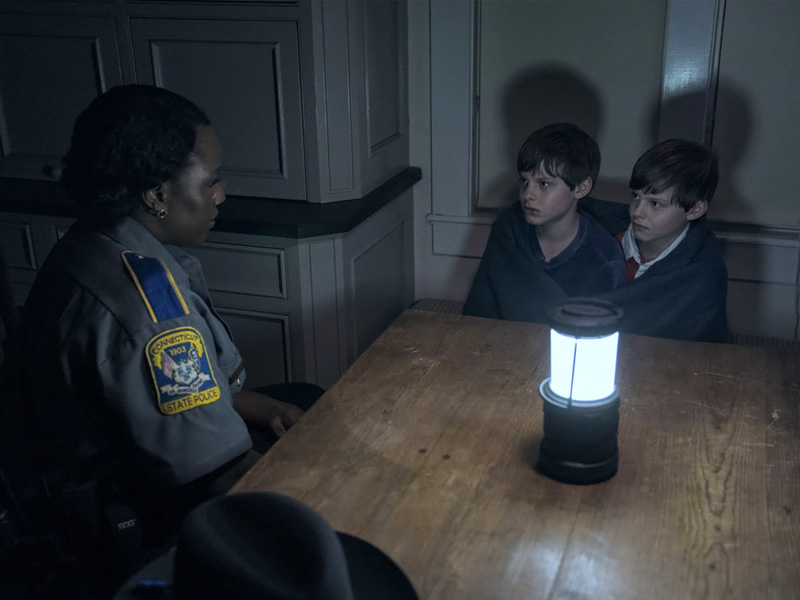 Since its premiere at last year's Venice Film Festival, the Austrian import "Goodnight Mommy" has gained a reputation as a horror exercise of the highest order—the kind of film that could allegedly turn even the most hardened observers into quivering blobs of jelly squirming in their seats, partly due to what is happening on the screen and partly due to fear of what might be coming around the corner.
As someone who has watched more than his fair share of such films that failed to live up to their hype over the years, I view such things with a healthy dosage of skepticism.
In this instance, the film in question has more than lived up to its hype. In fact, co-directors Veronika Franz and Severin Fiala have created an intelligently staged and executed creep-fest that approaches one of the most universally compelling of notions—the unbreakable bond that exists between a mother and her children—in such a formally and narratively bleak manner that it makes fellow countryman Michael Haneke's works appear almost benign by comparison.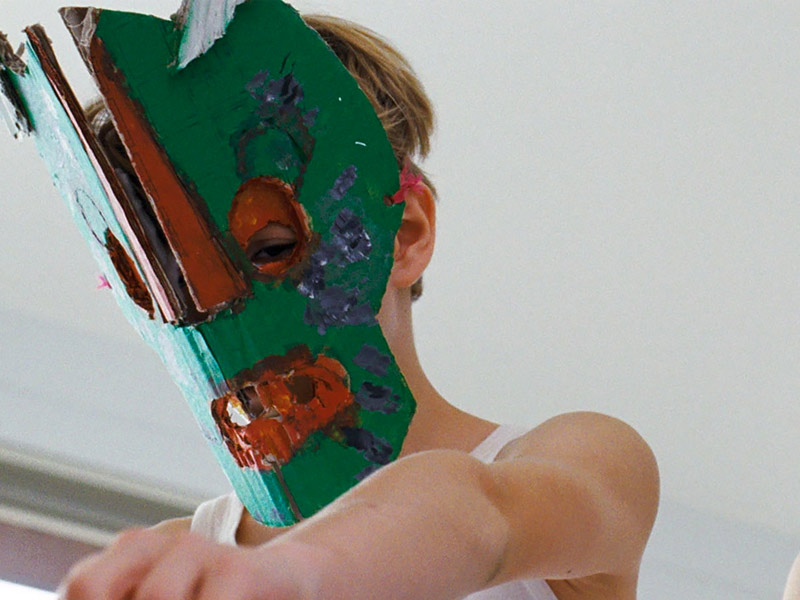 As the film begins, 10-year-old twin brothers Lukas and Elias (played by real-life twins Lukas and Elias Schwarz) are playing tag outside their isolated home as their mother (Susanne Wuest) recovers from facial surgery. In principle, this should be a happy occasion, but from the moment she returns home, her head entirely wrapped in bandages, it is clear that something is wrong.
Instead of the warm and cheerful presence she appeared to be before leaving, she is now as cold and remote as the house they uncomfortably share (with its brutally sterile air and a large supply of unnerving nooks, crannies, and hallways, it appears to have been designed by the same people who did the residence of the good doctor from "The Human Centipede") and requires constant quiet and no sunlight to aid in her recovery.
To make matters worse, she has plainly begun to favor Lukas over Elias, even going so far as to refuse to speak to the latter for inexplicable reasons.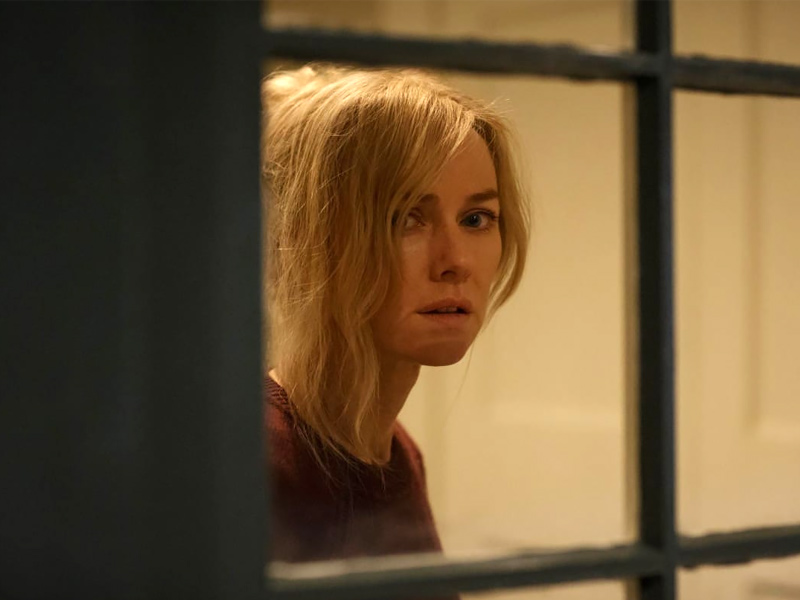 Despite her wishes, the boys are inseparable as they spend their time together performing activities ranging from the completely regular (jumping on a trampoline in the rain) to the unusual (exploring a nearby tomb) to the downright nasty (collecting giant beetles in a fish tank). As time passes and their still-bandaged mother's behavior becomes stranger and crueler, the boys become increasingly persuaded that they are dealing with a fraud.
When the bandages come off, the gloves come off as they tie up the alleged intruder in her bed and start using tools like scissors, a magnifying glass, and their seemingly limitless capacity for cruel invention in the hopes of getting away with it. Since they have no one else to turn to (their father is only mentioned in passing but there isn't even a picture of him in the house and the local priest that they flee to merely brings them back home), they start plotting among themselves.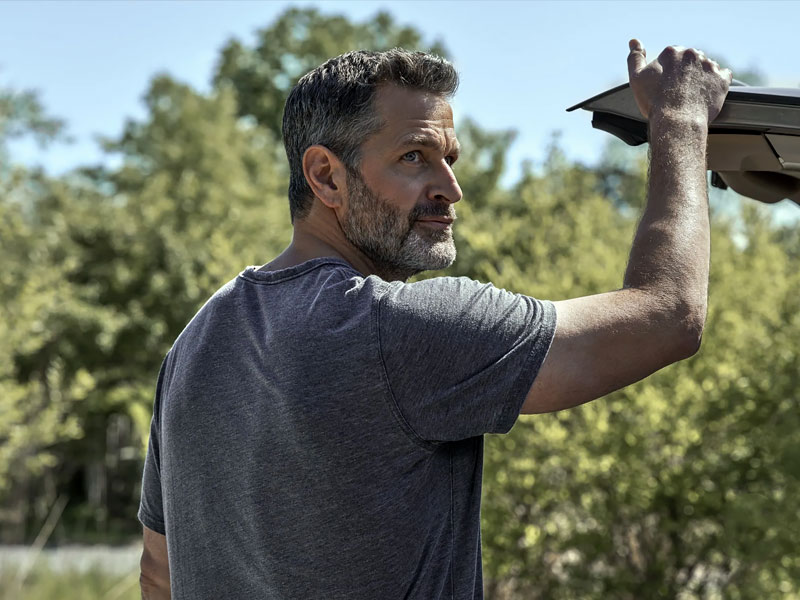 "Goodnight Mommy" is an extremely challenging picture to make, and not just because of the terrible emotional and physical violence displayed throughout.
For something like this to work, the narrative must maintain a believable balance for at least the majority of its running time—we must understand why the kids are convinced while also leaving open the possibility that they are misinterpreting the situation and that the woman they are torturing is, in fact, their mother.
The screenplay written by Franz and Fiala is quite clever in the way it plays with viewer allegiances by providing them with a scenario in which neither party is functioning logically by any means.
Yes, "Mom" comes across as nasty and withholding, and it seemed strange that no one accompanied her to the hospital or cared for the boys while she was away. The two kids, on the other hand, appear a touch too forceful in their vengeance for comfort. As a result, even as the film approaches its devastating conclusion, most viewers will struggle to identify who, if anyone, they should root for.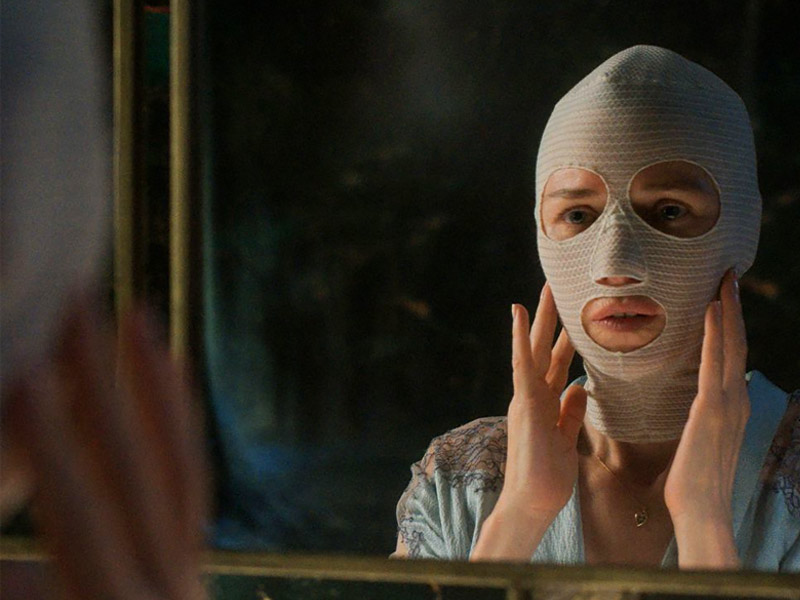 While the screenplay is a wonder of engineering (constantly flipping the page on viewers while keeping a certain internal logic), it is only one of the reasons why it works as well as it does.
In their feature directorial debuts, Franz and Fiala show a genuine talent for filmmaking, knowing how to milk a scene for maximum tension without resorting to cheap scares, and how to create quieter moments that enable the characters to become more than figures designed solely to be manipulated by the plot, and how to mine the increasingly grim happenings for a certain amount of dark humor.
(There's a terrific moment in the kitchen where the lads try to distract visiting Red Cross solicitors so they don't investigate the strange noises upstairs coming from "the dog.") Wuest and the Schwarz brothers' three primary performances are all terrific in the way they transition from malevolence to pity and back again without ever being forced.
The breathtakingly eerie 35mm cinematography by Martin Gschlacht and the subtly unsettling sound design that infuses even the most mundane of moments (arguably a rare sight here) with a sense of dread and uncertainty adds to the film's overall unsettling nature.
"Goodnight Mommy" is a viciously effective horror film, but it is clearly not for everyone's taste—some viewers may find it a little too chilly and remote for their liking, and those who are turned off by the sight of ugly bugs or adorable animals who meet tragic ends may find certain parts of it unforgivable.
Those with stronger constitutions, on the other hand, will find it to be a trip to the cinematic dark side that is a million miles apart from current genre nonsense like "Unfriended" or "The Gallows."
Are you this kind of viewer? Here's a thought. Did you see and like (maybe not the proper word) both versions of Michael Haneke's highly controversial "Funny Games"? If that's the case, this should be just up your alley. If not, consider yourself forewarned.