What Is the Story of Radhe Shyam? Vikramaditya (Prabhas) is an internationally recognized palmist. During a train ride, he falls in love with Prerana (Pooja Hegde). Prerana takes her time to fall in love, but she, too, fell in love. But fate has something peculiar in mind for them. The film's primary theme is how Vikramaditya's love is put to the test while Prerana suffers from a chronic disease.
Despite his best efforts, Vikram Aditya, a well-known palmist, falls in love with Dr Prerana. While he expects a long and prosperous future for her, it appears that fate has other plans for her, or does it?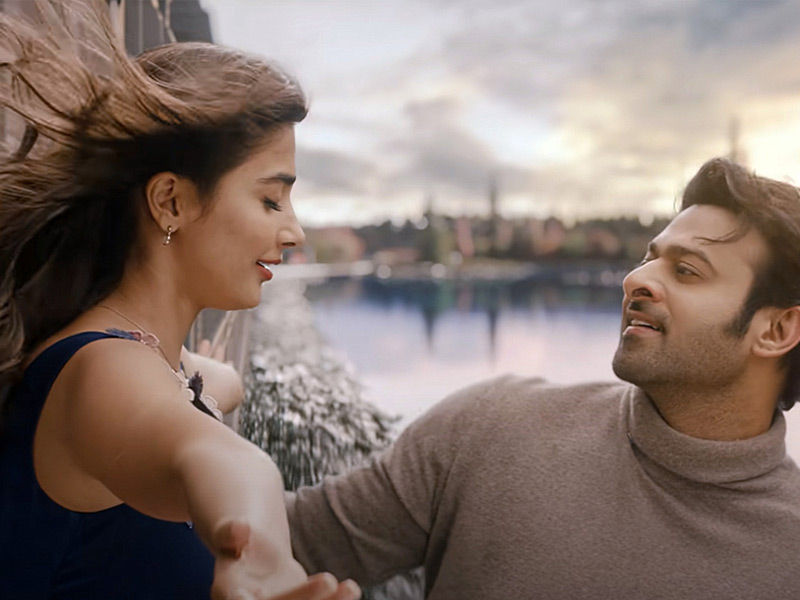 A group of scientists contact Guru Paramhansa (Satya Raj), who runs a Vedic school. There is a clear disagreement between him and one of the experts who doubts his great belief in astrology and palmistry. The segment introduces the viewer to Vikram Aditya (Prabhas), referred to in the film as 'India ke Nostradamus' and whose prophecies are never incorrect.
Vikram states that he does not have a love line and prefers flirtation over a relationship throughout the film.
Nonetheless, he falls in love with Dr Prerana (Pooja Hegde), a female battling some unavoidable situations in her life (any more details will give away the plot). The contrast here is Vikram Aditya's reading of her palm, which predicts a bright future while the circumstances of her life indicate otherwise.
The narrative tries to make the point that no science is absolute or 100% correct and that there is always a little but brilliant opportunity to modify your fate through karma. This is true even for the world's top palm readers. However, the fundamental notion does not achieve its intended mark in a run-time of roughly 140 minutes, which also appears to be tediously long. As a result, the picture fails to make the impression it could have with all of the equipment it had at its disposal, including well-known names in each technical field and a slew of talented actors.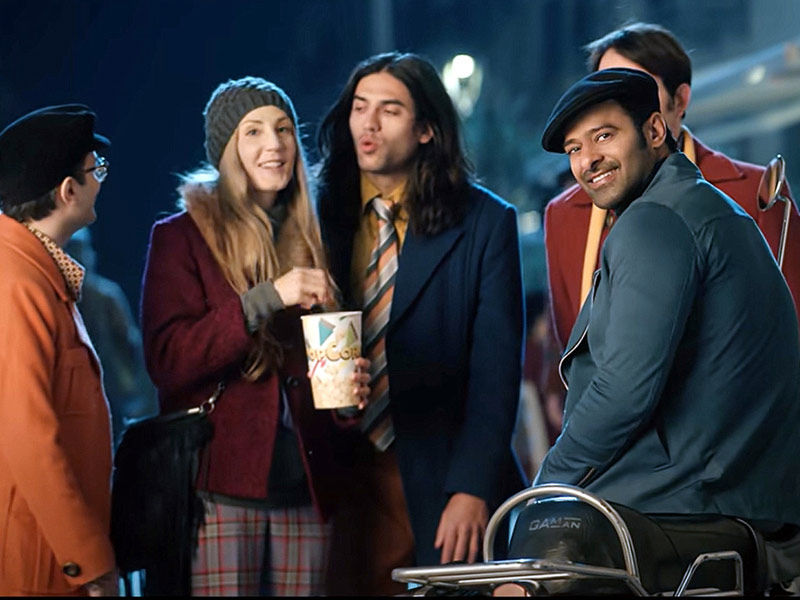 The lacklustre chemistry between Pooja and Prabhas is a turnoff in this love narrative, and their characters, tragically, lack depth, clarity, and rationale. This affects their performances, despite the performers' efforts to play their characters convincingly. The screenplay is packed with meaningless scenes, people that don't help the tale, and multiple inexplicable scenarios that leave you wondering how and why they happened.
The film was shot on a huge scale in various places of Europe, which gives it a fairytale-like image, which is a bonus. It does provide a spectacular visual delight. Mithoon, Amaal Mallik, and Manan Bhardwaj's music mesh perfectly with the story's environment.
Some of the songs' picturizations are reminiscent of old-school music videos from a few years ago. The visual effects deserve a standing ovation for their contribution to the film's visual excellence. But none of this saves this love tale, whose fate could have been quite different.
Dialogues, Screenplay, and Direction of Radhe Shyam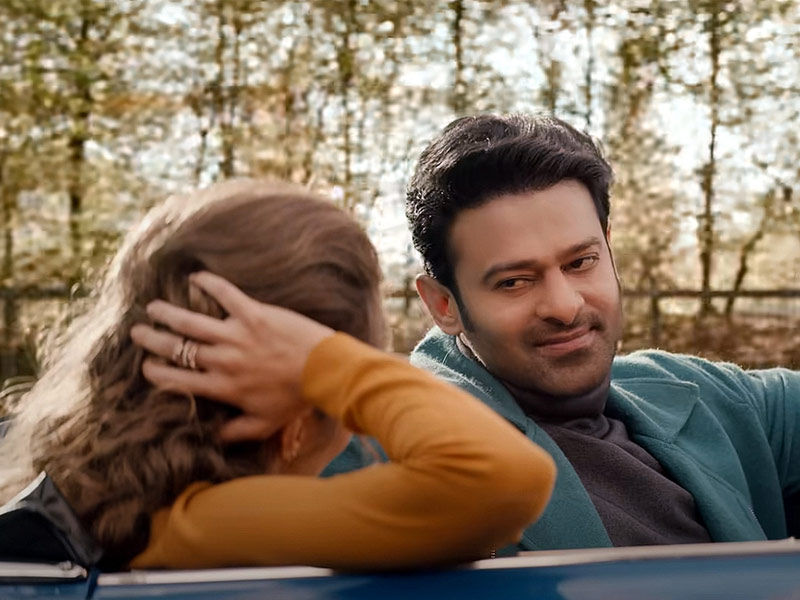 Radhe Shyam was composed and performed in an ambitious style, clear from the start. The notion is pretty stunning, with a fascinating depiction of the conflict between love and fate. The conflict between the two characters keeps you hooked to your screens, particularly during the pre-climax scenes. Madhan Karky's Tamil dialogues are amazing, and one of the greatest lines in the film is "Kai illadhavangaluku future irukkadha?" The environment in which this speech is given adds to its impact. Despite being a standard love storey, the film's 'destiny' viewpoint distinguishes it from the pack. The instances in which Prabhas' truth dawns on him are beautifully filmed.
While these are the film's pros, Radhe Shyam has its own set of concerns. The picture suffers from a severe lack of involvement, which leads to boredom. A large amount of the first half proceeds in a boring manner, as does the second half's opening minutes. The storyline is largely bland and lifeless, and it is not consistent enough to keep you entirely engrossed. If the film had more memorable moments and high points, it would have succeeded as a genuinely epic love tale. The romantic encounters are staged artificially and lack emotional depth.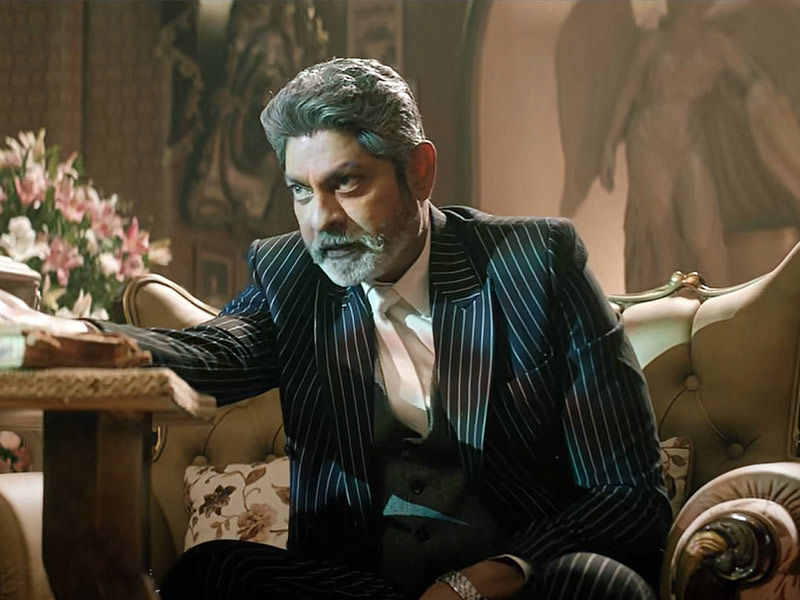 The final ship scenario has received much attention, as seen by the aesthetics. Even still, the sequence does not have the same impact on you as Titanic. Radhe Shyam may have been a hit with a more interesting storyline and spectacular narration.
The couple looks beautiful together, but they don't have the connection that one would expect. The soul has vanished. Veteran players such as Sathyaraj and Jayaram are pleased with their respective performances. The need for Jagapathi Babu's role is debatable because he has no significant impact on the main plot.