Rudra The Edge of Darkness on Disney+ Hotstar is a well-cast and attractively directed thriller series starring Ajay Devgn. From Gangaajal to Singham, he portrays a gloomy, sleek, and urbanized version of his many super cop characters. Devgn is still yanking criminals by their collars from inside automobiles, but the cars aren't flying this time.
Rudra The Edge of Darkness, helmed by Rajesh Mapuskar, is a substantially accurate copy of Luther's acclaimed BBC crime series.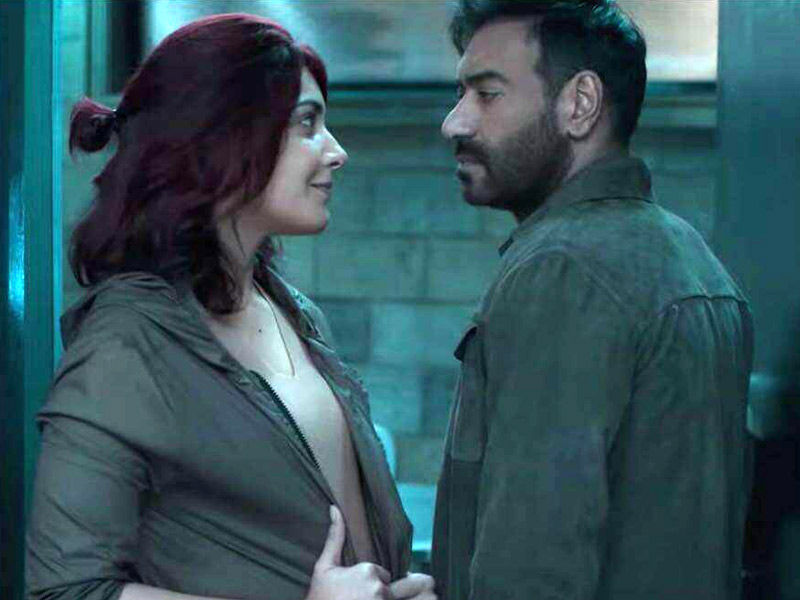 Idris Elba plays the title character, a British investigator whose unorthodox methods of thinking and tendency for breaking laws enable him to hunt down the most depraved criminals in less than an hour of television. Rudra's episodes are just as long as Luther's and closely follow the path laid forth by creator Neil Cross.
The main difference is how Devgn portrays the titular character. While Elba's John Luther is a violent and boisterous character, Devgn's Deputy Commissioner of Police Rudraveer Singh is a solemn figure. Devgn excels in parts that let his calm masculinity speak for itself; Company, Omkara, and the recently released Gangubai Kathiawadi are just a few instances. Devgn is smoldering as Rudra.
He doesn't use five expressions when he can get by with one, which works perfectly for the job. In the first episode, his wife Shaila (Esha Deol Takhtan) confesses that she's "met someone." Devgn hardly moves a muscle in his face, yet he effectively portrays the shift of emotions. On the other hand, Devgn is a little uneasy in sequences where he needs to communicate his heartbreak-related agony publicly.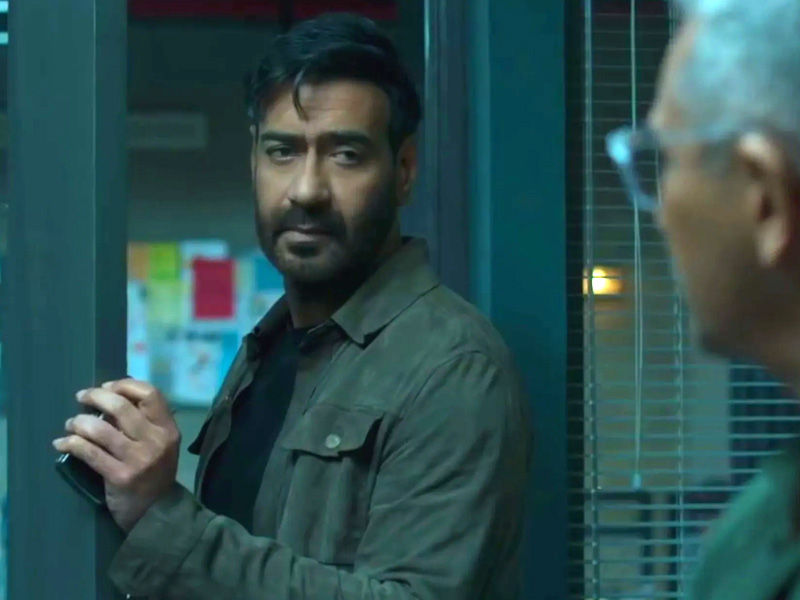 Rudra The Edge of Darkness is a procedural, psychological crime thriller set in the Special Crimes Unit of the Mumbai Police. It revolves around DCP Rudraveer Singh, who is under the system's radar despite being one of its brightest brains at work.
There is no formula for determining what it takes to make a compelling adaptation of a successful show from another nation. Rudra The Edge of Darkness, an official version of BBC's Luther, adhered to one rule: keep it short and straightforward.
Neil Cross wrote and directed the original, which starred Idris Alba. The writing section is led by Ishaan Trivedi, Abbas, and Hussain Dalal. From the three episodes that have been made available for preview, it is clear that the makers have grabbed the entire plotlines from the original episodes and Indianised the proceedings – making them simple and easy to follow.
Without wasting any time, filmmaker Rajesh Mapuskar and his team immerse themselves in the tale from the first frame. After sitting on the bench for seven months, DCP Rudraveer Singh (Ajay Devgn) gets reinstated. His ban has been temporarily lifted. As he is termed in most sections of the program, Rudra is an officer of the Special Crimes Unit, led by Deepali Handa (Ashwini Kalsekar). He is acknowledged to be one of the most skilled hands in the department.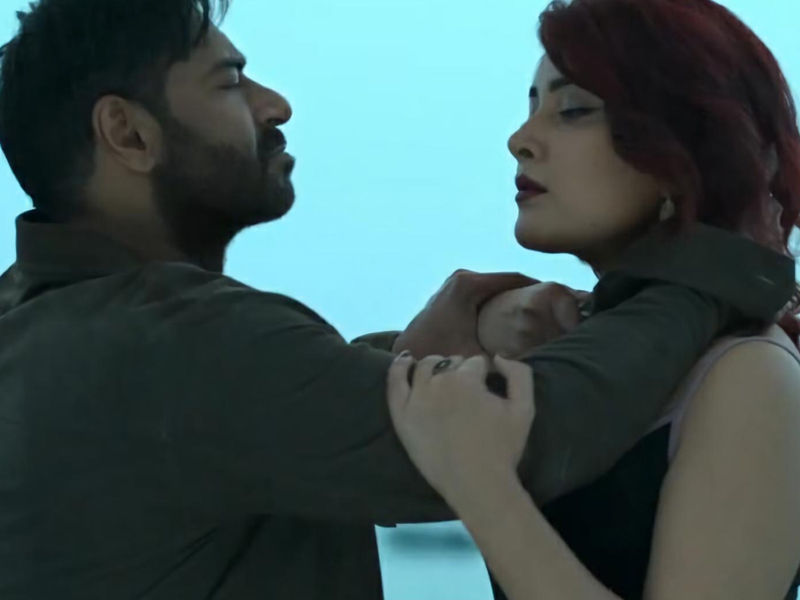 Even though each episode has its tale, focusing on a brilliant and psychologically charged criminal, it also gradually unravels layers of Rudra's background, which forms a crucial element of the current season's overarching story.
Without deviating from ongoing investigations, each of the first three episodes weaves in a thread from Rudra's inner circle – his troubled marriage with Shaila (Esha Deol Takhtani), his interactions with his seniors, juniors, and peers, his passion for the job at the expense of personal losses, and the methods he employs to delve deep into the minds of intelligent and dangerous criminals, often putting himself in danger.
In the first episode, Alia Choksi (Raashi Khanna) enters Rudra's life. She's a child prodigy, a space research genius, and a suspect in a double homicide. Although Rudra fails to justify her involvement to the rest of the world entirely, he does so to her, starting an unexpected bond that spills over into later episodes.
The creators have worked hard to ensure that the adaptation has a life of its own. The crew constructs the program brick by brick, beginning with the somber visual tone and theme song, Tera Inaam, by Ananya Birla. Despite their length, the episodes keep your interest, at times even grossing you out – a sign of excellent writing in a place like this.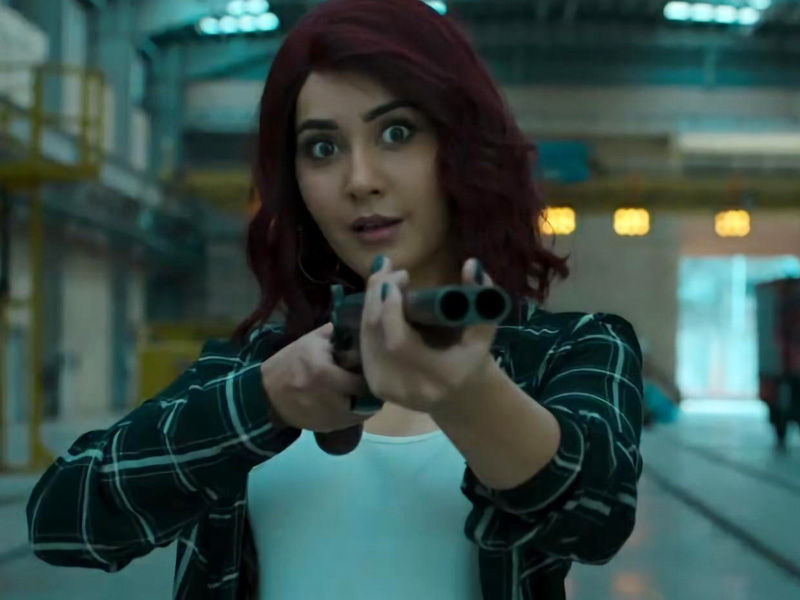 Ajay performs admirably in his digital debut, although he appears to be revisiting a territory he has previously traversed in the course of his cinematic career. Of course, he does it with grace, making Rudra appear more prominent than life without resorting to over-the-top hyperbole. The rest of the ensemble actively and effectively supports his character.
So far, the creators have not tampered with the original show to develop a version for the domestic market. However, a shorter length of each episode and maybe fresher instances that weren't part of the original program could have benefited. It would have made the run less predictable overall.