The wait is finally over! Valimai, one of the most awaited Kollywood films, has finally arrived in theatres, and what a debut it was! On February 24, the action-comedy starring Ajith Kumar was released in theatres.
H Vinoth wrote and directed Valimai, which was produced by Boney Kapoor under the label Bayview Projects LLP. Huma Qureshi, Sumithra, Achuth Kumar, Selva GM Sundar, Chaitra Reddy, Pearle Maaney, and others play important supporting roles with Ajith Kumar and Kartikeya Gummakonda. Music is by Yuvan Shankar Raja, while photography is by Nirav Shah.
Arjun Kumar IPS, a police officer, billed as a "people's cop," is played by Ajith Kumar. He opposes incarceration violence and confrontations and advocates for rehabilitating convicts. When a gang of motorcycles wreaks havoc in Chennai, grabbing chains and killing people cruelly, it's up to Arjun to defend the city and figure out what's causing all of this.
When we see a cop film in Tamil cinema, we get a sense of superheroism from the lead cop. They will be presented as people who can accomplish everything and anything which fits the commercial cop picture genre. The biggest risk that filmmaker H Vinoth has made here is to depict a socially responsible officer who precisely understands the socioeconomic basis for the crimes. And this gamble pays out handsomely.
Valimai Movie Review: Ajith-Karthikeya steal the show, and the crowd adores the mass entertainment with thrilling action sequences and so on.
Vinoth's transparency and sense of direction shine through, as seen by the screenplay. Before presenting Ajith Kumar, he establishes the personalities and how the crimes occur. There are relatively few bluntly constructed scenes.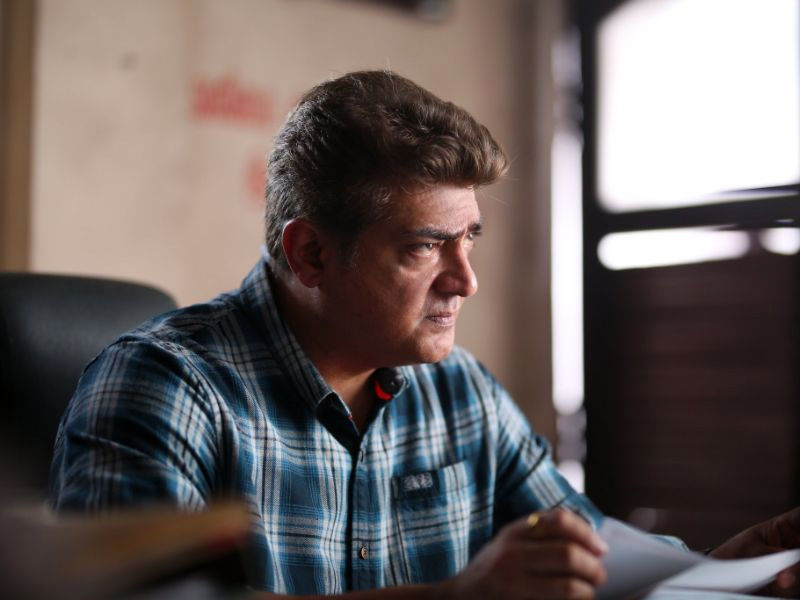 This is an action film, yet there isn't a memorable combat scene. The bar is set high, and every one of them packs a punch. Dhilip Subburayan, the stunt expert, deserves praise for his inventiveness. Apart from Ajith, this is what carries the entire film. The emotional sequences may not be for everyone. Still, the way they are presented constantly reminds the spectator what is at risk for Ajith's character and why he cannot be a superhero.
Ajith's screen presence is a bonus for this picture, but an even larger advantage is that the film doesn't rely only on him. Huma Qureshi and Kartikeya Gummakonda both shine, with the latter's physicality and intimidating appearance lending weight to the adversary character.
The film also contains a lot of beautiful shots early on, and Nirav Shah's cinematography well backs Dhilip Subburayan's stunt choreography. The construction site combat sequence in the second half, where sparks fly physically and symbolically, is proof of that. The songs slow down the script significantly, but there aren't too many of them, so it doesn't seem like a major concern, and Yuvan Shankar Raja's superb background soundtrack keeps the story fascinating.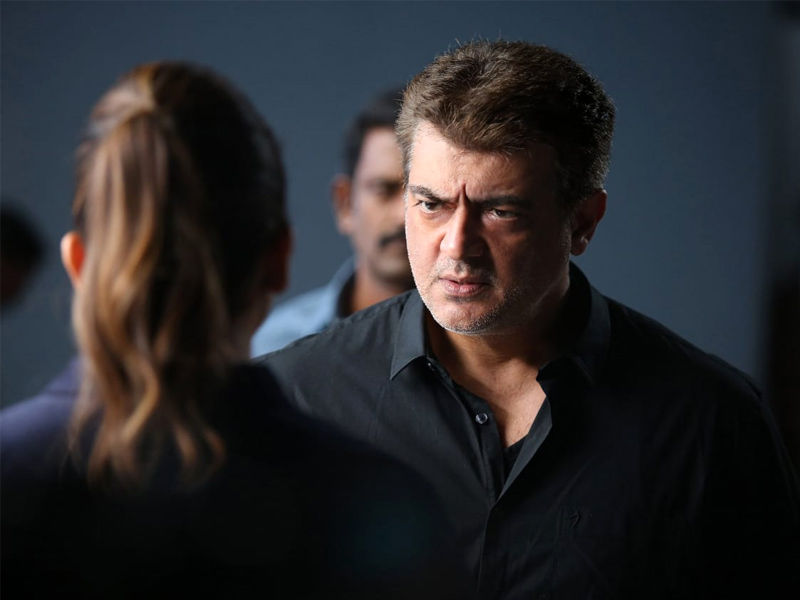 Despite its three-hour length, the film is incredibly fascinating and enjoyable. The movie promises action, and it delivers without a doubt. The last time fans saw their favorite celebrity was at least 900 days ago. And he's back with a vengeance to transform the theatres into a 'thiruvizha.'
Valimai starts with a promise. This Ajith Kumar film begins in a blaze of violence, akin to H Vinoth's Theeran Adhigaram Ondru, a riveting action thriller. It has motorcycles, drugs, sophisticated gadgets, helmets, chain stealing, murder, and more bikes. Didn't I mention the bikes? There are several of them. 
It's an intriguing topic that several mainstream directors are exploring. In a star masala film, they don't back down from violence. Star vehicles and festival event films used to be lighthearted action and family fare. They each have their politics and beliefs, but no one went too far. Then came Vetrimaaran. Karthik Subbaraj took the initiative. It's practically a staple in Lokesh Kanagaraj flicks. Nelson as well. In his film with Karthi, H Vinoth didn't hold back. This beginning suggested that Valimai may be fresh and uncharted ground for Ajith. Unknown biker gangs? What about drug busts? Murders and chain snatching? A city experiencing a systemic meltdown? Juicy.
Performance Review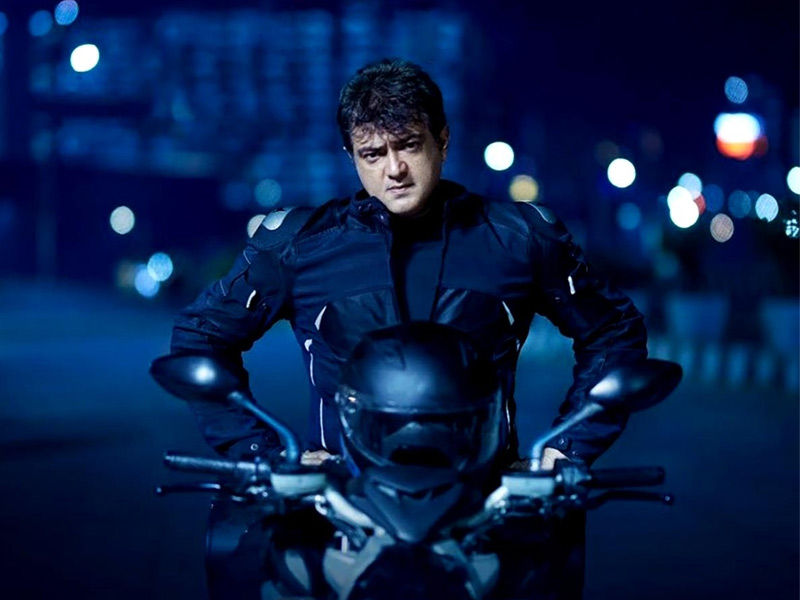 Ajith: As ACP Arjun, the main man exudes effortlessness and naturalness. His distinct style and how he carries his role in the presence of other characters look dignified. The death-defying action sequences featuring him are just a few of the numerous highlights of the film that you won't want to miss, especially if you've always wanted to see Ajith do bike stunts in his films.
Kartikeya Gummakonda: Without a doubt, the young actor has lived up to the audience's expectations. Although Valimai's debut film is in Kollywood, he clearly understands the ropes. The way he played his furious role tells it loud and clear.
Aspects of Technology 
Yuvan Shankar Raja's songs, Ghibran's background soundtrack, and Nirav Shah's cinematography are all excellent, and their wonderful combination has brought H Vinoth's vision to life. If only Vijay Velukutty's editing scissors had been sharper to take off unnecessary sequences, things would have turned out better for the crew.
However, in Valimai, everything falls flat. The blood has dissipated, and family has arrived. With the mother and two brothers, there is an emotional journey. Why? Only H Vinoth knows. What good is melodrama if you have Ajith executing bike stunts and investing in creating a universe where the stakes are high? It's meant to be an action movie! Valimai, on the other hand, looks like a Vijaykanth film from the late 1990s or early 2000s that people watch on TV nowadays. The production values are also nothing to brag about.