Cinema is not just a means of entertainment. It is a way of representing thoughts and emotions on the screen in an engaging way. The inspiration that filmmakers get to write new and interesting stories comes from their own life, experiences, and surroundings. This is the reason that cinema is considered as the mirror of society.
There are many issues that filmmakers choose to make movies on, and apart from entertaining, such movies also educate the audience in one way or another. As adults, we can choose whether to get affected or unaffected by a particular movie. It can leave a positive or negative impact on us or may have no impact at all. 
However, we can't say the same about children. While growing up, everything they see, listen to, or encounter is like a teacher. You say a word 10 times in front of them, and the 11th time, they will be saying it with you. It doesn't matter if they know the word's meaning or not. This is why you can't show your kids every other movie. Visual means are the easiest ways of teaching your kid something, especially during the early years. That is why movies can't be considered just another means of entertainment.
Certain Hindi movie for kids. This blog features some of them. 
Taare Zameen Par: 
One of the best kid movies of this generation, Taare Zameen Par, is an exceptional movie that will leave you moved. Starring Aamir Khan and Darsheel Safary, the movie shows the struggles of a child suffering from dyslexia. The child, Ishaan (Darsheel), faces a lot of problems in learning things, and no one understands him until Aamir comes to his rescue. Aamir discovers a new talent in Darsheel and explains to the world that every child is different. It is a heart-touching movie that will leave your kid-inspired.
Iqbal: 
Starring Shreyas Talpade, the 2005 movie is an inspirational story of a boy from a remote village with hearing and listening disabilities. Despite the physical and societal challenges, Iqbal dares to live his dreams and learn cricket. With the support of his mother, younger sister, and Coach Mohit (Naseeruddin Shah), Iqbal overcomes all the challenges. He goes on to play for the Indian cricket team. It is a story of grit, determination, courage, and firm belief, and these are exactly the movies that you should show your kid.
Koi Mil Gaya: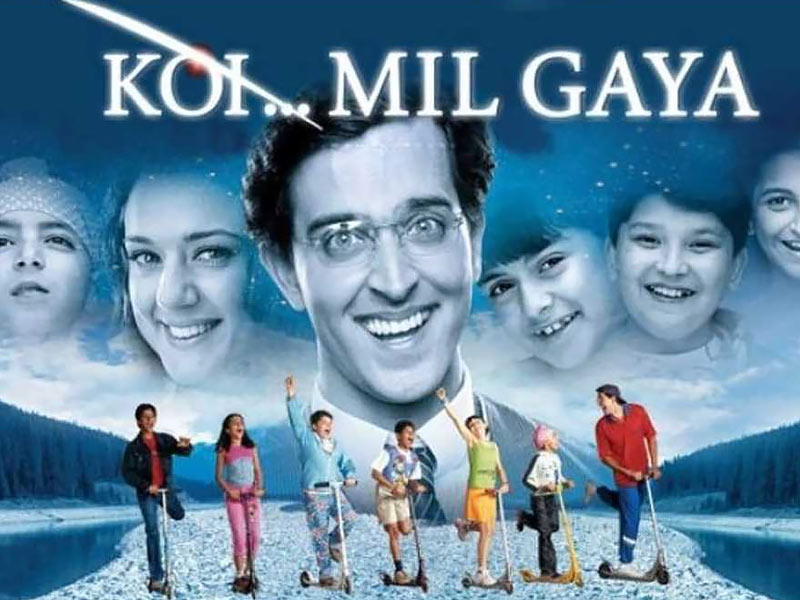 Hrithik Roshan and Preity Zinta starer Koi Mil Gaya is the story of Rohit (Hrithik), a young guy with a mental disability who cannot pass his exams and is often bullied by the 'normal' people in his school. Rohit's life changes after he accidentally establishes contact with an alien ship with the help of his late father's computer. He makes friends with an alien named Jaadoo, who gives him some powers. This is a very interesting and entertaining story. \
Makdee: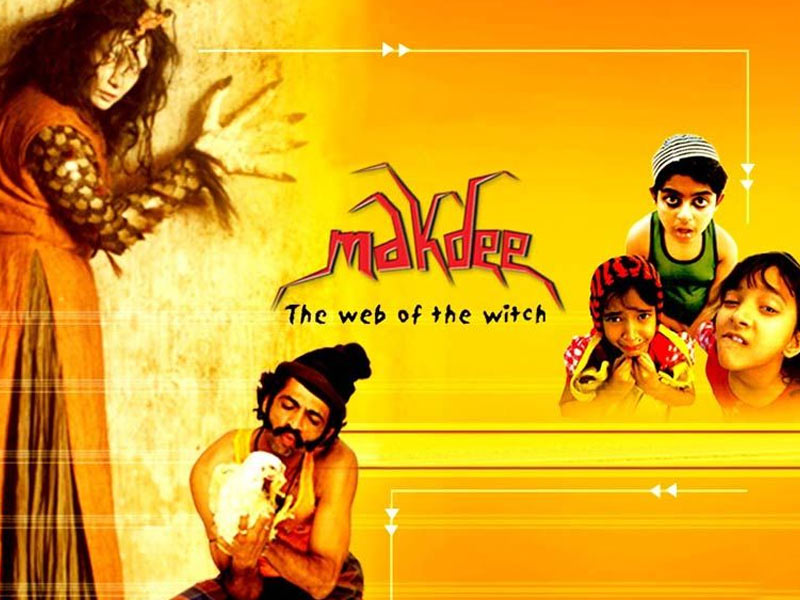 Makdee was Vishal Bharadwaj's first experiment with a children's movie. With Shabana Azmi, Shweta Basu, Makrand Deshpande, and Mohini Mathur in lead roles, Makdee is a perfect combination of fantasy and reality. The film has all sorts of witchcraft, haunted houses, bone-chilling theories, and interesting twists that will force your kid to think out of the box to solve the mystery.
The Blue Umbrella: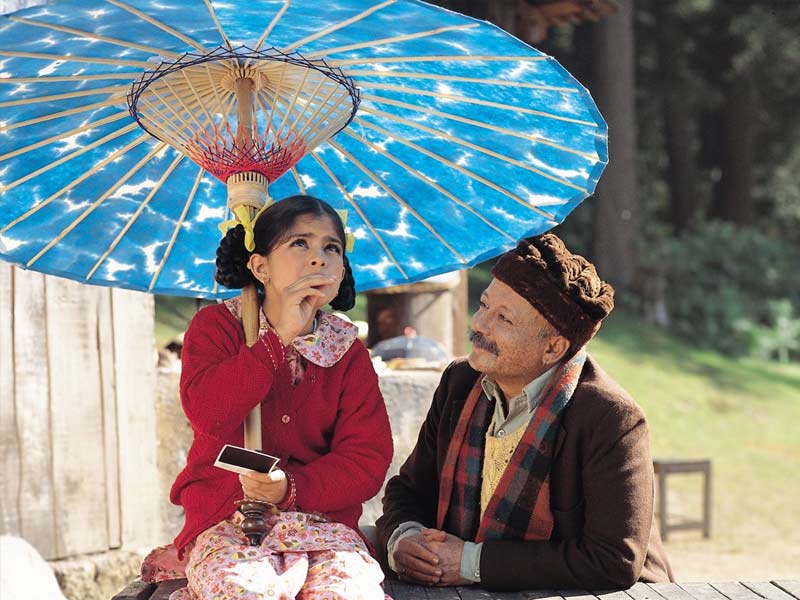 Another Children's movie by Vishal Bharadwaj, the 2005 drama film, features Pankaj Kapur and Deepak Dobriyal. The Blue Umbrella is actually an adaptation of the 1980 novel of the same name by Ruskin Bond. It is the story of a girl and her beautiful blue umbrella that garners the attention of the entire village. The movie comes with a lot of dark corners, intense scenes, and new lessons.
Hum Hain Rahi Pyar Ke: 
Hum Hain Rahi Pyar Ke is a hilarious 1993 Comedy film that will leave your jaws and stomach hurting. The Mahesh Bhatt directorial features Aamir Khan, Juhi Chawla, and Kunal Khemu in lead roles. The movie's plot revolves around Rahul (Aamir), who has the responsibility of taking care of his dead sister's kids. However, the relationship between him and the kids is not so loving. But things take a turn after Vyjayanti (Juhi) enters their lives.
Hathi Mere Sathi: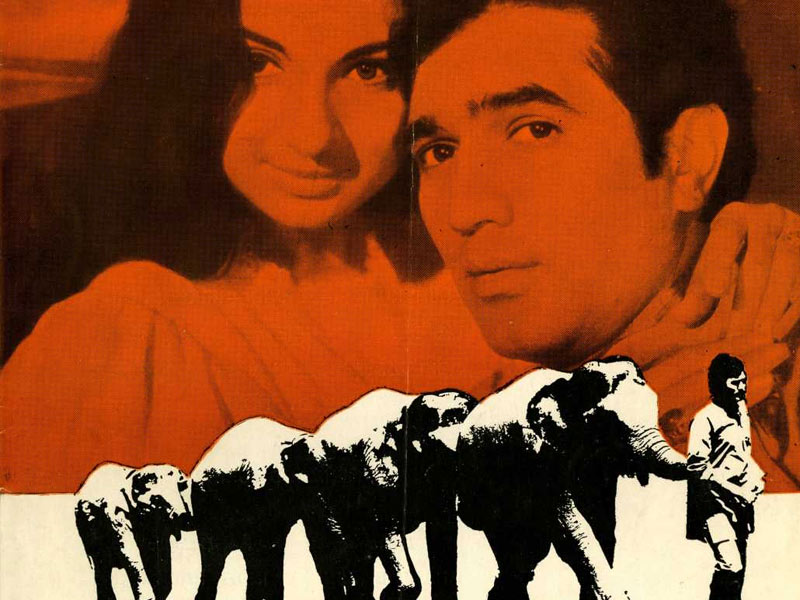 Hathi Mere Sathi is one of the best children's movies of all time. Directed by MA Thirumugam, the 1971 drama film features Rajesh Khanna and Tanuja in lead roles. One of the biggest box office hits of that time, the movie displays a beautiful bond between Raju, an orphaned boy (Rajesh Khanna), and four elephants. It also displays a cute love story between Raju and Tanu.