A multi-tasking middle-class mother faces unexpected challenges when her only son desires to marry a Punjabi girl from New York, and the would-be hoity-toity, bride's ultra-conservative parents travel to Gujarat to assess the boy's modest family. 
Maja Ma, directed by Anand Tiwari, delves into the ensuing commotion but falls short of producing a truly dynamic depiction of a collision of cultures. The well-meaning but shallow picture promises much more than it delivers. It struggles to keep up with the complicated topics at hand as the simple-minded, passionate protagonist faces her trials.
Madhuri Dixit, who plays the pivotal role of a wife and mother who has no qualms about putting her family's well-being ahead of her own, is let down by a middling script that begins as a radical departure from regular family drama norms but eventually settles for a safe, convenient course on its choppy way to an outright copout of a climax.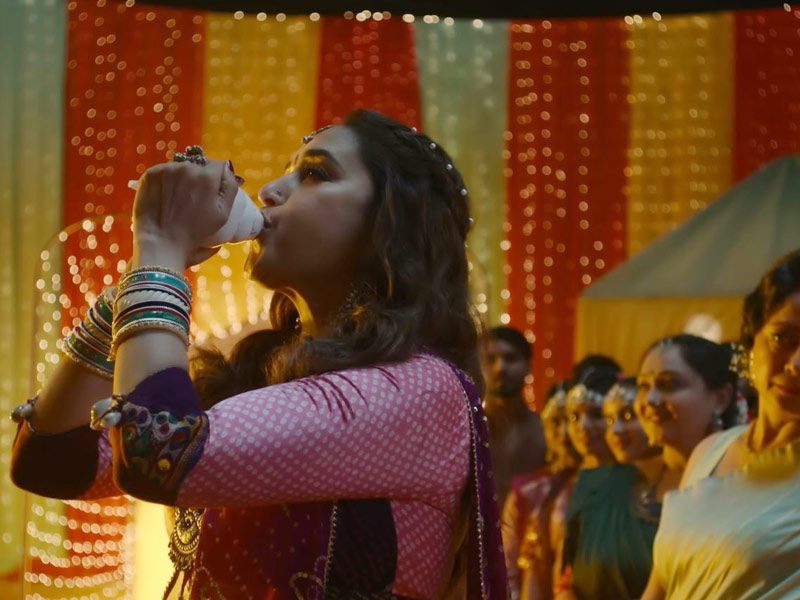 As a result, save from an unexpected twist or two, Maja Ma offers no huge, lasting thematic insights. It tangles itself in knots as it follows the acts of an initially defensive but ultimately rebellious lady forced to reevaluate her personal values three decades into a marriage devoid of any flame.
Maja Ma, Amazon Prime Video's first Indian original film, follows Pallavi Patel, her placid husband Manohar (Gajraj Rao), and her two grown-up children as they take opposing positions on a long-buried secret that threatens to split the family apart. The woman is put to the test when her history interferes with her well-ordered existence. Her husband and son are found wanting as the crisis worsens.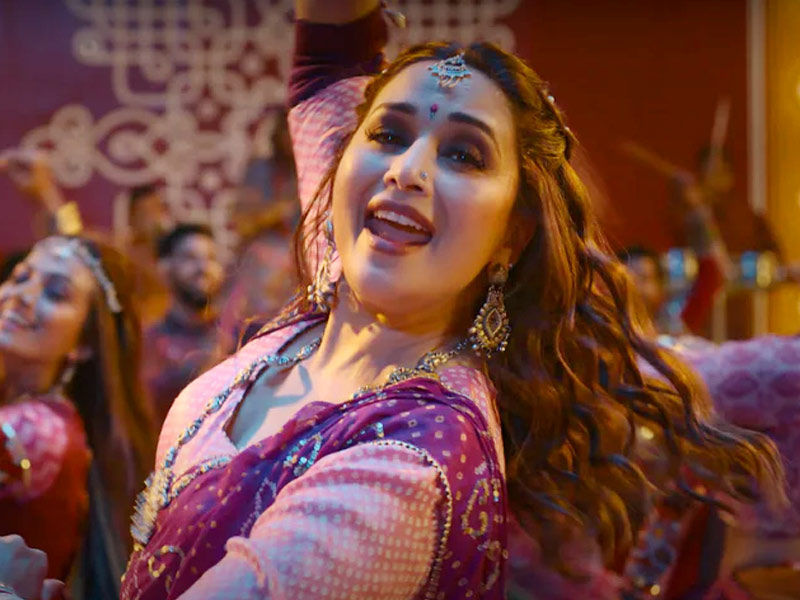 When it comes down to it, Pallavi's son Tejas (Ritwik Bhowmik) gets cold feet. Her hubby isn't any better. Tara (Srishti Shrivastava), the homemaker's spunky daughter, is a straight social worker in a long-distance marriage who works for the rights of the LGBTQIA+ community.
Maja Ma deals with sensitive issues like family, sexuality, and personal choice, yet when confronted with thorny tangles, it opts for easy ways out. It turns all wishy-washy when it comes time to throw caution to the wind and celebrate the rebellion that it promotes but is too afraid to fully embrace.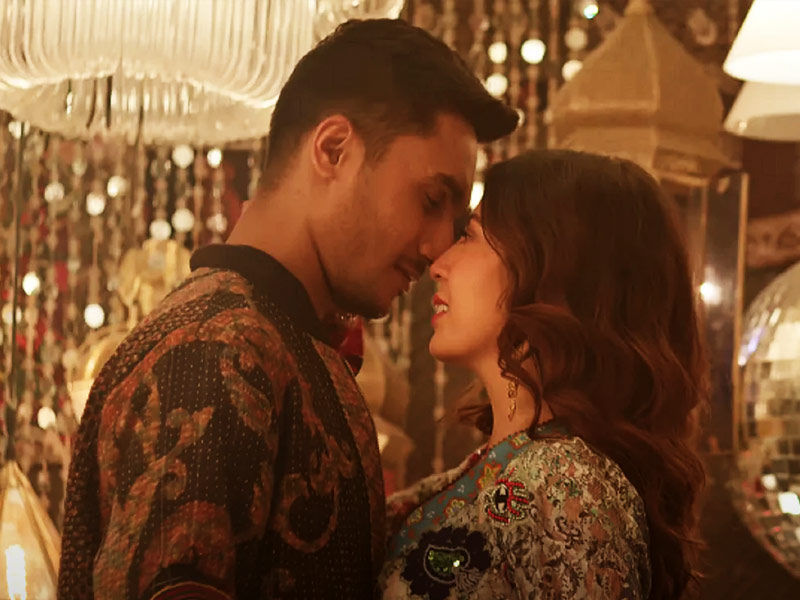 Sumit Batheja's script makes the mistake of looking for sanitized solutions to marital difficulties and the consequences of hiding one's sexual orientation. The film's provocations are only superficial. It strictly avoids ruffling feathers to provide inoffensive amusement.
The obnoxiously pompous Hansrajs of Manhattan underscores the social divide that Maja Ma is built on. Bob (Rajit Kapur), Pam (Sheeba Chadha), and their daughter Esha (Barkha Singh) arrive in Gujarat and send the poor old Patels screaming for cover with their extremely standoffish-bordering-on-oafish behavior.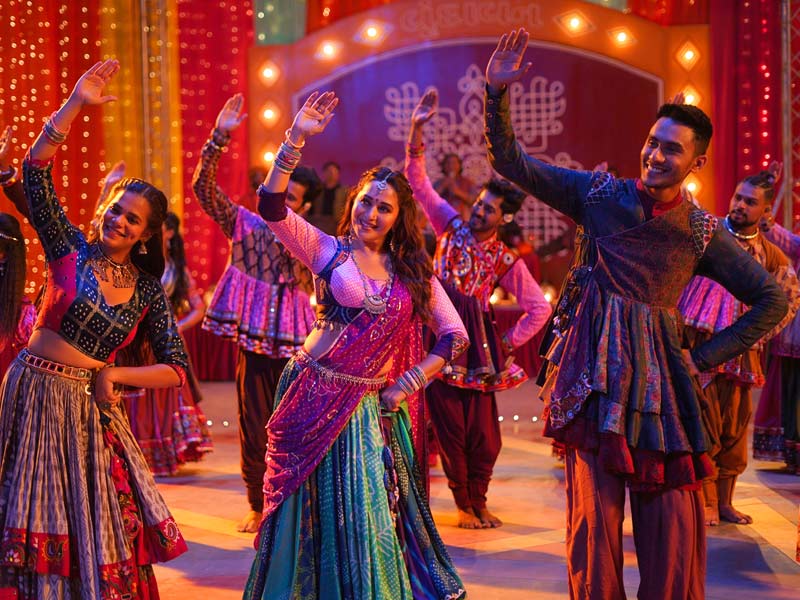 Fortunately, the NRI daughter is not like her parents. She is so in love that she is willing to go to any length to guarantee that the marriage does not fall apart. She is not afraid to subject her lover to a polygraph test created by her father to ensure that he has no vices.
The polygraph test comes to haunt the Patel family when a covertly recorded video goes viral, jeopardizing the Hansraj couple's trip down from New York for the engagement ceremony. Bob appears to be rough. Pam does the same. The Patels are tucked away in a corner. Esha and Tejas believe that the only way to avoid difficulty is to stick together and fight through it.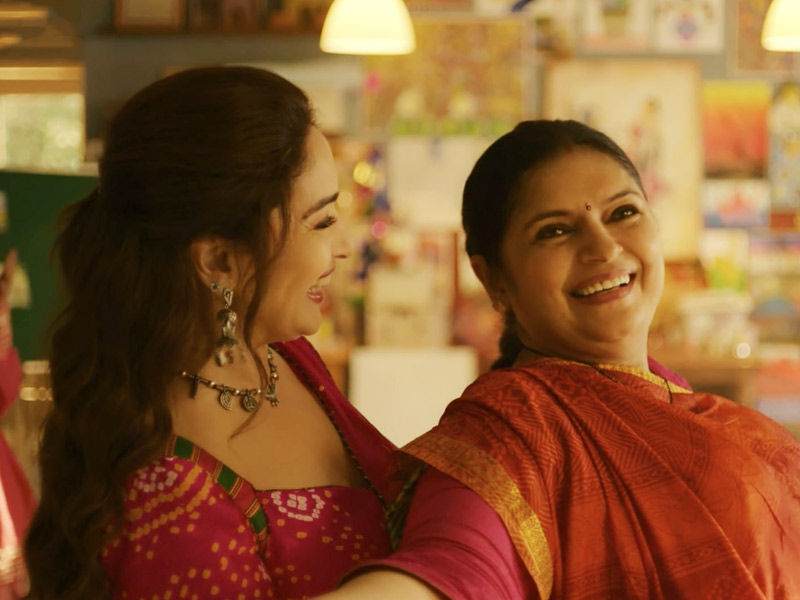 Two more crucial characters, another married pair with old ties to the Patels, appear early in the film. Manohar's long-time friend is Moolchand Adhia (Ninad Kamat). His lovely wife is Kanchan (Simone Singh). Both are crucial to how the plot unfolds, with the latter being more so than the former.
The issue with Maja Ma is that its radical claims don't bear much water. The people on the screen are far too bland, and the difficulties they face are uninteresting. Except for Madhuri Dixit's portrayal, the men and women in Maja Ma are crudely created caricatures, none more so than Bob and Pam Hansraj's condescending attitudes and overdone Yankee accent.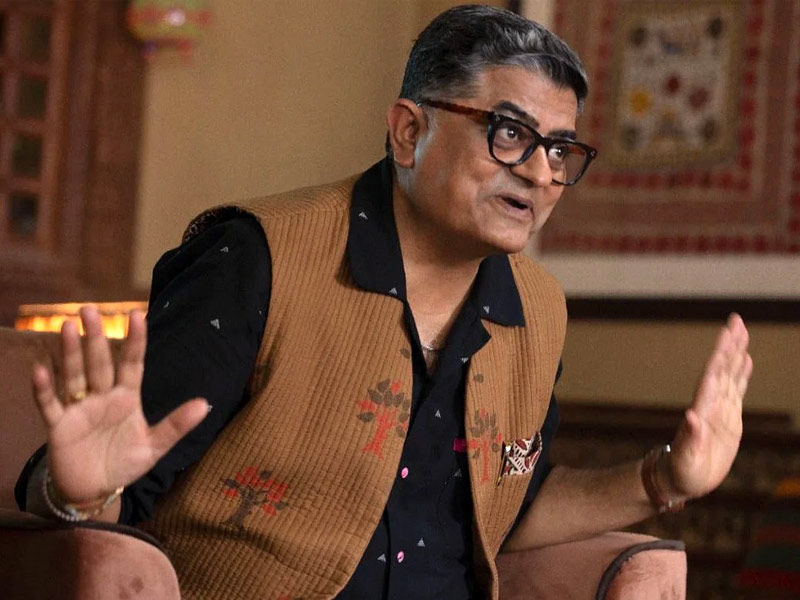 Bob is a nasty guy, Pam is a viper, and Manohar is a harmless, complacent clod who plods his way through a 30-year-old marriage until a shocking revelation shakes him awake and forces him to resort to desperate methods.
Hemmed in by parents hell-bent on muddying the waters, the young lovers cling to waning hope. These are the broadest strokes possible. 
Although there are points in the film when the thoughts she is called upon to verbalize do not seem very believable, Madhuri Dixit spans the wide emotional spectrum of her role with the expected efficacy.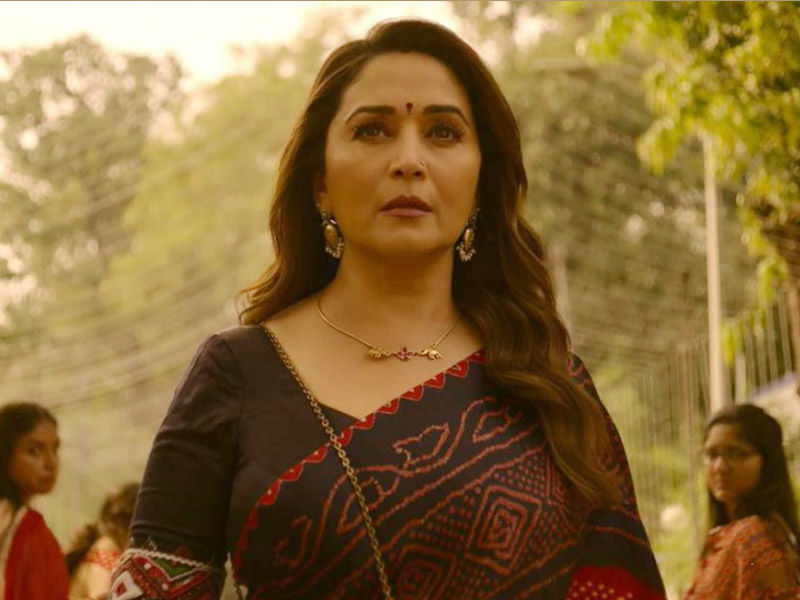 Gajraj Rao is also trapped in laborious conditions. He is competent, but not as in tune with the requirements of the role as he typically is. He isn't the only one who feels cheated by the blandness of the broth.
The writing does not do Sheeba Chadha or Rajit Kapur, two well-known actors, justice. The duo, who play garrulous and snobbish NRIs, is ill at ease through no fault of their own. Ritwik Bhowmik (also the lead actor in Anand Tiwari's web series Bandish Bandits) is more than adequate, although the storyline could have used a little more help.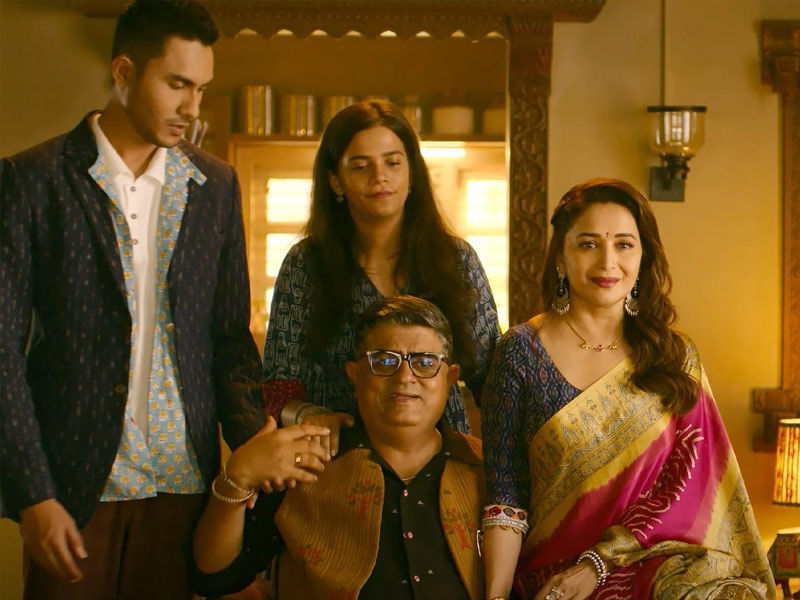 Simone Singh, who plays the coquette whose life is likewise troubled by a host of problems, deserves special notice among the supporting characters. She is particularly effective in a cable car confrontation scene near the end of the film, which sets her against the expressive Sheeba Chadha and marks a key turning point. 
Sadly, despite Madhuri Dixit's mesmerizing presence, Maja Ma does not have many memorable scenes. It's a film that's like an undercooked dish where the components and spices go their separate ways and don't mix.