Chess is a game of tactics and mindfulness. The more you put a strain on your brain more you get into the Game. The Game of chess requires pre-planned strategies and thinking ahead of your counterpart/competitor. The Game looks very decent and simplest to play, but it is the toughest and hardest Game in the world.   
Chess has begun in India and has been played there since the sixth century A.D. Viswanathan Anand turned India's first Grandmaster in 1988. Today, many upcoming and young Indian chess players compete against the world's best.
Chess is a game in which you do not need physical strength or endurance to win; what you need is to use your mind and your foresight precisely. Chess is thought to have originated in India and was later spread to Europe by Arabians. While playing chess, a strange chess player creates 100 game plans in their head. And they win because of the intelligence with which they play.
Here is to iconic Indian chess players
1. Vishwanathan Anand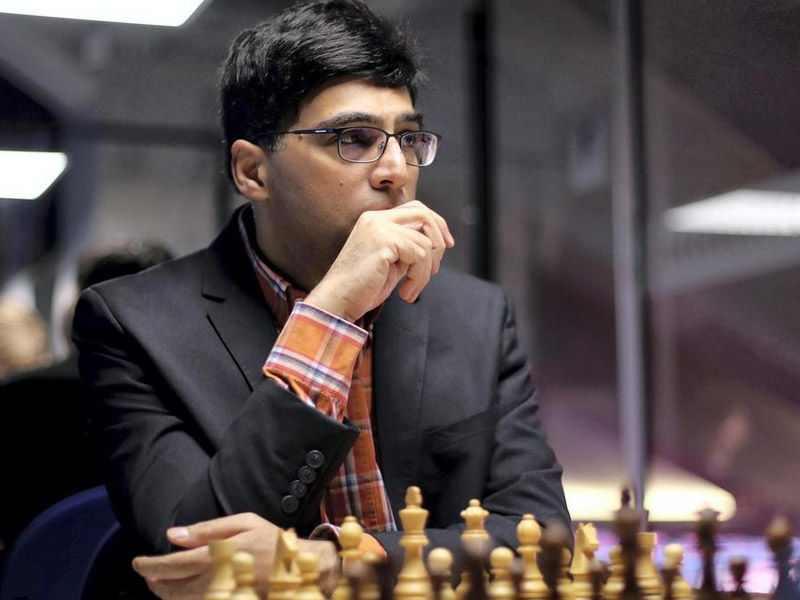 Vishwanathan Anand, who is the priority of this list, has accomplished everything a chess player might wish for. He holds the title of World Rapid Chess Champion. Vishwanathan Anand is the solitary Indian chess player who has ever ranked higher than fourth on the FIDE rating list. He has the distinction of holding the number one spot for the sixth-longest period. He has won the World Championship on four occasions.
2. Pentala, Harikrishna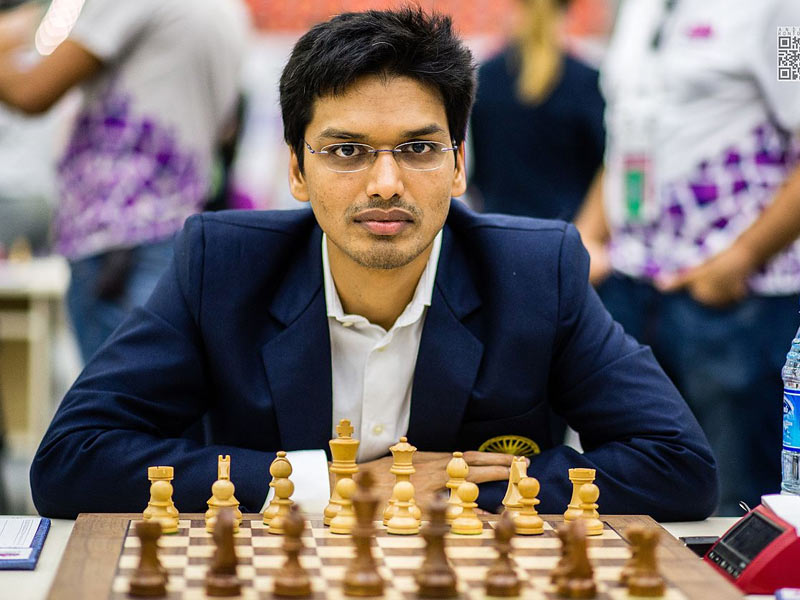 In Guntur, Harikrishna, born on May 10, 1986, Andhra Pradesh emerged India's youngest Grandmaster in 2001 after winning the Commonwealth Championship. In 2004, he won an International Junior Championship, and in 2011, he won the Asian Individual Championship. Between 2000 and 2012, he represented India seven times at the Chess Olympiads.
In March 2016, Harikrishna Pentala surpassed Vishwanathan Anand on the live Elo rating scale with a rating of 2763.3. This was the first time in the last three decades that anyone had jumped ahead of Anand in Indian chess. With a FIDE ranking of 276 in November 2016, Pentala broke into the top ten players in the world. He is currently ranked 2719 in the world.
3. S.P. Sethuraman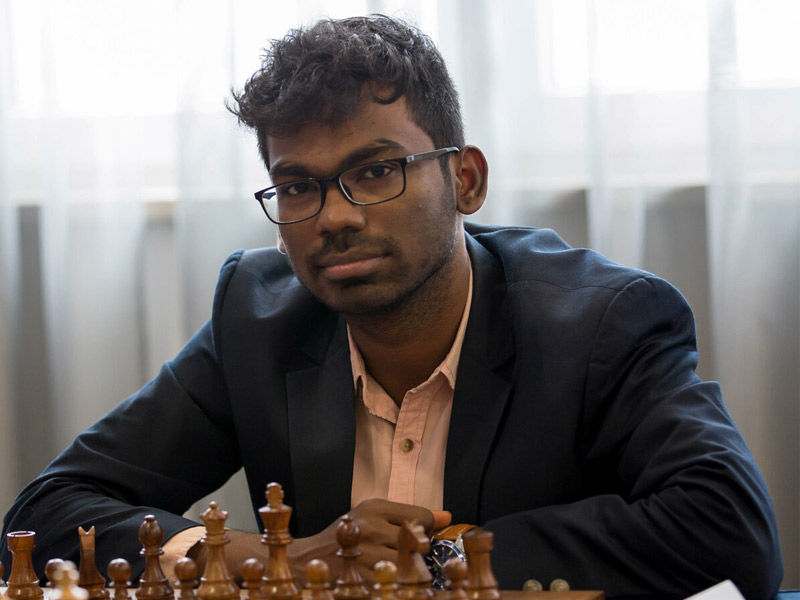 In 2004, Sethuraman won/achieved the Asian U12 Chess Championship. He served his country at the World U16 Championship in Antalya in 2009.
In 2015, he led his country in the Chess World Cup and won the Indian National Premier Championship. He also won the Asian Chess Championship in Tashkent in 2016. His FIDE rating is currently 2644.
4. Bhaskar Adhiban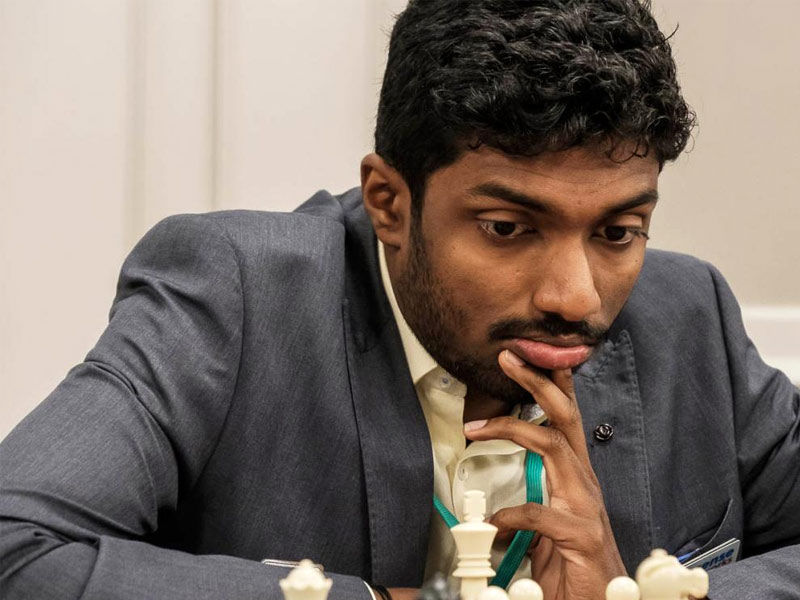 Bhaskar Adhiban won the under-16 World Championship in 2008. His accomplishments did not stop there; he also won the Masters Open tournament at the Biel Chess Festival. In 2010, he won bronze for India at the Asian Games. He won the Tata Steel Challenges tournament three times in a row in 2016. Bhaskar Adhiban has a FIDE ranking of 2671.
5. Vidit Santosh Gujrathi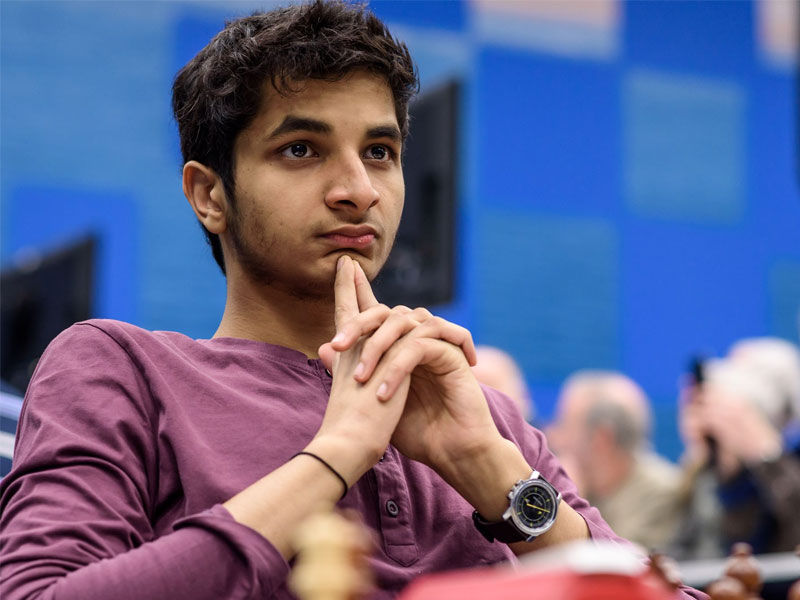 He became the first Indian to win the World Youth Chess Championship in the U-14 age group in 2008, earning the title of International Master. He earned his first G.M. norm in 2011 after winning and achieving the U-20 division at the World Youth Chess Championship. In the same year, he earned his second G.M. norm after performing outstandingly well at the Nagpur International Open. He earned his final G.M. norm at the Rose Valley Kolkata Open in 2012, finishing seventh. In 2013, he took bronze at the World Junior Chess Championship (U20) in Turkey. Only Vidit from the Indian contingent achieved his target and won the Bronze medal at Tata Steel in 2017. He is currently ranked 2726 in the world.
6. Krishan Sasikiran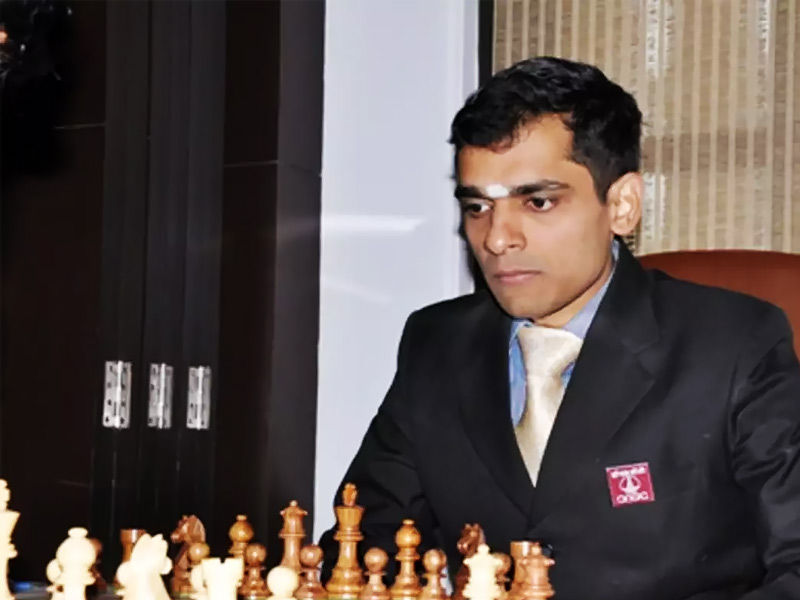 Krishan Sasikiran has won the Indian Chess Championship four times. Krishan Sasikiran is ranked 78th in the world. In 2007, he became the first Indian player to have 2,700+ Elo scores. K. Sasikiran won bronze at the 2014 Chess Olympiad with a score of 7.5/10. In 2006, he won gold at the Asian Games.
7. Abhijeet Gupta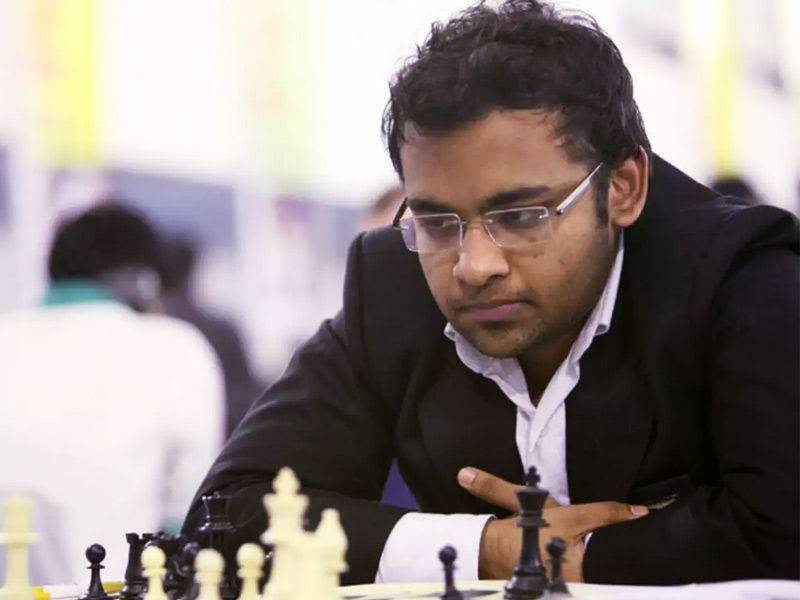 First Indian chess player Abhijeet Gupta wins four Commonwealth Chess Championships. In 2008, he achieved GrandMaster status, followed by success in the World Junior Chess Championship in Turkey. His triumphs in the Dubai Open Chess Championship and the Indian National Premier Chess Championship were followed by wins in the Indian National Premier Chess Championship.
8. Parimarjan Negi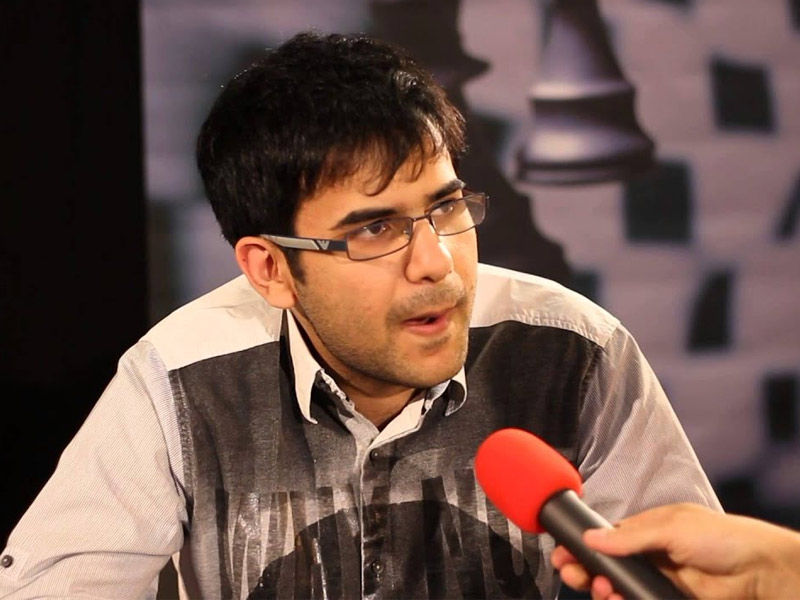 He is ranked 2670 in FIDE and earned his Grandmaster title at the age of 13 in 2006. As a result, he became India's second-youngest Grandmaster. He won the 11th Asian Chess Championship in Ho Chi Minh City, Vietnam, in 2012.
9. Surya Shekhar Ganguly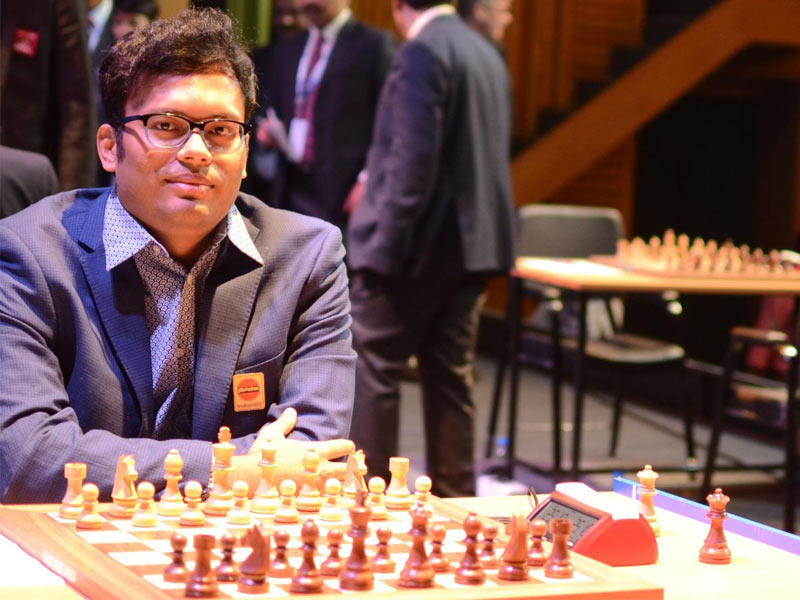 Surya Shekhar Ganguly won the international master title at the age of 16 and the grandmaster title at 19. He won the Asian Chess Championship in 2009 and has the distinction of becoming an Indian Champion six times in a row. He was awarded the Arjuna award and the Gabhushan, West Bengal's second-highest civilian award.
10. Aravindh Chitambaram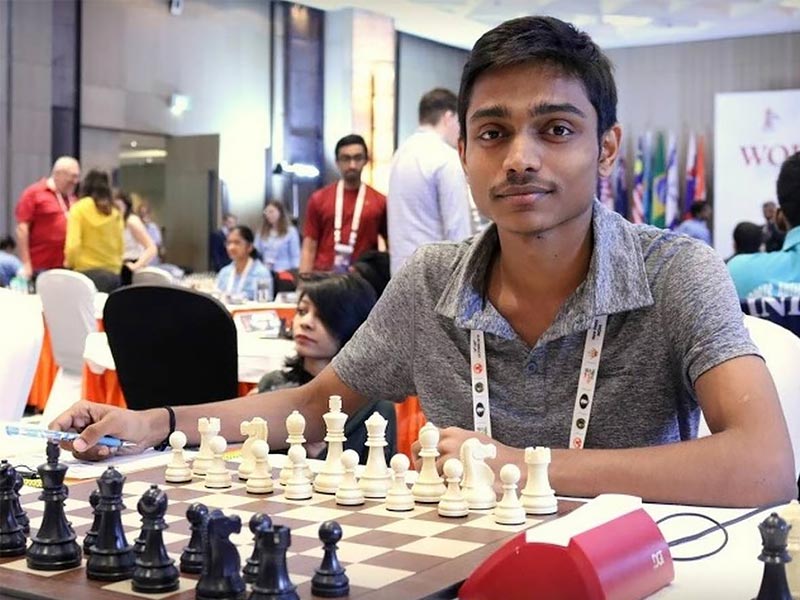 Aravindh Chitambaram, who is just 17 years old, is India's youngest Grandmaster. This young player has a FIDE ranking of 2588. His age is only a number in comparison to his accomplishments, as he won the National Under-19 Championship at the age of 12. Chitambaram is a fantastic young chess player who idolizes Vishwanath Anand and aspires to be a great chess player like him.
After Vishesh Anand got attention and media coverage in 2012, chess became more popular in India. We believe chess originated in India, which is possible because Indians can only create these types of intellectual sports, so we should encourage more participation in chess.