After more than two years of pandemics and everything returning to routine, the year 2022 was meant to bring a ray of hope for all of us. However, the events developing around us do not appear to be beneficial. 
At a time when humanity appears to be under the spell of fraudsters disguised as bots and propagandists, especially with the threat of canceling culture and boycotting Bollywood for no reason, Aamir Khan's Laal Singh Chaddha becomes a delightful and touching experience, a film that deftly grapples with the world's pessimism, but handled maturely.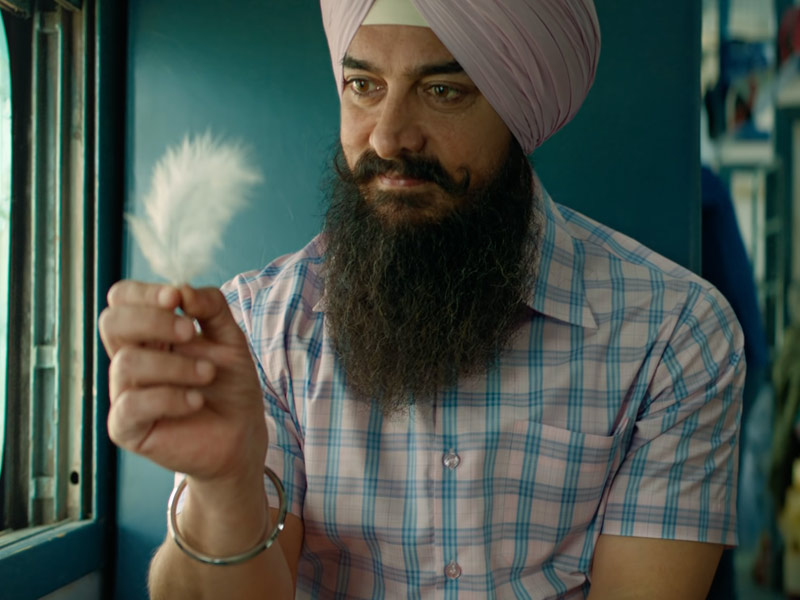 Laal Singh Chaddha, directed by Advait Chandan, is certainly not a replica of the 1994 Hollywood blockbuster Forrest Gump, starring Tom Hanks. While the producers have officially acquired the rights from the original studios, this film is merely an adaptation of Eric Roth's original storyboard, which fits seamlessly into India's history, culture, and custom.
Writers in Indian cinema are frequently accused of being lazy for only changing the surroundings and actors to adapt a film worldwide or even nationally.
However, actor-writer Atul Kulkarni is diligent in not only identifying the Indian version of each Forrest Gump beat but also infusing it with the same charm. Everything is simple yet properly described, from a person's name to a person's religious identification and the numerous situations that people are in.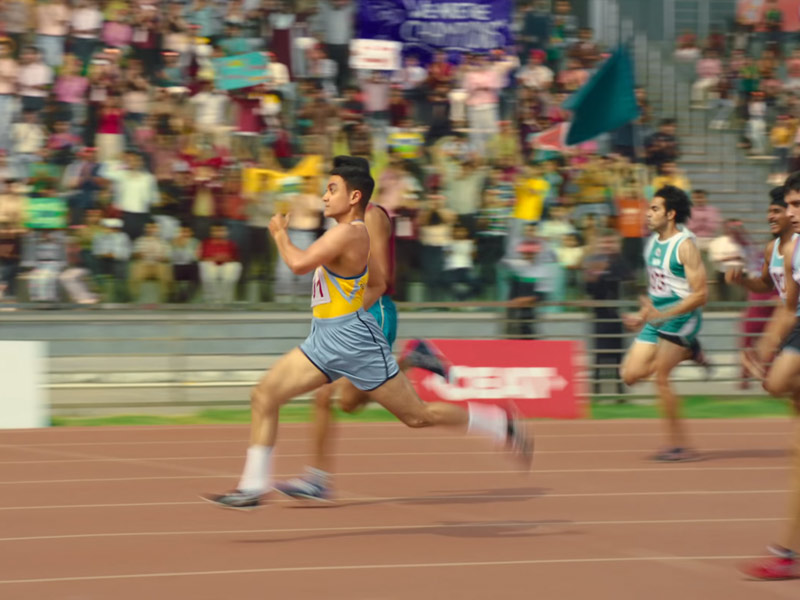 Laal Singh Chaddha, like Forrest Gump, is not a heartwarming narrative about a mentally handicapped man. Laal feels that referring to him as 'alag' by other children is too restrictive. He never considered himself to be handicapped, and thanks to his supporting mother, played excellently by Mona Singh, he lives a life that is everything but limited.
If you pay close attention to him, you'll realize why some people are condemned for being "too clever by half." In truth, Laal is more intelligent than most people at most times.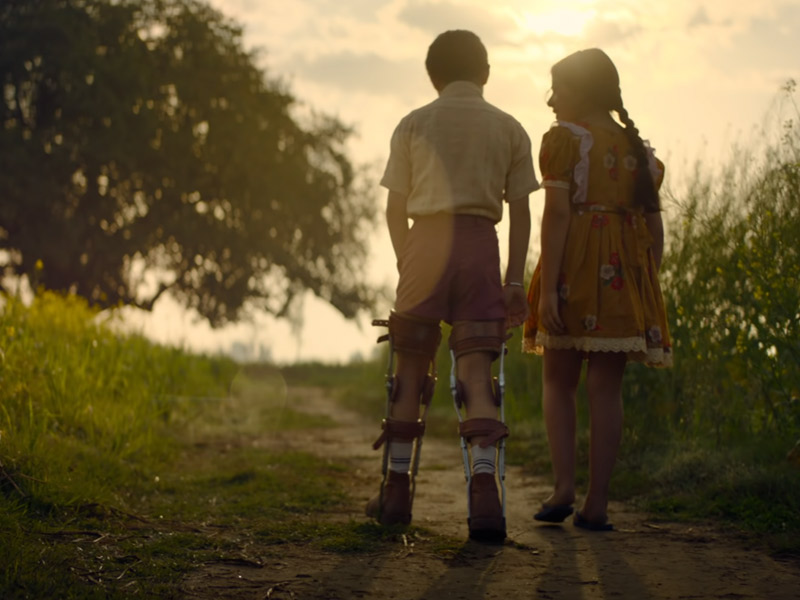 Laal becomes an extraordinarily fast runner thanks to his ability to focus on one goal, first avoiding bullies in primary school in a very lovely sequence in which he loses his leg braces while the love of his life Rupa (played by Kareena Kapoor Khan) tells him, 'Bhaag, Laal, bhaag!' The scenario makes it clear that Lal, for the first time, feels liberated from society's shackles
Laal has a youthful innocence, from becoming the college champion athlete to his loyalty to his best friend Balaraju Bodi called Bala (Chaitanya Akkineni) from his army days. He follows through on Bala's plan of starting a 'chaddi-banyan' business, never one to break a promise.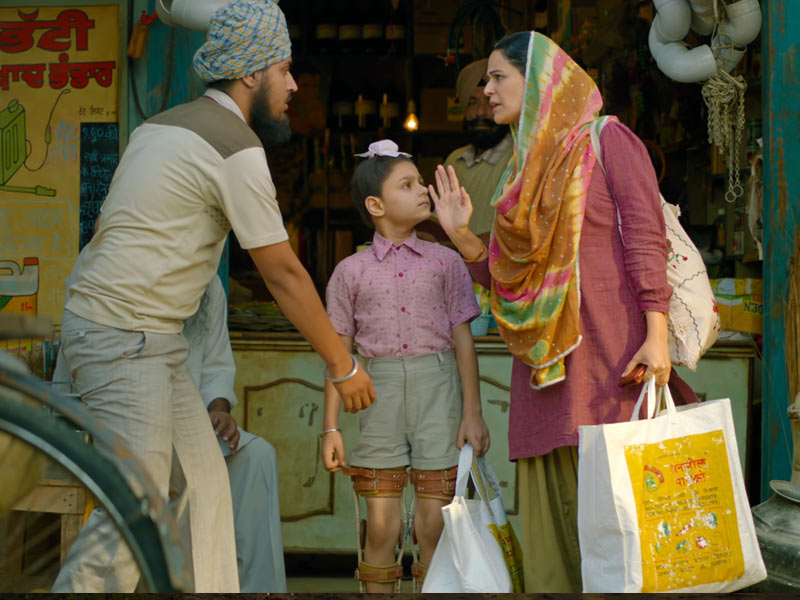 While recovering from his combat wounds, he becomes friends with the terrorist he saves, which leads to him receiving a medal of honor. Later, Laal amasses quite a following as he races across the country simply because he wants to.
Throughout it all, Laal is primarily concerned with his childhood love, the sweet but troubled Rupa. Laal's undying love for Rupa, who is the first person to reach out to him while everyone else (at school) rejects him.
Rupa, who had a difficult childhood, transforms herself into a self-destructive lady as she embarks on her own journey. Laal, on the other hand, stays devoted to her over the years until she bestows the best gift of all.
Few actors can readily reflect the intrinsic likeability that Khan has. He plays Laal with the perfect amount of authenticity and earnestness. He is predictably great – he never stops being humorous and bizarre, offering us a glimpse into the important events that have occurred in the country since 1971. The actor transforms his role into a respectable, straightforward individual.
In a story full of little smiles and quiet truths, Khan's performance is a stunning balancing act between comedy and tragedy. It's never easy to accept when a movie makes you cry, but you'll be hard-pressed to hide your tears when Khan's face looks directly into the camera in one of the sequences, almost making you feel the sorrow that he has buried behind his long beard and a bright smile.
Kareena's performance elevates Khan's performance. The actress gives another of her many outstanding performances as a lady who is drawn not just to the naive, innocent man, but to the man underlying the simplicity.
Mona Singh, who plays Laal's mother, shines in every scene. A special mention goes to Naga Chaitanya and Manav Vij, who discover the nuances of their characters and bring even the simplest sequences to life.
In the end, Laal Singh Chaddha is about loving and desiring to be loved. Its message of forgiveness and compassion has never been more important than now when narratives are being constructed on hatred rather than on establishing a world of peace, harmony, and togetherness.
'Meri mummy kehti thi ki 'zindagi golgappe jaisi hondi hai, pet bhale hi bhar jaawe, man nahi bharta,' adds Laal in a dialogue. I wasn't pleased with Laal and wanted to hear his narrative slowly. Laal Singh Chaddha's performance will leave you with tears, a grin, and a reflective frame of mind.