The India link is gaining strength.
Let's take a peek at the leaked gameplay details of Assassin's Creed, including parts of India.
Assassin's Creed, India included, is one of the most famous games in the world.
The organization might soon launch its next round that will be developed primarily in India. A leak on 4chan notes that the next Assassin's Creed game will be located in India, as per TechRadar. The leaker's draught map shows India with British, Dutch, and other European countries setting up their settlements in the 17th century. Bangladesh and a portion of Pakistan will also be included in the game. The upcoming game map is also said to be larger than that in Assassin's Creed Valhalla.
Let's take a peek at the leaked gameplay details of Assassin's Creed, including parts of India.
Assassin's Creed is one of the leading gaming series out there, and the internet is still rife with news of new titles. And the location for the next installment may be India, according to a recent leak.
Assassin's Creed Chronicles, which has four distinct settings, included India for history. It was 2.5D and partly a platformer. It was not lucrative enough to be considered a proper representation.
The individual who reports being a Ubisoft insider writes that all of India, Bangladesh, and a segment of Pakistan will obviously be included in the game. The developers plan to add a broader map to this project than Assassin's Creed Valhalla.
One of the most critical things listed about platforms is that it is clearly unique to the latest generation of consoles. It is not planned to be released for PS4 or Xbox One by developers. The producers are still dreaming about getting the bounty program back, for each region having its own bounty. Therefore, they are not likely to carry it to Dutch India if they have a reward in the Mughal Empire.
Although all this evidence appears to correspond with the way in the last few times the Assassin's Creed games have turned out, this may all be bogus. And that's very possible, given that Valhalla was only published in October, and it's only been a few months since then.
On our speculations, we also came up with the date as per what the codes say in Assassin's Creed Chronicles India. The hidden codes (not so hidden anymore) found throughout the game are 2021, 3011, 1121. It could be interpreted as 2021, 30th November at 11:21 am or pm!
But after the completion of the whole chronicles series, and with the codes found in other games, China, Russia, and India are put together. We get a secret file of the game that unfolds some more secrets of the franchise's coming future.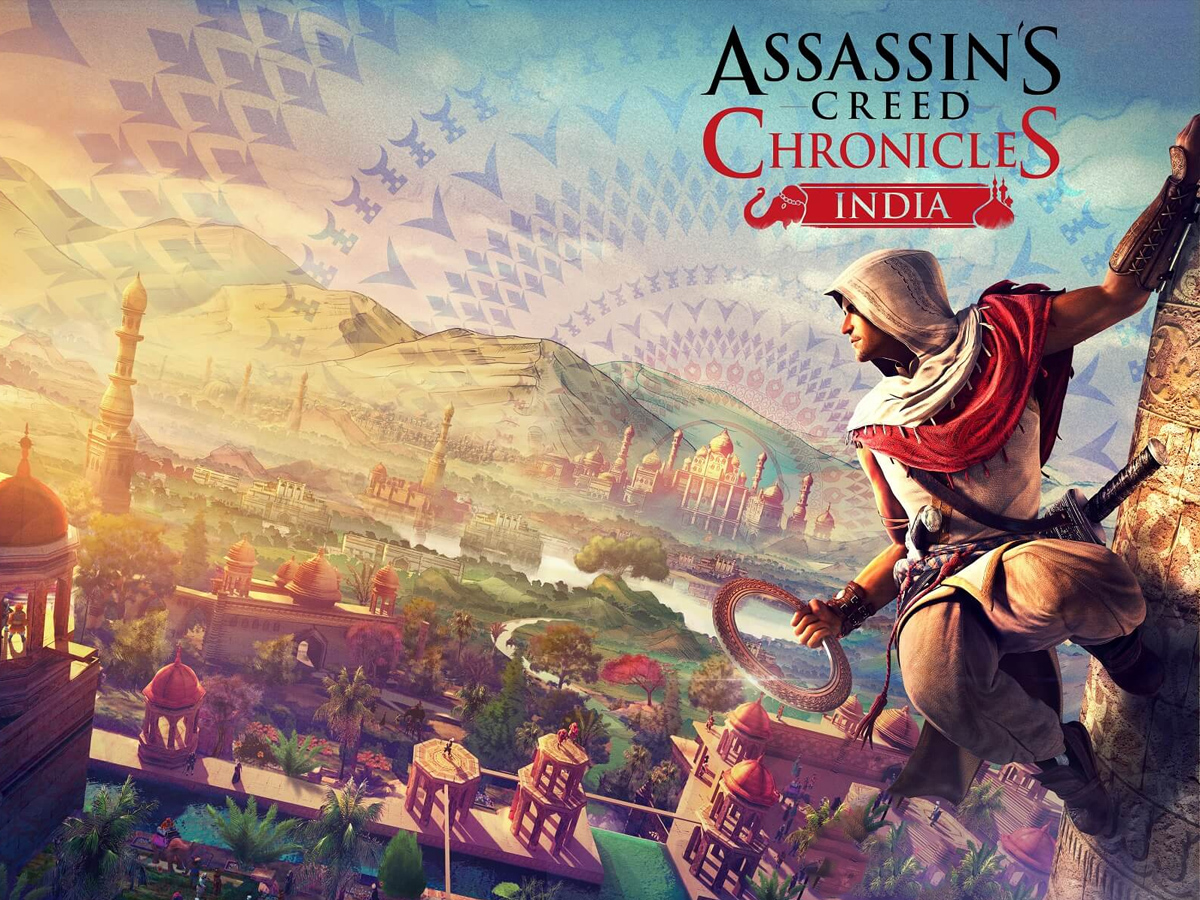 Though they have an underlying mystery that belongs very much to them, it may mean the near future franchise. It's anything but senseless, and Assassin's Creed Chronicles: Russia is where it actually pays off, though learning this involves diligently playing all three games and taking care of what might sound nonsensical.
There are three Assassin logos located among the game's scenes in each title of Chronicles. Looking at the emblem in eagle view, four-digit numbers would be shown, numbers that had little real need, and there was nowhere to do anything about them—so far, that is.
Exactly when this sequence actually occurs is unknown. Still, it's well after Master Templar Berg retrieved the precursor box of Assassin's Creed Rogue protagonist Shay Cormac. These boxes are a subject of Abstergo's great concern because they could hold the secret to what Abstero is eventually chasing after. Within a minute, more on that.
Berg was appointed to send the precursor box of Cormac to Álvaro Gramática, one of the highest-ranked scientists at Abstergo. Gramática is ecstatic about the finding because he wants to study another artifact, probably another precursor package. Gramática ends by exclaiming that this is just to help the Phoenix project.
The Phoenix Project could be a means to the ultimate objective of the Templars. The idea is, by interpreting their DNA, to get close to the First Civilisation. However, the Phoenix Project focuses on the premise that it may be possible to construct a living First Society member with precursor DNA from seed rather than attempting to replicate an actual human.
Or could it be used to bring Desmond Miles back to life and, the title that frequently appeared in Assassin's Creed: Rogue, Assassin's Rising Phoenix, could be linked to the Phoenix project, and the location of Álvaro Gramática could be India, where they want a deep insight in the Ayurved, another key to bring Desmond Miles back to life, or they have something even scarier hidden.
People might ask why they would use India in the cutscene for a secret location when it was part of the game.
 The thought process of Hiding in Plain Sight is what the assassins are best at, and this could be a reason.
The article asserts that there are currently no debates about naval gameplay. It is set to have a wholly written female protagonist. Continuing the pattern set by Odyssey and Valhalla, players will pick to play as either gender.
More significantly, the new game will be exclusive to the current console generation. The article notes that it is not planned to be released for PS4 or Xbox One by the game developers but for PS5 or Xbox Series X.
We recommend that you take the leaked data with a sprinkle of salt.
What are your feelings on the future game Assassin's Creed? In the comments section below, please let us know.