"I received a suggestion that may assist me in locating my cousin." The following contains spoilers for 

The Flash season 7, episode 14

.
In this week's episode of The Flash season 7, with Barry and Iris out of town, Allegra and the rest of Team Flash must stop her murderer cousin from murdering any more victims.
Currently, Team Flash consists of Allegra, Chester, Caitlin, and an extremely irritated Sue.
Batalla de la luz or Battle of the Light
Allegra's friendship and competition with her cousin Ultraviolet have been a recurring theme since she was introduced to the program. It's never been the most intriguing narrative on the show, but it's always been consistently engaging and never terrible. This very much stays the same throughout the show, which isn't always a negative thing. Allegra has frequently seemed like she's taken a back seat, and she's been a bit of an afterthought this season, so any opportunity to bring her to the center and enable her character to flourish is appreciated.
Ultraviolet is also more intriguing now than she has ever been. We hear about the trauma that gave her talents and how she seemed to have progressed beyond being a hired assassin. Sure, she wants vengeance, but she also appears to be motivated by altruism, as she wants to stop the doctor who harmed her before he harms anybody else.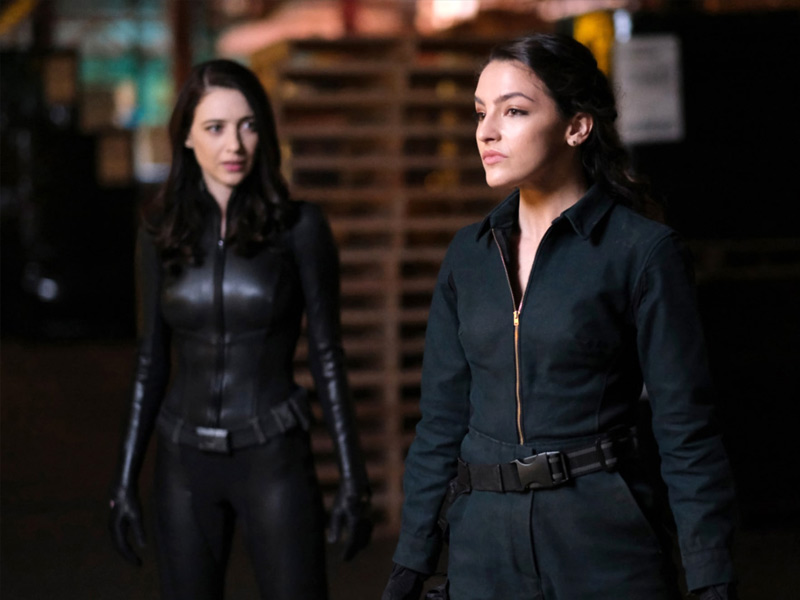 It's a very standard history for her. Still, it's far superior to what she's been previously, which was simply an evil version of Allegra. It's also good to see them interacting in a way that isn't just at each other's throats, even if just for a few seconds – which appeared to be the trend throughout the episode. It was pleasant, if only for a little period.
But, at the end of the day, Allegra and Ultraviolet just want different things. Allegra seeks justice, whereas Ultraviolet seeks vengeance. Sometimes these two are one and the same, although that is rarely the case, as is the case here. It's never easy to watch a hero (in this case, Allegra) defending a bad guy. Still, it's always vital for superhero stories to illustrate the higher ideal of justice rather than the lower base urge of vengeance, especially in a quite straightforward scenario.
A natural-born leader
It's always nice to have Sue return to the fold, and it's especially nice in this episode since she plays a different role than she has in the past. She acts in a mentor-like role in this situation, challenging everything Allegra does and keeping her grounded. Even though Allegra never listens, it's entertaining to see Sue play a Wells-lite character.
Even if Allegra doesn't listen, Sue still has her back, and it's a lot of fun seeing her knock down all of the goons who were in Allegra's way. This is a highly Allegra-centric episode, but Sue never feels like an afterthought compared to other characters like Chester and Frost (who just so happened to not answer her phone, which is conveniently stupid).
Season 7 of The Flash features even more meandering.
Since the end of the Mirrorverse narrative, the season has continuously wandered from one tale to the next. Throughout the season, there has only been one point of contact: Detective Kramer. Nonetheless, it feels detached from the rest of the program. However, owing to Joe West, that arc's examination in "Rayo de Luz" has been the finest that the story has been in The Flash season 7.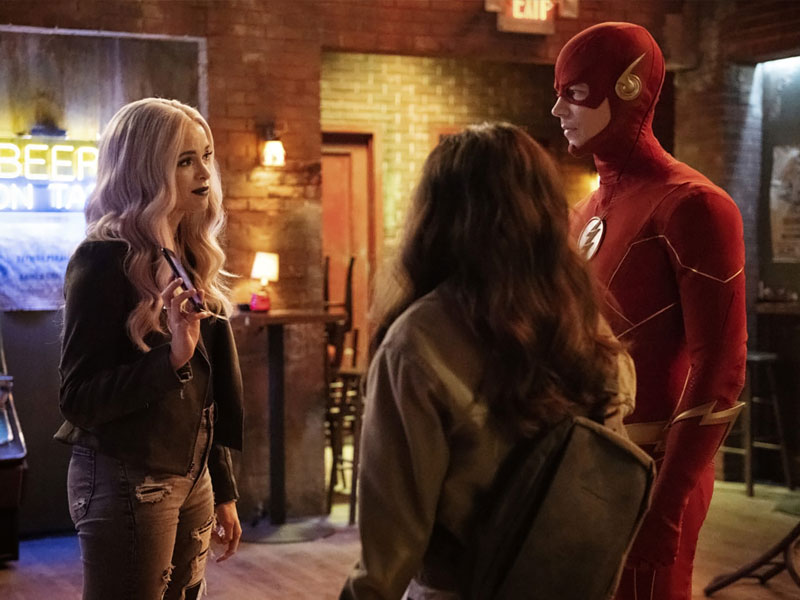 It's fantastic to watch Joe finally get to do anything for the first time in what seems like an eternity. The only problem is that it's for a plot that has yet to be engaging as a tale. The only reason this episode is fascinating is that it is entertaining to see Joe battle with what is the proper thing to do (and whether or not he should do it). The tale itself is boring, but the character who discovers it isn't.
Despite still meandering, The Flash produced one of the season's more engaging episodes, even if it didn't achieve anything particularly novel.
Why are Barry and Iris absent from Episode 14?
Barry Allen and Iris West-Allen are nearly totally absent from The Flash season 7, episode 14, "Rayo de Luz." This is why.
The Flash season 7, episode 14, was nearly entirely devoid of Barry Allen and Iris West-Allen. With only a few episodes left until the season concludes, The Flash season 7 has more room to explore new stories after wrapping up its New Forces plotline. Because of the epidemic, The Flash season 7 only had 18 episodes recorded, making it the shortest season for the Arrowverse drama to date.
However, unlike the New Forces saga, the next Godspeed plot will be considerably shorter because The Flash season 7 has been conducting "Interlude" episodes featuring Cisco Ramon's exit. The narrative focused around Allegra Garcia in episode 14, "Rayo de Luz," when her cousin Esperanza, a.k.a. Ultraviolet, reappeared. During this time, Barry and Iris were largely gone, with the former saying that he and Iris were going on vacation at the opening of the episode. Even though Barry appeared quickly at the end to catch up on what Team Flash had been up to, why weren't Iris (who wasn't even in one scene this week) and Barry in the primary plot of episode 14?
Even though Grant Gustin and Candice Patton are The Flash's two stars, this absence is on purpose, as stated by showrunner Eric Wallace. Wallace discussed the positives of having such a large cast in a recent interview with Insider, stating that having such a large cast allows for different episodes every season to focus more on the supporting characters. With the showrunner's comments about how stressful a production schedule like The Flash can be, "Rayo de Luz" provided an opportunity for Gustin and Patton to take a vacation. While the plot had them go on vacation, it allowed someone like Allegra, who joined the team in season 6 of The Flash, to have her story developed further.
Even while it might be off-putting to viewers, it's vital to realize how much labor goes into filming a large TV program like The Flash. Because the series regulars often shoot 20 episodes or more each year, the film for at least nine months per year. Season 7 of The Flash faced the additional obstacle of filming during a pandemic, both physically and emotionally demanding. Even before the pandemic, episode 14 is reminiscent of The Flash season 6 episode "Kiss Kiss Breach Breach," which featured Cisco when Iris and Barry were on a trip before Crisis on Infinite Earths. The Flash season 7, episode 14, "Rayo de Luz," was the most recent segment to focus on one of the show's newest characters.
Chester and Cecile's personalities were developed up and given additional dimensions in single episodes. This is beneficial to the show, especially since Cisco and Harrison, two original cast members, finished their roles as series regulars before The Flash season 8. Suppose The Flash didn't give fresh people room to develop and have backstories. In that case, they'd become one-dimensional, which isn't ideal for television. With four episodes left in The Flash season 7, it's safe to say Barry and Iris will be front and center, especially because their future children, XS and Impulse, will appear as part of the Godspeed plot.