Most of us grew up reading comic books, and our enthusiasm for them hasn't waned as we've become older. So when we get to watch movies/shows based on the comics we grew up with, we get even more delighted. Even if Hollywood has done an excellent job, there are reasons to assume that India has significant promise in this area as well. We had our own Indian superheroes before DC and Marvel. We grew up with these men, trading comics among pals, putting them in school bags, and reading them late at night.
Kids had little entertainment alternatives in the 1990s. Cable TV had recently arrived, but if you had examinations, your parents would turn off 'Cable.' Diamond Comics existed in comics, but as you grew older, the graphics on Diamond Comics became immature. There was Tinkle and Amar Chitra Katha, of course, but they were too 'clean,' and parents would occasionally buy them for you, so there was a sense of 'preachiness' about them.
But, if only one bothered to search, there are a myriad of perfectly adaptable Indian comic books and Indian superheroes across the spectrum, capable of giving birth to their own universes/franchises.
India has a plethora of entertaining comedic characters. Some of them are based on old tales and traditions. Unfortunately, this is one business that hasn't gotten the attention it deserves. Keeping this in mind, we've compiled a list of a few strong Indian superheroes part 2
Super Commando Dhruva
Dhruva was perhaps the closest thing to realism in a world of Indian superheroes, a character that kids could connect to and attempt to imitate. The inventor wished for Dhruva to serve as a role model for the children. He wanted to show to the students that you can be harsh and polite at the same time. We understand he isn't the most interesting Indian superhero. However, that his primary supernatural skill appears to be the capacity to talk with most animals and birds, which he discovered as a child while growing up in Jupiter circus and playing with the circus's pet animals, adds a blockbuster element to the narrative.
Dhruv's parents died while working as trapeze performers at Jupiter Circus. He vowed to revenge their deaths by combating crime on the streets (Well; he seems like an Indian Nightwing without Batman). That Super Commando Dhruva lacked abilities made him different. Instead, he relied on his intellect, courage, and martial arts abilities. Dhruv fought crime on his own or in partnership with Nagraj, having gained the abilities of his parents. Dhruv also possessed valuable skills, such as the ability to talk with animals, and he fought criminals with a clear conscience. Dhruv's popularity is still only threatened by the next competitor on our list…
Shadow Tiger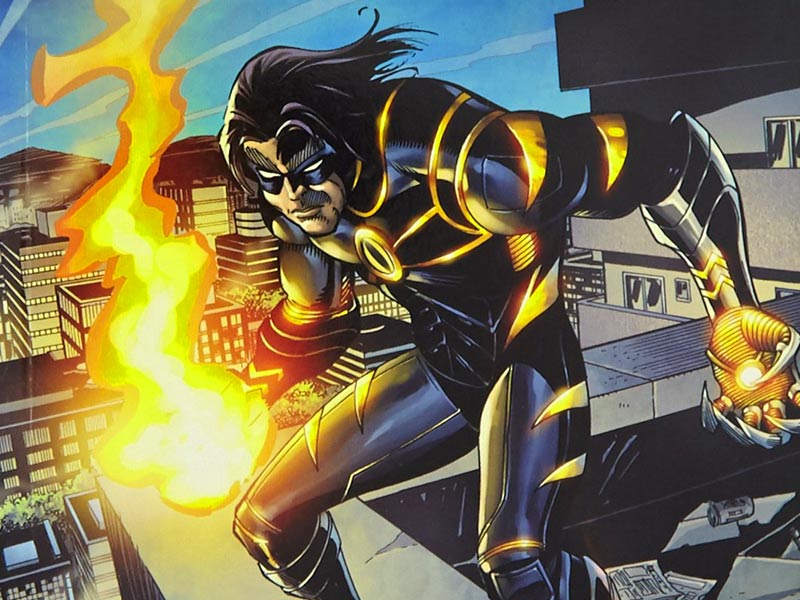 Shadow Tiger is the next Indian superhero collaboration from the famed "Batman: Detective Comics" creative duo of Chuck Dixon and Graham Nolan! This first trade paperback collection relates the narrative of Rajan Shah, who lost his parents to a hit-and-run motorist while he was a child. Rajan, who had resigned himself to a life of poverty, is taken aback when a mysterious benefactor pays for his schooling. Rajan becomes a lawyer in order to make the most of his excellent circumstances. But Rajan soon discovers that his benefactor is not what he appears to be and that certain types of justice must take place outside the law!
An orphan who works his way up to become a lawyer. But he loses everything in the quest of justice and loses his calm. And when he feels like he's lost everything, he would regain it all and becomes 'Shadow Tiger,' thus, as some have remarked, this appears to be a copy of Batman, but that's not quite accurate. This has its own mythology with 12 stones with mysterious powers, and with one of these stones, Rajan becomes Shadow Tiger and works to fight crime vigilante style. However, as is inevitable, other stones and other enhanced people will appear, and Shadow Tiger will have to fight them and come out victorious.
Doga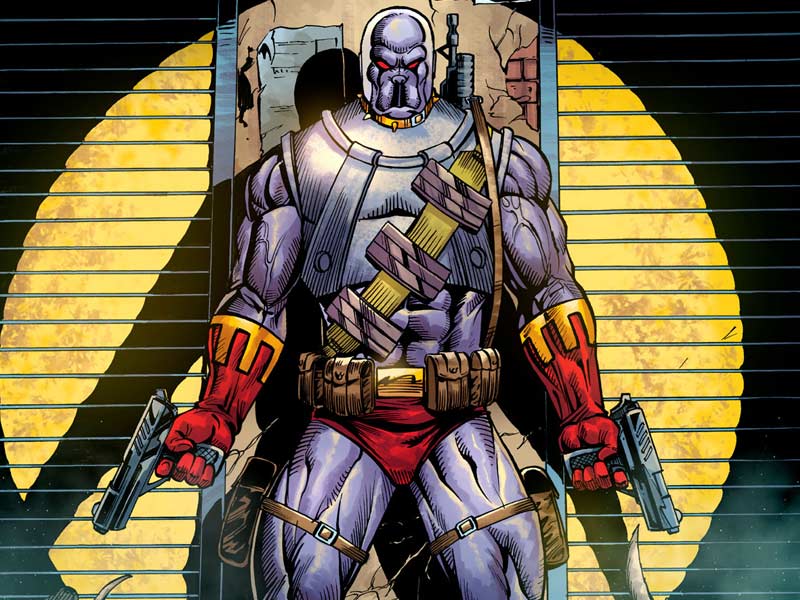 Halkan Singh, a thief, finds an orphan kid named Suraj in a garbage and nurtures him as if he were a dog. This mistreatment, however, becomes Suraj's greatest strength as he progressively learns to converse with dogs and utilise them to his benefit. As an adult, he transforms into Doga, a vigilante who isn't afraid to breach the law in order to put an end to illegal activity.
Doga was the polar opposite of Super Commando Dhruva. He didn't care about morality or compassion, but Dhruv did. Doga believed in addressing the core cause and mercilessly slaughtered offenders. Doga's roots were nasty and dismal, according to Sanjay Gupta, another Raj Comics star who also developed Nagraj and Bhokal. He was raised by a monster who treated him as if he were a dog and referred to him. When Doga grew older, he donned a dog mask and went about battling criminals at night. Doga's companions were street dogs who would inform and assist him in his activities. Doga's stories were gritty, vicious, and believable.
Inspector Steel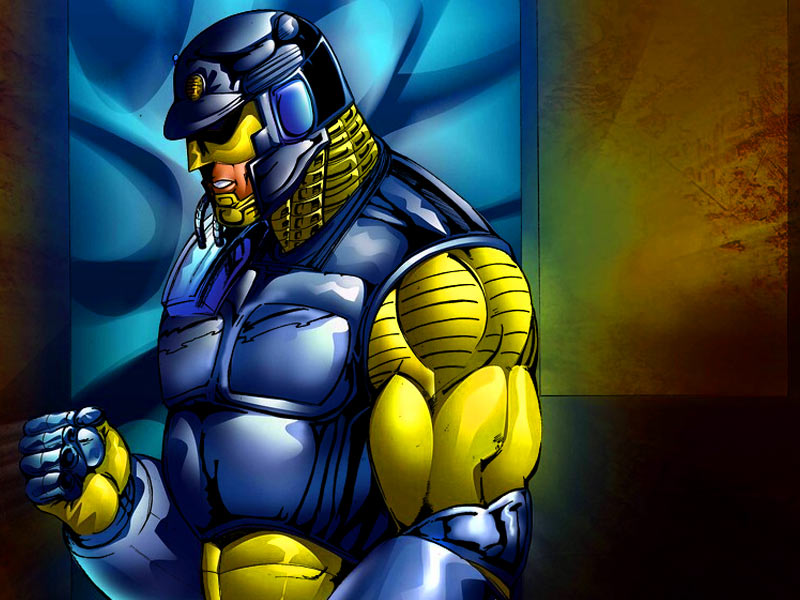 After losing significant organs and body parts in an accident, Inspector Amar's brain was implanted into a mechanical body, transforming him into a cyborg. He possesses x-ray vision, a fully automated bullet and rocket shooting Megagun, scanners, and a variety of digital devices such as a lie detector, fax machine, and so on. Normal bullets and explosives have no effect on him. He can run at superhuman speeds since he is a fully armoured cyborg, and he rides his own gorgeous bike that has an autonomous built-up system. The look is reminiscent of The Terminator, but we're all in for a treat, with this amazing Indian Superhero.
He seems like the RoboCop, but only cooler. Inspector Steel was occasionally assisted by the beautiful Inspector Salma in his crime-solving exploits. However, he never replied to Inspector Salma's sentiments. Inspector Steel was a fear for criminals in Raj Nagar, standing 7 feet tall and weighing 450 kgs (thanks to all the weaponry).
Bhokal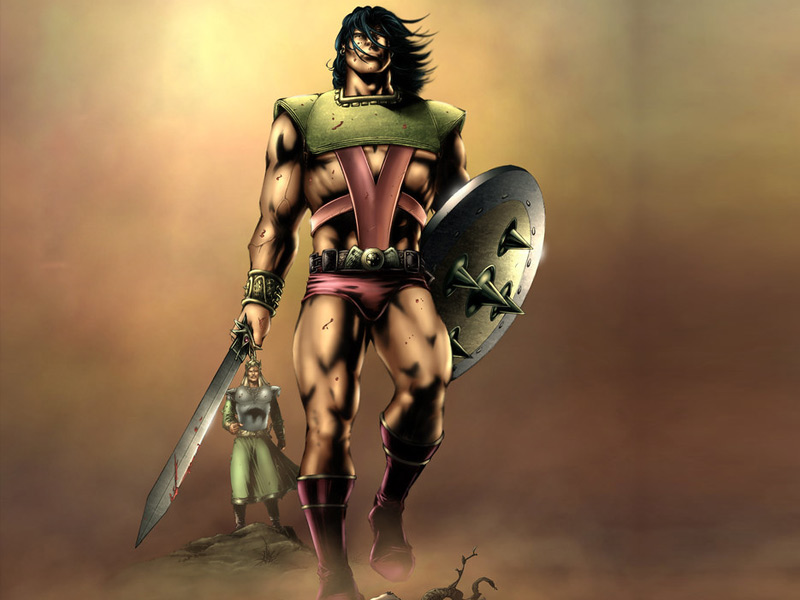 Bhokal is a blood-and-gore-filled fantasy series. Bhokal has superhuman physical abilities besides getting his master's supernatural sword and shield. The Sword can sever most known materials and elements, making it one of the finest weapons of its time. It may also emit 'Jwala-Shakti,' a magical fire that is believed to burn away practically everything in a matter of seconds from its edge. We'd hope that with the advancement of special effects over the years, we won't have to wait too long for a Witcher-style show.
By saying 'Jai Mahaguru Bhokal' in combat, Bhokal may call the 'Bhokal-Shakti,' the power of his instructor, Mahaguru Bhokal. Apart from obtaining his master's supernatural sword and shield, he gains superhuman physical abilities. The Sword can sever most known materials and elements, making it one of the finest weapons of its time. He is the Indian superhero counterpart to He-Man.
Tiranga
Many people may debate Tiranga's inclusion on our list, mainly because he appears to be a rip-off of Captain America, but he is our beloved Indian superhero. But Tiranga was more than that. Tiranga wore the tricolour clothing of India and carried a shield to protect himself from foes. Tiranga, a patriot at heart, was once Inspector Abhay Deshpande, who adopted the outfit to battle the nation's enemies. He also gave terrorists shayaris and phrases before detaining them. He possesses no particular superpowers. Tiranga works as a detective and is extremely brilliant, with one of the sharpest minds. His shield shields him from many attacks and hazards, and he is well known for his beautiful talks.
Odaayan
Odaayan! Level 10 Comics has launched a new martial arts series! Set against the backdrop of mediaeval Kerala, the mysterious criminal and vigilante known simply as Odaayan steadily amasses fortune and power via deception and sheer force, eventually challenging the dominion of the Zamorin himself. Level 10s Odayaan, one of the original pioneers of the new Indian comic trend in the late 2000s, has been a pivotal work from the start. Combining a Kurosawa-esque aesthetic with an old-world Kerala setting, this comic about a rebel warrior in mediaeval and ancient India has the potential to become a cult classic if done in the veins of a Tarantino caper.
Odaayan, who hails from God's own nation of Kerala, was a key figure in the indie comics movement in India. Its success may be linked to the design's and story's jaw-dropping craftsmanship and inventiveness, respectively. It didn't take long for the narrative of a mystery criminal and vigilante to become one of the most popular comics reading genres online across the country!
I Am Kalki
Kalki Avatar, also known as the Holocaust, is Vishnu's eleventh avatar. When Kalki descends from heaven, the scriptures depict Him as descending "like a dazzling Light." This avatar is typically connected with lightning, thunder, severe rain, and a harsh sun. The name Kalki literally means "of iron" or "machine." Kalki's holy duty is to annihilate the demons of corruption and ignorance. Kalki is a dark, thin, attractive, and young adolescent in his mid-teens. He despises anything immoral, corrupt, and cruel. Kalki eventually realises that he possesses a wide range of abilities.